I first met the Ask Motorcycle guys when I went to the Mooneyes Yokohama Hot Rod and custom show in 2013. Their Triumph grabbed my attention amongst literally hundreds of other stunning builds. Surprisingly they were more than happy to talk to me when I interrupted them while setting up for the show and despite the language barrier they managed to tell me about the bike and exchange contact details. I have since featured that bike in Tank Moto magazine and today have for you their 2014 Mooneyes entry, the "Art Moto Project #2".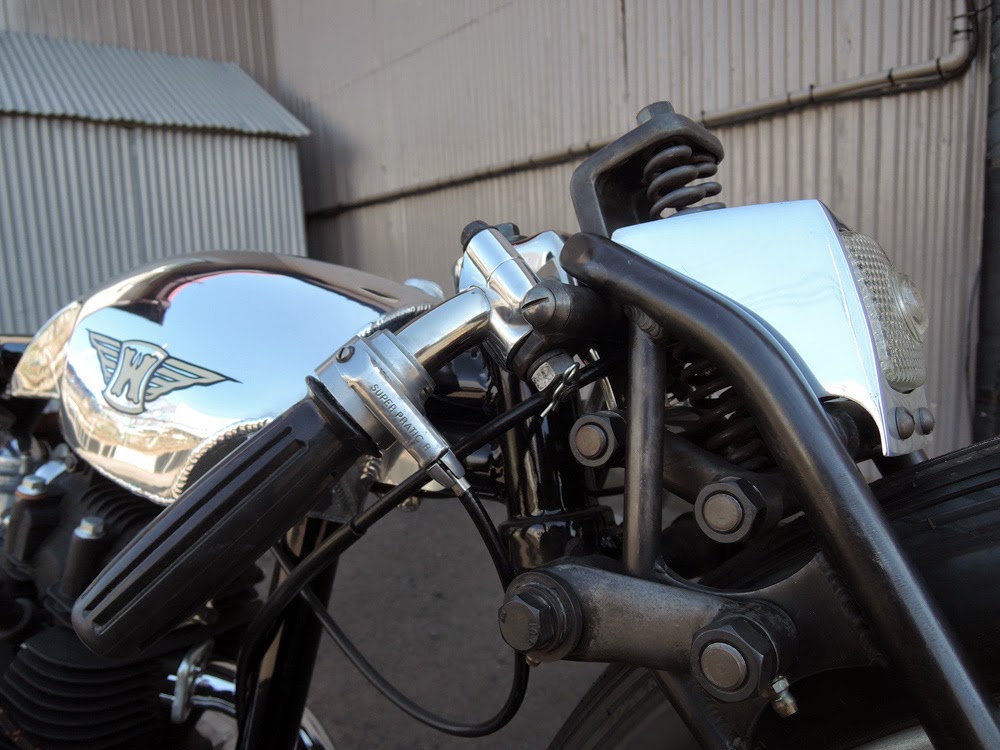 Now before those of you out there who are keen to put in your 2 cents about form and function you need to remember this bikes designed as an art project to showcase their skills in fabrication more than to be raced around a track. As such you won't find a perfectly balanced suspension system or tires that'll corner at high speed. What you will find though is a level of craftsmanship that positions this tiny Japanese workshop with the likes of Kimura and Hazan.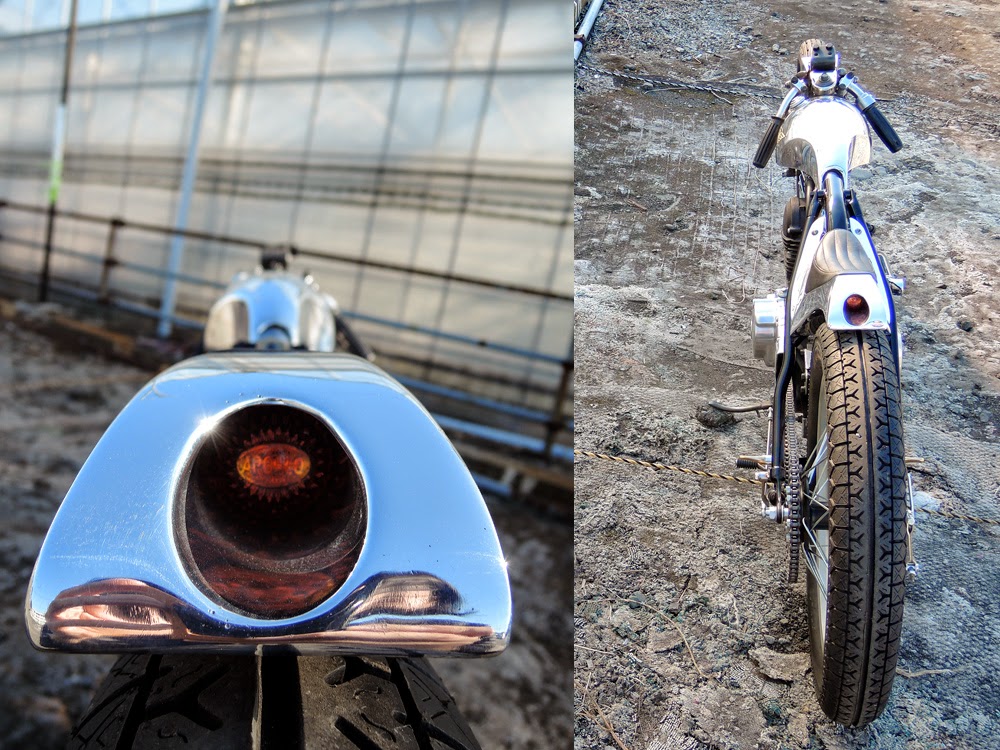 The bike started out life as an early eighties Yamaha SR125. With so many Harley's now filling the hall at the Mooneyes show, Radical Yamamoto (cool name!) of ASK MC decided to stick with a small capacity Japanese bike. His concept was to create a bike with organic lines and feminine appeal rather than a big cube beast. Nicknamed the 'material woman' (perhaps a reference to Madonna?) the SR engine is the only original part of the bike that remains and it too has been given a facelift thanks to a fresh coat of paint and plenty of time on the buffing wheel. The rest of the 'Material Woman' is almost entirely custom made by Rad and his team at the Ask MC workshop in Fujisawa, Japan.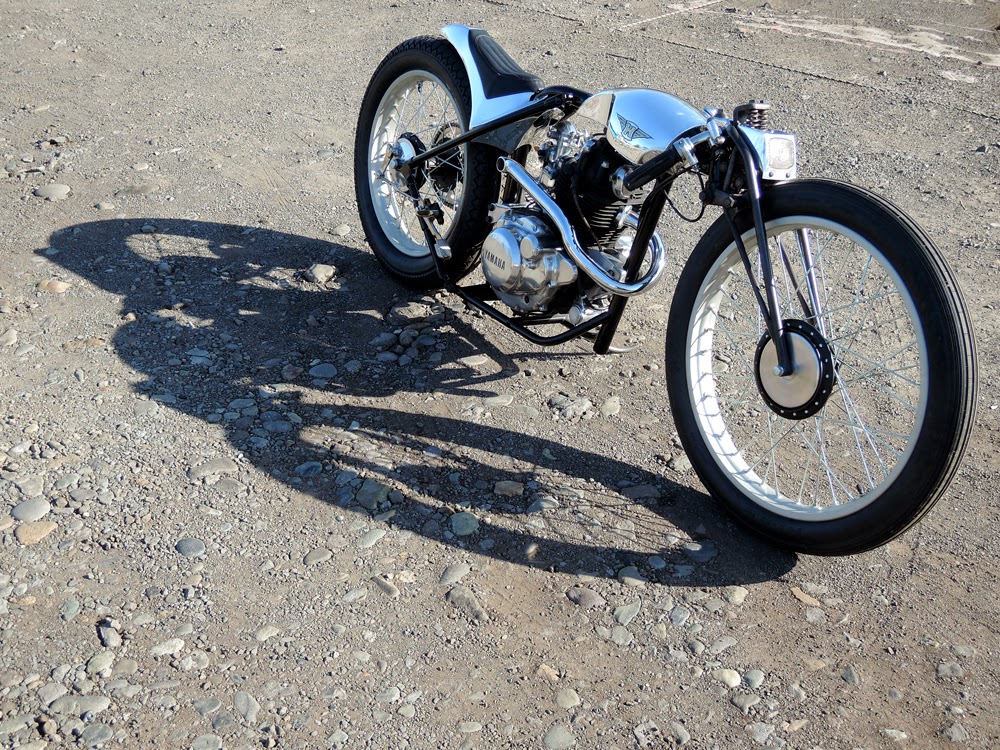 Aluminium was used to form the bikes custom fuel tank, tail section and headlight shroud which holds a vintage headlamp. The hardtail frame was designed to utilise a single down tube and a super skinny rear end to give the bike its Boardtracker looks. To further empasize the Boardtracker style Rad added huge, similarly sized wheels wrapped in classic Avon rubber. Of all the custom elements that go together to form this bike though it's the custom girder style front end that Rad is most proud of; and who could blame him.