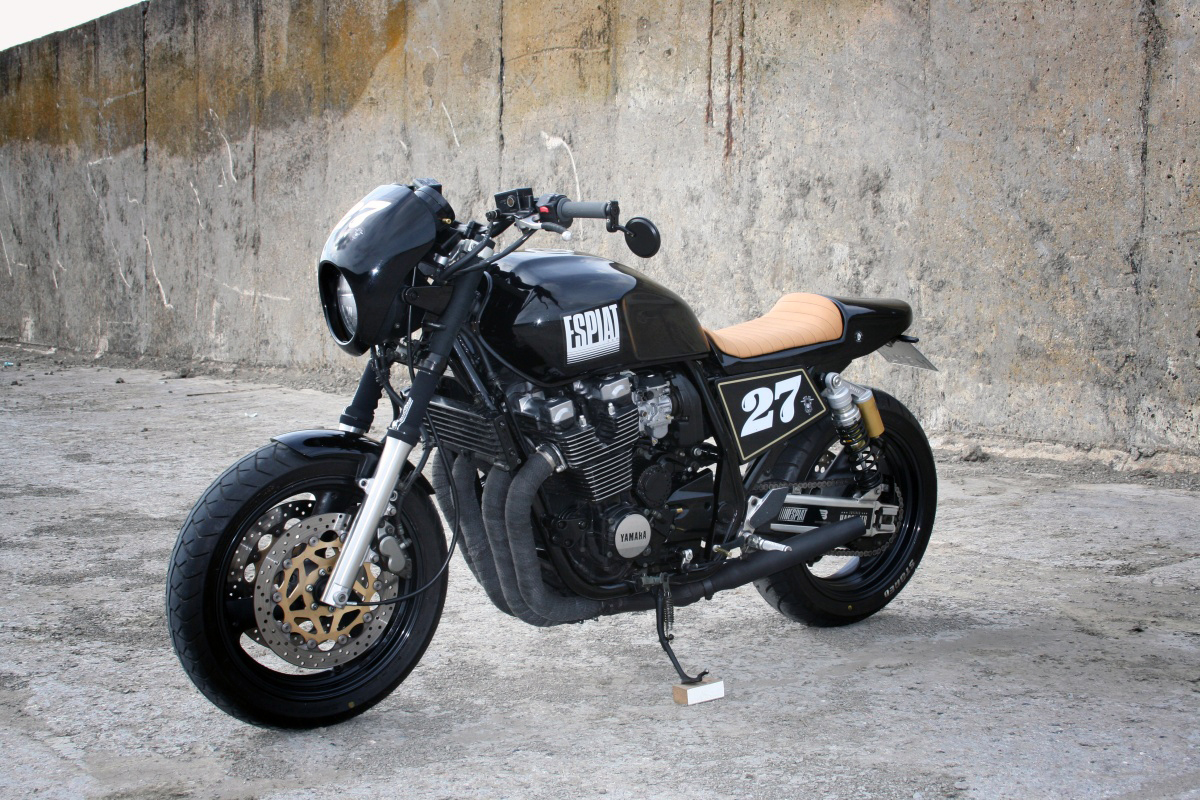 This may sound ridiculous, but sometimes I wish I lived in a place where riding during winter wasn't an option. While it's great having the luxury of being able to ride almost every day of the year down here in Australia, it would be rather productive to be forced to move my bike into a workshop for a few months. Having no option other than to tinker I would happily spend the colder months customising. Today's featured build happened exactly like that. With an icy German winter setting in and a stock Yamaha XJR1200 in the garage Daniel got busy building his dream bike.

"Since my childhood I have been in love with two-wheeled vehicles. Whether they be BMX, Motocross or Mountian bikes, everything that has two wheels has always been fascinating". Naturally as he got older Daniel's fascination was turned towards motorcycles. With a modest budget set and a donor recipe decided upon (750cc-1300cc capacity, 4 cylinders, '95 or earlier) he'd been on the hunt for a bike for a few months. Then out of the blue his bike dealer buddy Toni called "I have 2 very interesting bikes for you. A Yamaha XJR1200 built in '94 and a Honda CB750 built in '98". By all accounts both bikes were in good condition and running strong, but it was the grunty XJR that won out. Lured by the Yamaha's sexy air-cooled inline 4 the graphic designer in Daniel had him dreaming up ways of modifying its lines before he'd even got it home.
Daniel's original design concept for the Espiat XJR1200
"I'm trained in product design and prototyping of fibre plastics. Handling tools was taught to me in my early years by my father and my uncle who are both talented craftsmen". With all the skills he needed already under his belt and the roads outside beginning to ice up the build began in the winter of 2014. In the garage, his new home away from home, it all started with the removal of the rear section of the frame. With the frame shortened and a new loop welded in Daniel used his skills to fabricate a new tail section complete with integrated LED taillight and side number plates out of fibreglass.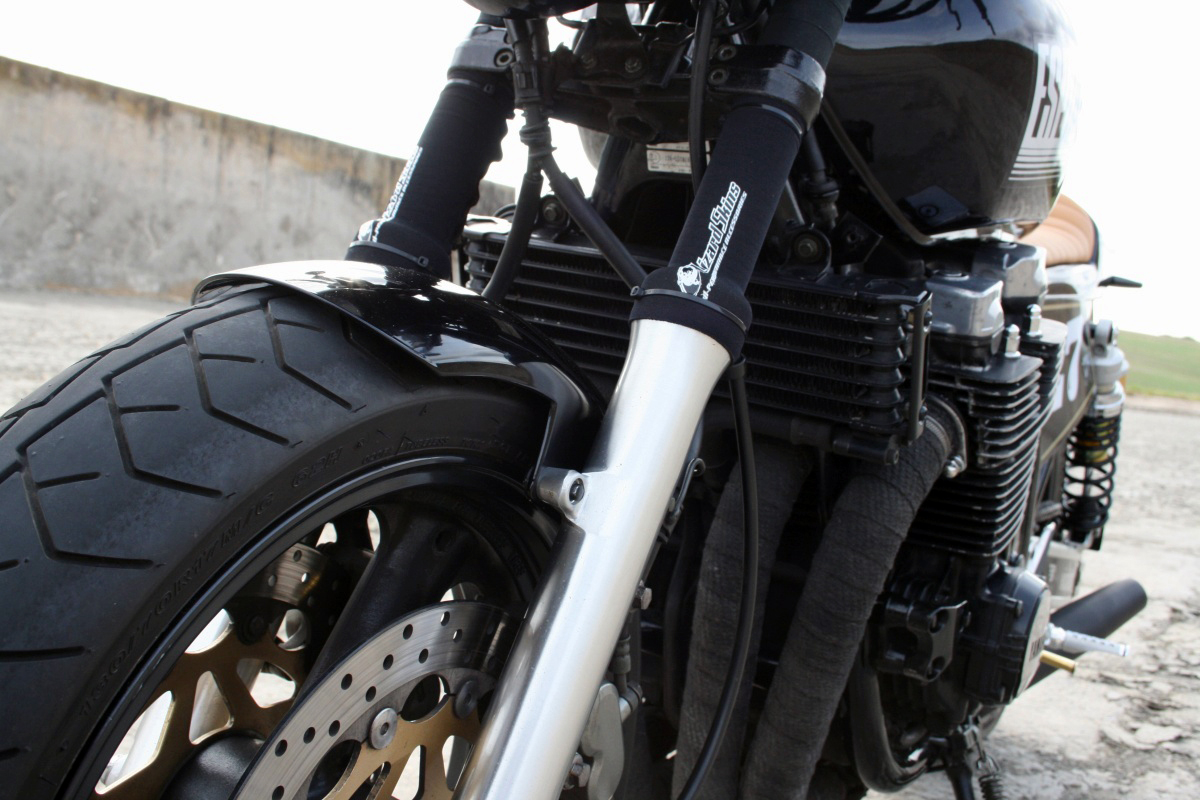 Next he worked on the riding position. With the new tail and seat in place he sat 3cm closer to the road and to get him feeling at home in the saddle he added a set of Renthal bars reminiscent of his MX bikes. Bar end mirrors were added to keep the front end looking low and a bikini fairing mounted to conceal the bikes new gauges and add a touch of classic racer cool.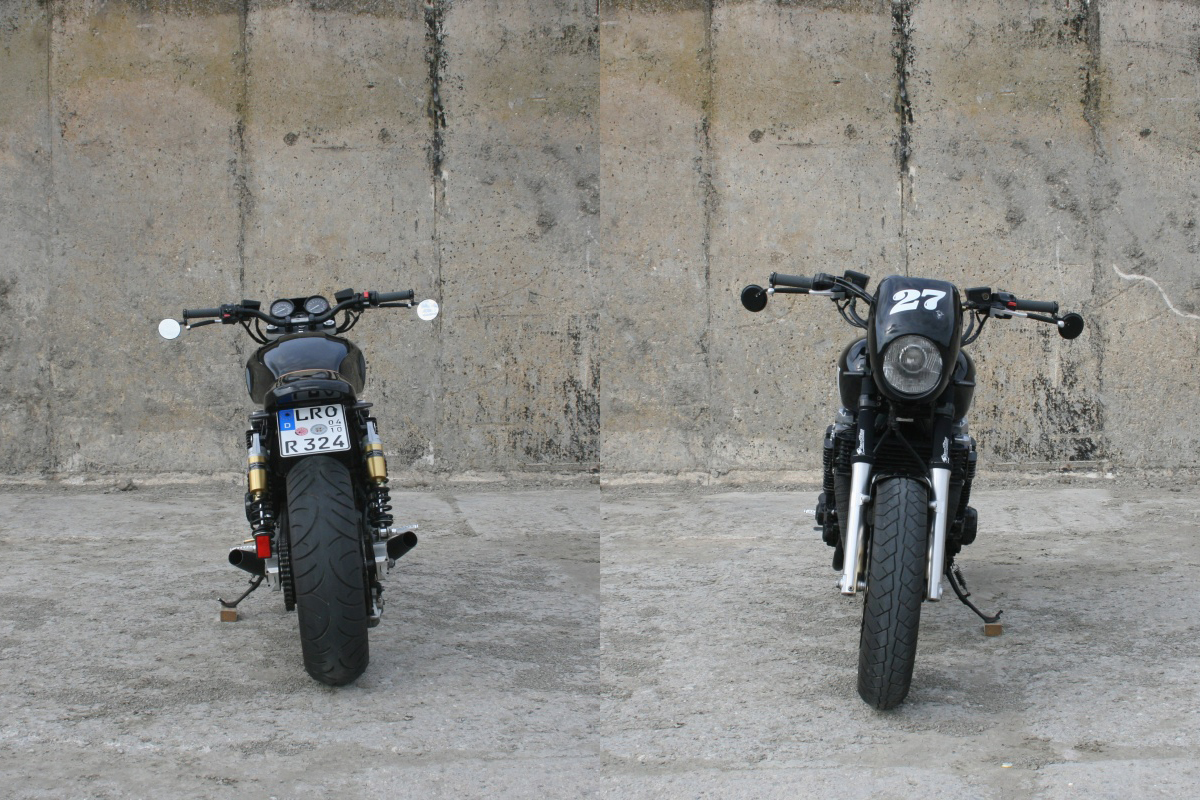 Unhappy with the bikes stock note the exhaust headers were wrapped and the factory mufflers replaced with throaty, free flowing cans. Daniel continued to slim the XJR down by replacing parts with lighter alternatives or stripping away unnecessary items until it tipped that scales at an impressive 20kg lighter than stock. Then to add a touch of elegance the bikes bodywork was painted, cleared and polished to create a glossy black finish worthy of a grand piano.