If you've been following Enginethusiast for a while, you've probably noticed that Anthony Scott has a soft spot for vintage racing motorcycles. Between photographing them, orchestrating events to use them and working on his own race bike inspired builds, they're always playing on his mind. He's the first to admit that others put out exceptional builds way beyond his abilities, but that hasn't stopped him from trying. He's already put together an impressive portfolio of custom bikes which are part of an epic 27 build series he's set himself. Some would call a one-man mission to build 27 custom motorcycles a tough feat but he truly believes it's possible with the motorcycle community that surrounds him. The perfect example is his latest achievement, a 1977 Yamaha DT250 named Engine #25.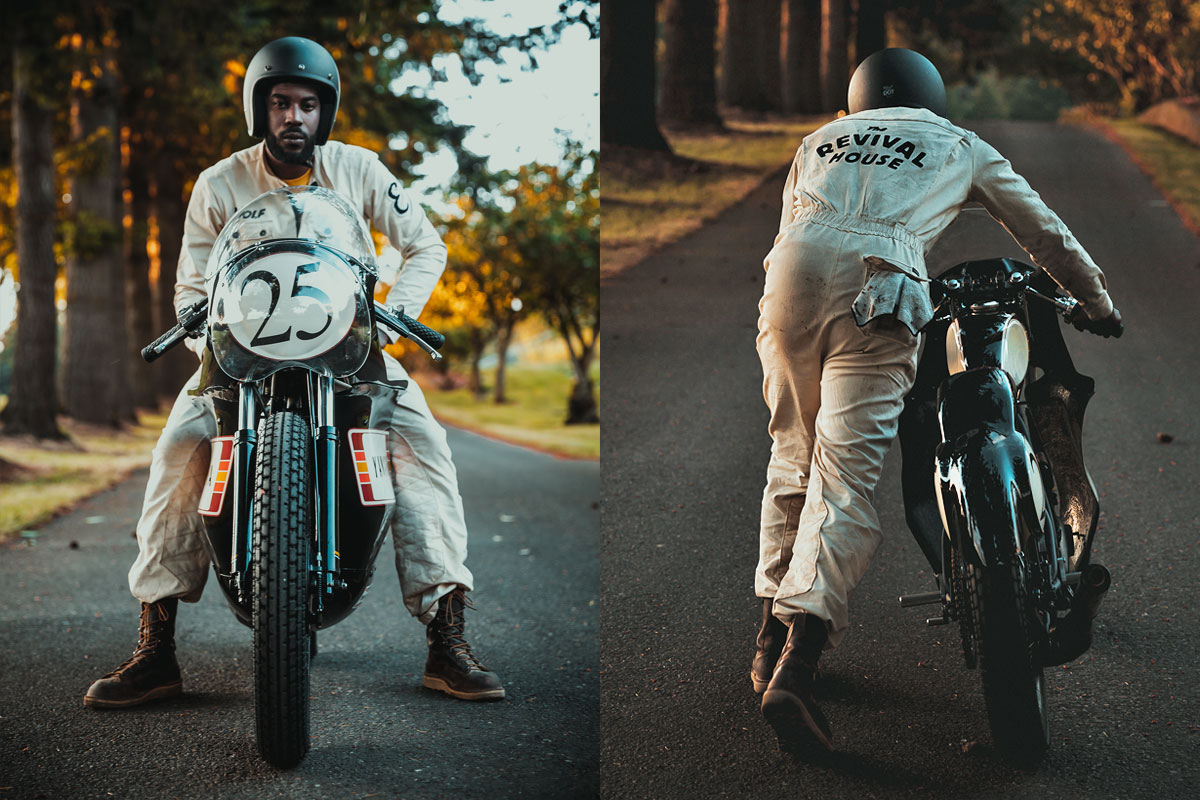 The bike you're looking at is a far cry from what Anthony originally purchased. "I happened to be in See See Motorcycles one day getting a coffee and in came Thor Drake," Anthony recalls. "To make a long story short, he offered to sell me the bike to fulfil my flat track dreams. I was set on flat track racing at that point, but obviously, that didn't happen with this buid. Funny enough if you look at the tires closely you'll note that they would go well on the oval. I guess I wasn't ready to completely give up on my flat tack dream!"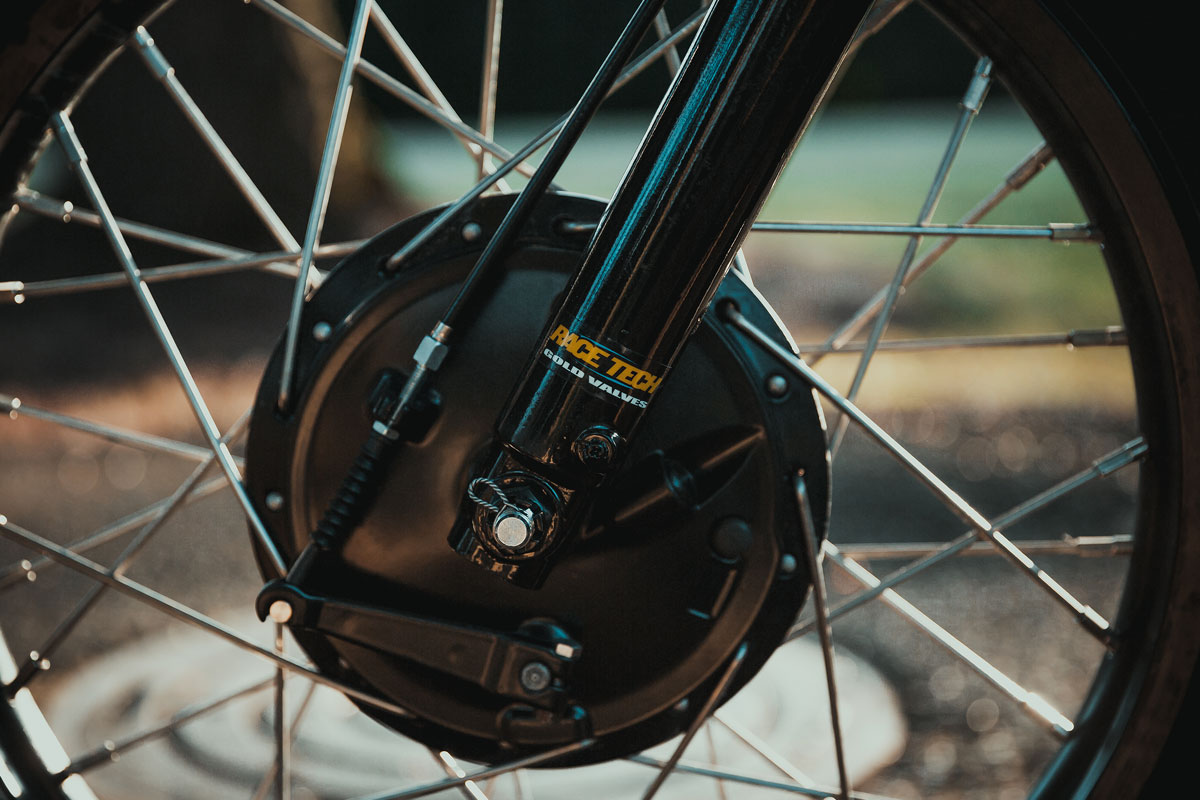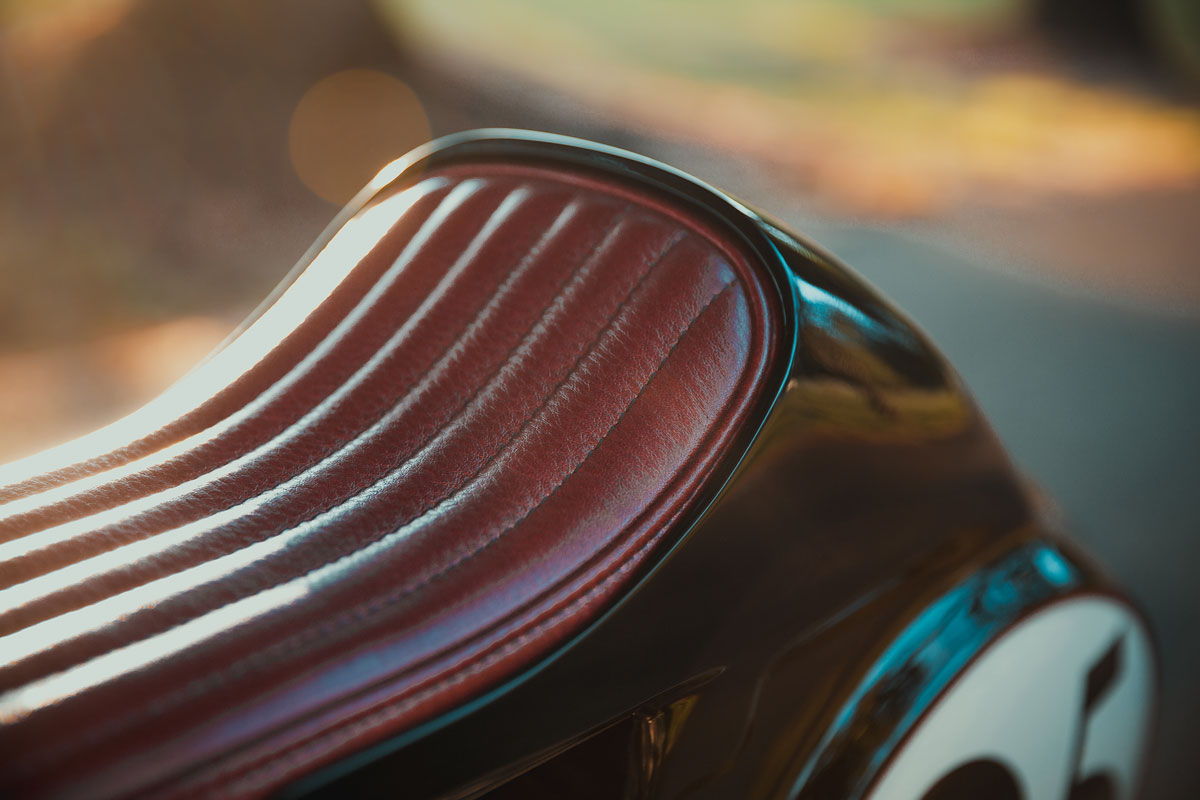 Around about the time he began the build Anthony was planning to create something special to present at the upcoming One Moto Show in Portland. Since Yamaha was going to be one of the main sponsors he thought the DT250 would be a fitting entry. The first thing he wanted to do was make sure the bike's motor was tuned to race. So he reached out to race performance engine builder,  Arlan Lehman at LED Performance Engines. With a clean rebuilt motor on the bike, and a custom pipe with a wild pie cut expansion chamber the rest of the build was set in motion. "At that point, my original vision started to change," he says. "I contacted Air-Tech Streamlining, purchased a full replica dustbin fairing and seat, and had it shipped to my place in Oregon. It was then that I decided I was going to make a salt flat racer. Something that my girlfriend and I could take on a road trip to the Bonneville."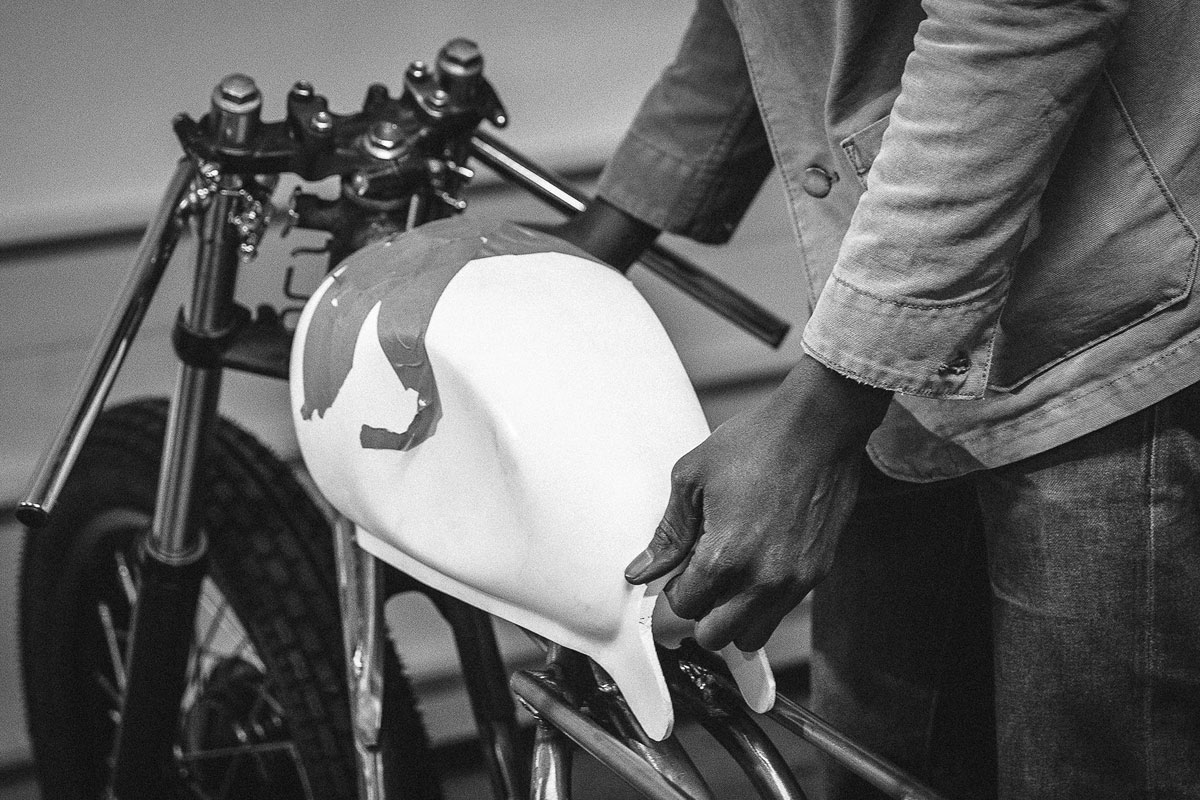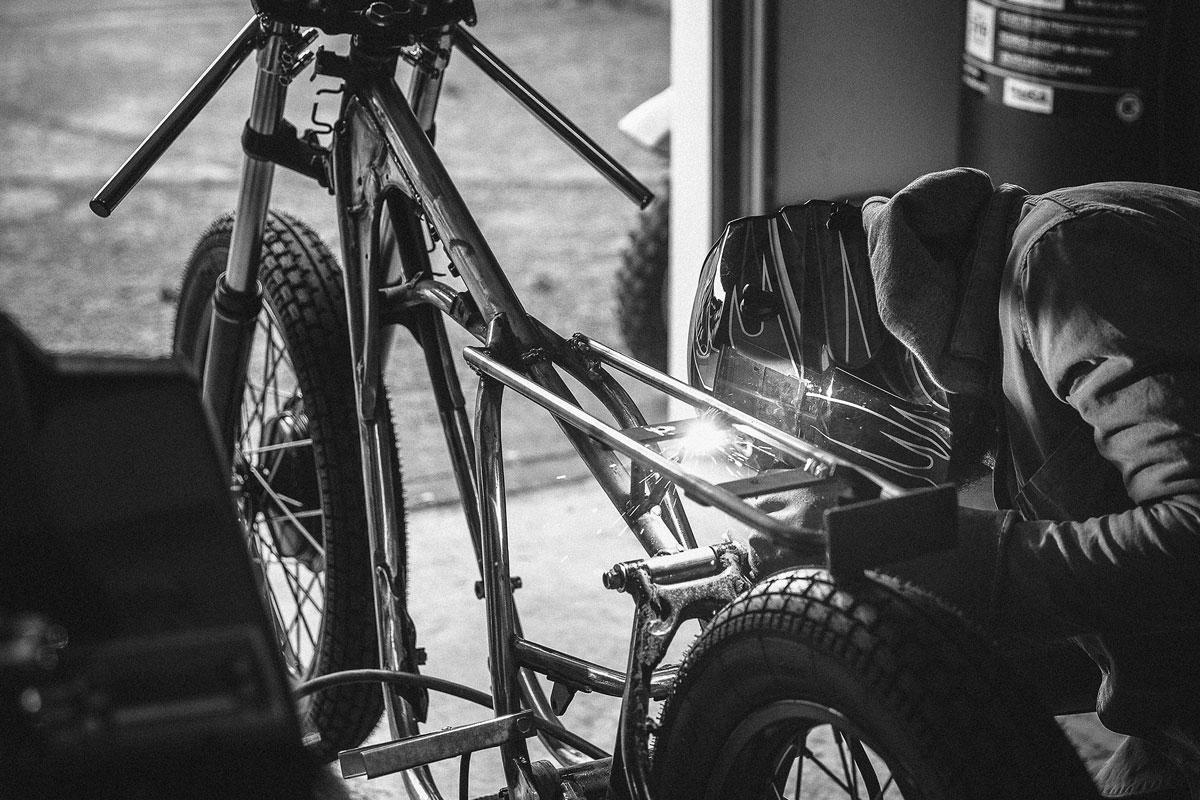 "Over the next few weeks, I continued sourcing all of the parts I needed to bring this vision to life. Then, one day while out surfing the Oregon Coast with my friend Adriano Oliveira (of Project Moto PDX), I filled him in on my plans to start welding up the custom frame. He offered to let me use his space and tools, and to help me out along the way, which was awesome. After that he allowed me to work countless late nights in his garage to get everything put together and dialled in. It's clear Adriano loves motorcycles just as much as he does helping people who share his passion."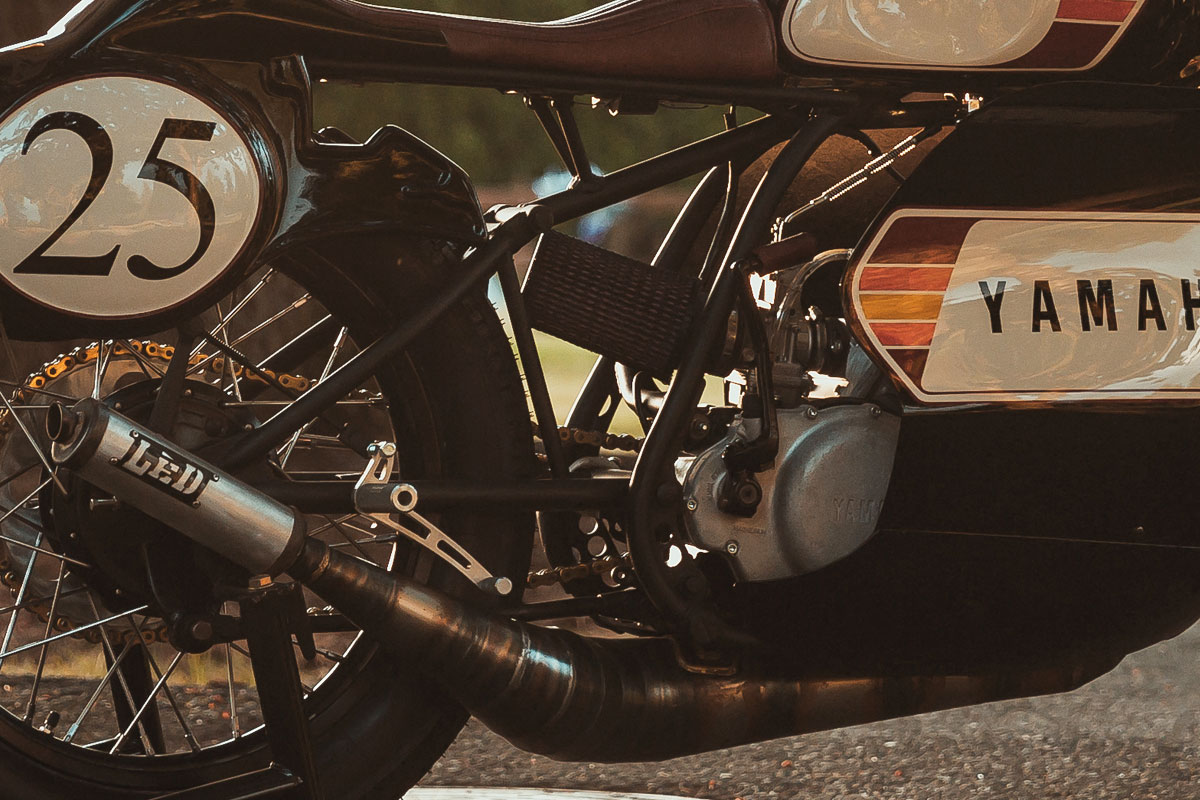 Anthony designed Engine #25 with traction in mind. So he swapped in a modified '79 swing arm and welded up a strut to make it rigid. With only 4 weeks to go before the unveiling at the One Moto Show, Anthony received some bad news regarding his bikes bodywork. "The shop that was supposed to customise the dustbin fairing and also paint the bike pulled out at the last minute, due to their own scheduling issues. I knew at that point I had to come up with a new plan, fast!" No stranger to adversity in high-pressure situations, he decided to press forward and contact Brett from Glass from the Past to purchase a new fairing just as unique as the dustbin. It didn't take much effort for Brett to convince him that a bubble nose Avon fairing was the way to go.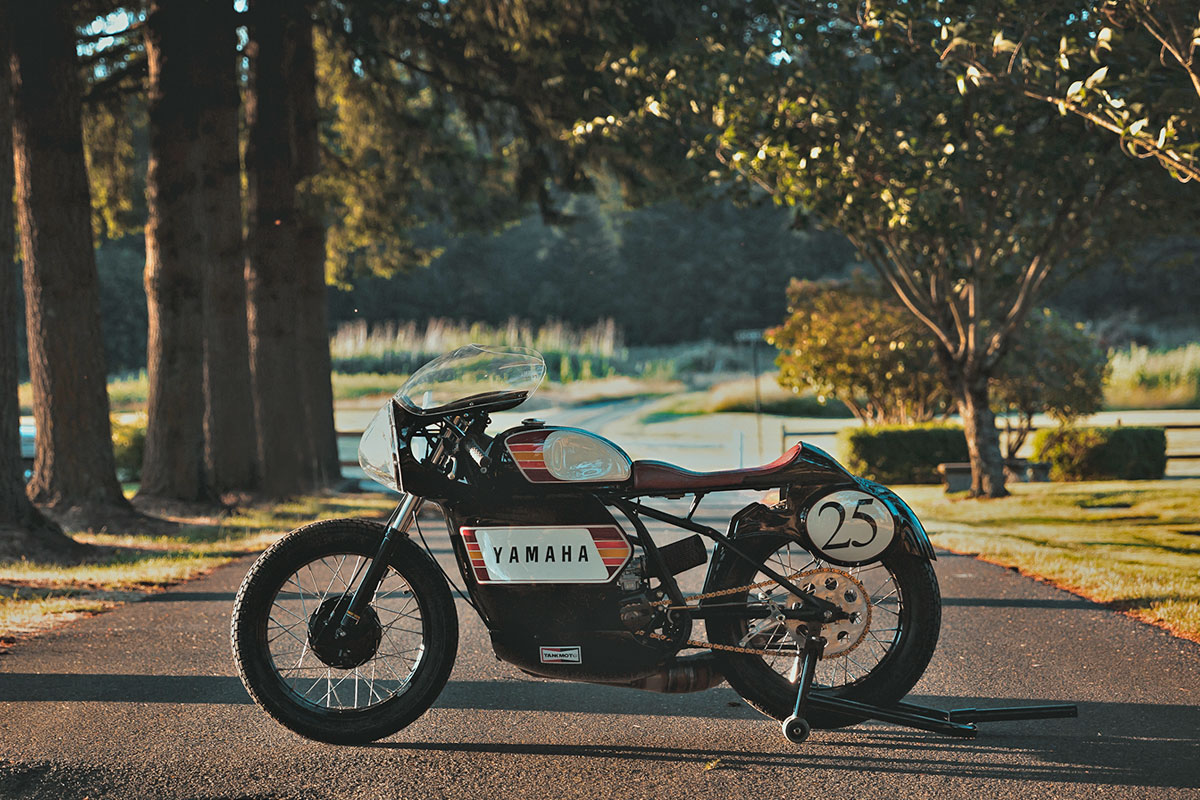 With the new fairing sorted he set up a meeting with Lorin Holmes at PDX Paint Works. "Lorin helped me come up with a really unique paint scheme, and he worked hard to get it done in such a short amount of time. I was so impressed with the quality he turned out."
After building a seat pan Anthony could see that something wasn't right with the rear end so he reached out to his friend Miguel Padilla. Miguel created a unique, wheel hugging rear cowl that ended up being the missing piece of the build. Then to finish things off Ginger McCabe at New Church Moto wrapped the seat pan in striking oxblood leather, giving his racer a slim and streamlined look.
"I really had the dream team on this whole build!"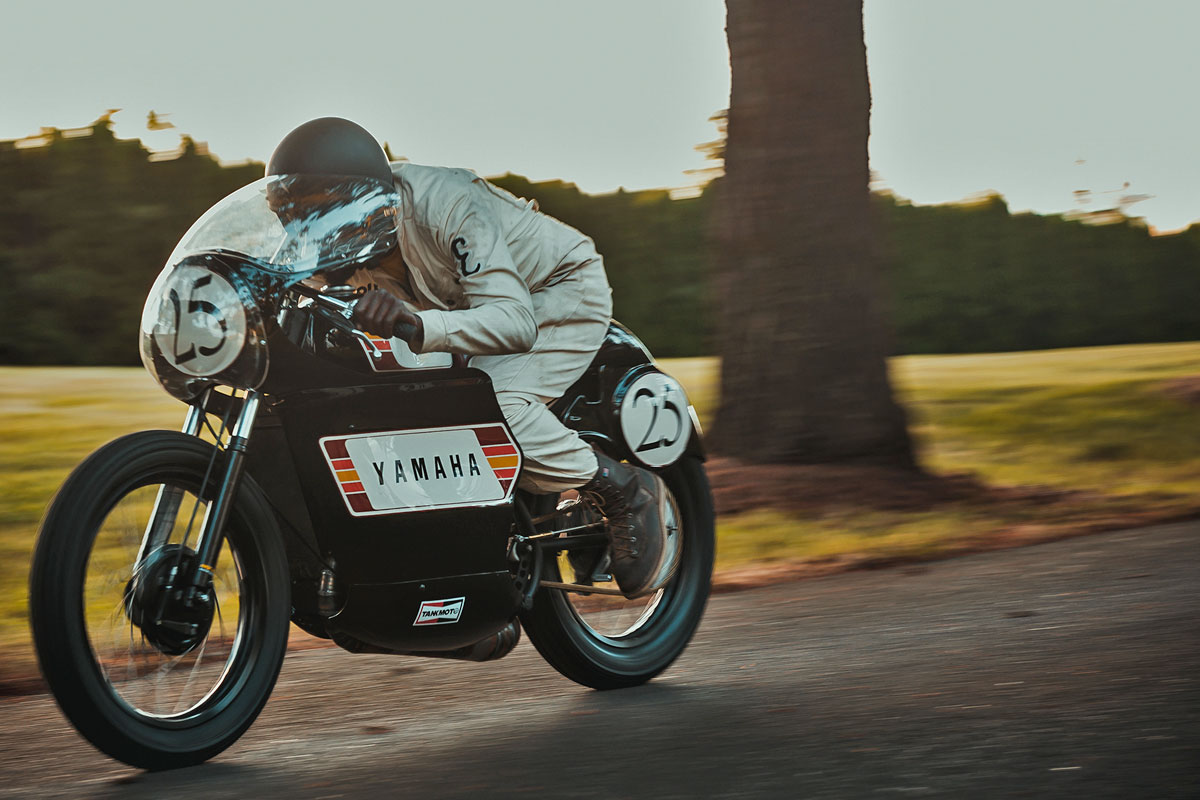 "Unveiling this bike at the One Moto Show was a dream come true." Anthony admits. "I had my entire family in town: my parents, my two sisters, and my brother and sister in law. It was so special for me to show them the finished product. They had all heard the stories and seen photos… and it wasn't always pretty." For Anthony, the icing on the cake came at the end of the show. His Engine #25 Yamaha DT250 was presented with Yamaha Motor USA's "Ichiban Award" for best Japanese bike by Shun from Faster Sons. "It felt good", he says. "I certainly couldn't have done it alone, and it's spurred me on to keep building the remaining 27 bikes! I'm also excited about the upcoming Revival House project and all the other great things going here in Portland."