I spent the weekend in Sydney celebrating a mates Birthday (which I am still recovering from!) and while I was there I managed to fit in a quick visit to Deus Ex Machina in Camperdown. We had breakfast in the Deus cafe before stepping next door to bask in the glory that is their main showroom.

I didn't purchase any parts or a full motorcycle for that matter (damn it!), but I did buy a pair of their new riders jeans and snapped off these photos on my phone. As I walked between the multitude of custom Cafe Racers, Trackers and Bobbers I remembered why I loved the Deus brand so much when they came on the scene back in 2006 (which by coincidence was when I launched Return of the Cafe Racers). Back then Deus only sold motorcycles and a handful of custom parts and tshirts. Fast forward to 2012 and you'll find a Deus store in Indonesia, USA and New Zealand, their product range has expanded to bicycles and surfboards, they have a full clothing range that's sold world wide and they reportedly turn over around $10 million a year…Kerching!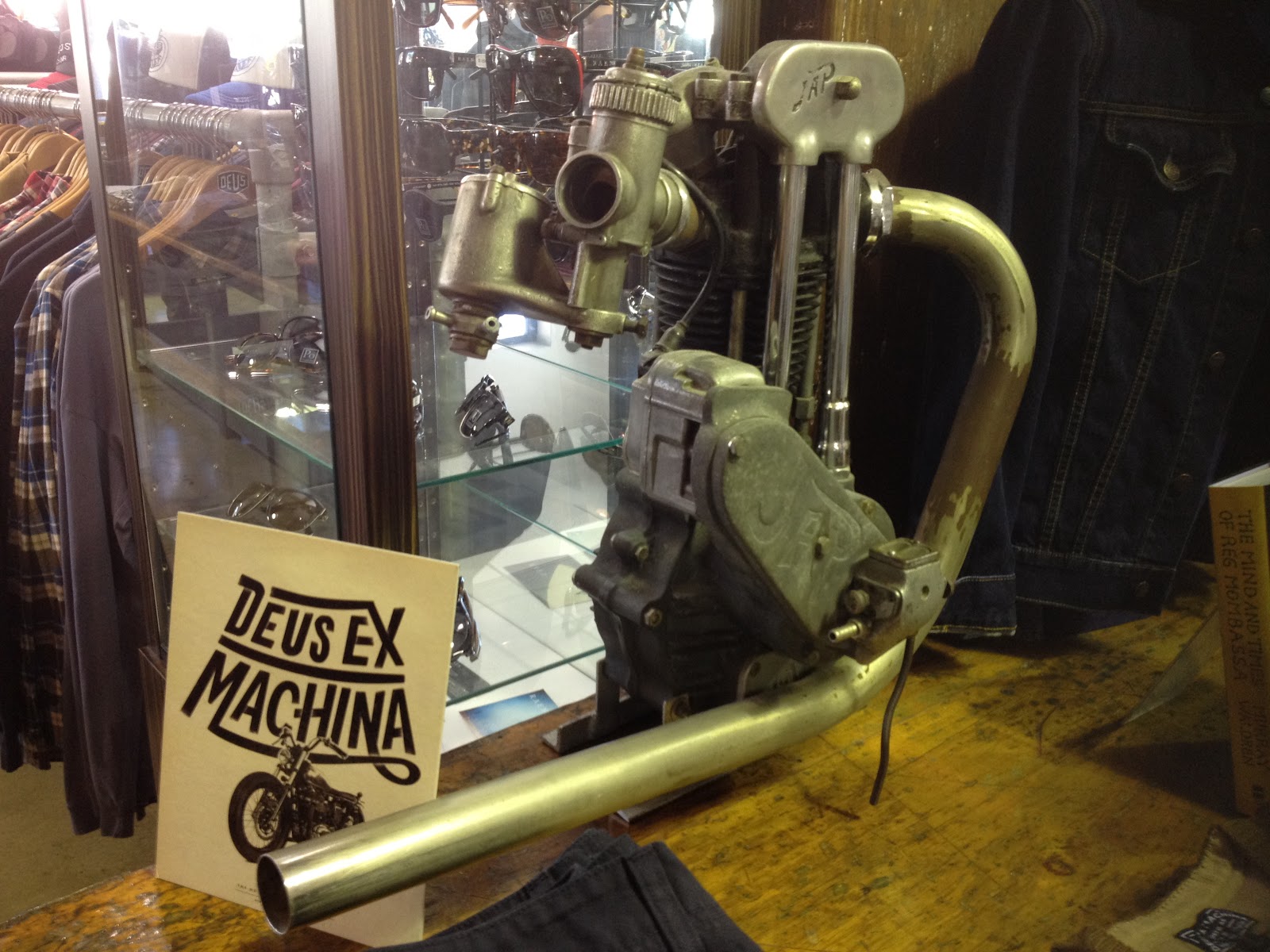 The Deus style has been unmistakably influenced by Japanese, British and America custom motorcycle culture of the 50s, 60's and 70's, but at the same time it's a unique and individual brand. Deus is the brain child of ex-Mambo owner Dare Jennings who teamed up with talented graphic designer Carby Tuckwell and Motorcycle guru Rod Hunwick back in '06. Between them they developed an alternative brand that celebrated custom culture and introduced many budding backyard builders to a style of building they may have never discovered on theirown.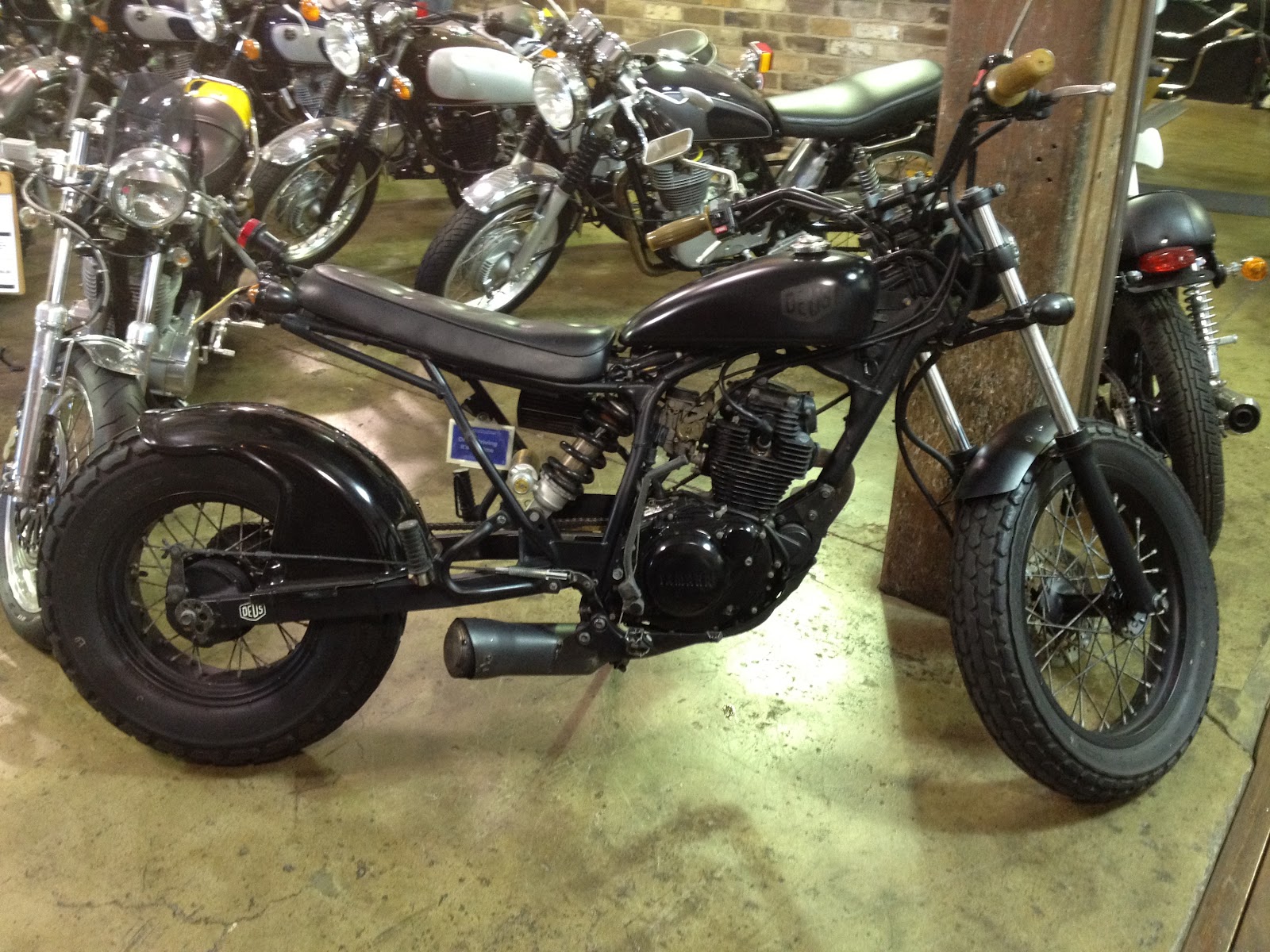 For some reason now I really want a Yamaha TW200???
As a motorcycle lover it's hard to know where to look with so many cool bikes and gear filling the huge floor space. Deus have a soft spot for Yamha SR thumpers and the Kawasaki W650 but you'll also find a good mix of Harleys, Triumphs and Hondas on the showroom floor. So if you're in Sydney be sure to drop by…just make sure you have plenty of time to spare and if you don't want to spend any money I'd suggest leaving your wallet at home.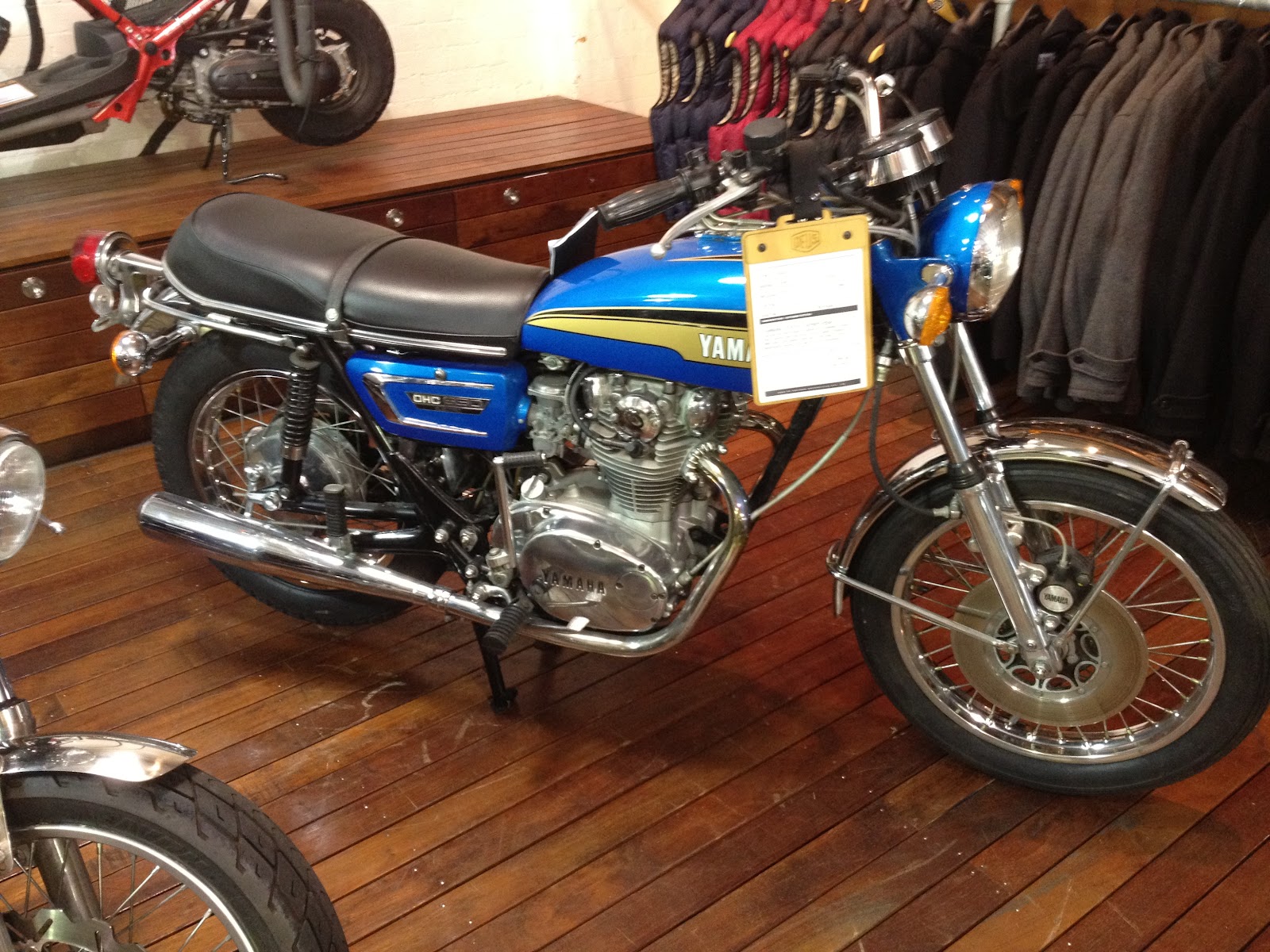 A very tidy, original XS650 waiting for a new home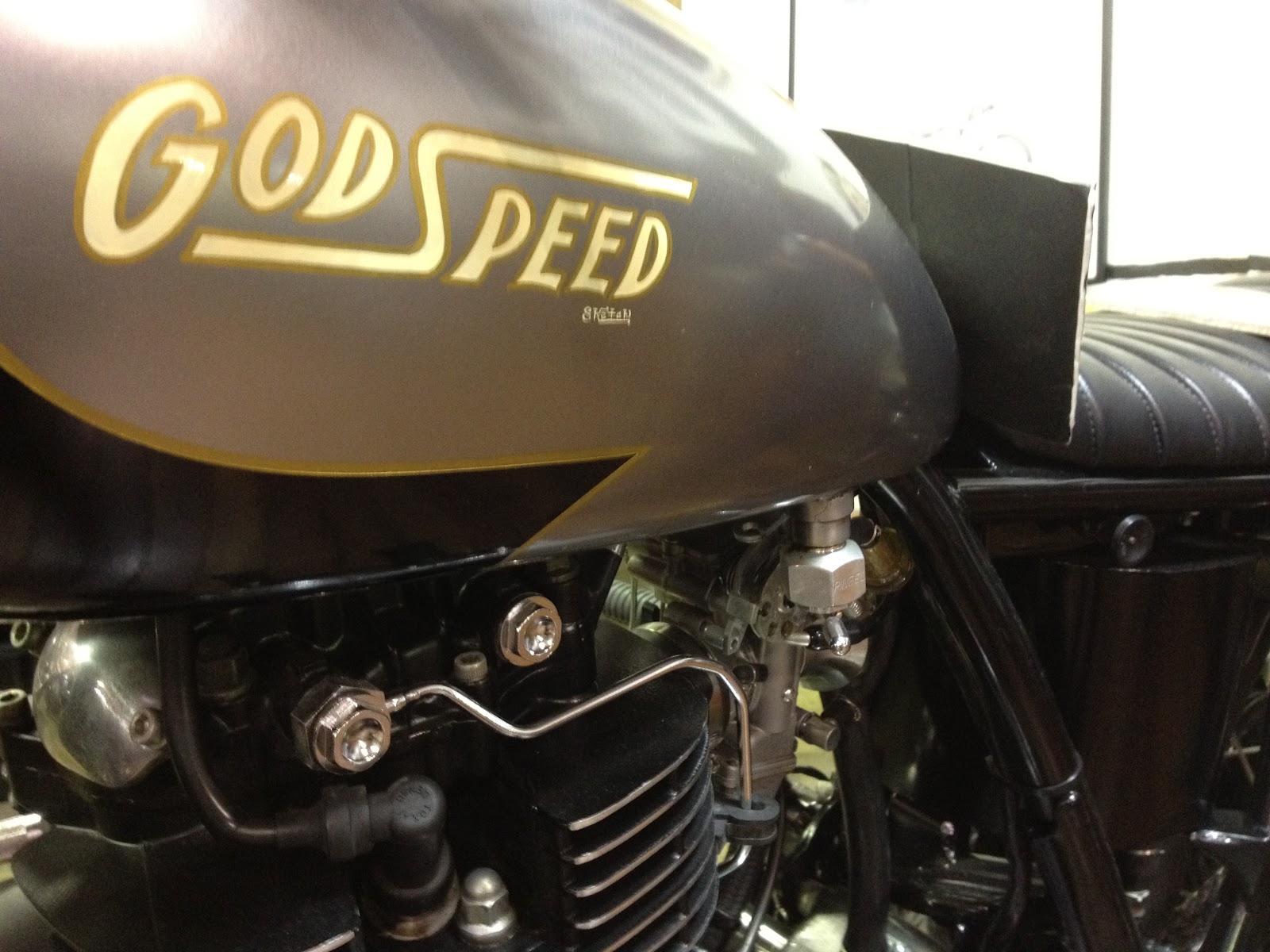 SR500 Brat Style. Everyone stopped to look at this one their way round the shop…including me!