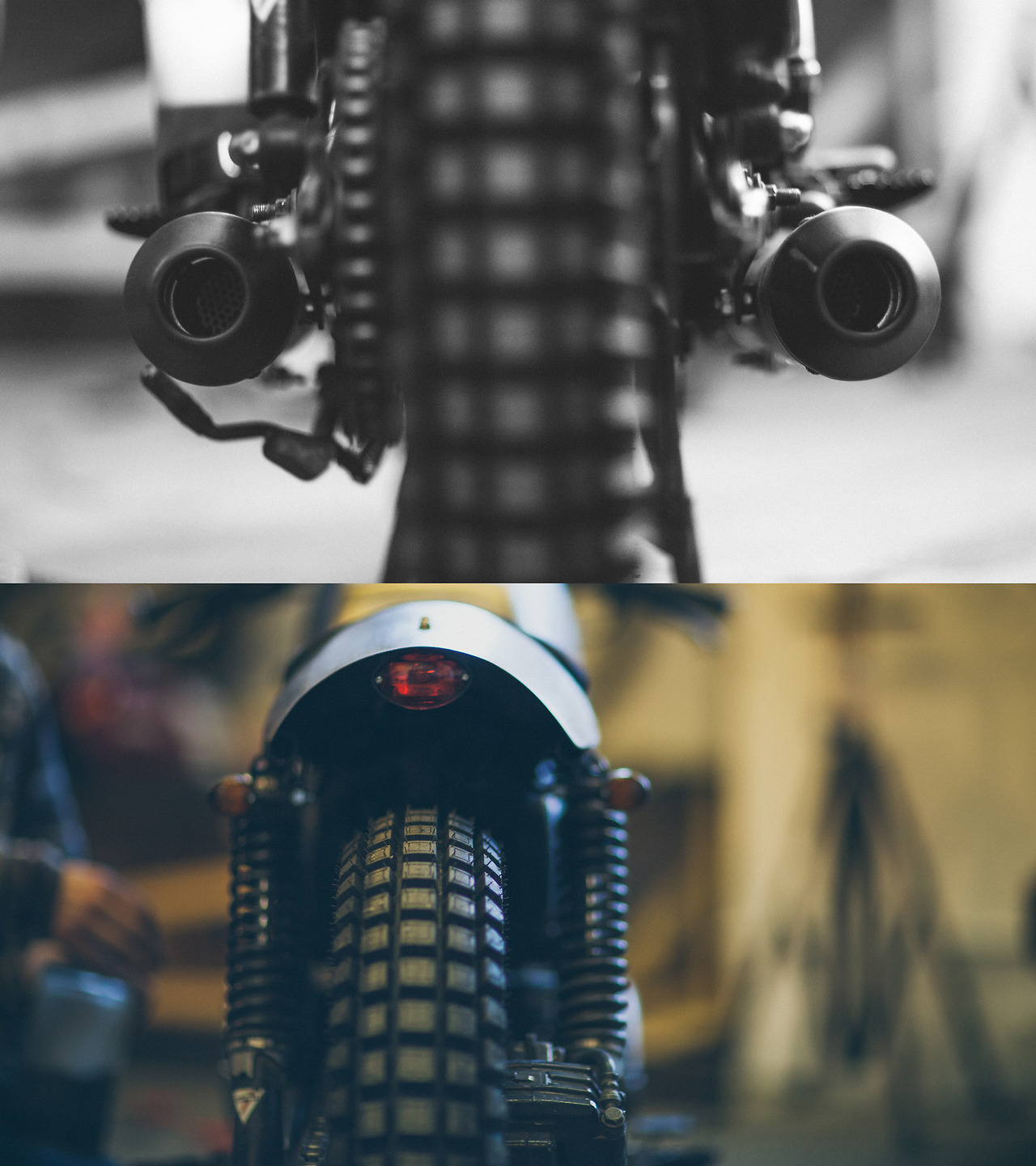 "Raw & Rough. I´ve always wanted a little Cafe Racer for the urban and offroad section. It's a kind of a cafe-tracker. Big knobby tires, clean lines, flat, raw and rough. I did this conversion in around 3 weeks because I wanted to ride this bastard as soon as possible!"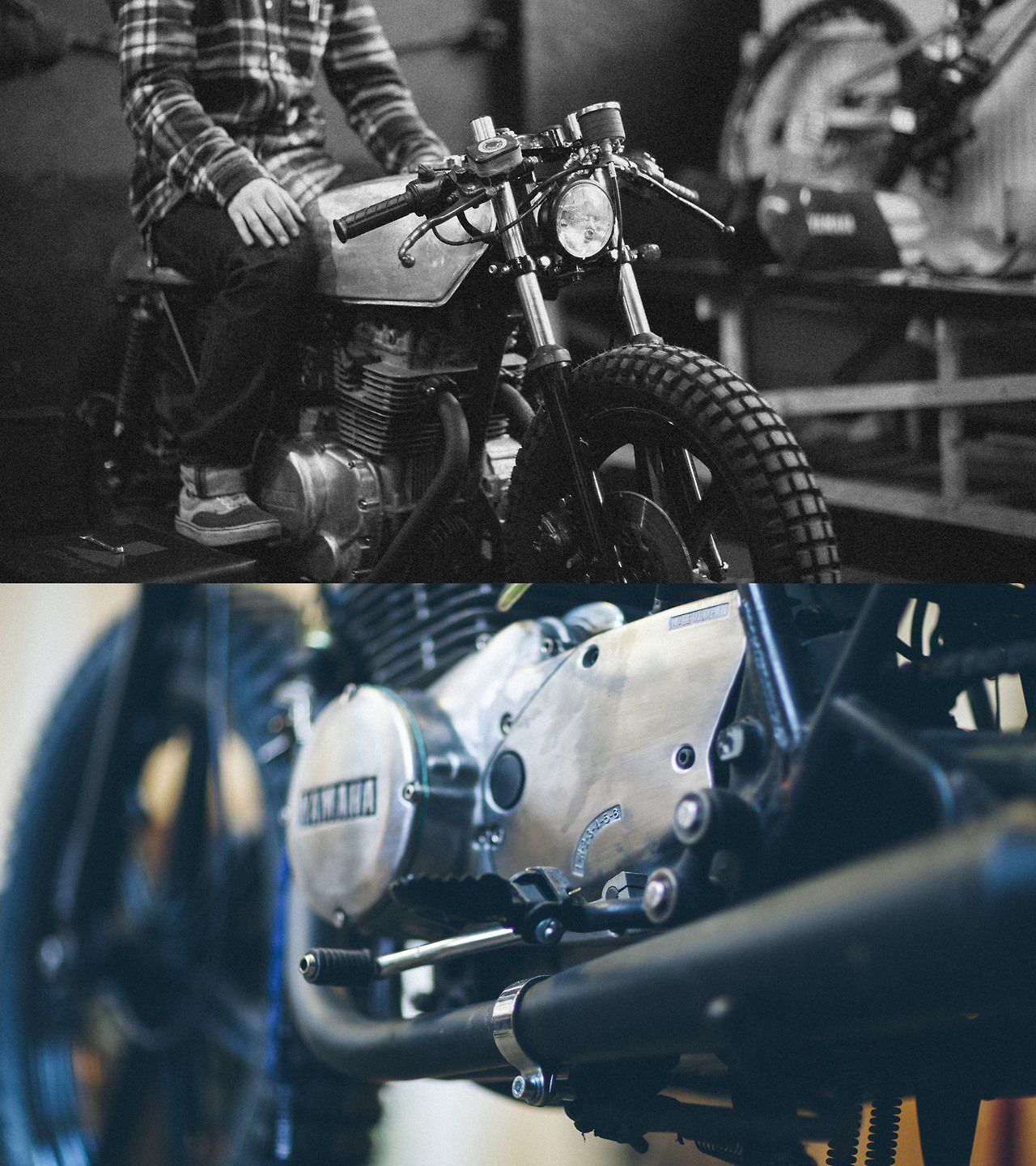 The Hookie #4 started out as a mechanically sound '77 Yamaha XS360. Nico retained the bikes original tank which he stripped bare to suit his "rough and raw" theme for this build. He designed and built a custom Cafe style seat cowl to match the clean lines of the tank and the saddle was covered in 16oz Japanese denim by the crew at Rutt Loff.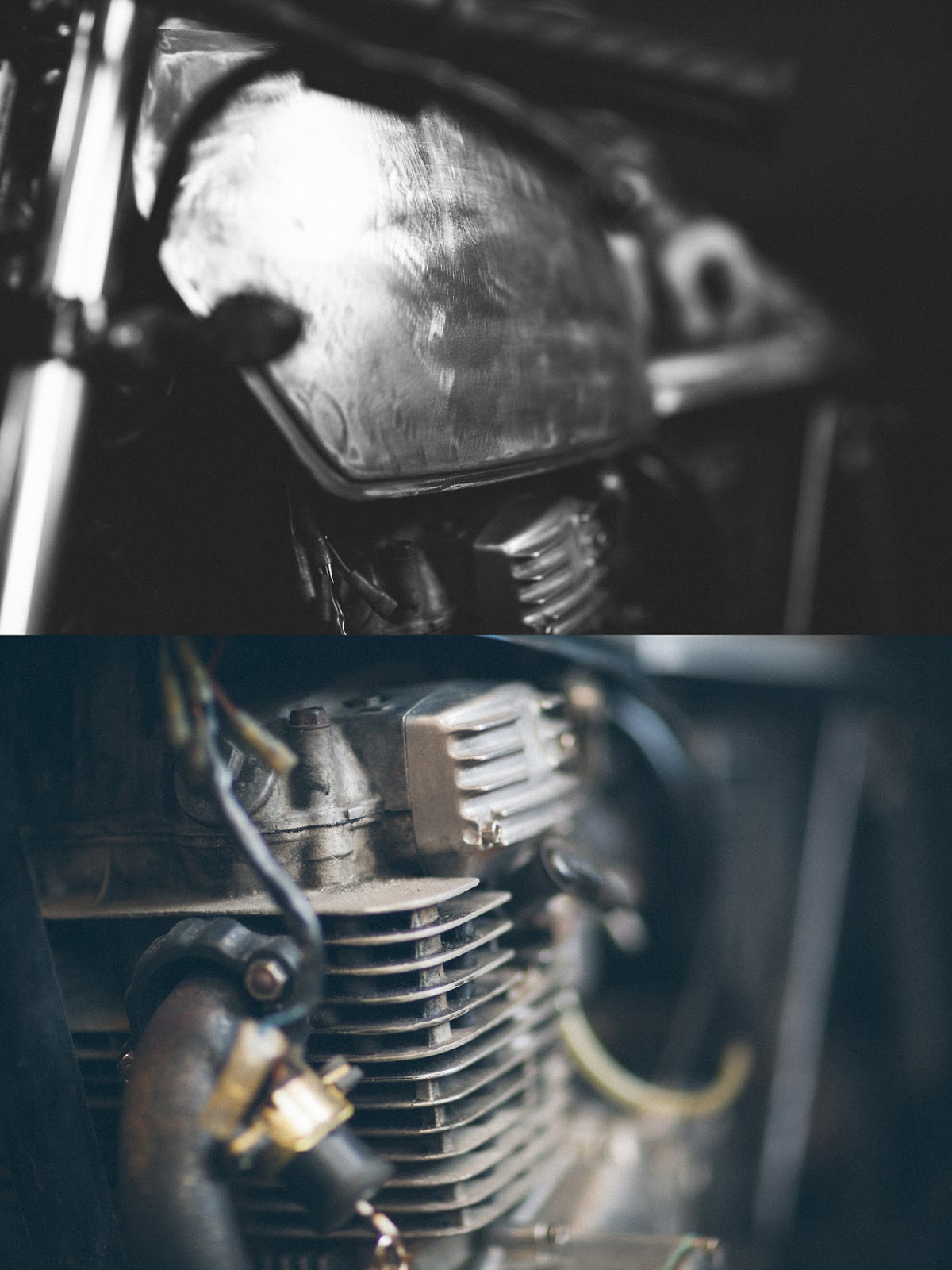 The handlebars have been swapped for clip ons, set low on the lowered forks with a 4.5 inch headlight nestled between them. The engine and carbs remain stock but the exhaust was been swapped with a set of megaphone mufflers. The Hookie #4 rolls on a pair of 18 x 4.00 Heidenau K67 tires giving it plenty of grip for both sealed and unsealed roads.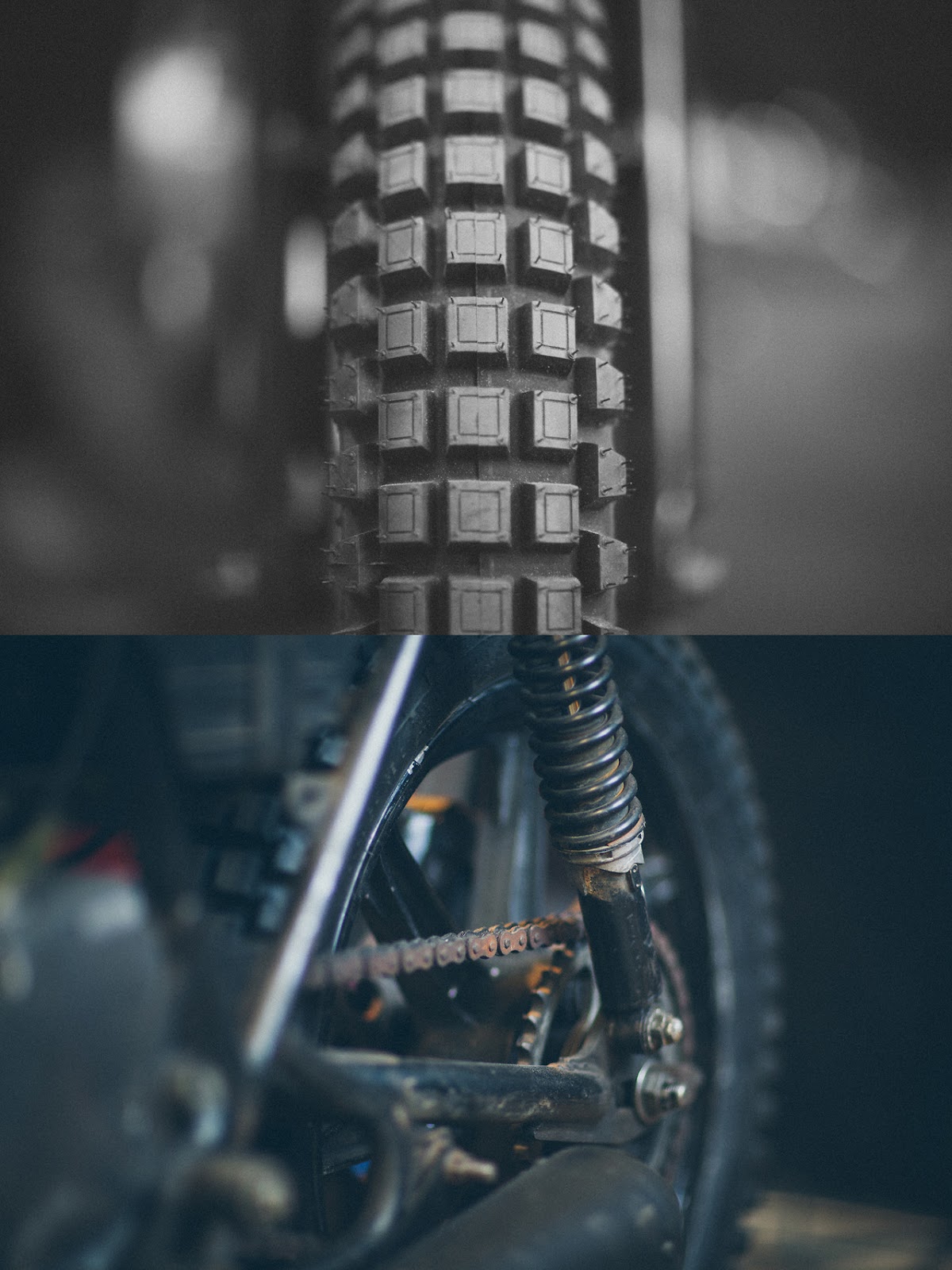 The Cafe Racer/Off-roader recipe seems to be taking off in the custom scene, especially in towns where a bit of dirt track can be easily accessed. While I'm not convinced these bikes would deliver the most comfortable ride on unsealed surfaces, I'm sure they're a hoot to ride. The Hookie also sell a range of tshirts and some lovely custom painted tanks in their store that are worth checking out.
Photography by David Ohl