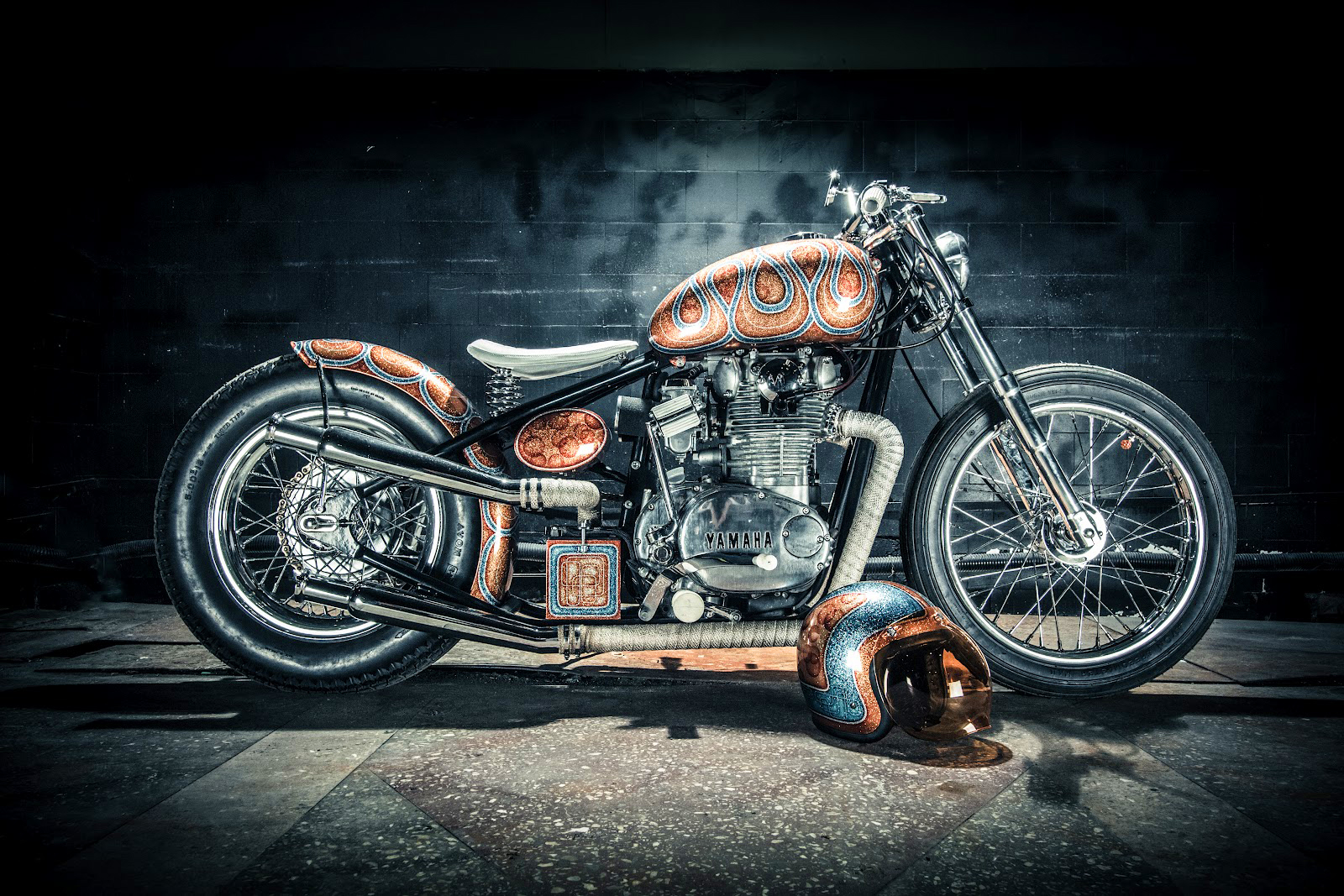 It's not often that I feature Bobbers on the site and even less often that I feature custom motorcycles from the Ukraine! Based on one of my favourite motorcycles the Yamaha XS650 (I may be biased as there's one in my shed), this Bobber goes by the name of the Goldfish and was built by custom workshop DoZer Garage.
The DoZer team have gone all out on the Goldfish by showing off their skills with a spattering of custom work completed entirely in house. The hardtail frame, kick pedal and handlebars were all fabricated by hand but even more impressive is the work they put in to the bikes incredibly detailed, 70's style, flake and kandy paint scheme, complete with matching open face lid.
The remainder of the Goldfish parts list is a mixed bag of unique components from around the globe that show just how much planning went in to piecing this bike together. Parts such as a Jawa 350 fuel tank, the front end from a USSR built IZ Plantea Sport, a head light from Japanese custom parts shop TT & Co, grips and mirrors from New York based Harley parts supplier V-Twin and a "Nomad" seat from some place I couldn't even translate the name of; and the 18 inch front and 16 inch rear wheels have been polished to perfection before being wrapped in classic Avon rubber.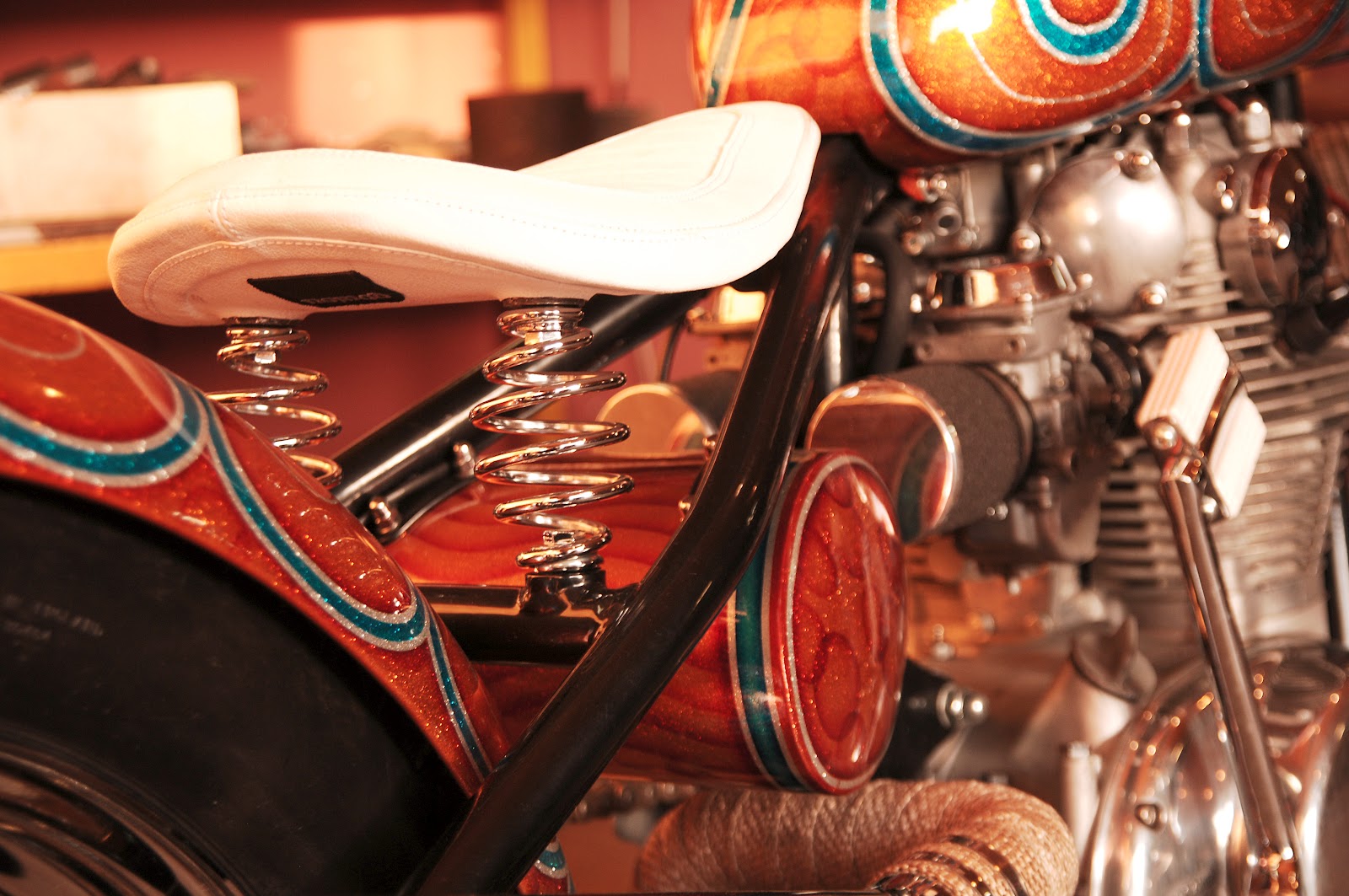 The XS650 Goldfish would look right at home alongside classic bobbers from the 60's and 70's and is sure to have plenty of people confused once they spot those Yamaha emblems on the engine covers. If this is the sort of thing we can expect to find more of in the Ukraine I'm going to have to brush up on my Russian!!