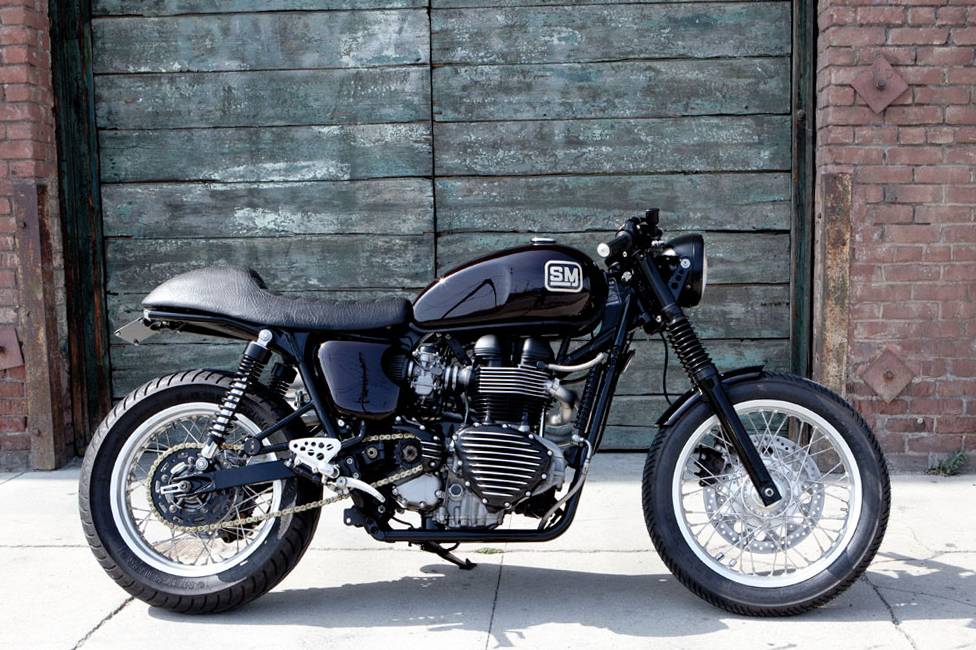 Custom motorcycle builders know all about the obstacles that can get in the way during a build. Unfortunately for Denver Dan from The Speed Merchant, the obstacle that stopped his build came in the form of a negligent driver and a sudden left turn. Dan was kind enough to share the story of the Speed Merchant Thruxton with me during his recovery from the accident.
Built to showcase their range of custom parts and to serve as a testing platform for new concepts, the Speed Merchant Thruxton is a well executed rehash of Triumphs interpretation of the Cafe Racer style. Modifications to the bike all centered around retaining Triumphs original layout which ensures that speed Merchant customers wanting to achieve the same look can do so without being  experienced motorcycle builders.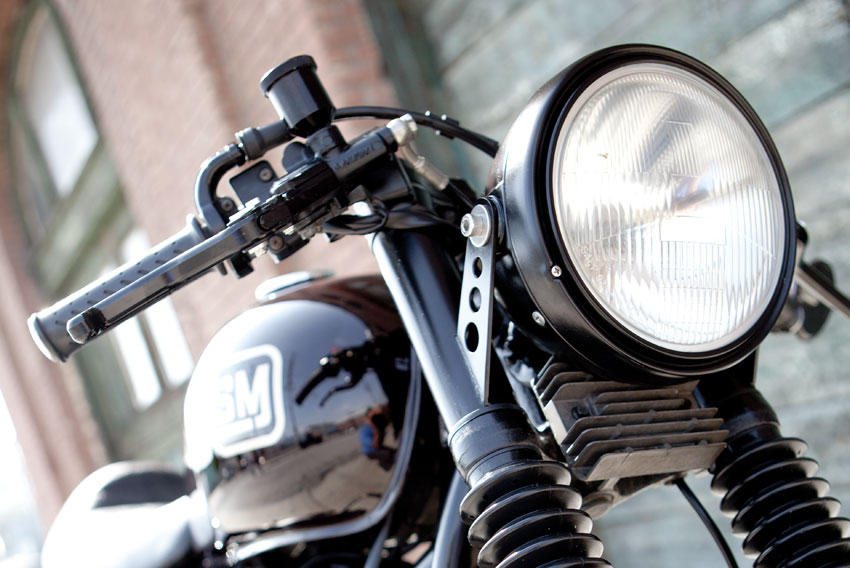 A short aluminium front fender fabricated by Speed Merchant team member, Brandon Holstein kicked off the clean up of the front end. To tighten the Thruxtons profile the stock headlight was moved back between the forks and held in place with set of custom made brackets. Pazzo levers, relocation of the ignition and removal of the bulky factory gauges completed the front end along with a splash of sating black.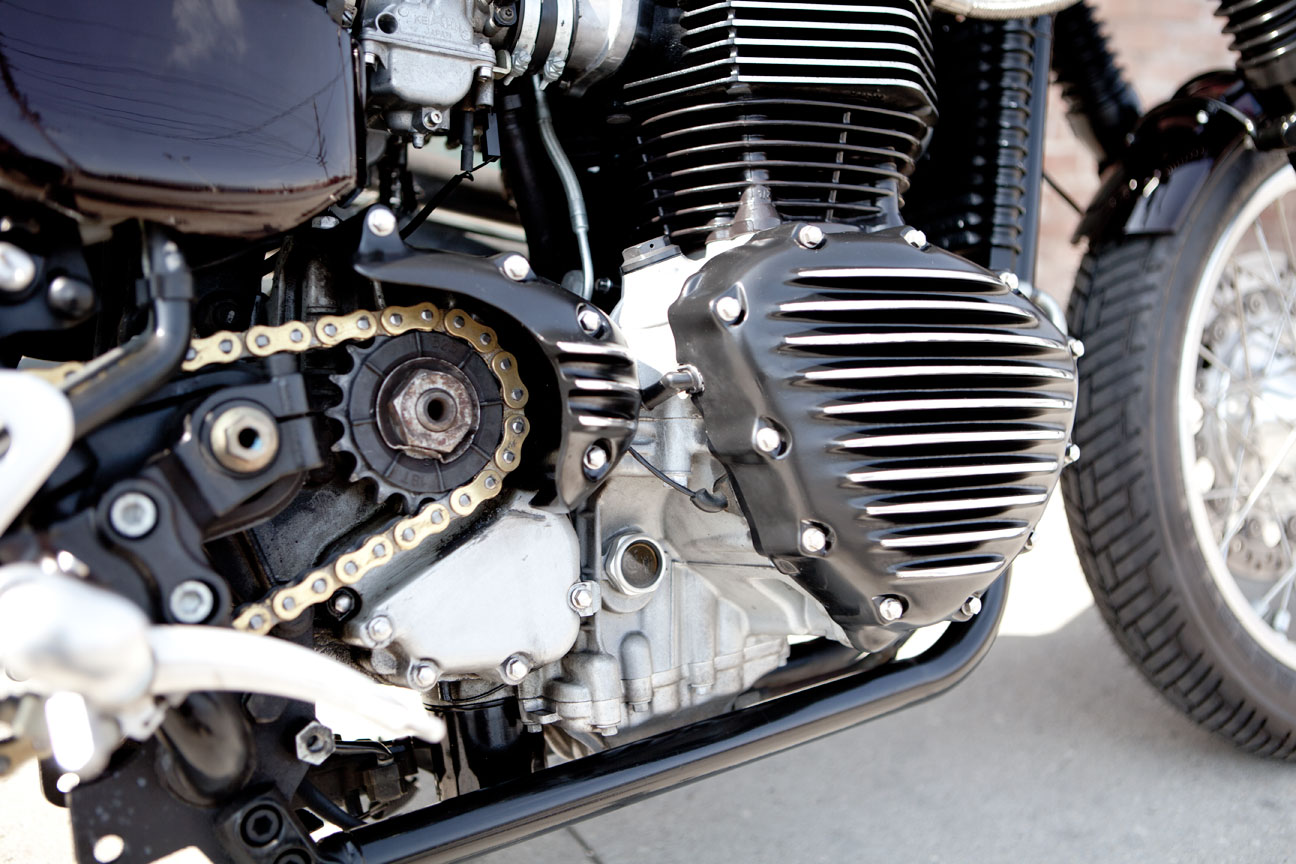 Finned engine covers are a specialty of the Speed Merchant parts range so the Thruxton got the full treatment.  The large startor cover and front sprocket were both swapped with the Speed Merchant equivalents, adding classic styling and giving pedestrians a glimpse of the magic that happens between the engine and rear wheel.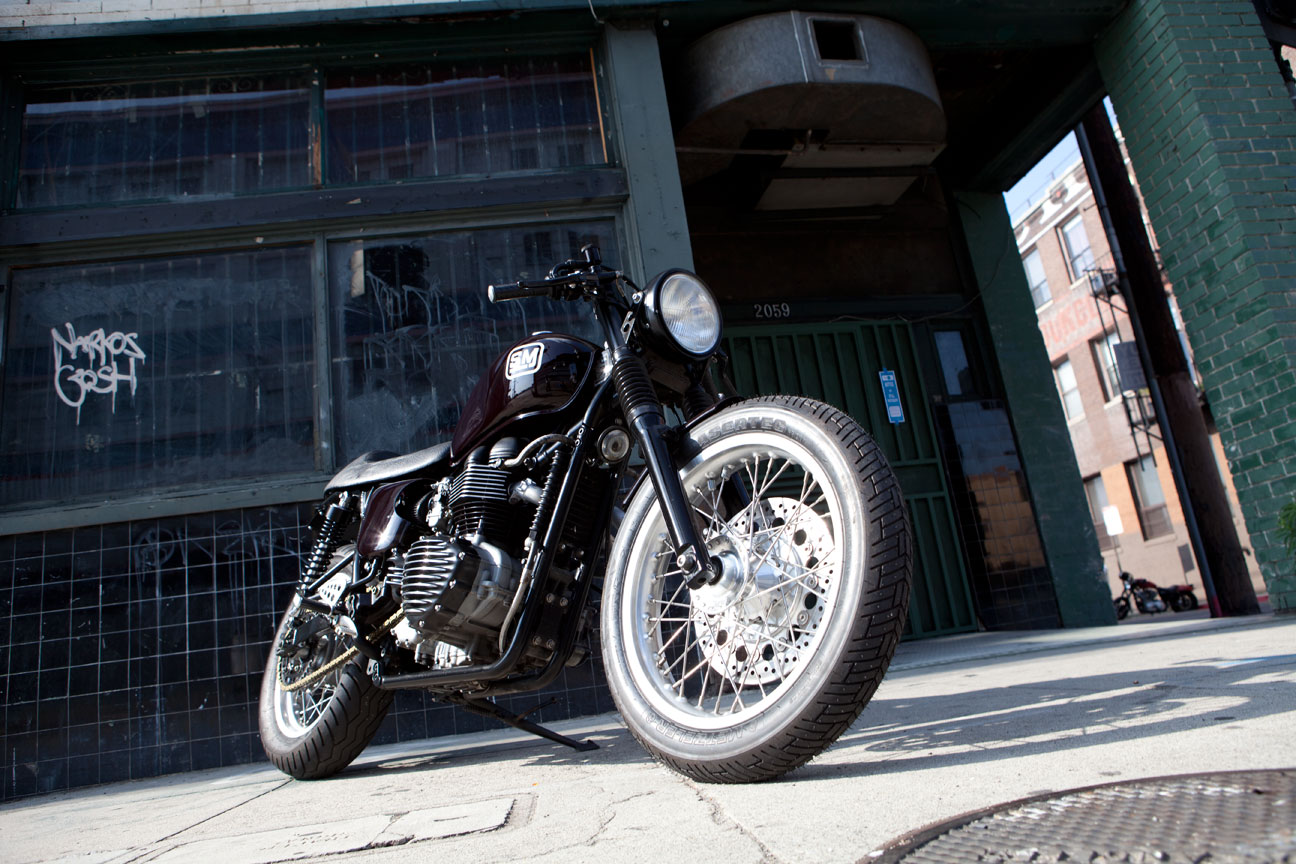 The stock rear shocks were disassembled and powder coated black to match the Triumphs "more black less bling" colour palette and a custom lower profile, wasp tail seat did awaywith the Thruxton's bulkier factory unit. Cutting the side covers improved airflow to the K&N filters and a custom, street tracker style exhaust system (again by Brandon Holstein) helped to improve the British twins power and song.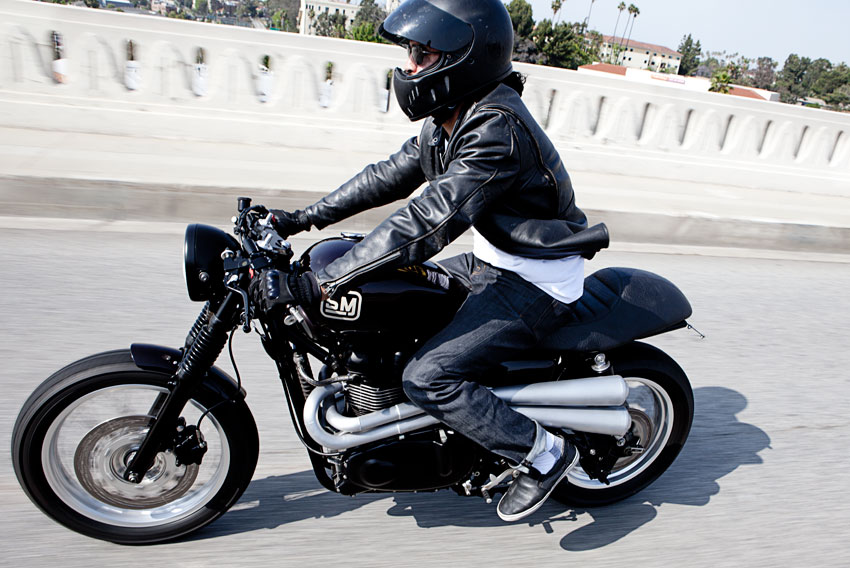 Since the accident the Thruxton lays waiting for the insurance process to play out. Denver Dan certainly doesn't have any plans to retire the bike though (or his love of riding), so when the insurance is done and all the swelling that's currently preventing him from walking subsides, the Speed Merchant Thruxton will be resurrected.
The Thruxton's exhaust, rear sets and handle bars are all custom made parts on this build that are planned to be added to the Speed Merchants 100% Californian engineered and manufactured product line. You can check out their full range of parts on The Speed Merchant website and "like"their facebook page to get all the latest news.