At the heart of the Triton is a special blend of Triumph engineering. A '61 Pre Unit 650cc engine was chosen as the base and was treated to meticulous internal fine-tuning and balancing. With power and reliability in mind, a 9 bolt cylinder head assembly from a T120 was bolted in place and the internals from a 1960 T140 5 speed gearbox slid inside. Spark is managed by a Lucas Competition Magneto and fuel delivery is managed by a spanking new pair of Amal carburetors.
"The bike was built with parts sourced from all over the world. I wanted the bike to be as close to a traditional period Cafe Racer as possible while doing just enough to make it dependable and ridable. I spent endless hours sourcing parts, rebuilding and polishing. Making everything work together was challenging, but all worth it when I heard it run for the first time. It's easy to start and ride, with loads of smooth responsive power and a wonderful sound."
Unfortunately, this story has a not so happy ending. Sofi's father, the owner of this beautiful Triton, has been battling with cancer for some time. It's a disease we all know about but don't often know how to help. Sofi, however, has decided to do something about it and has started the build of another Cafe Racer which she aims to raffle off to raise funds for researching a permanent cure for cancer. If you've ever considered donating to a worthy cause this is the perfect opportunity. To learn more about Sofi's project and to make a donation visit her website GT Moto – Cafe for a cause.
Images by Brandon LaJoie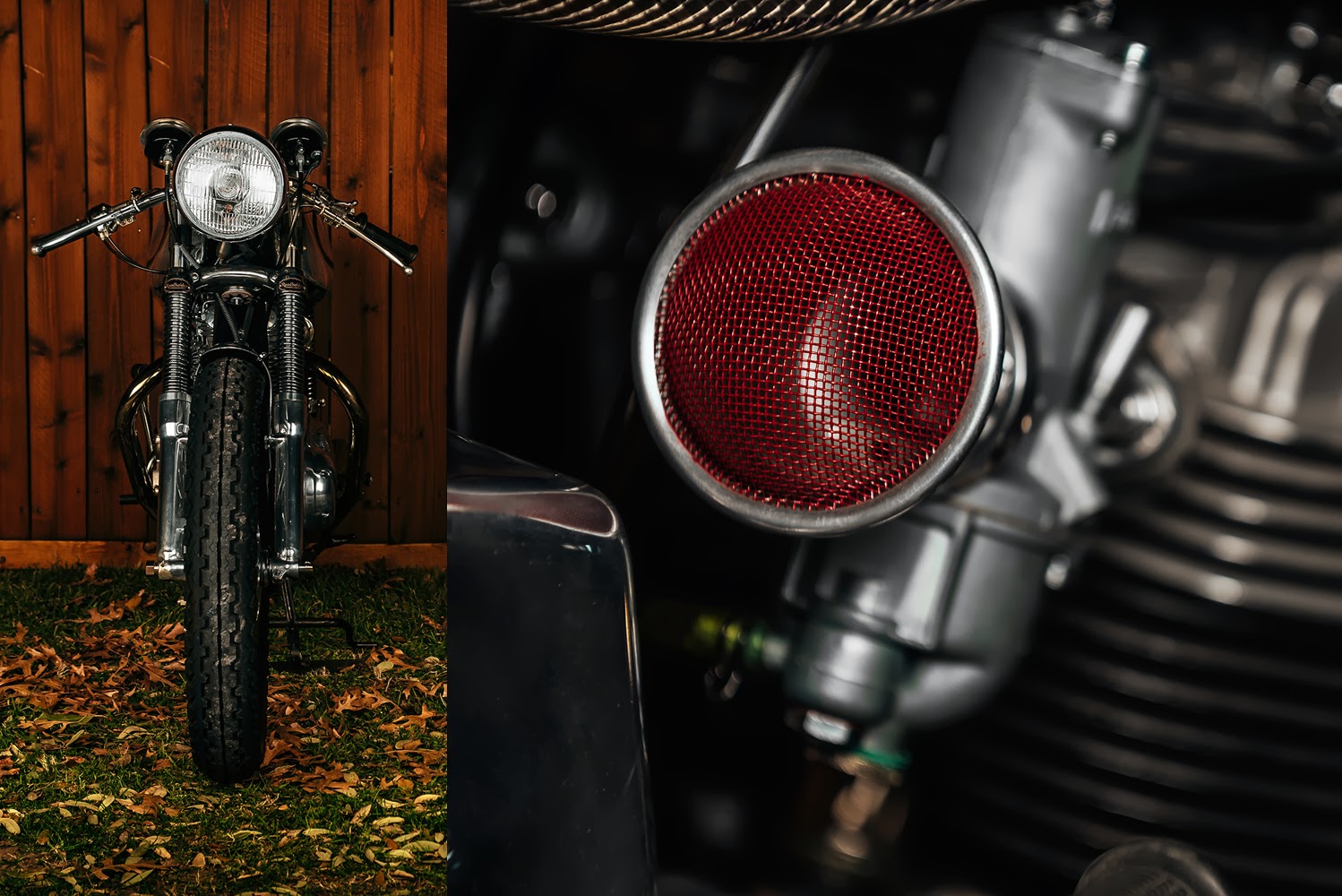 The Triton Cafe Racer was built around a 1966 Norton Featherbed frame which has been fitted with a set of externally sprung, Road Holder forks. The wheels are a mix of Norton (up front) and Triumph (in the rear) hubs modified to fit a John Tickle Racing front brake assembly. The period-correct gauges come from Smiths and the tank is a genuine hand made unit imported to the USA from the United Kingdom.