Austin's Revival Cycles have amassed an impressive portfolio of custom motorcycles. Each one has a unique story of how it was transformed from a stock machine to a rolling work of art, but the story of this bike, a Triumph Bobber named 'Crystal', is truly special. Crystal is owned by Renée Rouleau who, with her husband Florian, tasked Revival Cycles with realising their vision. Renée and Florian had travelled the world riding motorcycles together but when Florian was diagnosed with cancer Renée couldn't imagine riding without him. Florian disagreed and insisted Renée continued their two-wheeled adventures after he was gone. Sadly Florian passed away 12 months ago and as per his instructions, Renée and Revival Cycles completed the bike to honour his wishes.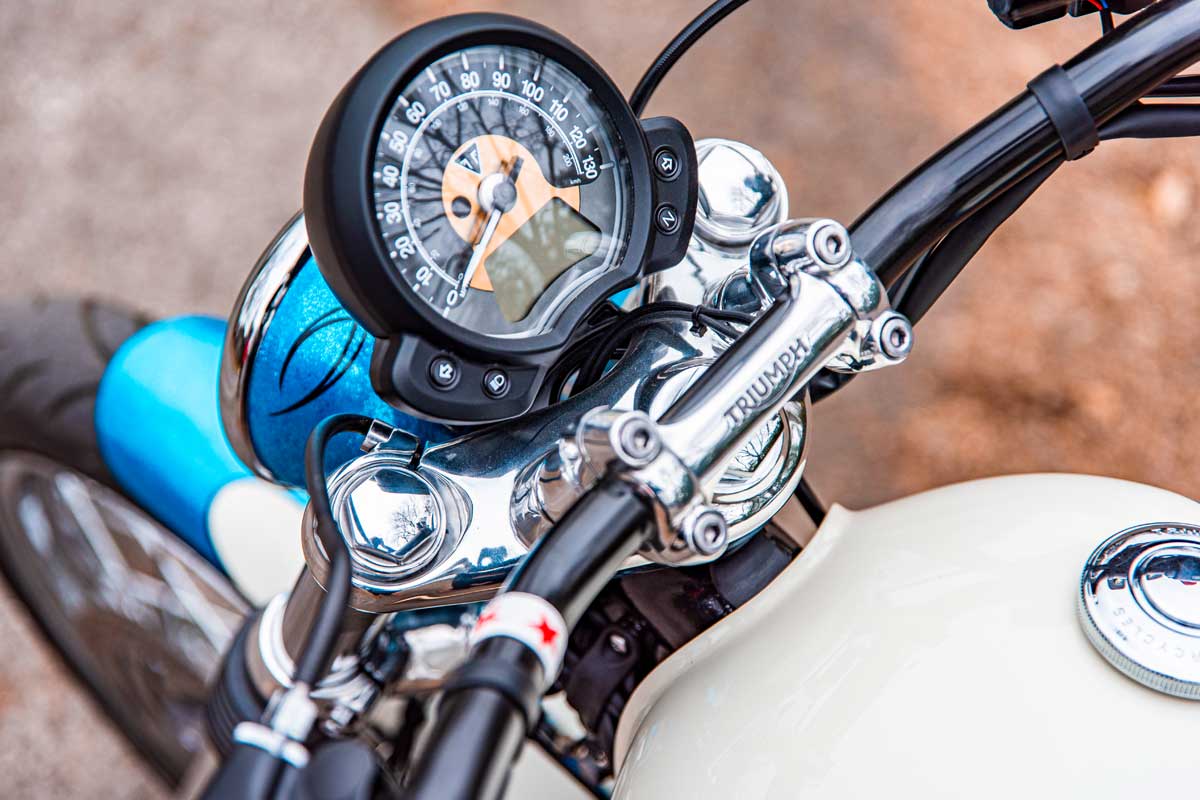 The build of Renée's Triumph Bobber began with the removal of many of the bikes alloy components. The donor bike was primarily black and their goal was to give it a much less sinister and much more classic Triumph look. This meant stripping any paint from the aluminium parts before polishing them to a mirror finish. The list included the gearbox cover, throttle body carburettor cover, air filter cover, and cam covers along with the cast alloy seat pan, triple clamps, fork legs and wheel hubs. The polished hubs were then laced up to a set of chrome-plated rims using stainless spokes to complete the look.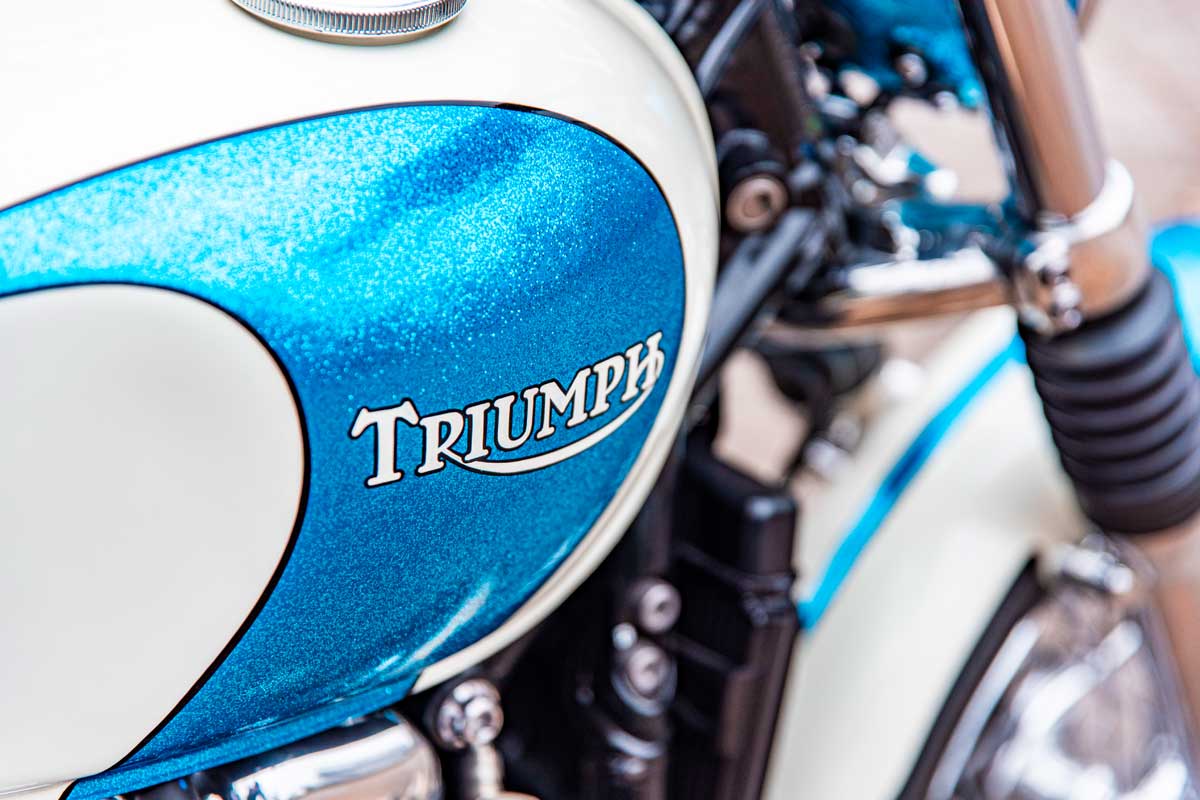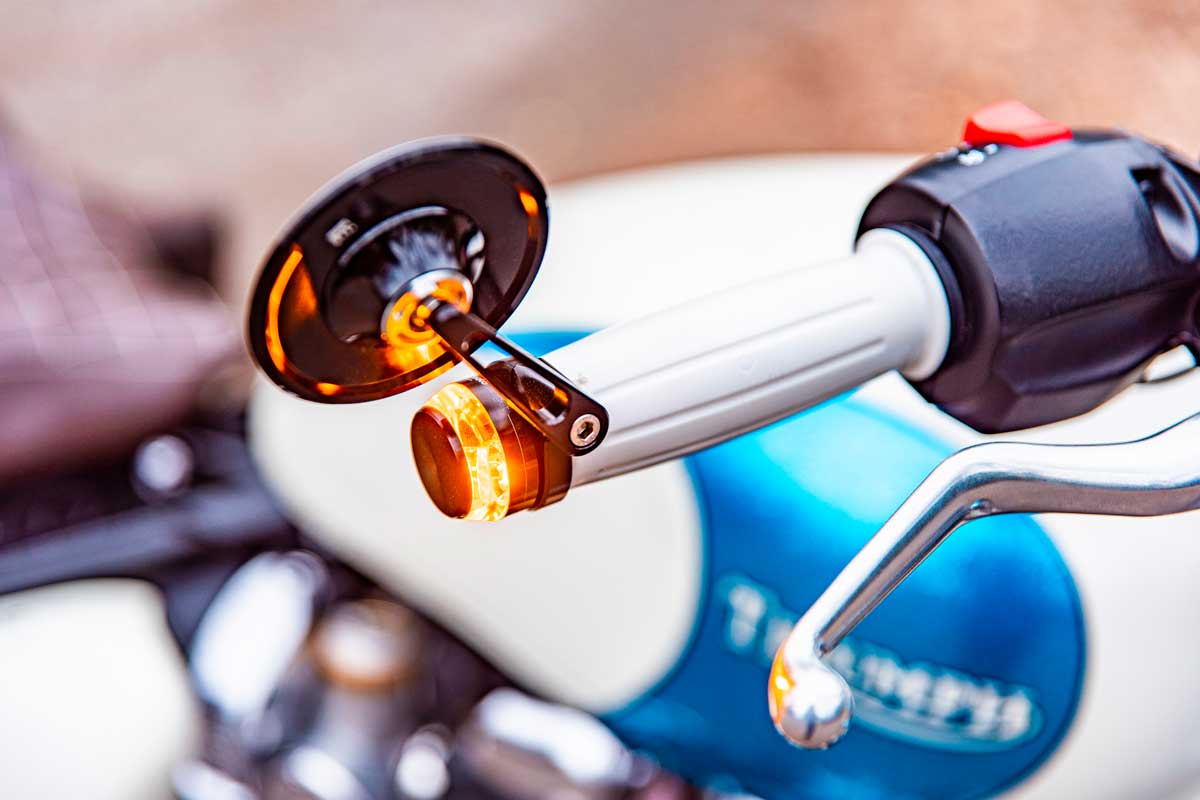 "The leather seat is one of the most distinctive aspects of the Bobber, as well as Renée's favourite," says Revival Cycles founder Alan Stulberg. "This was upholstered in-house by the Revival Limited team, using a patch from her husband's old riding jacket in the centre." In help realise Renée's desire to travel long and far, Revival then fabricated a set of custom luggage racks for the Bobber. Attached to the rear swingarm they are equipped with Revival Limited Duro Panniers.
When addressing the bodywork Revival retained the Bobber's stock tank – though it's paintwork is anything but standard. Both front and rear fenders are new with the front being a modified aftermarket item and the rear a one-off alloy piece by Revival. The bike's lighting has also undergone significant changes to lighten the Bobbers visual weight. In the front, the standard headlight is no longer flanked by oversized blinkers. Taking their place is a set of Motogadget m.Blaze bar-end units. In the rear, all of the stock lighting is gone leaving the fender free from clutter. Brake and running light duties are now handled by an LED light on the side-mounted license plate and by a pair of dual-function LEDs cleverly integrated into the fender struts. Motogadget also supplied a set of m.View glassless bar-end mirrors to trim things down even further.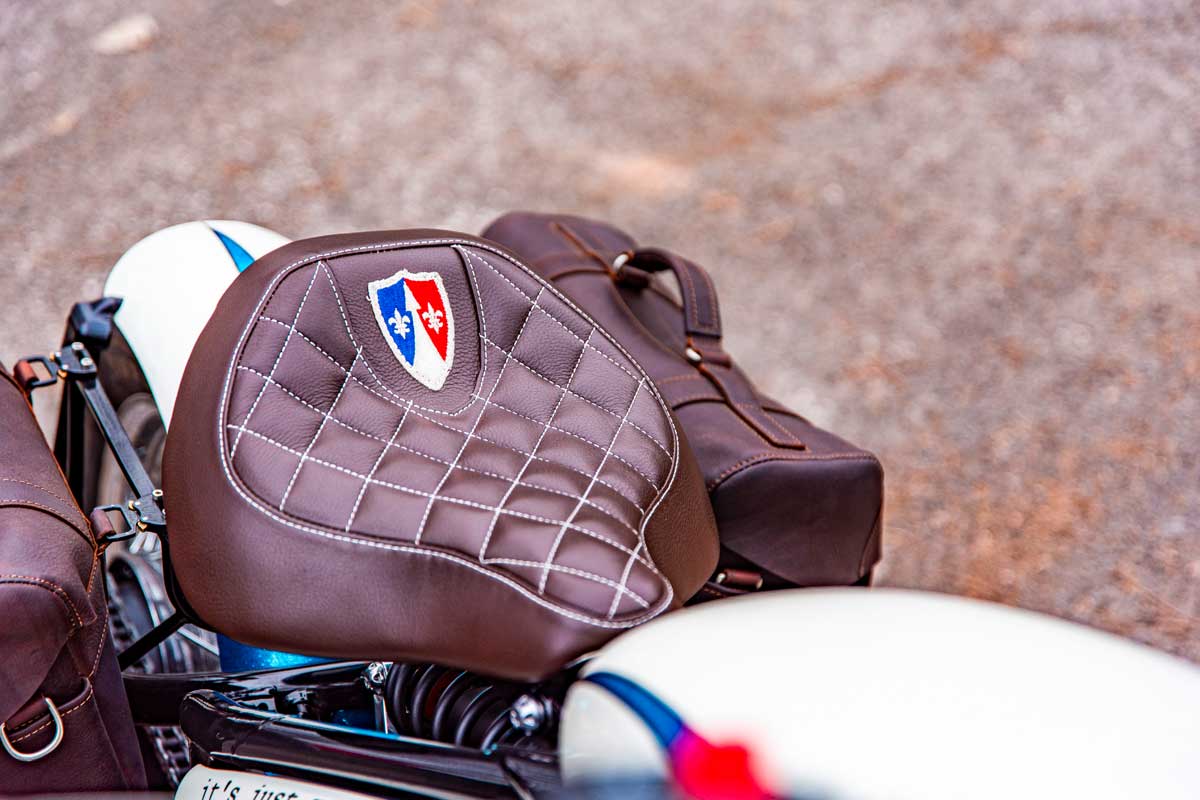 When the time came to choose the paint for her Triumph Bobber Renée wanted a 70s inspired scheme. This translated to an off white basecoat with 70s styled panels in a heavily flaked "sparkly bass boat blue" and hand-laid black pinstriping. Both fenders and the headlight were painted to match the tank and a set of white Posh grips tie everything together.
"Another feature added to remember and honour Florian was a decal with the phrase: 'it's just rain.'" says Alan. "Eight years ago, Florian went out and got caught in a rainstorm. He sent Renée a soaking wet selfie along with a text saying 'it's just rain, I love you.' This is not only a tattoo on her arm and a decal on her bike but also, as Renée puts it, 'A great metaphor for life'"
With commuting and long haul cruising in mind, Renée didn't see the need for much in the way of performance upgrades. With this in mind Revival limited the modifications to the removal of the catalytic converters to make way for a d-cat system and a set of polished stainless pipes. This resulted in a modest hike in power and an exhaust note that'll let other drivers aware of Crystal's presence.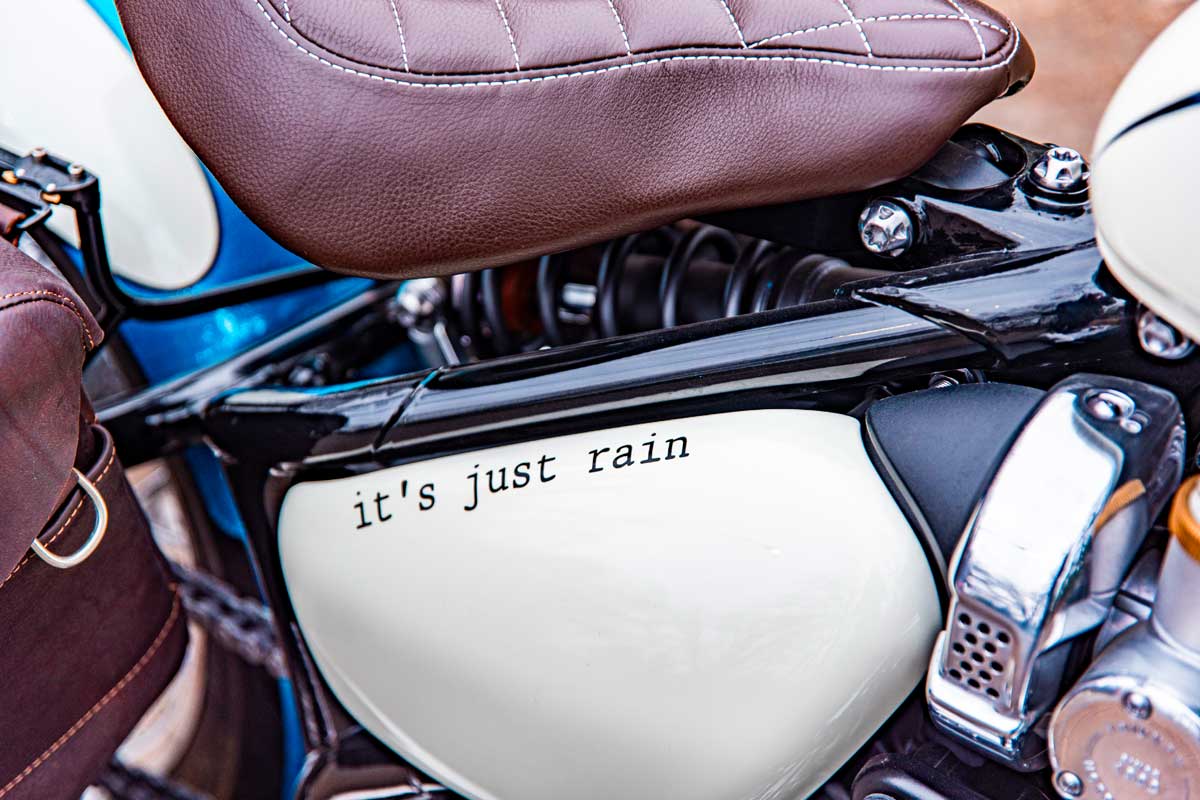 "Renée wanted a bike that was not only good for the highway but also good for riding around Austin and assures us that Crystal's smooth ride was the perfect fix," says Alan. "This Triumph Bobber was Revival's first true modern Triumph custom bike. This build was special for everyone involved, and it certainly will not be the last Triumph project we do."