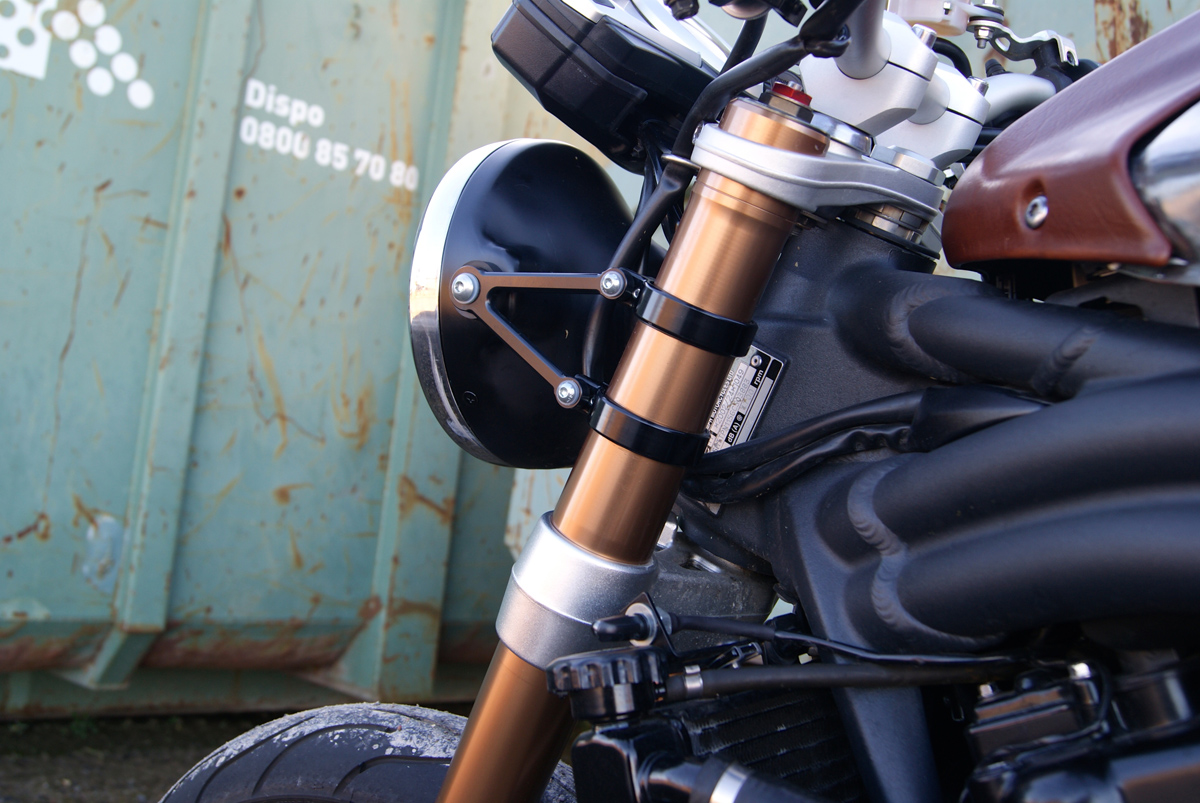 "The build started by changing the headlight to something that was more classically styled." says Michael. "Then I removed the bulky factory mirrors and replaced them with a single bar end one. I swapped the 2011 speedo cluster with one from an earlier model Speed Triple and I removed both fenders. To mount the numberplate I added a fender eliminator kit and I removed the side panels to expose more of the bikes 3 cylinder engine and it's awesome tubular frame."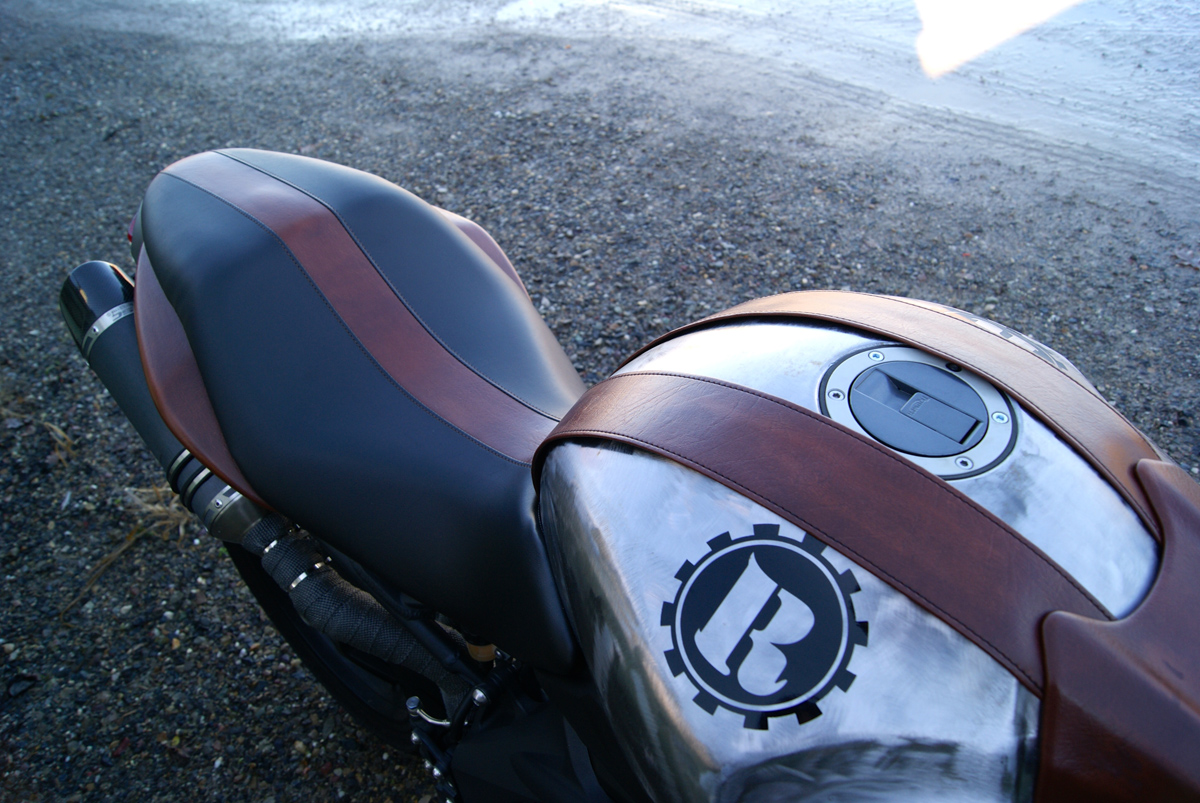 To help slim the bike down Michael's converted the Triumph's indicators to ultra small LED units that function correctly thanks to the fitment of an LED relay. For improved looks and a bit more 'oomph' an Italian made, SC Project exhaust has been added using a custom made bracket to hold it in place and the pipes have been wrapped, purely to satisfy Michael's personal taste. LSL dress up parts help to expose some of the engines internal workings and K&N pod filters complete the performance tweaks. I'm guessing 140bhp at the end of his wrist was sufficient.
With everything that didn't fit his theme removed, it was time to add the finishing touches. "After stripping back and sanding the bikes stock tank I bought some brown leather parts and took them to my local upholsterer. The pants were cut up and used to add some brown details to the stock seat and used to wrap the sides of the tail. I also wanted a unique tank strap so I had the upholsterer create one to my own design."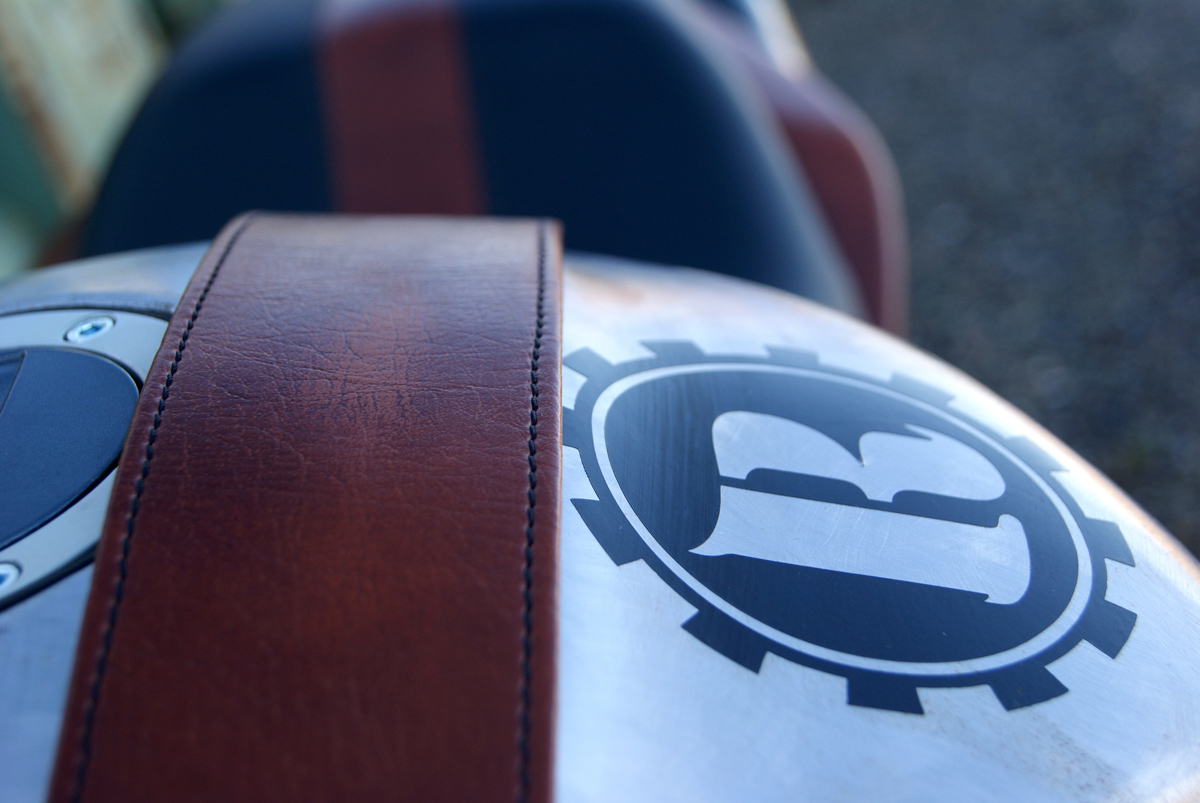 Now that he's finished his Speed Triple Cafe Racer Michael says "I love the sound of the bike with it's new pipe and the classic look I've achieved. It lost a lot of weight during the transformation making it even more agile. I could have of course kept going with the build and changed the levers, the rims and every other part of the bike, but my concept is more about reducing and I won't buy something unless I really need it."
Michael admits his Speed Triple ain't perfect and it's no show-bike. He likes a bit of road grime and there's a deliberate rusty patina on the fuel tank. "Bling isn't my thing. The Speed Triple is kind of a rebel, a renegade. It's my rough and ready, everyday bike."
Named the 'Renegade One' it's the first custom build to be completed using Michaels new Renegade Customs moniker. With a Renegade Two already planned for next spring Michael's on the lookout for a beefy donor, which could see him turning his attention to an even more powerful Kawasaki ZX10R. I'm excited!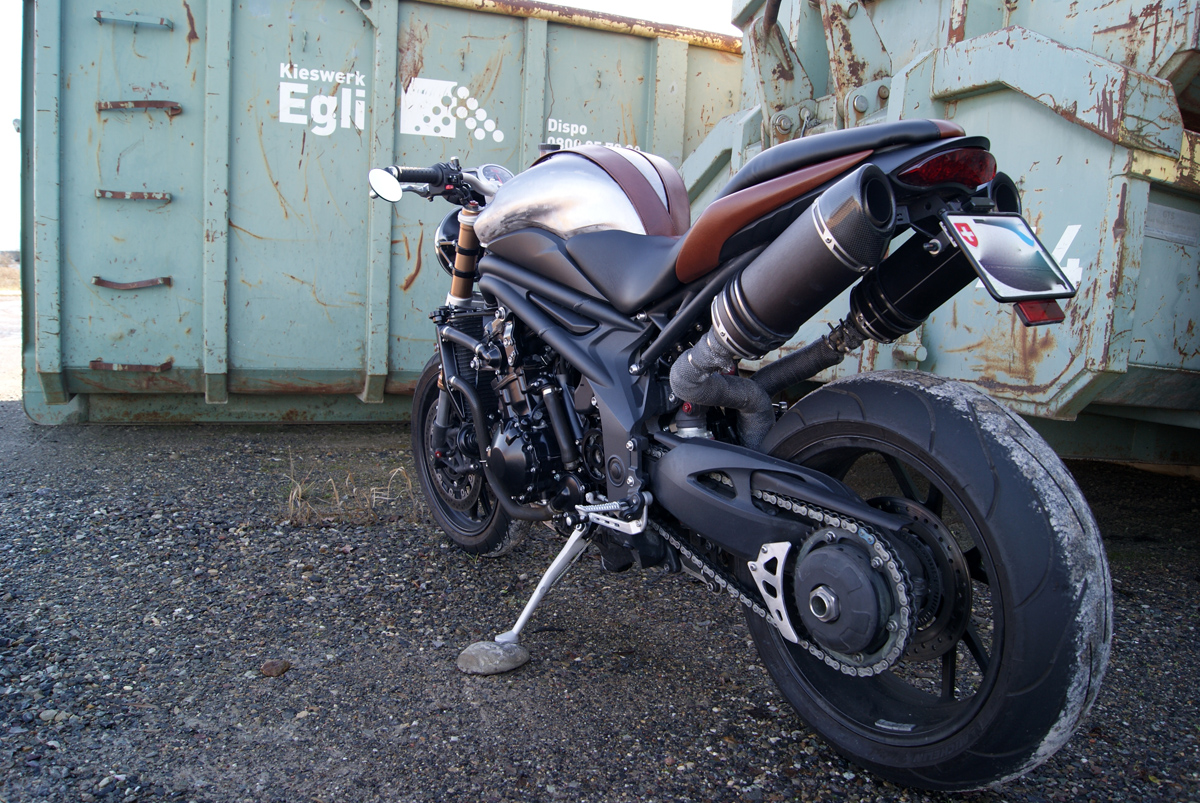 Michael Stierli is an officer of the law in Uster, Zurich. When he's not walking the beat he spends his time riding and modifying high powered sports bikes. After years of riding his Kawasaki Z1000 and embracing sports bike culture, he discovered Cafe Racers and quickly fell in love with their retro styling and rich history. Not wanting to sacrifice performance for looks he decided to take a different approach than most, choosing a modern bike as the basis for his build. After searching for the right candidate he settled on a 2011 Speed Triple, Triumph's iconic, naked street fighter.