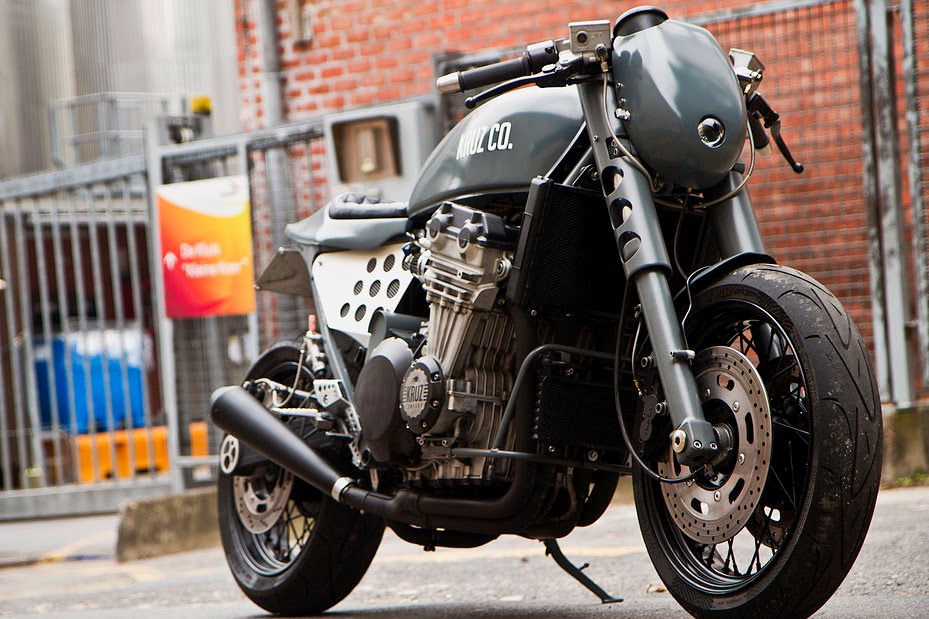 And here I was thinking the best thing to come out of Belgium was chocolates and Jean Claude Van Damme! Straight out of Kruz Co. Cycles in Brussels comes this unique 1000cc Triumph Daytona purchased for peanuts and modified for even less. You'd never guess this was a build done on a tight budget though. Kruz workshop team Brice and "The Admiral" pulled out all the stops to get their KC#2 Daytona build completed for a minuscule budget and they've applied some clever concepts to create it's unique look.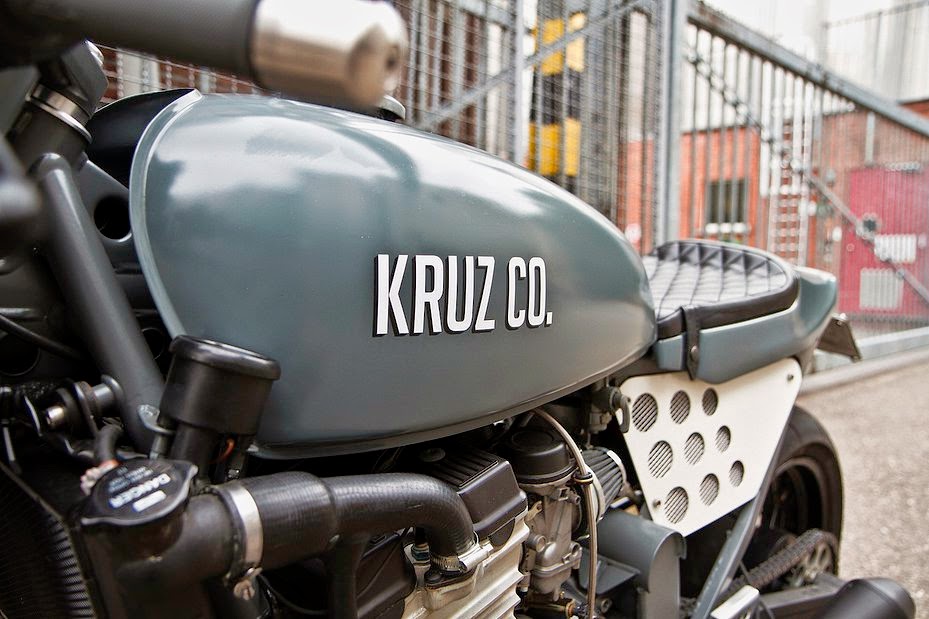 Unlike many other versions of the Daytona the 1000, which has only produced in 1992 and 1993, featured an inline four rather than a 3 cylinder configuration. This particular Daytona 1000 was purchased for the bargain price of 450€ for a customer with a limited budget. With 30,000km on the clock and a gearbox that needed attention it was in need of some attention, but it was exactly what the boys were looking for in a donor bike. With 100 horses on tap it was a 230kmh+ beast, but it's plastic shrouds and tank shape had become rather dated. This was of course remedied by throwing the lot in the bin.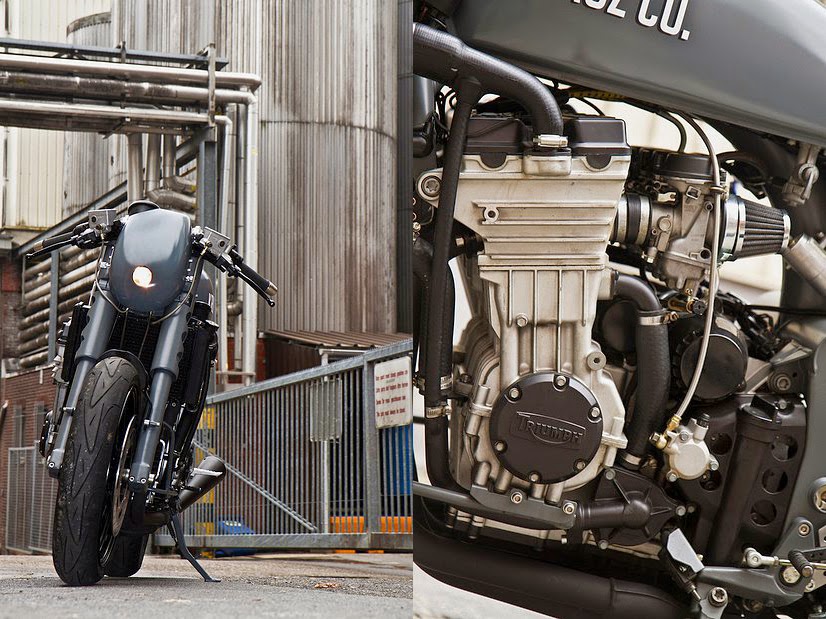 To keep costs down the boys looked around their shop to salvage whatever parts they could to fit to the Daytona. A Kawasaki KZ650 tank, seat and tail were the first parts to be retrofit followed by a Honda Monkey Tank which was chopped to make the trick front cowl. To fatten up the front end and balance out the bulk of the inline four steel tube was fashioned into fork shrouds and drilled to create some cool design features. This pattern was then replicated on the custom made side covers and drilled into the sprocket cover and rearsets.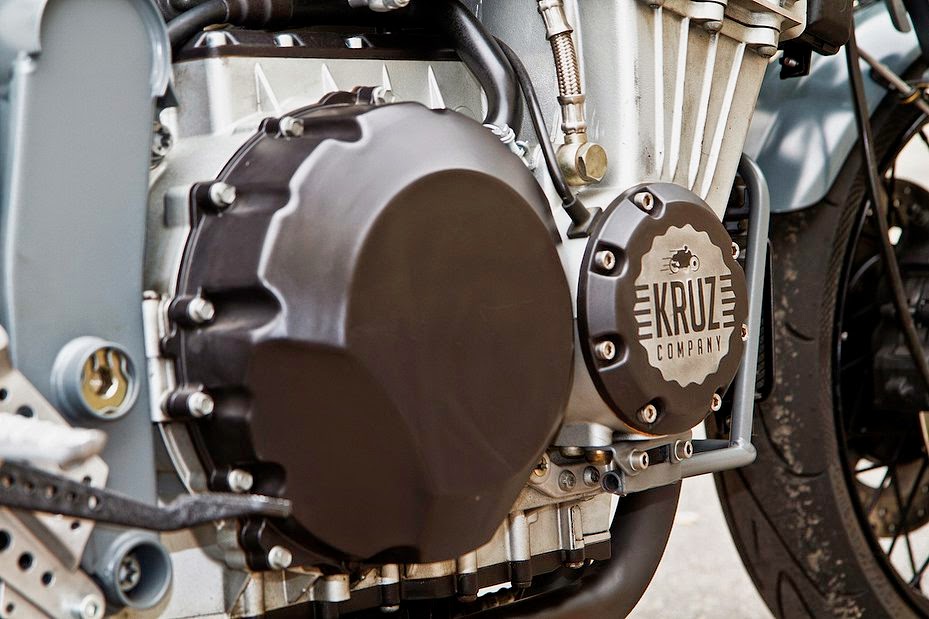 The wheels, which came from a Triumph Thunderbird Sport were sourced from eBay while many of the stock parts such as the temp gauge and mufflers were modified or relocated to get the right look. Modifications to the rear frame allowed for the fitment of the Z650 tail and the saddle was reupholstered for a lower profile and classic look. Finally a muted grey/blue and satin black paint scheme inspired by military vehicles, was applied to the aggressive Daytona KC#2. As far as budget builds go, this one blows most of the ones I've seen out of the water.
"For us, this build is proof that if you have no money,
you can still have honey!"
Brice & The Admiral