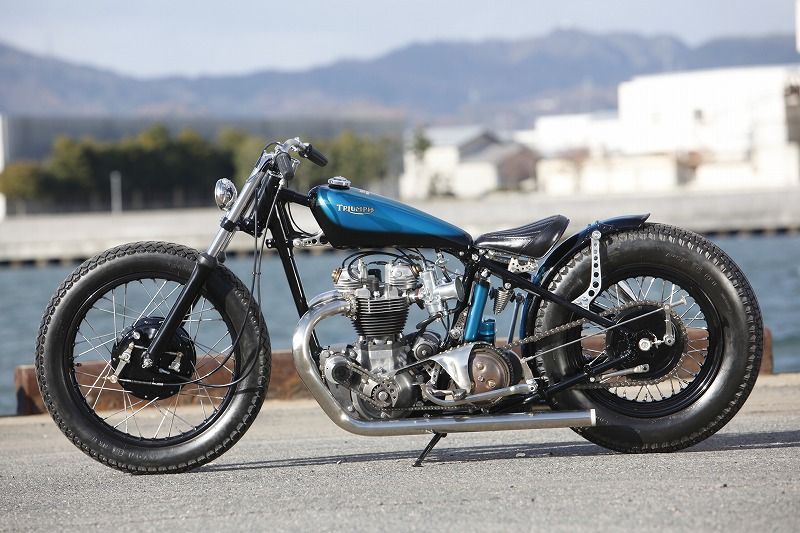 Is it just me or are Heiwa the epitome of 'can do no wrong' custom motorcycle building. Out of their tiny workshop in Hiroshima, Japan they consistently build some of the finest custom motorcycles I've ever seen and this Triumph T120R Bobber is no exception. Thankfully they are receiving plenty of kudos for their efforts with this bike named the 'Lizard Tail' which won guest pick of the show and best European motorcycle at the 2012 Mooneyes Yokohama Hot Rod Show. Read on for more images of this amazing bike…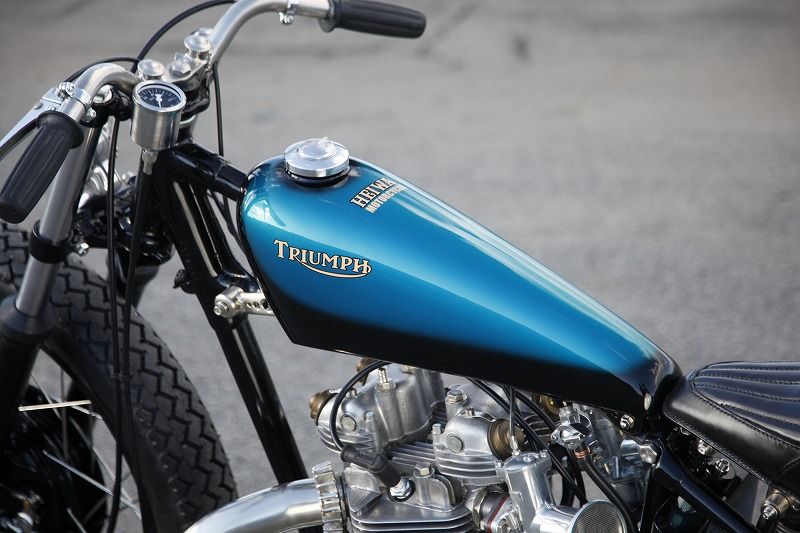 The styling of the 'Lizard Tail' Bobber is distinctly inline with other Heiwa builds with it's incredibly narrow profile and low stance however this bike is every bit as individual as the rest of their custom builds. Unlike many of their other bikes the Triumphs frame has not been 'goosenecked' leaving the front section closer to stack than you would expect.
To tackle the challenge of rider comfort on the Triumphs hard tail frame the Heiwa team constructed an elaborate suspension system to fit beneath the tiny single saddle. The plunger style springs deliver varying amounts of shock absorption via a complex arrangement of pivoting arms and roller bearings!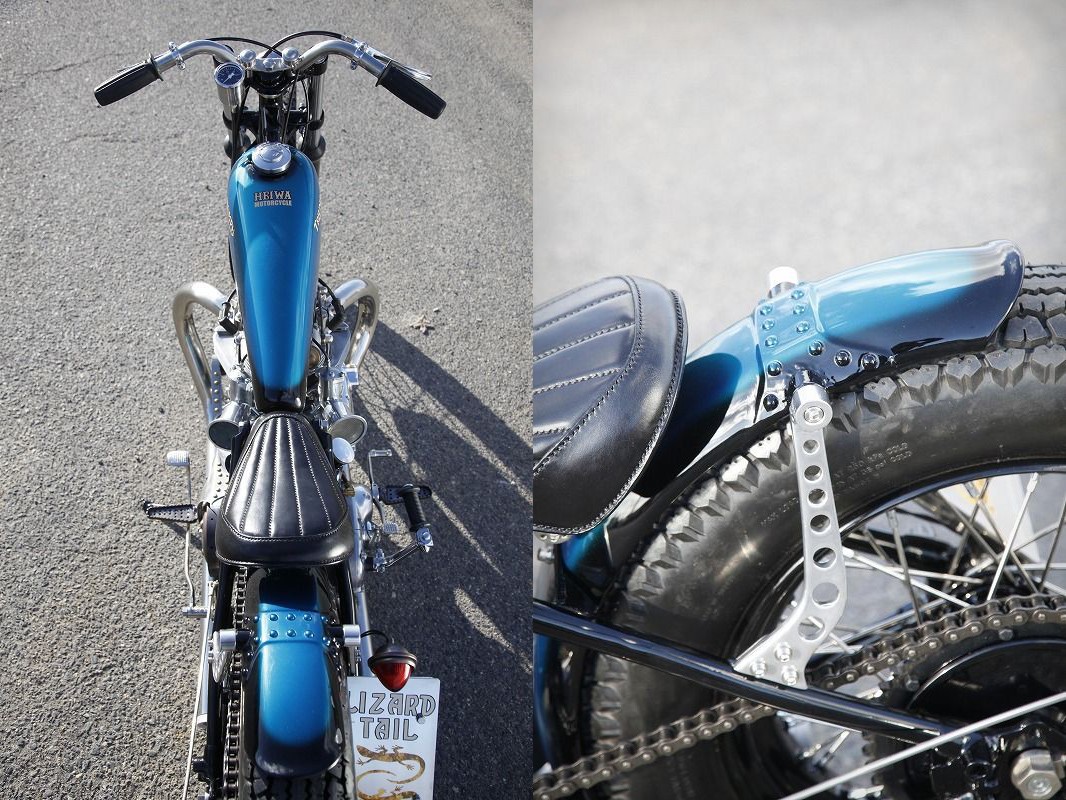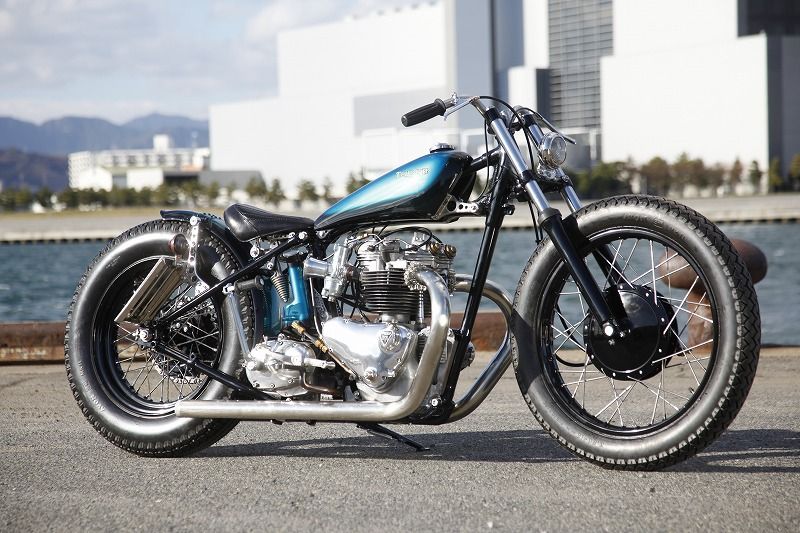 The bikes engine had the cases opened and plenty of time spent working it's tired old internals. Carburation comes via a pair of polished Amal carbs tuned to deliver enough fuel to handle the masses of air entering the engine through the turned aluminium velocity stacks.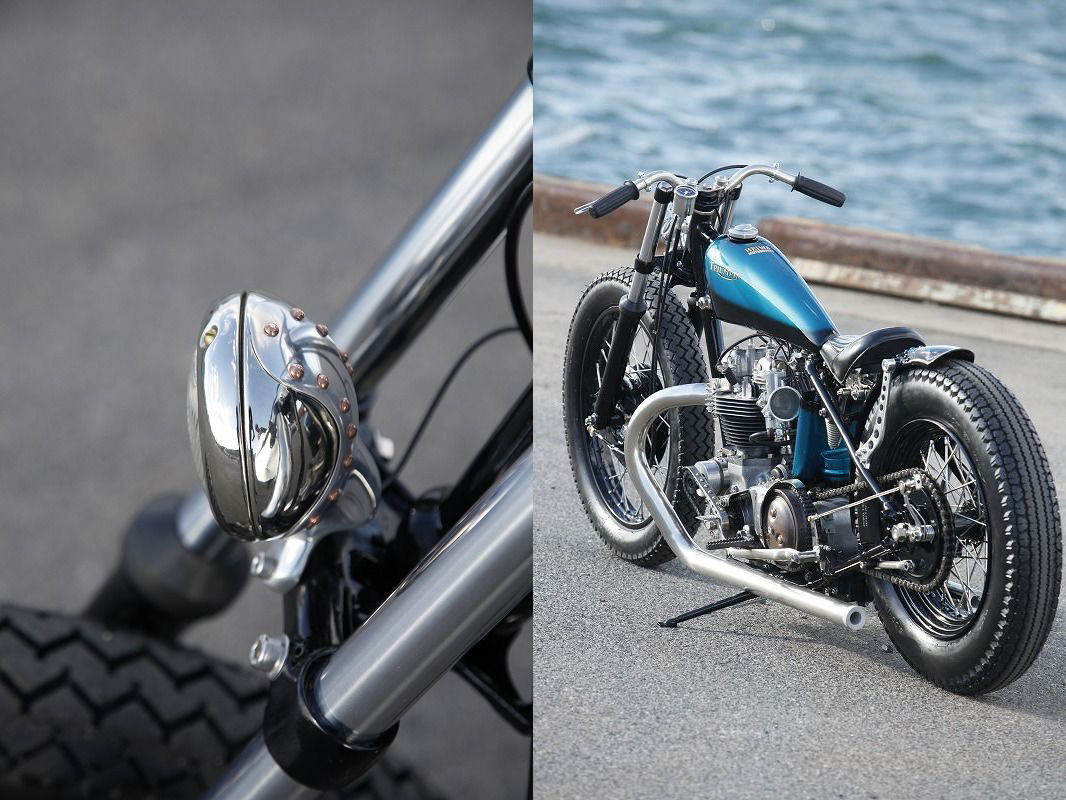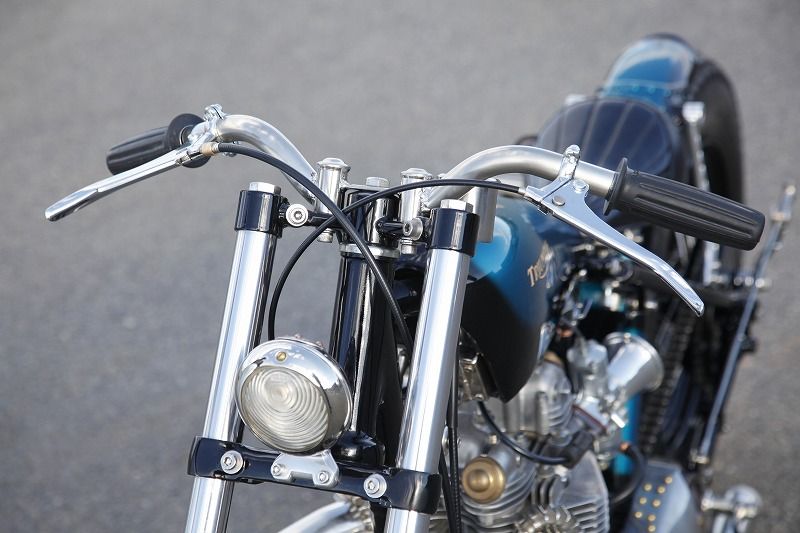 The oil bag, rear fender and struts, exhausts, foot controls and handlebars are all one off parts while other components such as the clutch and sprocket housings and headlight have all receive some custom touches so that everything remains unique. Tasteful additions of copper and brass for fixtures and the rocker caps add to the bikes vintage looks which plays off beautifully against the hot rod style paint scheme.
Well done Heiwa, I salute you…now where's the buy now button?