Mounssif Yettefti resides in the Netherlands capital of Amsterdam. Despite Amsterdam's streets being some of Europe's most colourful, he stands out from the crowds. He is a self-confessed fashion addict whose dapper look has earned him a presenter role on a lifestyle magazine channel. The 31-year old's appearance is best described as flamboyant and at 190cm tall, he's very hard to miss. Mounssif also happens to be a lover of motorcycles so when it came to customising his own it was always going to result in something unique. His build is based on a Suzuki GSX400, but you'd need a keen eye to pick it. Today he shares the story of how this trend kicking Suzuki came to be…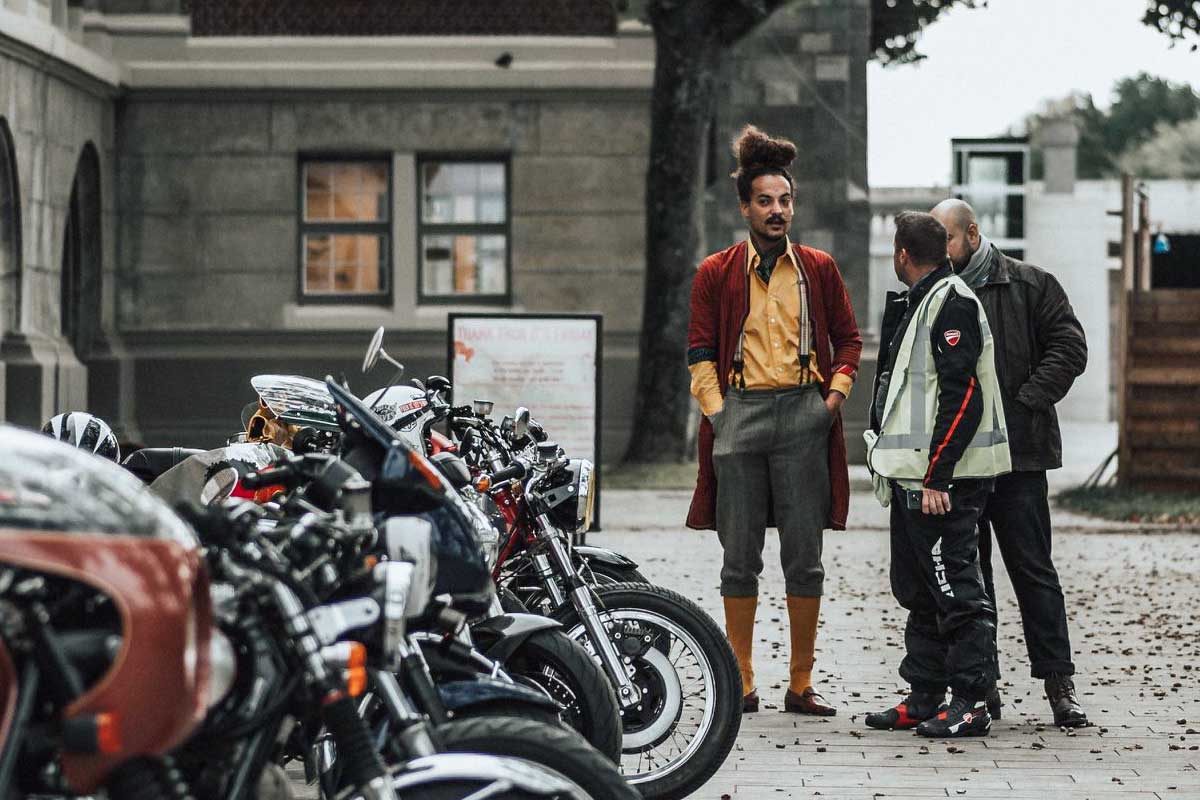 "Fashion is what you buy. Style is what you do with it."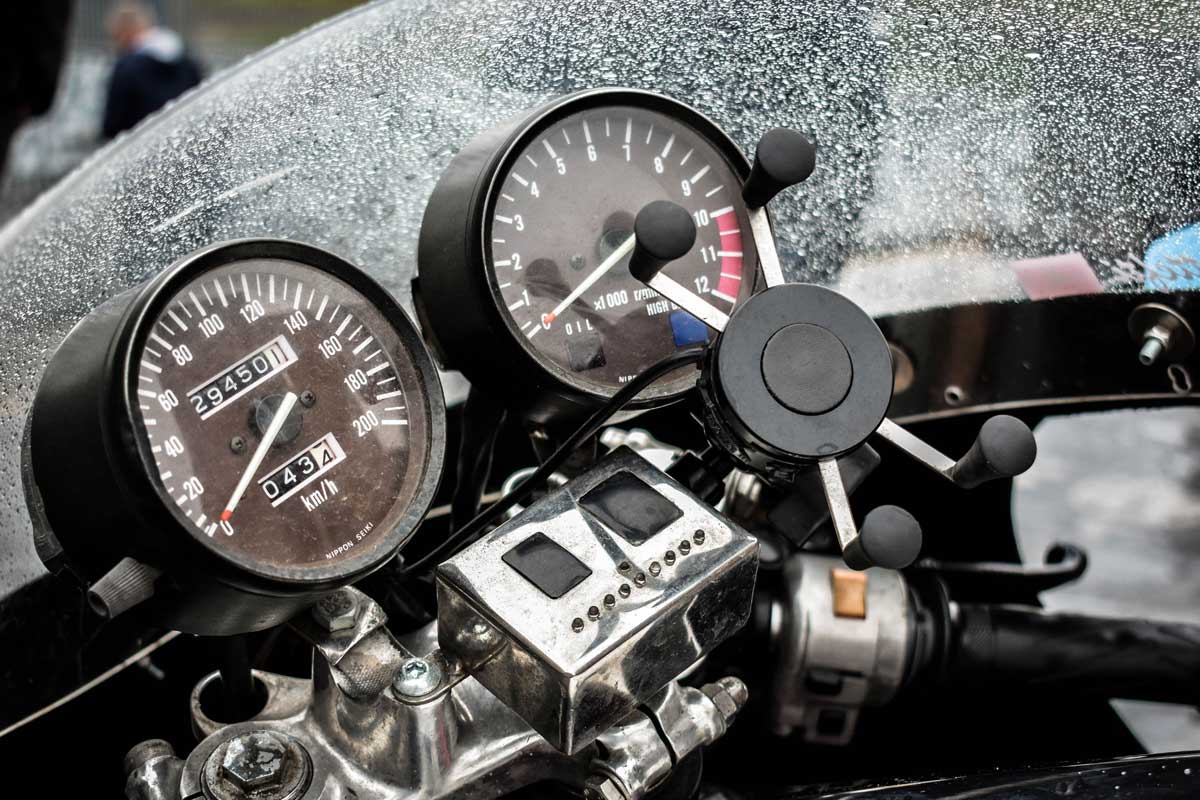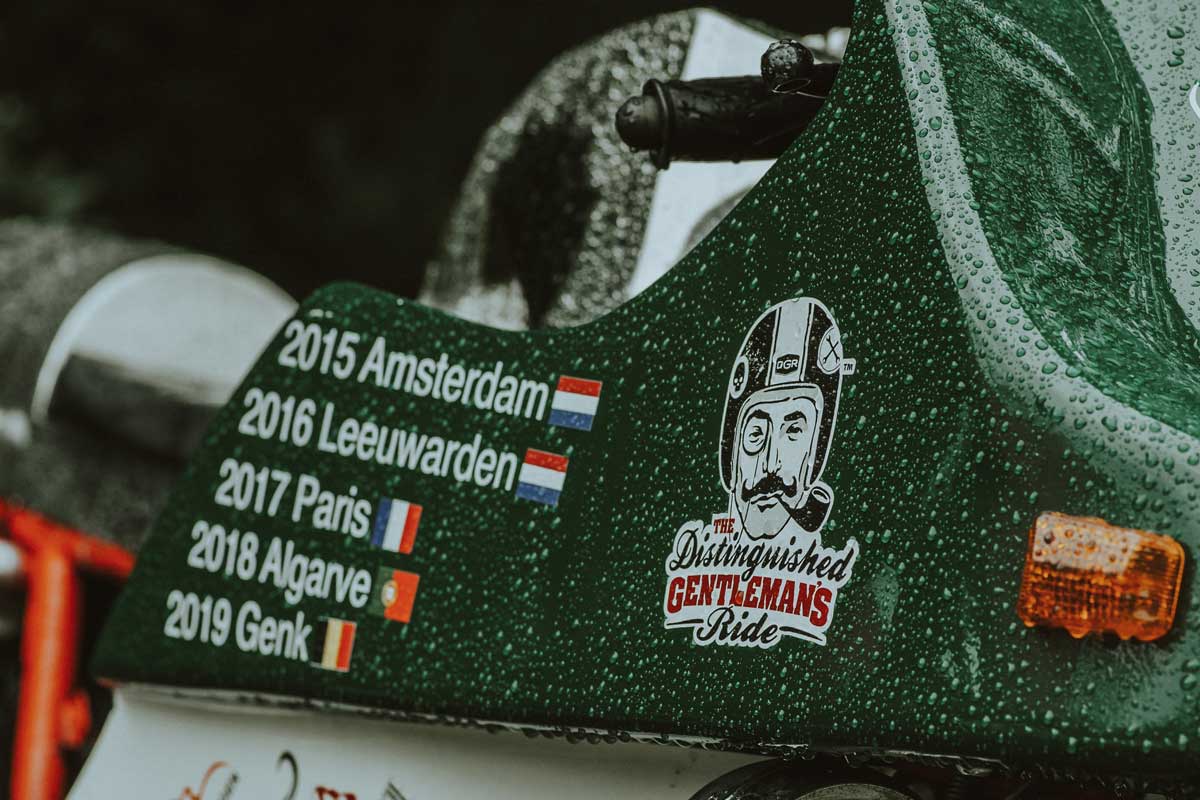 "My ex-father-in-law is a mechanic who loves building and restoring classic bikes," says Mounssif. "I always loved motorcycles, but he got me really hyped about them. I used to drop by his shop every once in a while to help him with his personal projects, which turned out to be a really good way for me to learn. His hobby was to ride classic race demos and 3 hour endurance races on one of his own bikes, a Honda Japauto replica. I helped him build it from the start. He did most of the work, but I helped where I could.  The more I helped him, the more I wanted to build a bike of my own."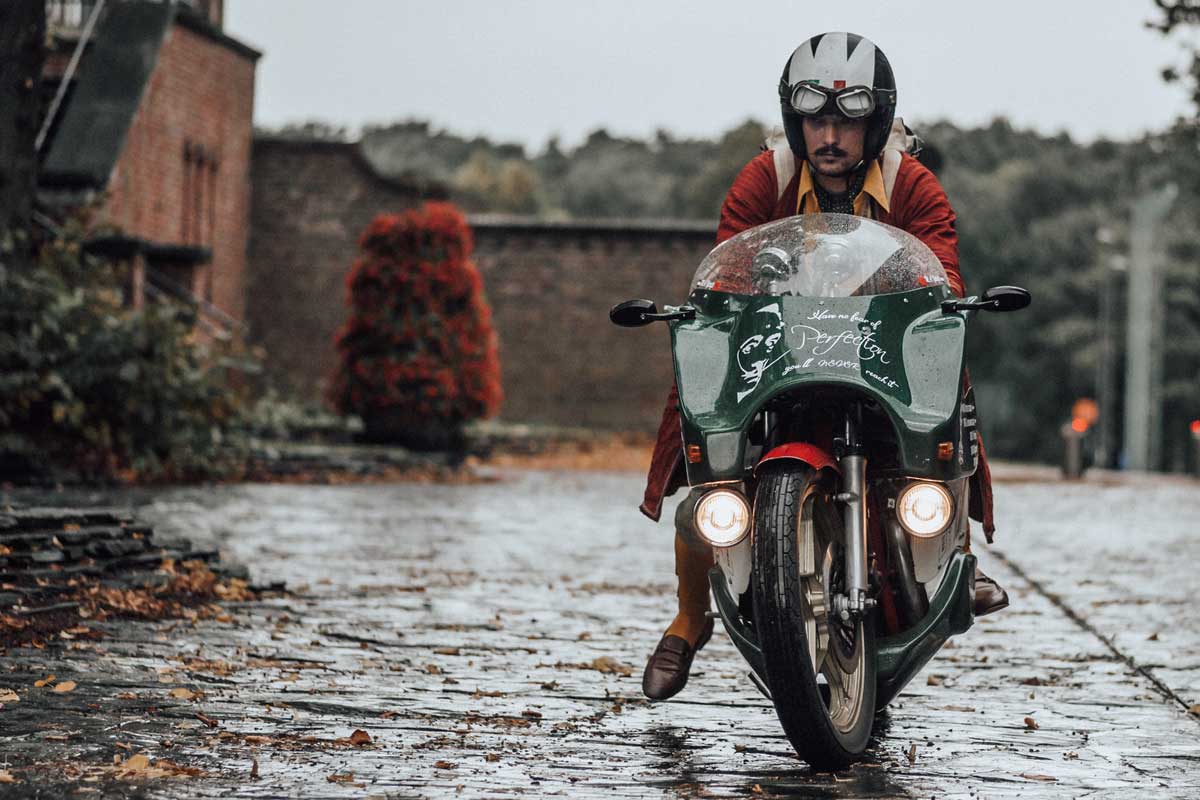 "My current bike started as a Suzuki GSX400 F from 1982. I was scrolling a bit on Facebook when I saw a guy offering a GSX400 with a custom-built gas tank. The only problem was that the engine had seized. I ended up sending him a private message to ask about the bike and the price. Five minutes later I'd purchased it for €350 and he even dropped it off at the repair shop! When it arrived I didn't know the crankshaft was jammed, because the previous owner didn't know why it wasn't running anymore. The quickest way to get the bike running again was to find a replacement engine, so I sourced one for €175 and installed it myself."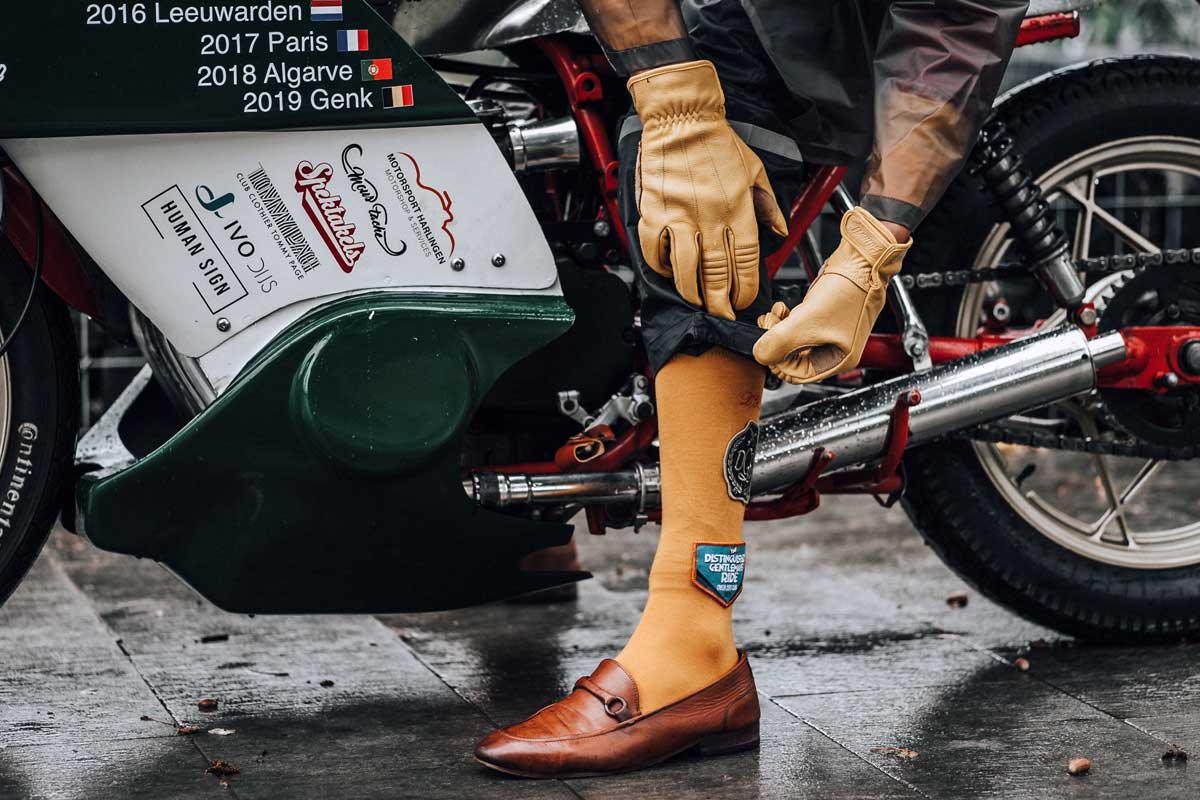 "After riding the Suzuki for about 2 years I was getting bored and wanted to make it something unique. Something that I've never seen on the streets. I wanted to make something you couldn't give a name. Is it a cafe racer? Is it a classic racer? Is it a modern classic? I just wanted to make people's heads turn. Not because of the attention, but because they just can't define it."
"My first idea was to source a Moto Guzzi V8 style fairing, but I couldn't find one which would fit the GSX400. Then we joked about retrofitting a Honda Japauto fairing to it. So I did. I immediately started looking for a company who still had one I could adapt to my bike. Within a couple of days, I hit the jackpot when I discovered a guy who goes by the name "Harrie van der Kruijs". Harrie is an old racer who made and gathered a lot of fairing moulds over the last few decades. Luckily he still owned a mould for a Honda Japauto fairing. 3 weeks and €325 later I owned a fresh Honda Japauto fairing.
Of course, this fairing didn't come with any equipment to fit it to my bike. They didn't exist for the original Honda let alone for a random Suzuki GSX400. So I made my own supports to attach it to the bike. Once the fairing was done, I wasn't happy with the bike's lines. It looked a bit too short, so I decided to stretch the rear swingarm by 12cm to balance things out. The additional length meant I also needed to extend my chain and brake linkages. I couldn't use my current handlebars because of the fairing so I ordered some cheap clip-ons on Ali-express."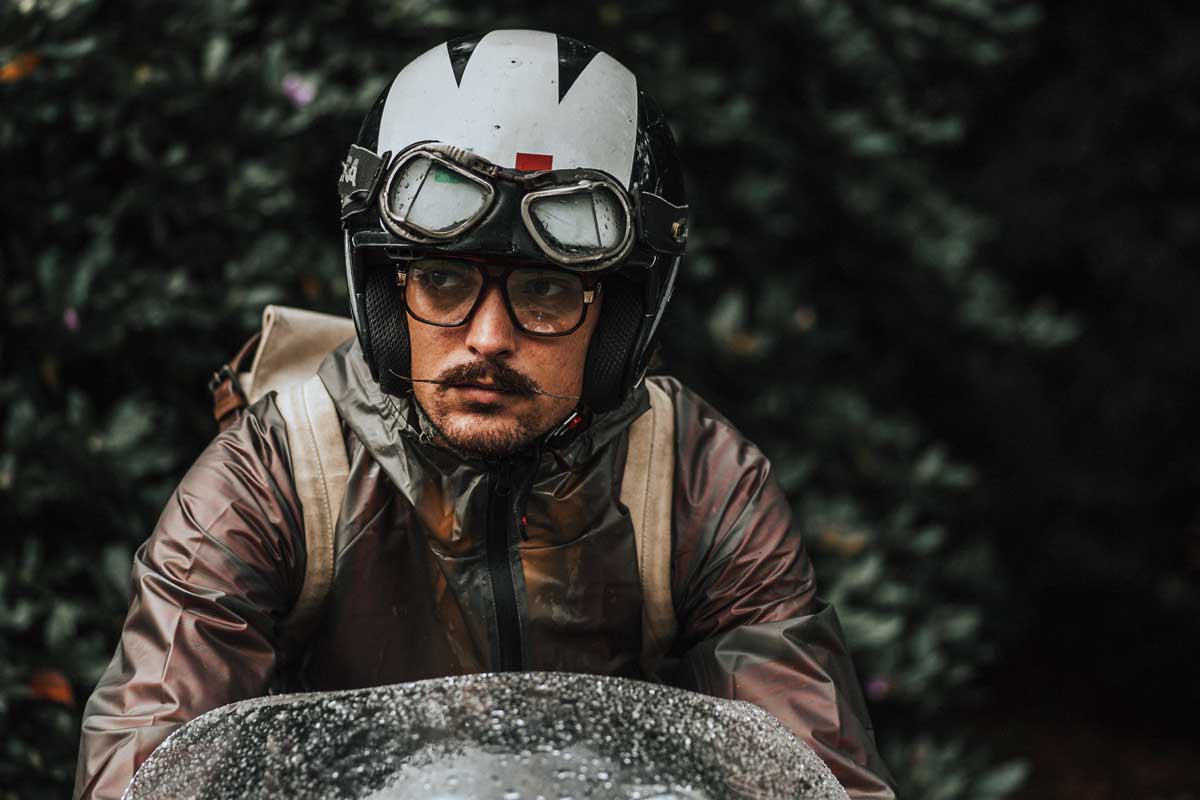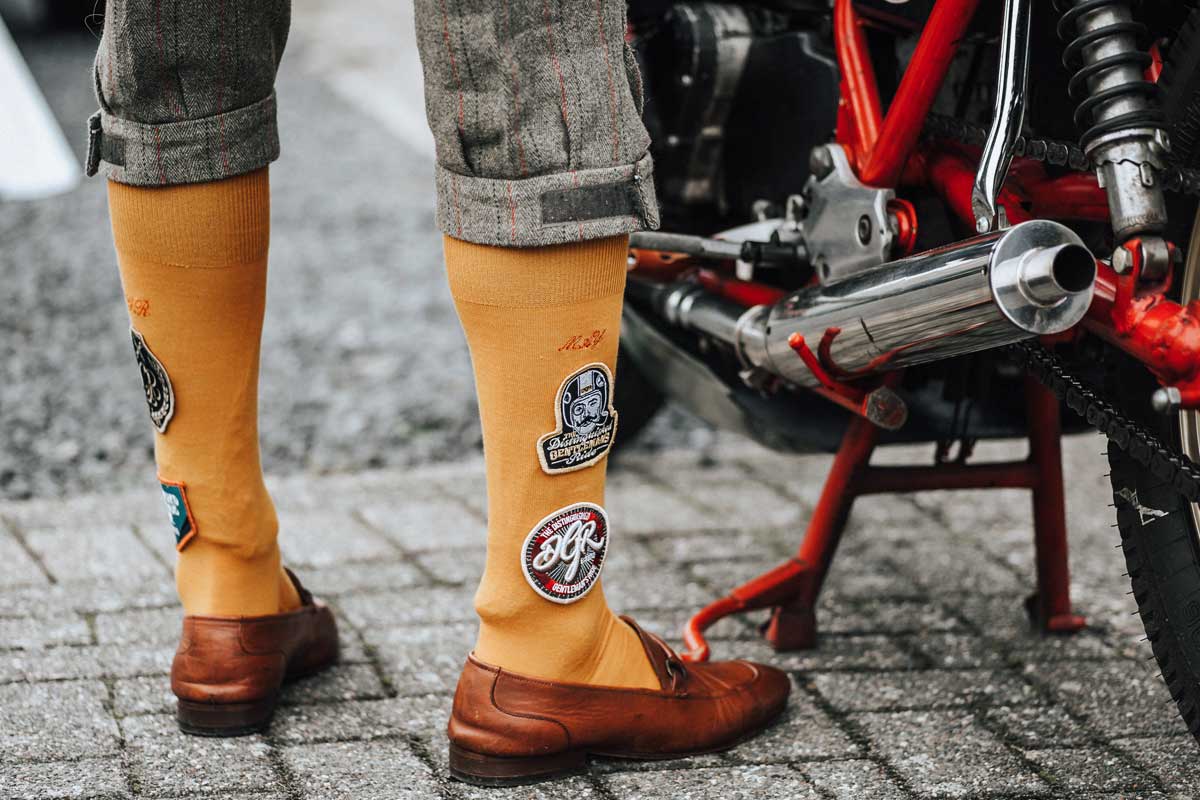 Along with everything Mounssif has already mentioned he also rewired the bike to fit its twin headlights. He modified the fairing to add indicators for street use and relocated the shock mounts. The cockpit was also completely revised and ignition relocated to sit beneath the windscreen. What is perhaps the most impressive part of this build though is how much it cost. For everything, including the original cost of the bike and replacement engine Mounssif spent less than €1100 ($1220 USD). So along with riding one of the most unique Suzuki GSX400s in the world, he also has plenty of gas money left to go out an enjoy it!
Photography by Moreno Sudaro and Franssen F.