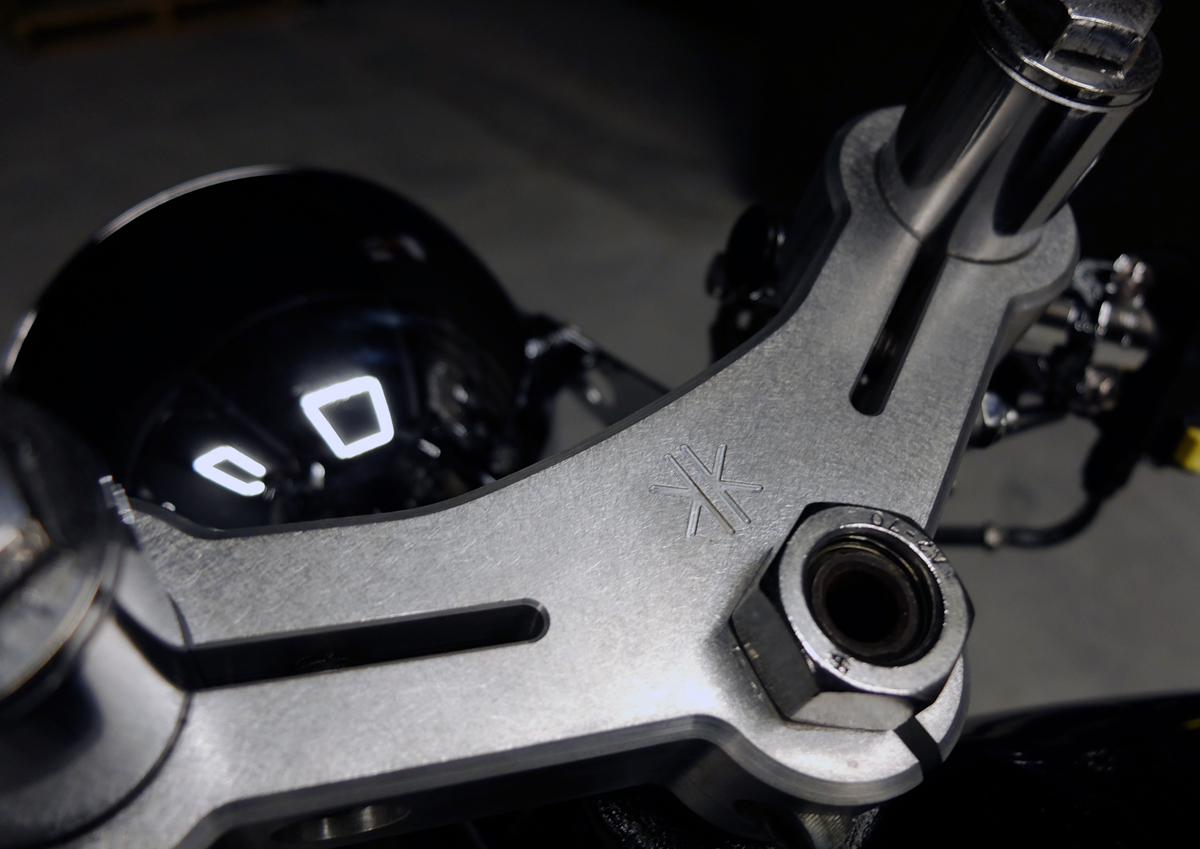 "Azahar, who works as a senior Architect in Kuala Lumpur, is the creative and design man for Kerkus." explains Azree Zo. "I work in automotive sales and I bring my technical skills and knowledge to the business." Combining their skills the pair have built an impressive lineup of custom motorcycles together and this cafe racer style '84 Suzuki GS550e inline 4 is their latest project.
Built for their good friend Raveen, a self confessed lover of speed and classic style, the Suzuki was an ex-police bike from the the eighties. Built over 12 month period that included making it through 2 workshop burglaries and a relocation, the Suzuki was built to be a "period correct" representation of cafe racer styling.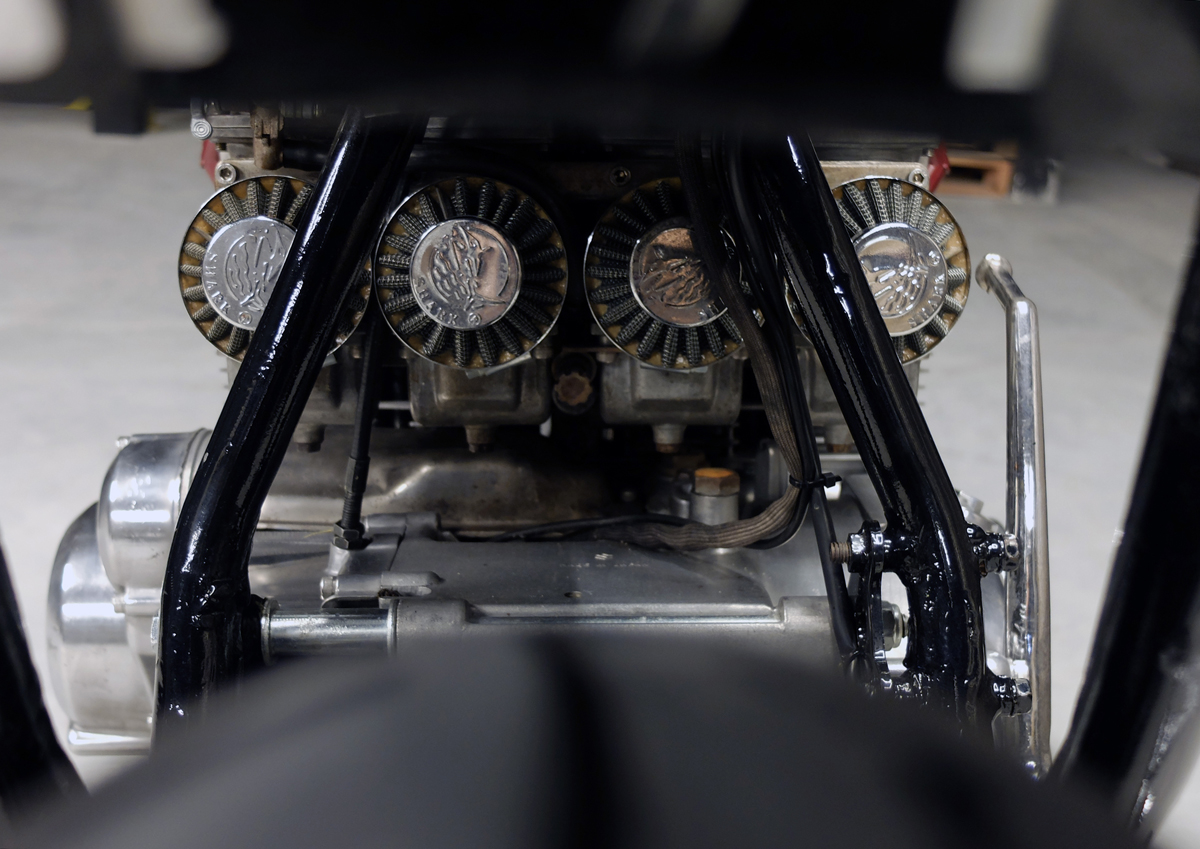 For those of you who follow the cafe racer scene closely, you may recognize similarities between this bike and the work of Dustin Kott of Kott Motorcycles. Dustin's builds have been a big influence on the Kerkus boys since they began and their Suzuki is a nod to Dustin's 'Green & Brass' Honda CB550 from a couple of years back.
The build of the Suzuki began with the customary clean-up of the frame, removing unnecessary tabs and checking it for weaknesses. Modifications were then made in the rear end to accommodate a new tail and specially made box for the battery before a respray in gloss black.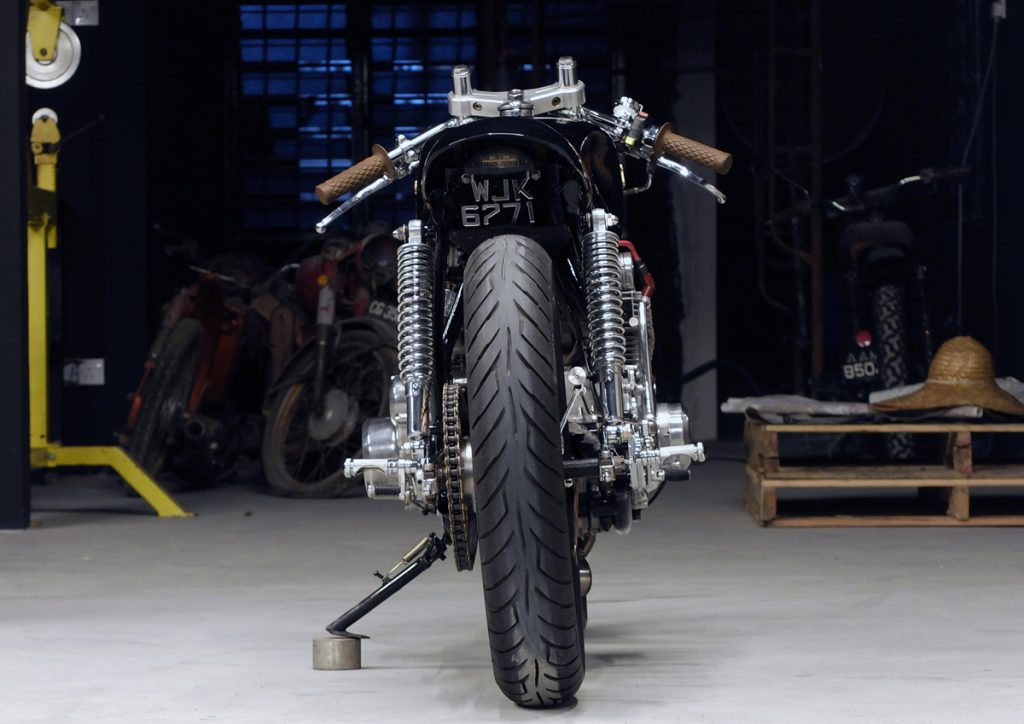 The rear cowl was done by shaping a wire former using steel rod. Once the desired shape was achieved 1.2mm steel sheet was rolled to match former. The fuel tank is the standard Suzuki GS550 unit, but Kerkus have added knee indentations on both sides for classic racer styling. Spoked rims replace the bikes cast wheels, powder coated in black, laced with chrome spokes and wrapped in Avon rubber. Atop the forks is a custom-made billet triple tree that sports the Kerkus emblem for a "cleaner looking cockpit".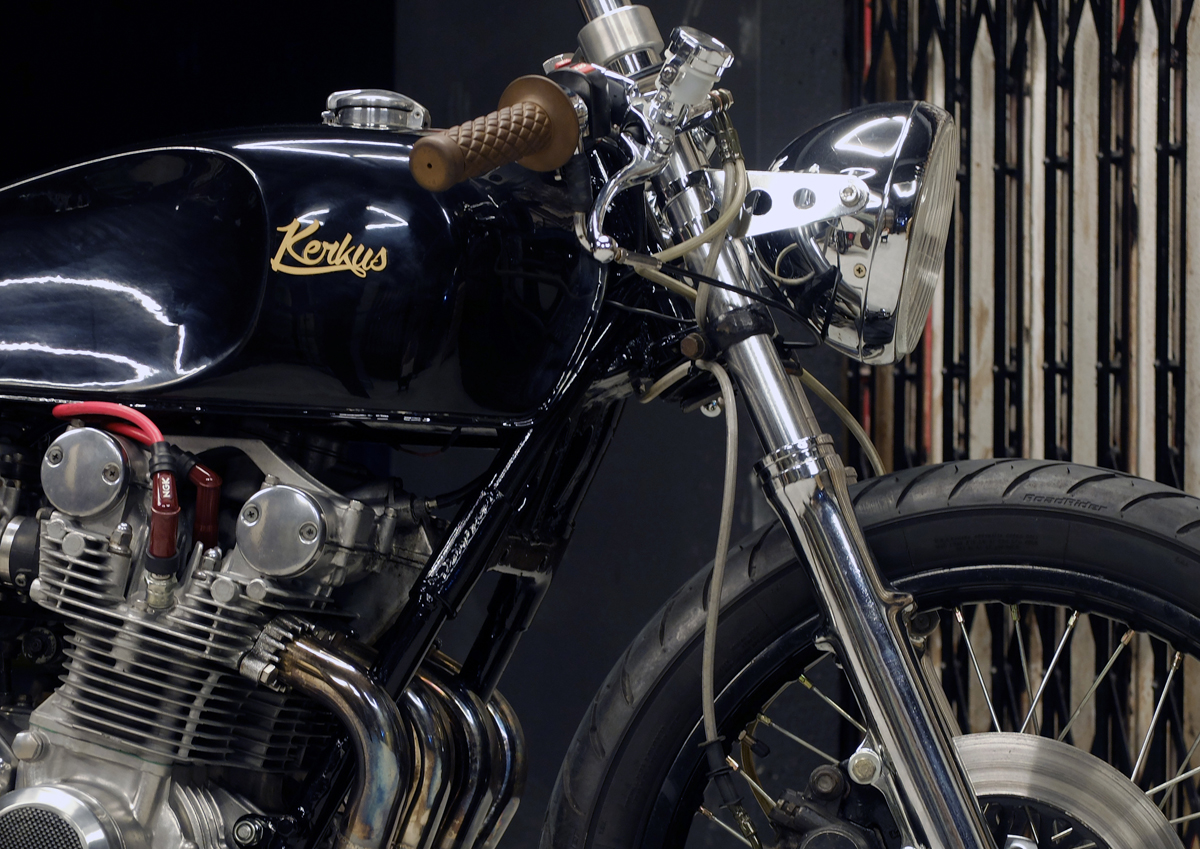 To set up the correct riding position clip-on bars and custom made rearsets have replaced the bikes original controls. For the exhaust, the boys once again took inspiration from Dustin's CB550 and created their own version of his 4-into-1 system for the Suzuki. Mansur Exhaust bent and welded the system together to their spec and the result is a system that, not surprisingly, is "louder than stock". The engine was given an overhaul and tune to suit the pod filters and new pipes by Kerkus friends by Ali and Ahseng and a Dynatek ignition system installed by A&A cycles. Finally with the bike together the new paint was laid by Bigcat Motorart in KL and the seat upholstered in tan leather.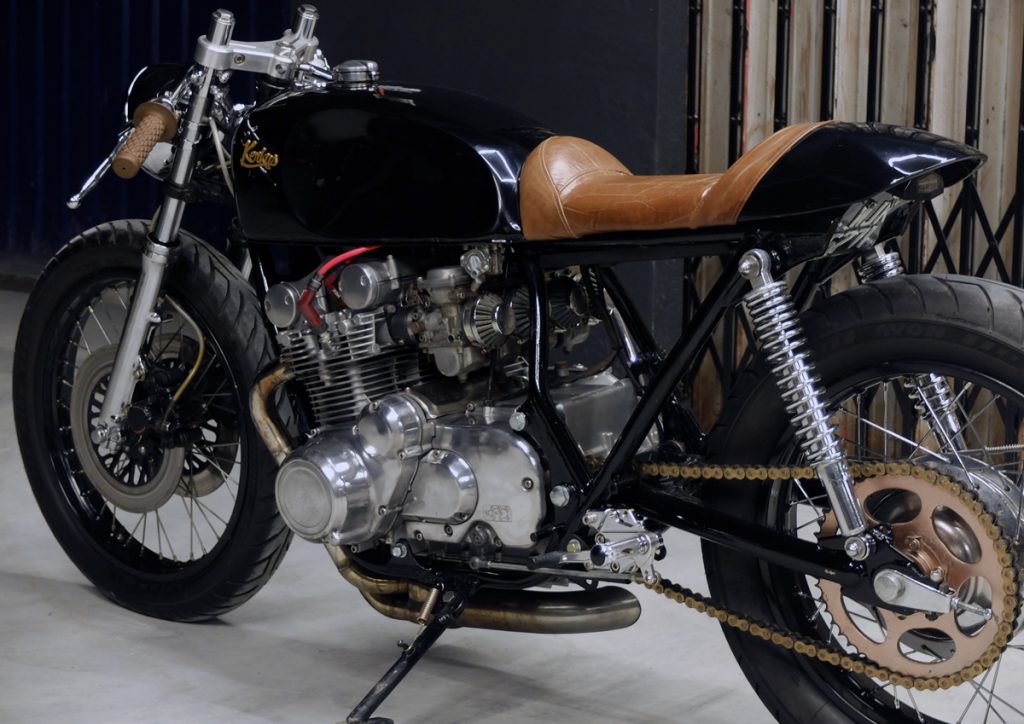 When was the last time you talked to the guy next door? In Kuala Lumpur neighbors Azahar and Azree Zo discovered one another's passion for cafe racers during a friendly neighborly chat. That discovery quickly developed into a strong friendship, which lead to the formation of their own custom motorcycle brand in 2012. Four years on their backyard hobby has grown to become a working business located in Kampung Baru, Kuala Lumpur that goes by the name of Kerkus Cycles.