"I'm a 23-year-old product developer living in Auckland, New Zealand. I decided a year ago that I wanted to build a custom motorcycle so I bought this GSX400. I had to have a friend ride it home for me because at that stage I didn't even have my bike licence and had never even ridden one! Soon afterwards I got my licence and learnt to ride the bike, then I started tinkering while trying to figure out what I wanted to do with it."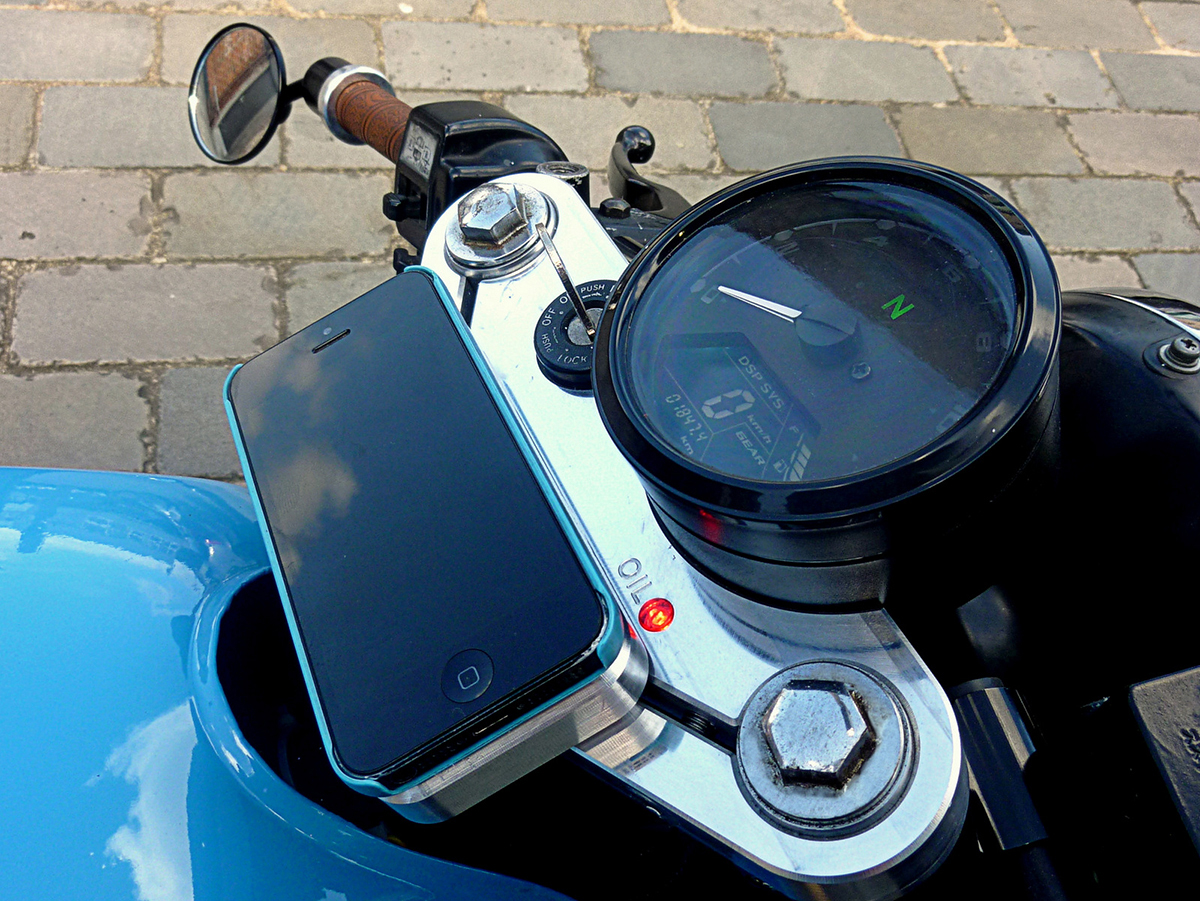 Back when Max was only 15 years old he was already messing with automobiles. His first project, a 1936 Austin Seven Special, was a chassis-up build that was 6 years in the making. "The Austin was painted sky-blue and has a classic 30s race car 'boat-tail'. I loved that car and wanted to mimic those features on the GSX, so I sat down one evening with a workmate to sketch out a few ideas." A few pages of their sketchpad later they had a concept that incorporated his Austin's tail end design, wore a single-seat, had CNC machined and polished aluminium parts and a stripped back aesthetic.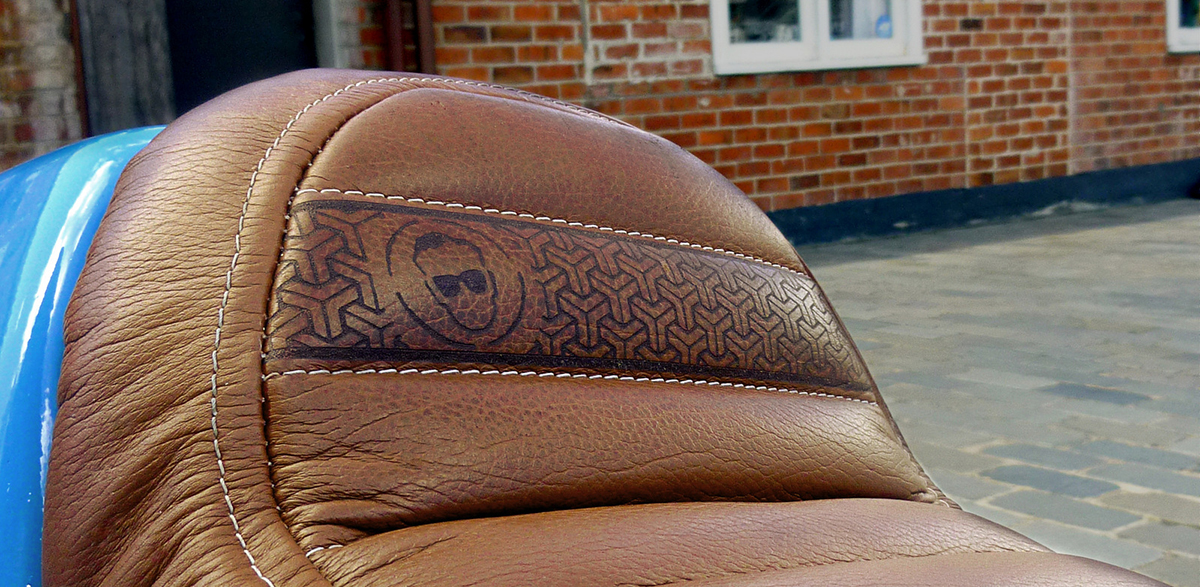 The triple clamp is a custom CNC piece. The velocity stacks are custom, as are the headlight brackets, bar wrap clamps, and many other hidden items. The leather work was done by me and laser engraved and the Suzuki decals were designed by me also.
"I made the aluminium parts using a CNC machine after-hours at work and I designed the aluminium seat tray and tail pod in CAD before I hand built them." Along with utilising the high end manufacturing tools at his disposal Max taught himself how to lay fibreglass and even had a go at upholstering. "The leather began its life as an office chair which I scavenged from hard rubbish. I stitched up the seat myself and used the leftover leather to wrap the handlebars and make a simple mud flap." Max then set about adding graphic elements to personalise the bike further using laser engraving. "I applied a geometric motif throughout the bike along with my logo, the safety glasses face you find on workshop signs, my friends tell me I look just like it!)."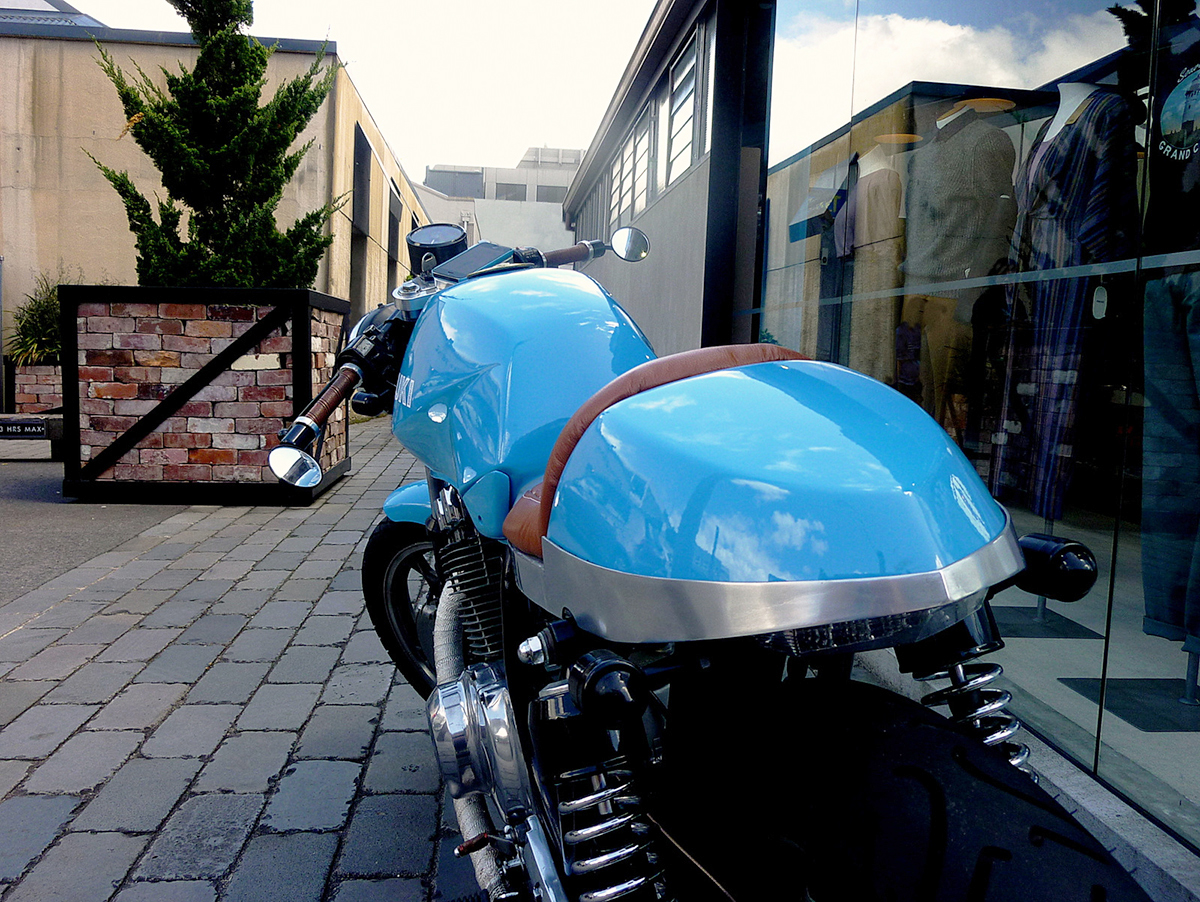 To minimise time off the road Max completed as much work as he could prior to cutting the bikes subframe. To help with the process he even bought a 3d scanner which he used to scan the bike, allowing him to model the new parts onto the bike in 3D using CAD. "Eventually I got to the point of cutting the frame and was able to bolt all of my fabricated bits on. Once I was happy with the fit they were painted and all the final touches were done. In one month it was done and I got straight back on the road."
It's not often I see a first time build with this much fabrication work on it and it's left me eager to see what Max has in store for us next.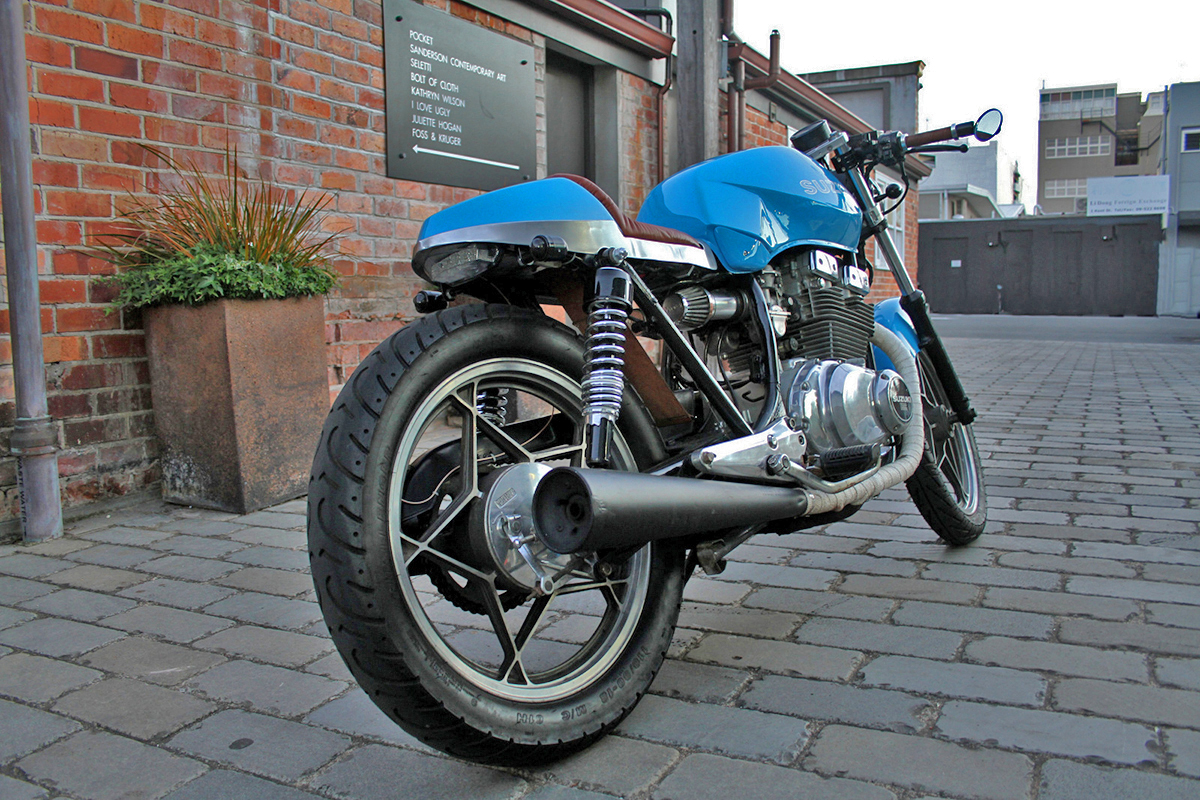 One of my favourite things about the popularity of motorcycle customisation is seeing how different people apply their career skills to their bikes. In Auckland, New Zealand, 23-year-old Max Betteridge used his knowledge of product design to transform his stock
Suzuki
GSX400 into a modest backyard Cafe Racer build. It may not be as wild as a Walt Seigel Ducati or as polished as a Hazan Works Harley, but thanks to a few unique finishing touches his first build became something really special.