"I have to say that I am simply an enthusiast of bikes and specifically Italian bikes and especially Aprilia. I am not a professional."
This was how my email conversation with Gwenael Barthélémy kicked off. It was a humble introduction and one that could leave you thinking that this Swiss-born Aprilia enthusiast is little more than a tinkerer. However, once all the photos of Gwenael's custom Aprilia Tuono had downloaded it was clear that was definitely not the case.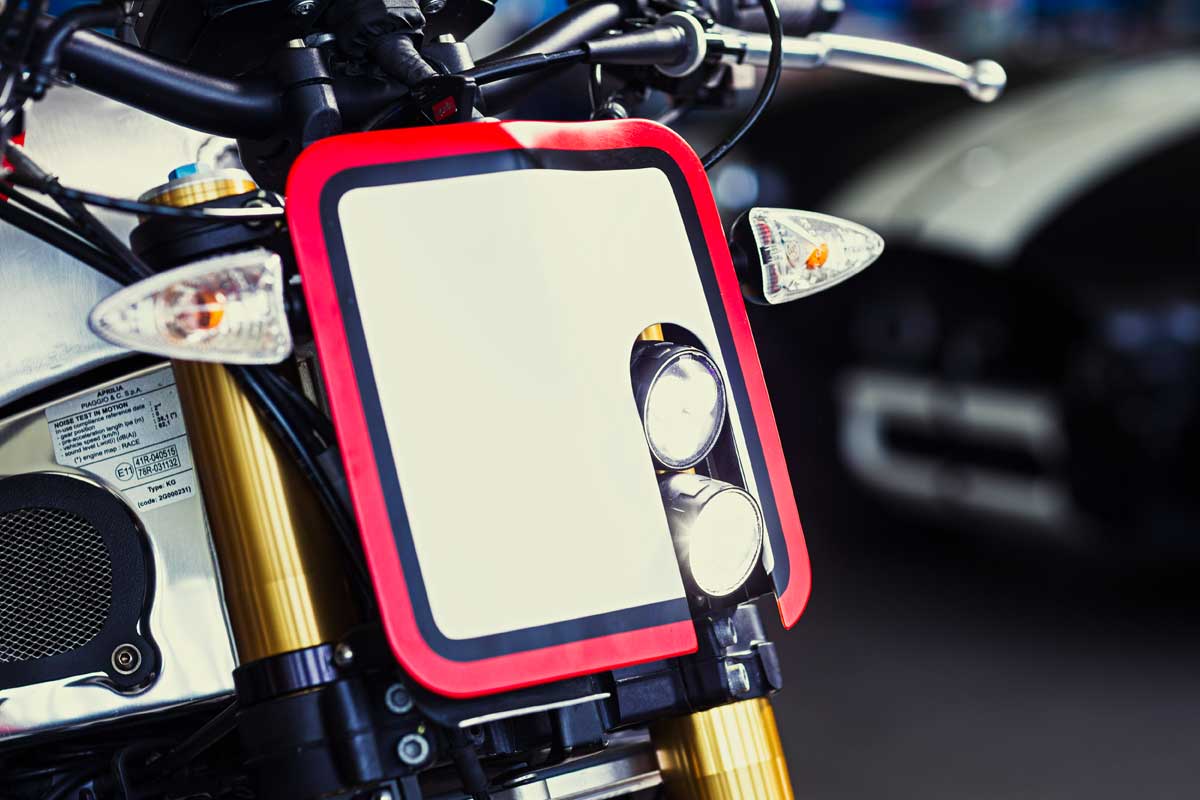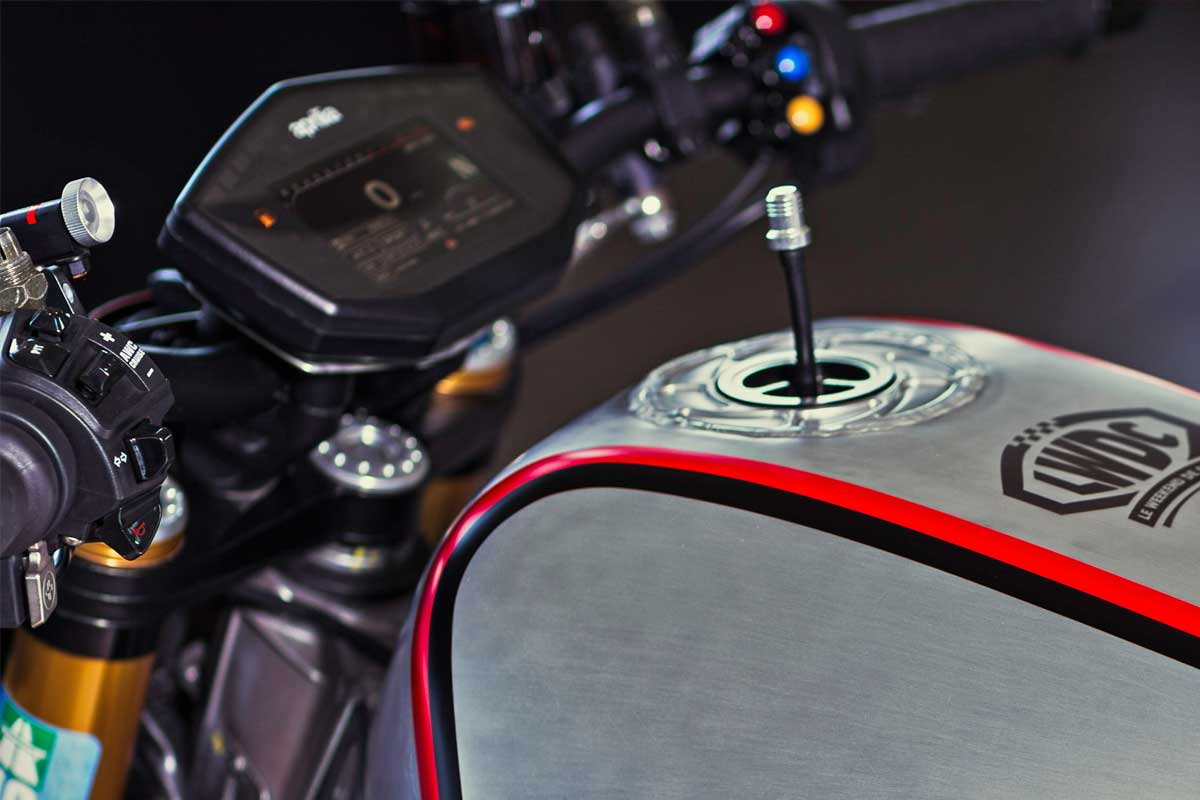 Gwenael's journey into customisation came about as a way of expressing himself. Thanks to a friend who worked selling Aprilias he had a trusted source for secondhand examples so they became the basis for all of his builds. Prior to this, he converted his race ridden Aprilia Tuono V4 into a street going cafe racer so, with the aim of getting back out on the track, he decided to undertake another Tuono project. He didn't want any old stripped-back naked racer though. Gwenael had his heart set on building something that would stand out on the track and he found inspiration in the work a few very talented custom builders; namely Roland Sands, Bottpower and Earles Motors.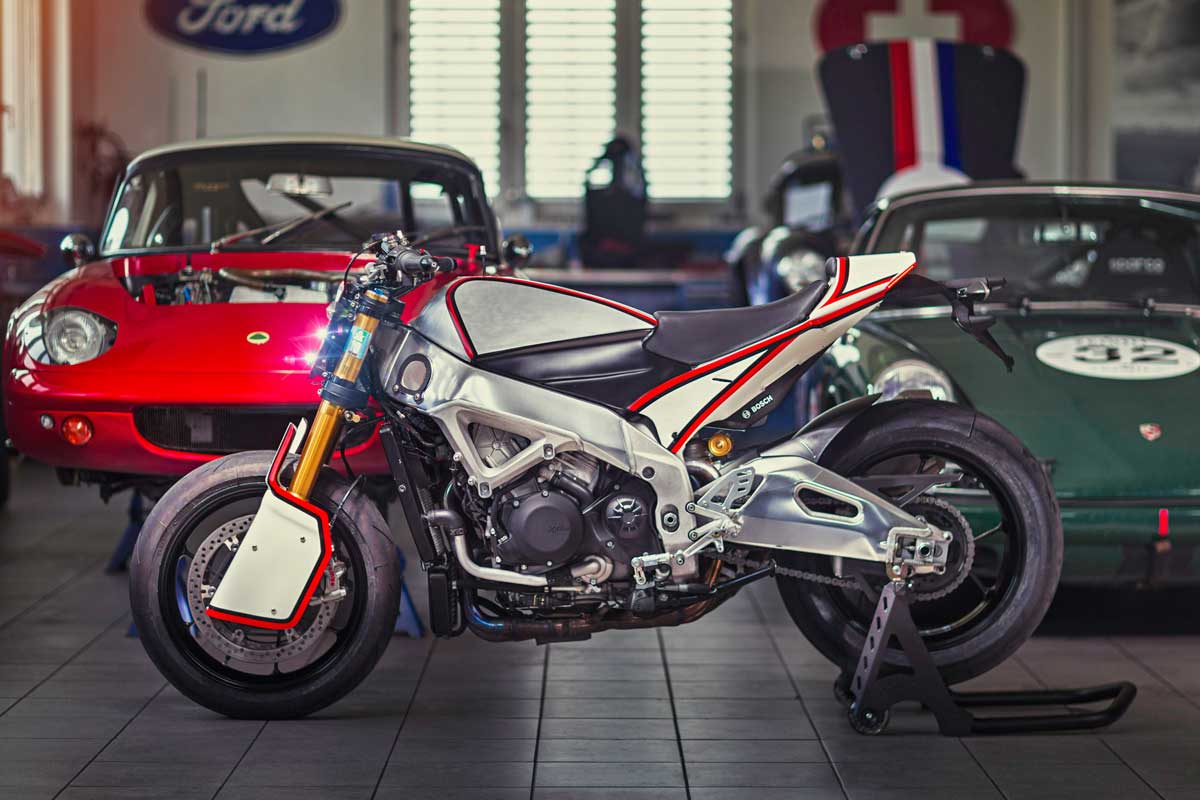 The bikes in question were Roland Sands Project 156 Victory powered Pikes Peak race bike, the Bott XR1 Buell and Earle Motors Il Mostro Ducati Monster. On paper, the 3 bikes don't share a lot in common, but in the flesh the similarities are undeniable. When it came to aesthetics the trio were clearly influenced by street tracker styling so Gwenael plotted a course that would see his build head in a similar direction. The donor for the project was a secondhand 2017 Tuono V4 1100 and the build began with a specially built fuel cell.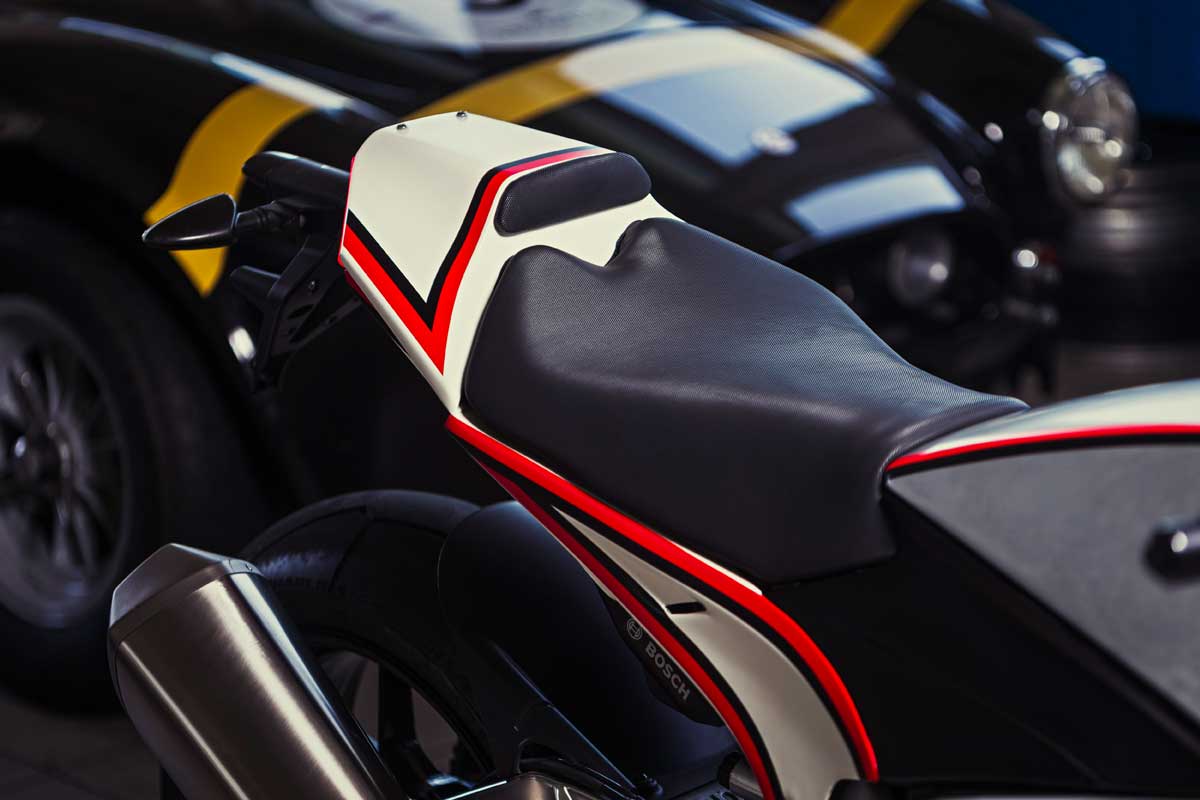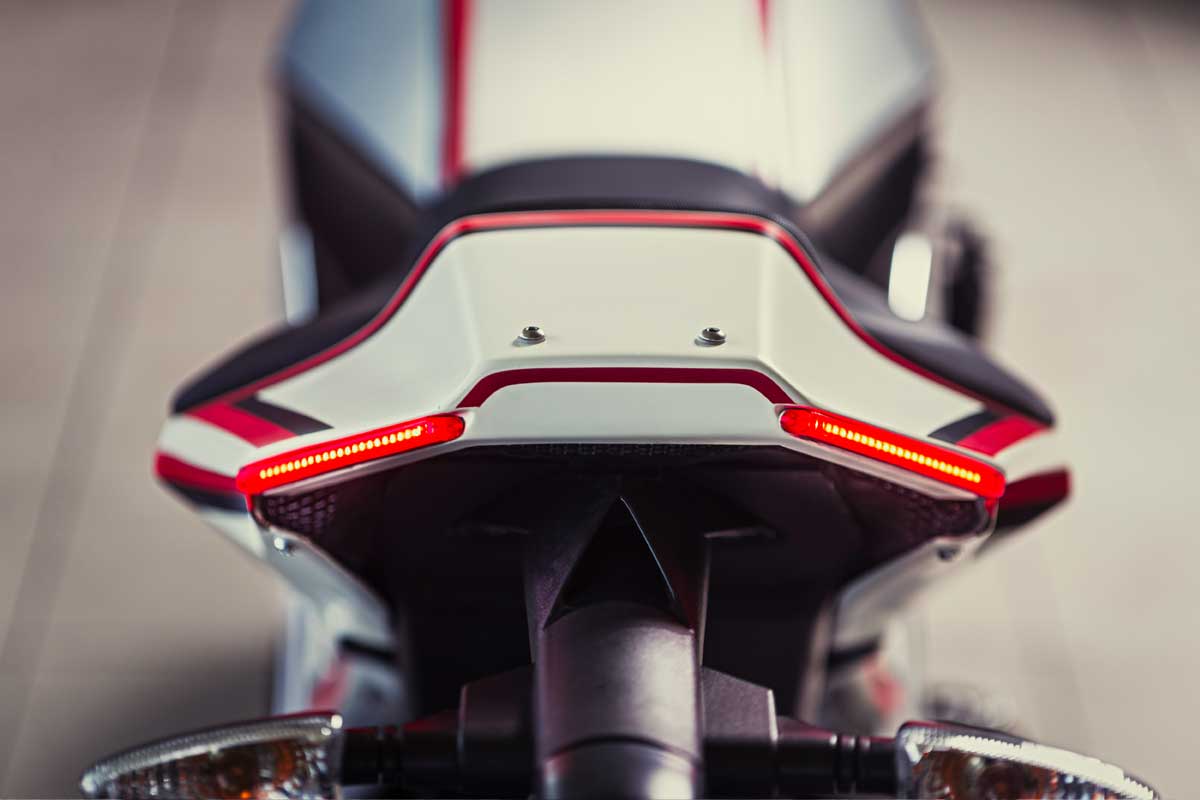 "I went to see 'Burgol Racing' who specialise in vintage car racing," says Gwenael. "They built me a custom tank using a Tamburini endurance tank so the base was the right fit. It took 2 weeks to complete and we ended up with the shape we wanted." Similar to the look of tanks seen on Harley Flat Trackers it holds a decent 13.5 litres. Next, he headed to bodywork pros Biman who had helped develop a plug and play tail section for his Tuono cafe racer. "We tried to do something shorter than the original version that was flat track-inspired. We took a similar approach to the front as well." With those components complete Gwenael hit the track.
In between racing, Gwenael continued developing alternate bodywork for his "Pikes Peak" Aprilia Tuono. Some parts were made from scratch while others were purchased online and modified to suit. The result is a series of quick-change components that can be installed or removed for riding on the street or the track. These include 3 different tail sections, different seat options and a selection of front end components. As with the first iteration of the bike he worked with other suppliers to realise his ideas. Local workshop Swiss Motorcycle Classic built the alloy front number plate, radiator reservoir, front fenders and the air vent system for the fuel tank. Profil Motos rewired the bike, fit air intake filters to the frame and relocated the dash. To finish things off he worked with Paul Design to apply the bike's flat-track racing inspired paint scheme.
Whether it's out on the street or blasting around a race track you can be certain that this custom Tuono will be turning heads on every corner.
Photography by Jean-François Muguet