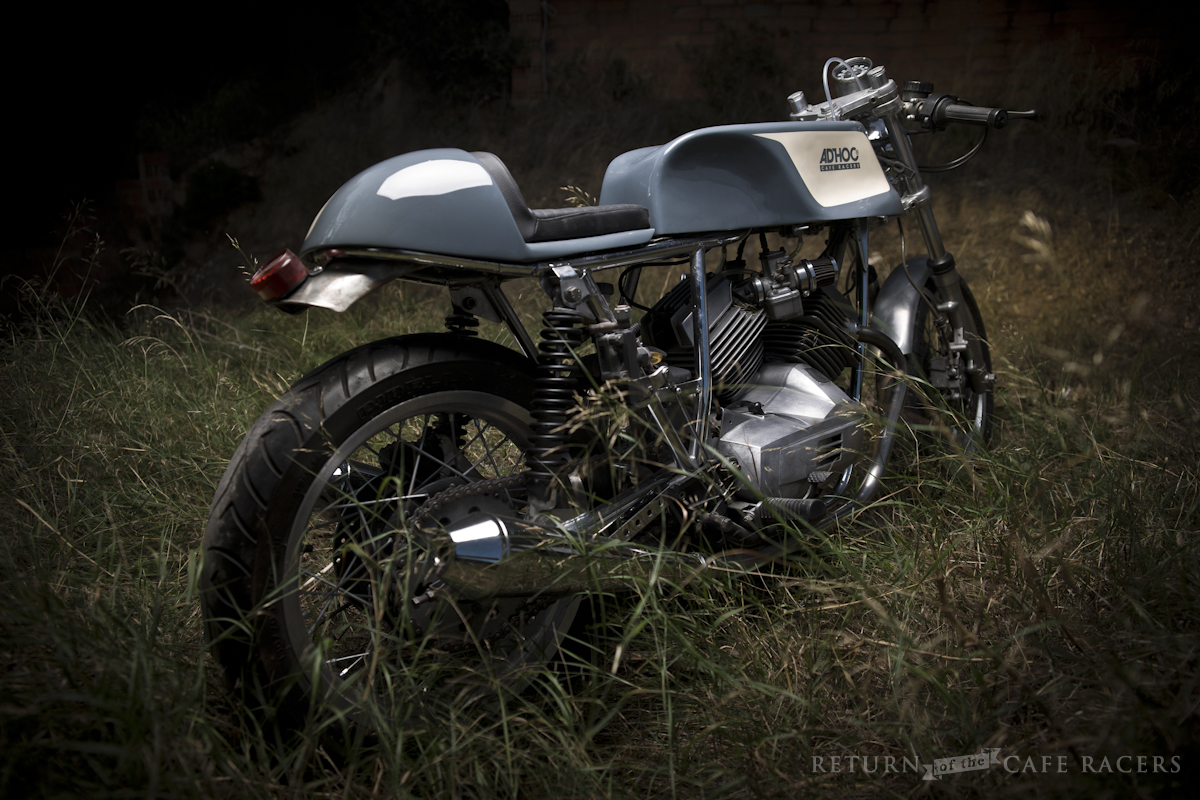 "I started building Cafe Racers for fun a couple of years ago, but in the last 12 months I got really serious."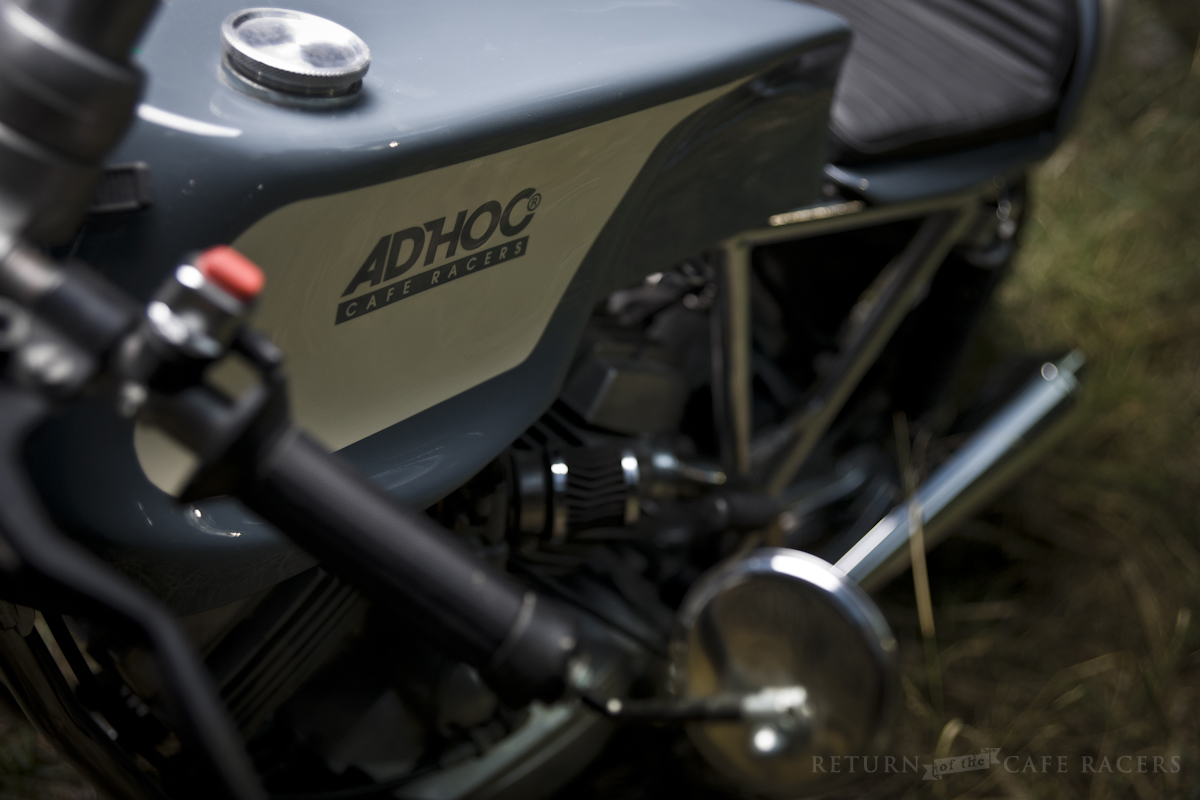 Starting out with a Moto Morini K2 in "horrible" condition David aimed to build a bike that celebrated the lines of the Italian classic. To do this he started by tearing the bike down and dispensing with all but the K2's 350cc engine and the frame. From this starting point David adopted his "ad hoc" approach to bike building.  A solution designed to solve a specific problem, the ethos of his workshop.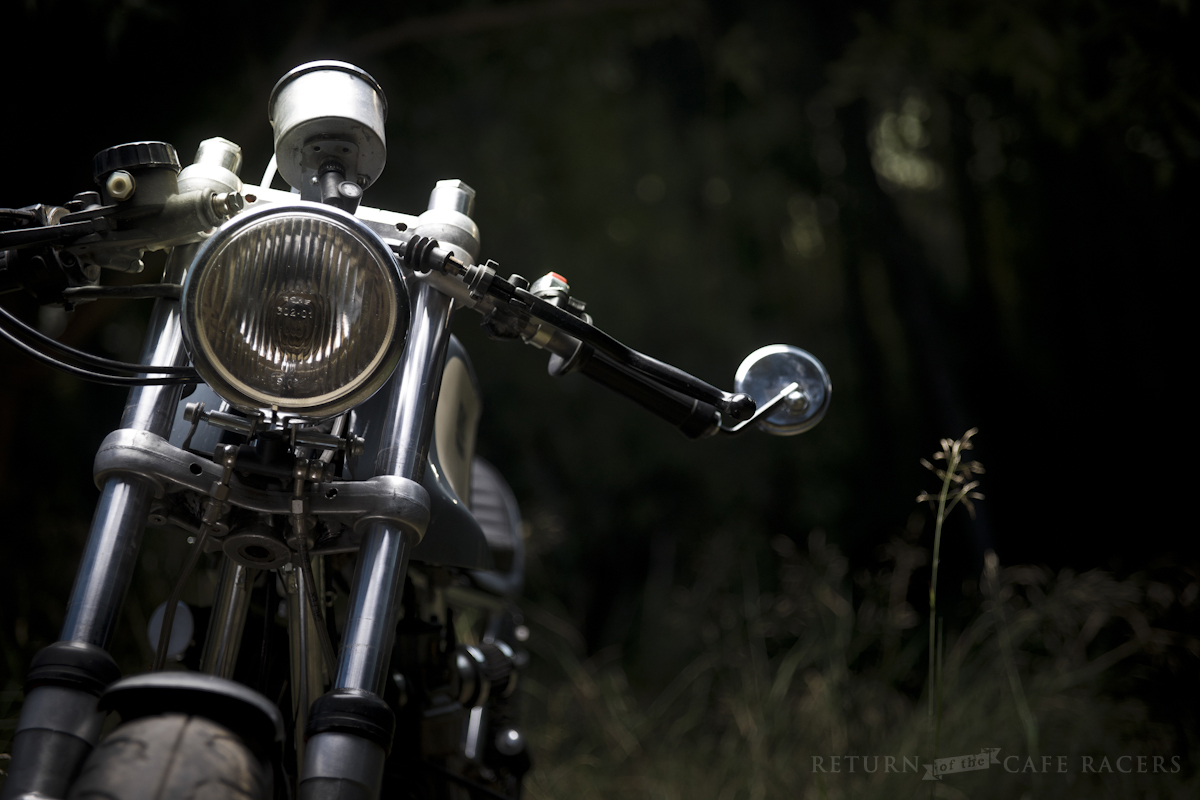 The frame was stripped bare and detagged. Its subframe shortened to tighten the bikes stance and smoothed out to hide the factory welds. Then rather than apply a fresh coat of paint the entire frame was chrome plated, creating a striking border around the freshly polished and painted motor.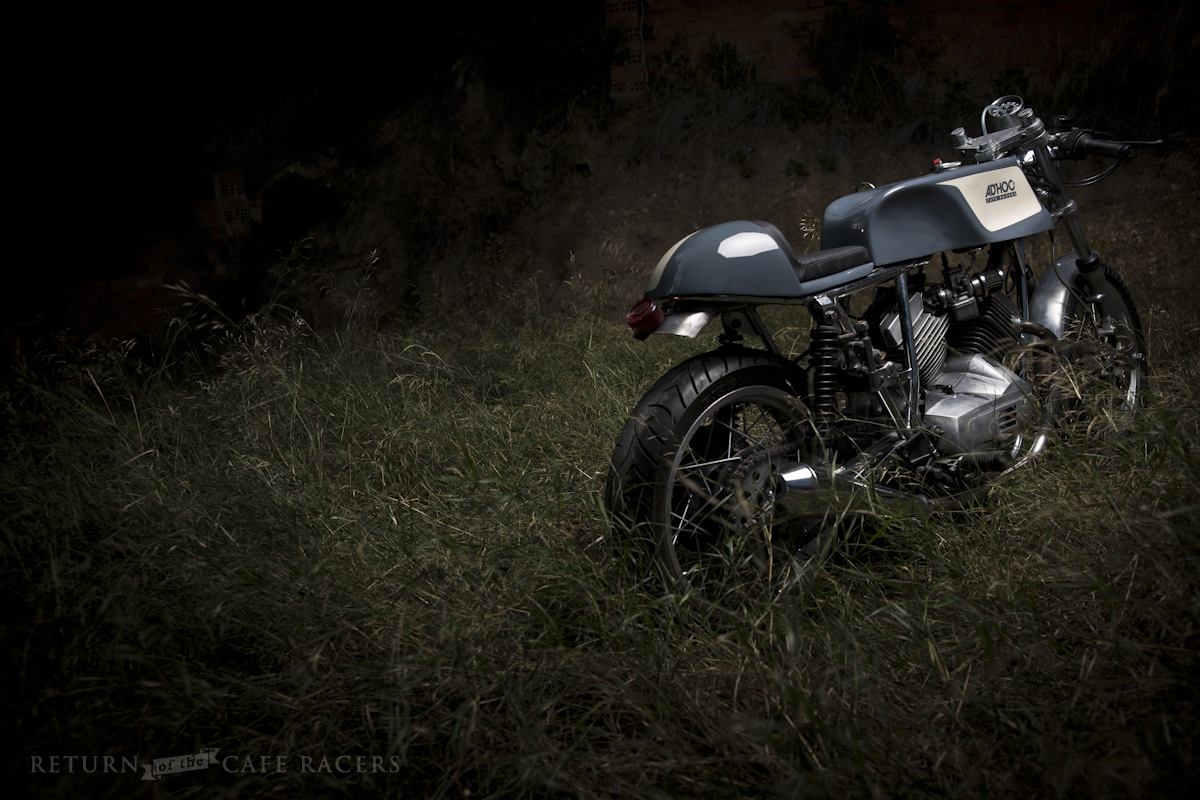 To improve the Morini's braking a Honda hub boasting twin discs sits upfront, while at the rear you'll find a Morini Coguaro desert bike hub and disc brake. The trimmed and polished fenders are from an Austrian made Puch and another Honda donated its headlight. Sitting above the Honda bucket you won't find a speedo. Instead a solitary tacho hints that the intention for this bike is to go fast, not watch the speed limit.
To keep the profile short a stubby set of megaphone exhausts sit on either side of the bike, slightly elevated to match the curves of the frame. The electrical system has been simplified to kick only so David utilises the space for storing his gloves!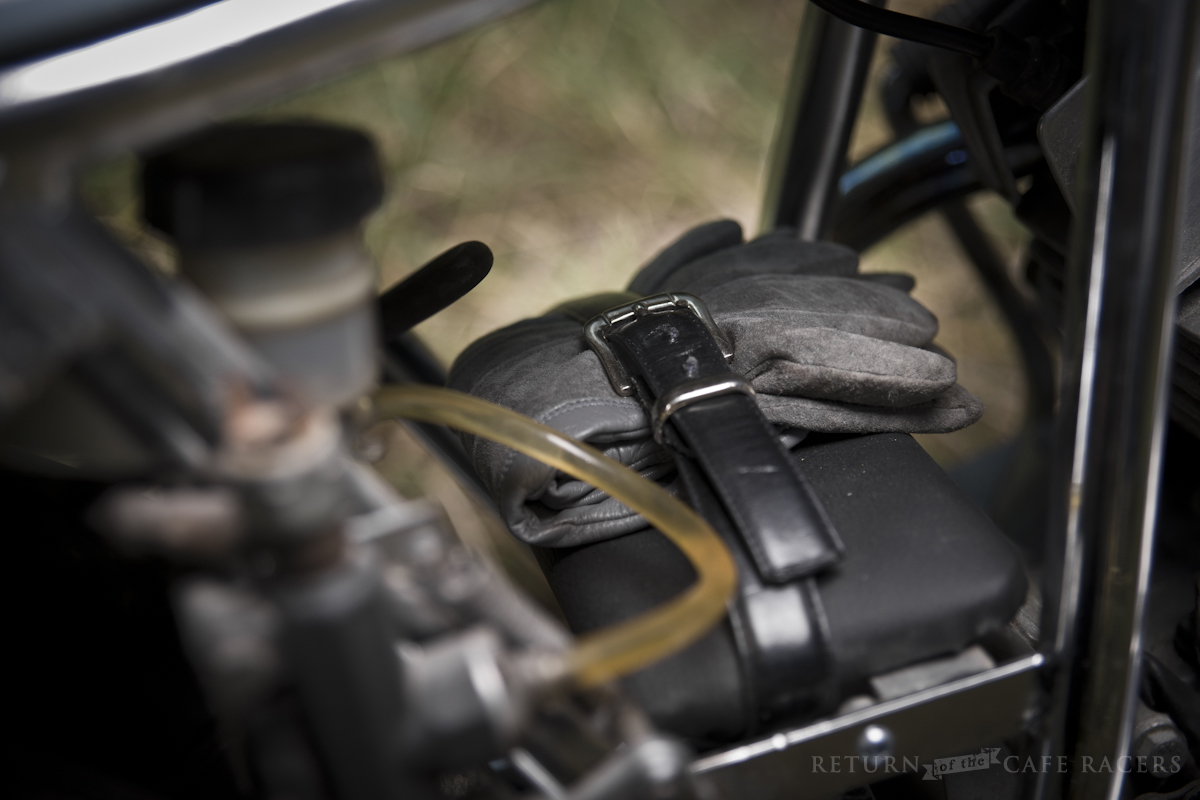 Finally a curvaceous fiberglass tank and rear seat cowl from Europlast were modified to fit the Morini's frame, before being finished in a tasteful stone grey and cream combination. Like I said, Spanish builders have got it going on right now and Ad hoc Cafe Racers certainly fits the bill.
Photography by the talented Sebas Romero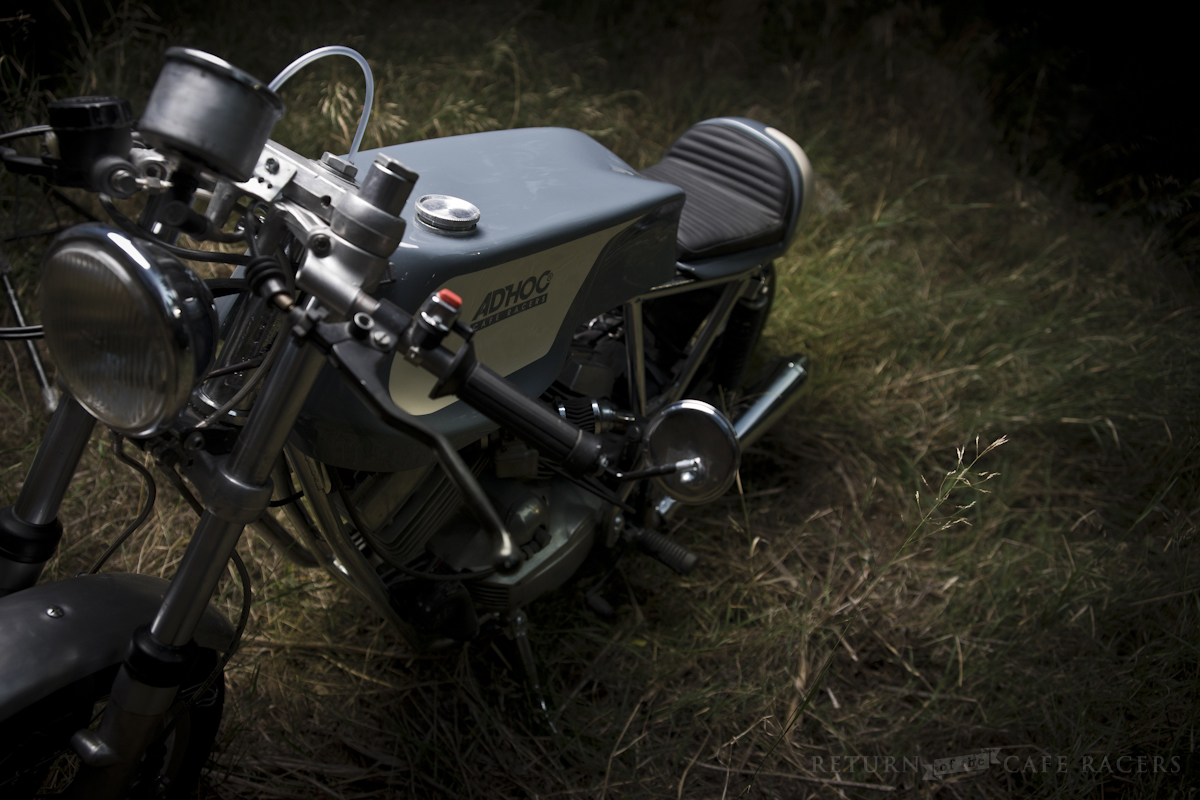 What is it with the Spaniards and custom motorcycles? It seems like every other week a new workshop appears that produces nothing but kick ass Cafe Racers! This week the nomination for best build goes to Ad-hoc Cafe Racers for their Moto Morini K2 Cafe Racer. For this exclusive feature, I tracked down Ad hoc owner David for the low down on Ad hoc and his Moto Morini K2.