It's not often we find riding gear in the sportbike sector that appeals. To us, most of it looks a little too Power Ranger-ish to suit our choice of two-wheeled steed. However, when it comes to the Spidi Super R jacket, we're willing to make an exception. Although this riding jacket features your typical sports bike, elbows out cut, its slick styling would look right at home on any modern cafe racer.
Built to full sports rider spec the Spidi Super R jacket offers exceptional levels of safety. Full-grain 1.1 – 1.3mm Italian bovine leather delivers all the abrasion resistance you'll need. The included ForceTech CE level 1 armor in the shoulders and elbows is designed to take the brunt of any hard knocks. Spidi has also incorporated external replaceable elbow sliders for those who like to lean well beyond what we're comfortable with, and external Warrior shoulder panels add an extra line of impact defense. If you want to step things up again you can also fit the Super R with an optional back protector.
The Super R features a slim sporty cut. Spidi has integrated Tenax Flex panels on the inside of the arms for improved comfort and to provide unrestricted movement. The fit can be fine-tuned using external waist adjusters and the jacket can be secured to your choice or riding jeans using an inbuilt snap system. The Super R lacks the venting you'll find on other riding jackets so it's best suited to milder riding conditions. Spidi does, however, offer the ability to add an optional thermal liner so you can keep it on during the cooler months.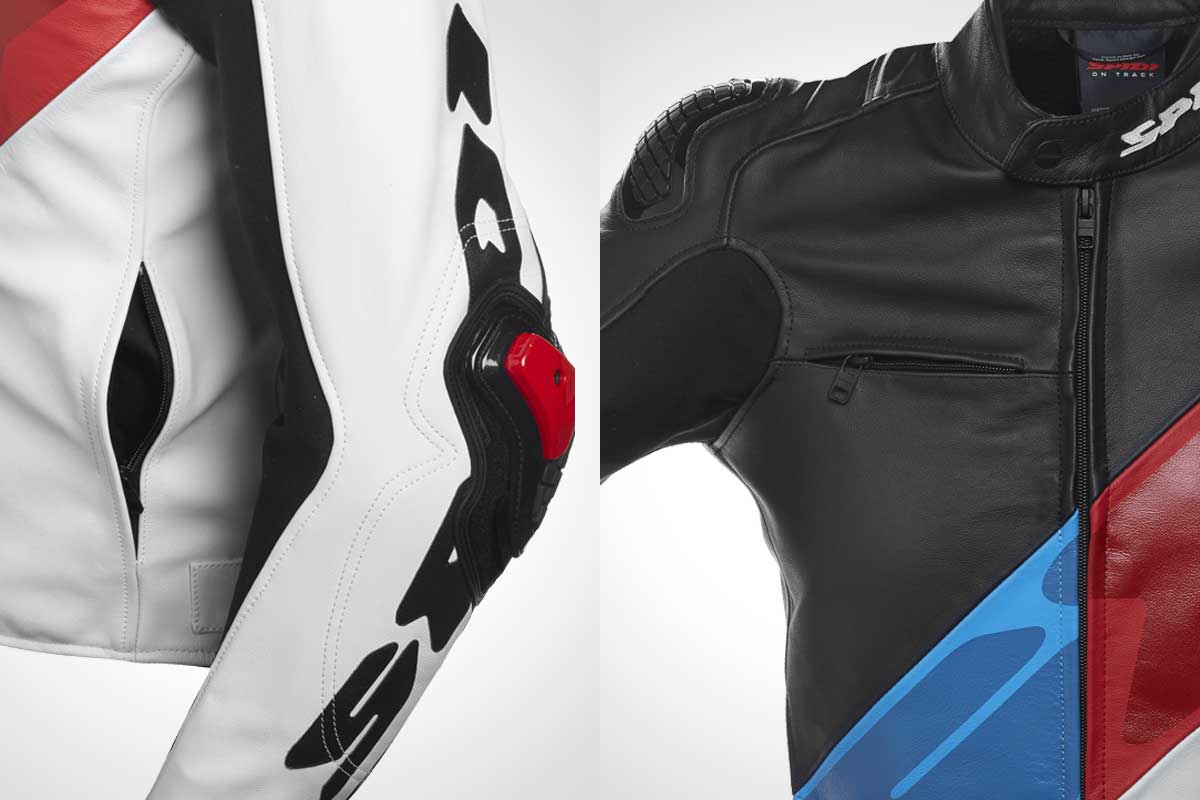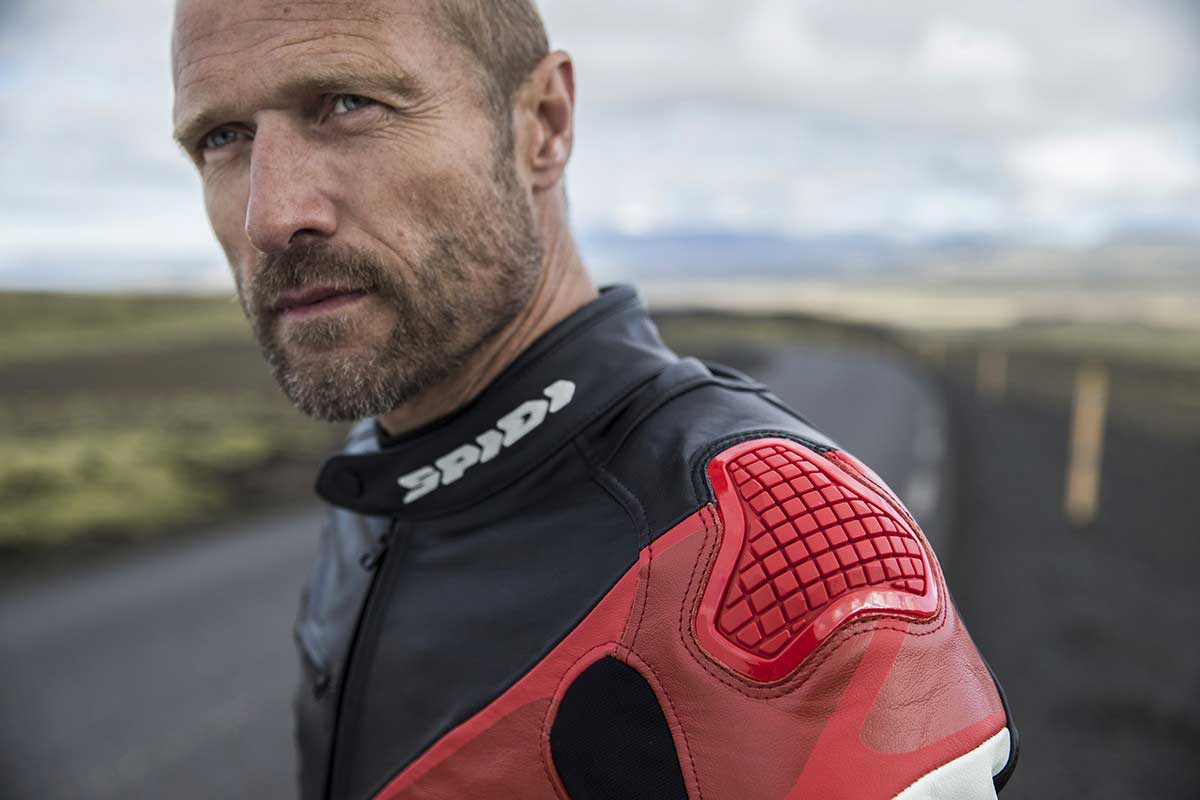 While all that protection certainly appeals, it's the styling of the Spidi Super R that impresses the most. The jacket's vintage-inspired asymmetrical design is both eye-catching and individual. Split diagonally by a red and blue stripe with shadowed SPIDI lettering it demands attention out on the street. There's additional branding on the right sleeve and collar, but it doesn't detract from the Super R's slick looks. Along with the red, white and blue option Spidi also offers the Super R in a black/white or black/red colorway.
Owners of BMW's R Nine T Racer take note, this is quite possibly the perfect jacket to complement your ride.