Economical, compromising, austere — these are not words you'll hear in relation to Ruby Helmets. Top-of-the-line, luxury, opulent? That's more like it. The Castel line of helmets is the French helmet maker's full-face offering and for a time they were pretty hard to come by. But now (with enough expendable cash) one can be your new deluxe riding companion.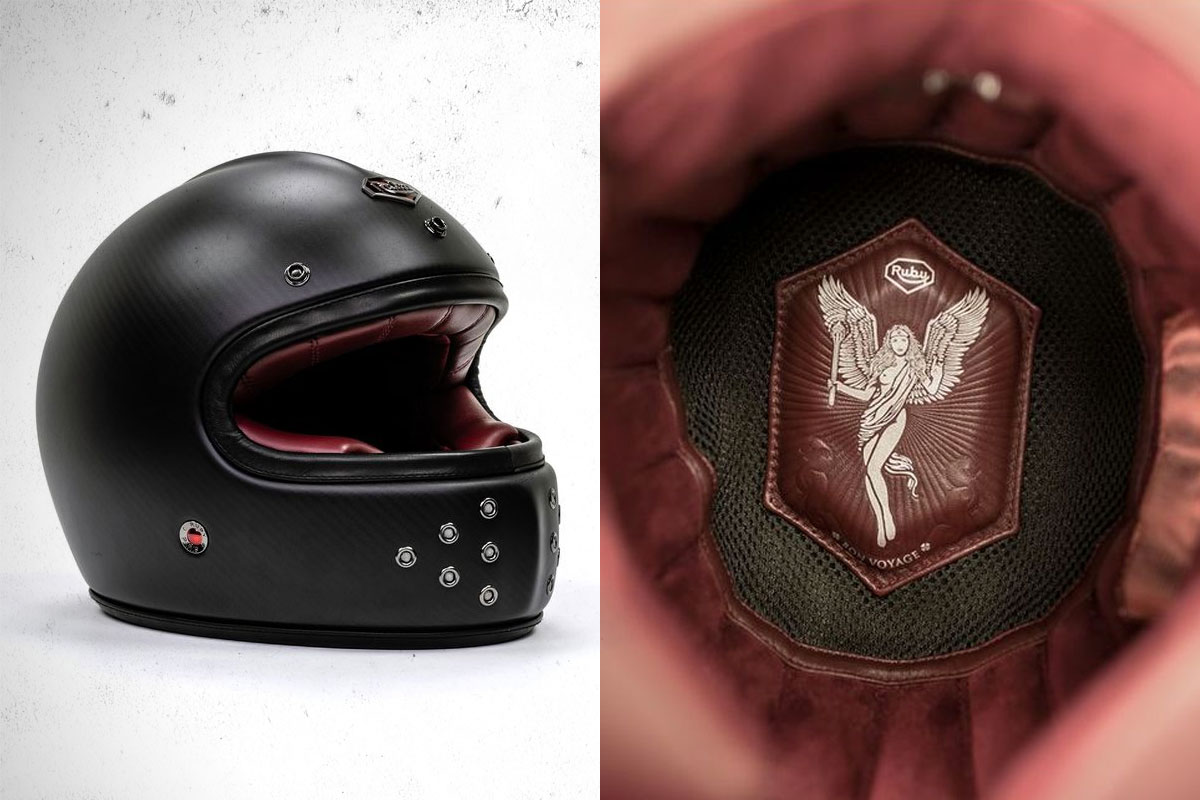 The question is, of course, do they warrant the price? To start with, these are quality helmets. Made from carbon fibre, they weigh in at just over 1,070 grams and feature a double density inner shell with 21 built-in vents. The interior lining has three densities of foam and is lined with Bordeaux red calfskin leather and antibacterial lambskin.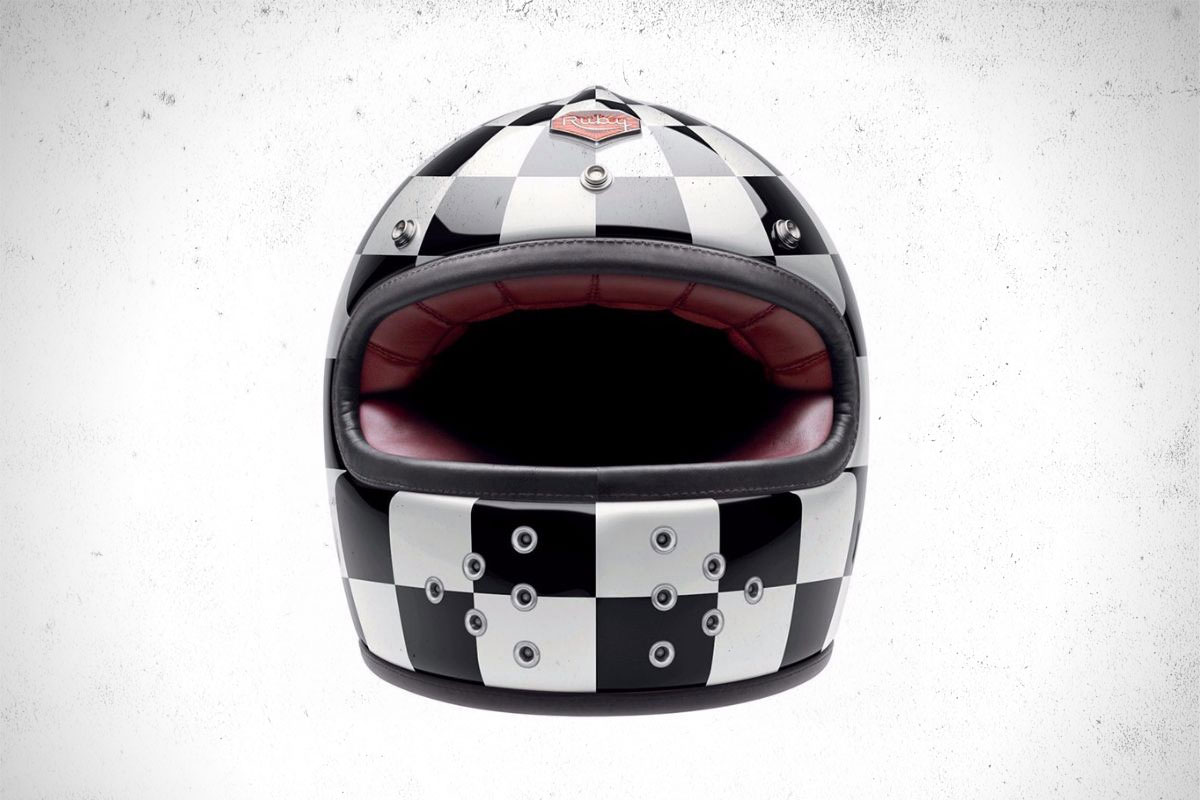 Above and beyond the quality are the looks. Inspired by luxury automobiles of the 1960s, the Castel helmets pay extreme attention to detail, with chrome, leather, or rubber trims, depending on your colour option. A ridge travels down the midline of the outer shell, and the chin bar vents are covered by wire mesh — two features that give the Castel helmets a distinctive and enviable look.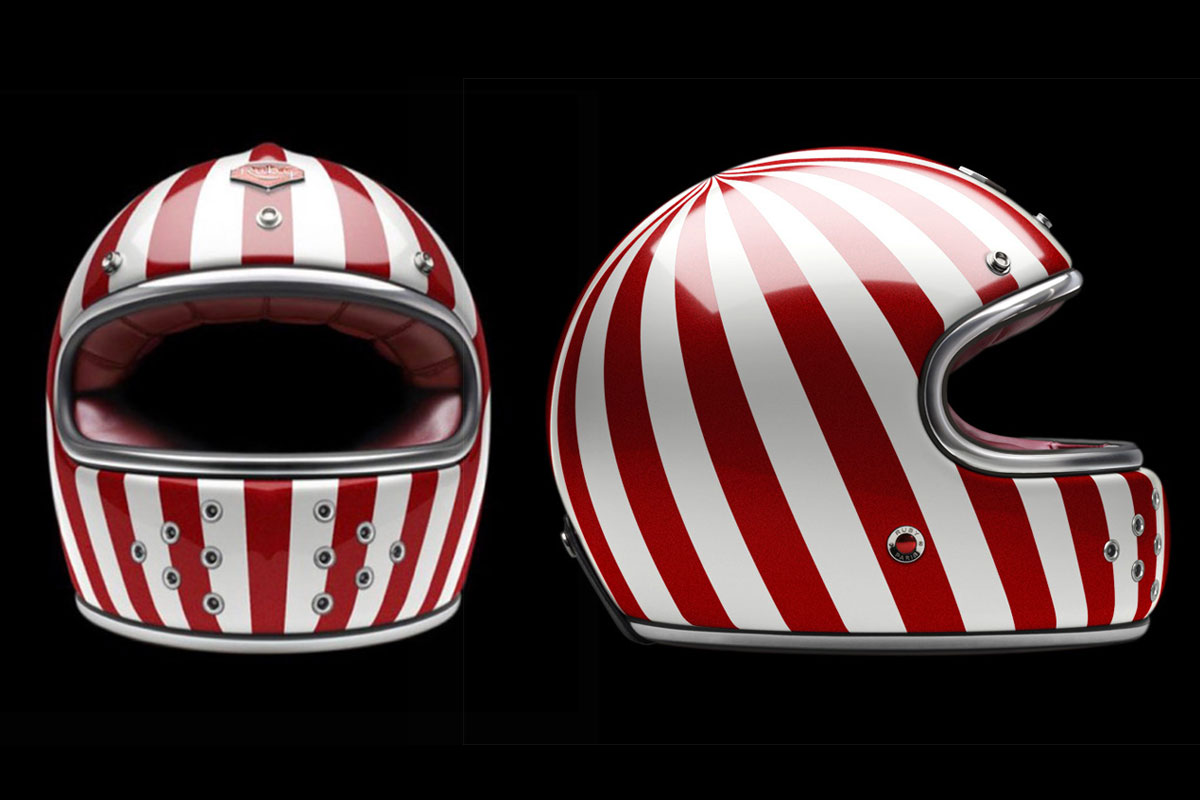 Put all those details together and you get a helmet with heightened comfort, top-quality construction, and superior styling. Whether it warrants the price tag is up to you, but we're currently saving all our pocket change.