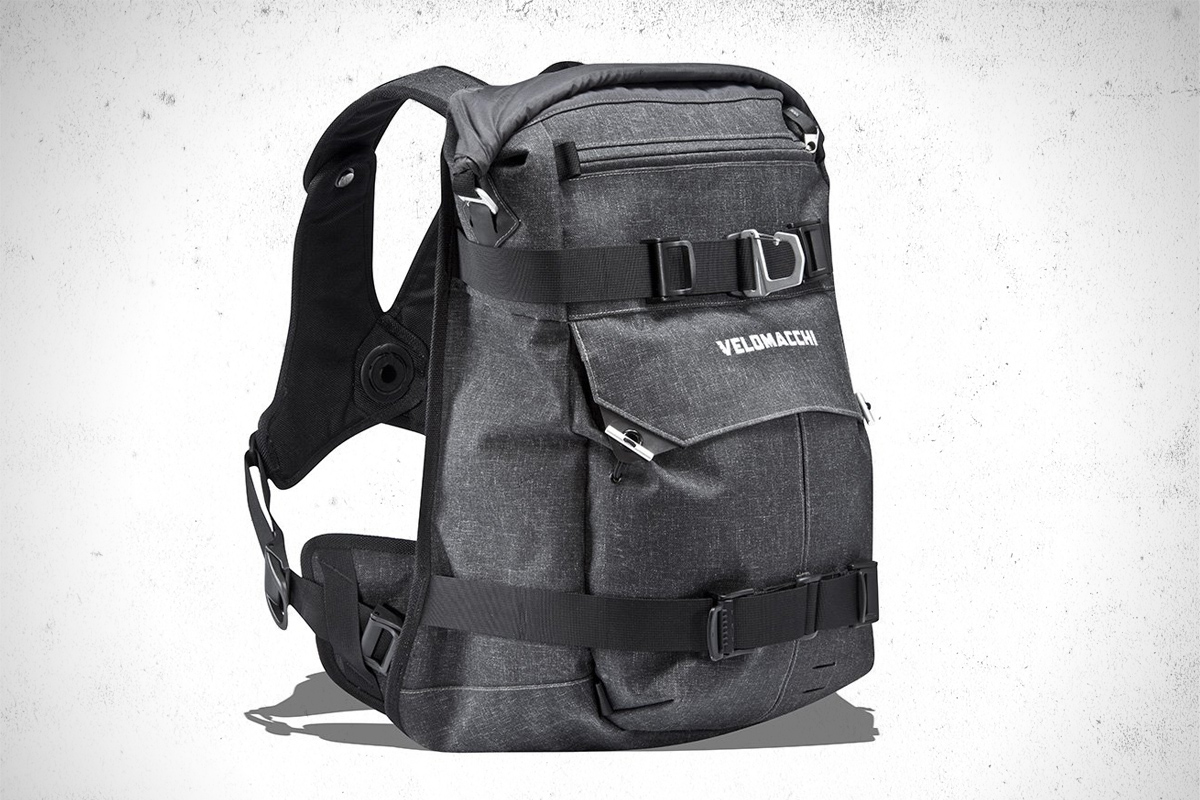 The Velomacchi 40L Roll-Top Backpack's main compartment features a magnetic closure roll top that keeps even the harshest downpour from getting through. Velomacchi has made use of all available space when designing the 40L Speedway by even adding storage capacity to the bag's straps. There are a quick-access ID and key pockets, a tire gauge sleeve, and a unique plate for mounting your camera or Go-pro.
The side pocket gives you easy access to a small toolkit space and the back lining pack offers space to insert a hydration bladder. It's details like this that keep your multi-day rides organized, but the more stuff you bring means the more you have to carry. That's why Velomacchi gets extra points in the comfort department. The 3-point rotating harness system, which includes a magnetic sternum coupler, makes sure the pack stays close to your center of gravity and correctly distributed across your hips, chest, and shoulders. With one of these on your back, you'll be riding as far as you want, or at least as far as your fuel tank will let you.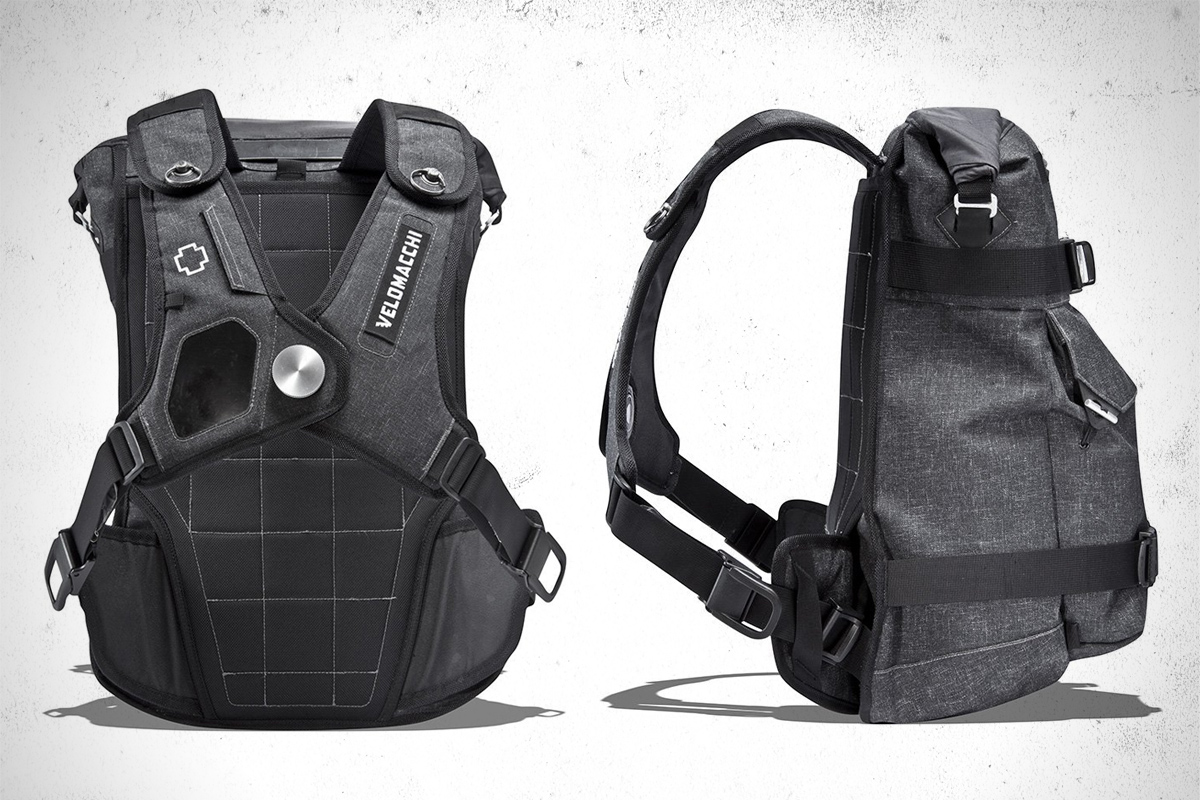 For a great weekend trip away on your motorcycle, you need a good pack. The wrong one can leave you with a sore back, soaked clothes, or not enough gear. This 40L roll top pack from Velomacchi aims to cover all those bases with a watertight construction, even weight distribution for lasting comfort and it will comfortably hold more than enough gear for a two-day expedition.