Just like your favourite pair of indigo blue jeans each denim panel on the Veloce jacket has been sewn together using contrasting orange stitching. External branding is kept to a minimum with Segura emblems on the front pockets and number 70 livery on the left sleeve, buttons and waist panel. The jackets leather sleeves are pre-curved for riding comfort and come with elbow and shoulder armour. There is also an internal pocket for fitting a back protector.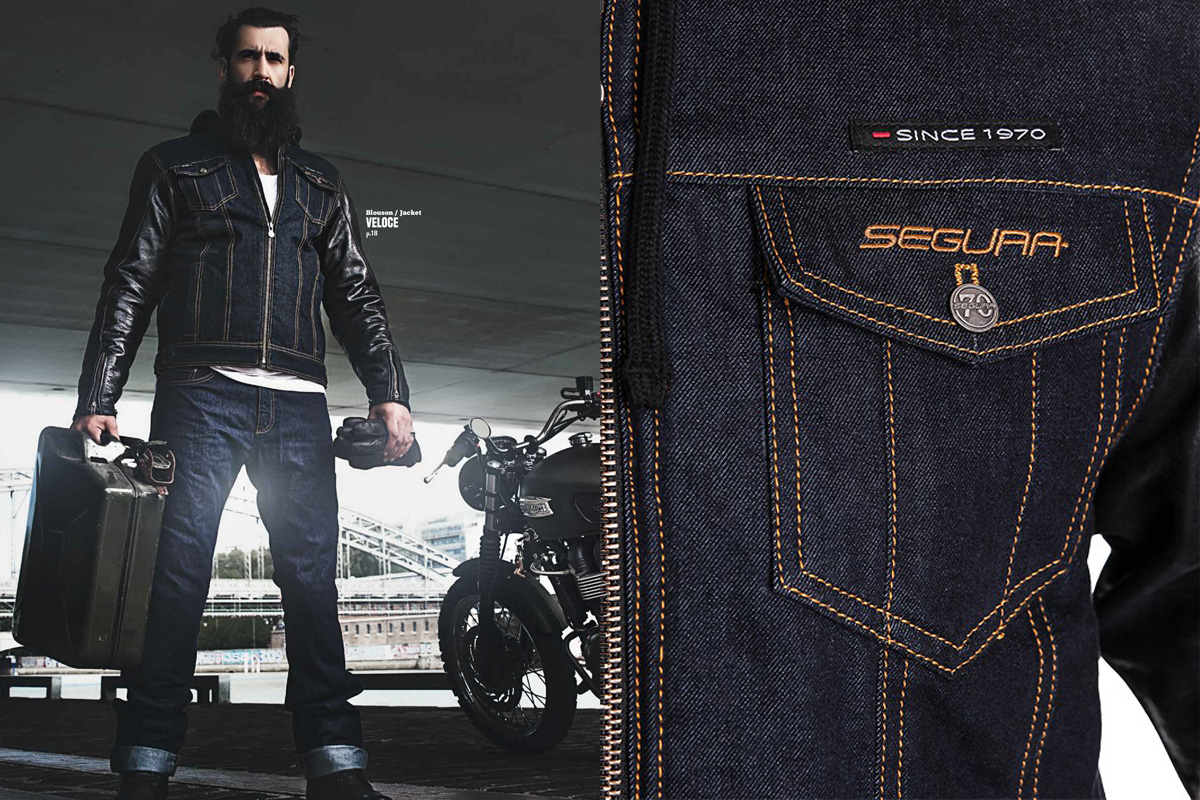 (Beard not included)
To add to the Veloce jacket's versatility, Segura has also integrated a removable hoodie into the design for cooler months, which can be removed using an internal zipper. Then to keep you dry there is a weatherproof lining on the denim panels and the sleeves of the hoodie. Unfortunately, the removable hoodie is too short to be worn on its own (unless midriffs are your thing), but its inclusion makes the Veloce a suitable motorcycle jacket for all seasons.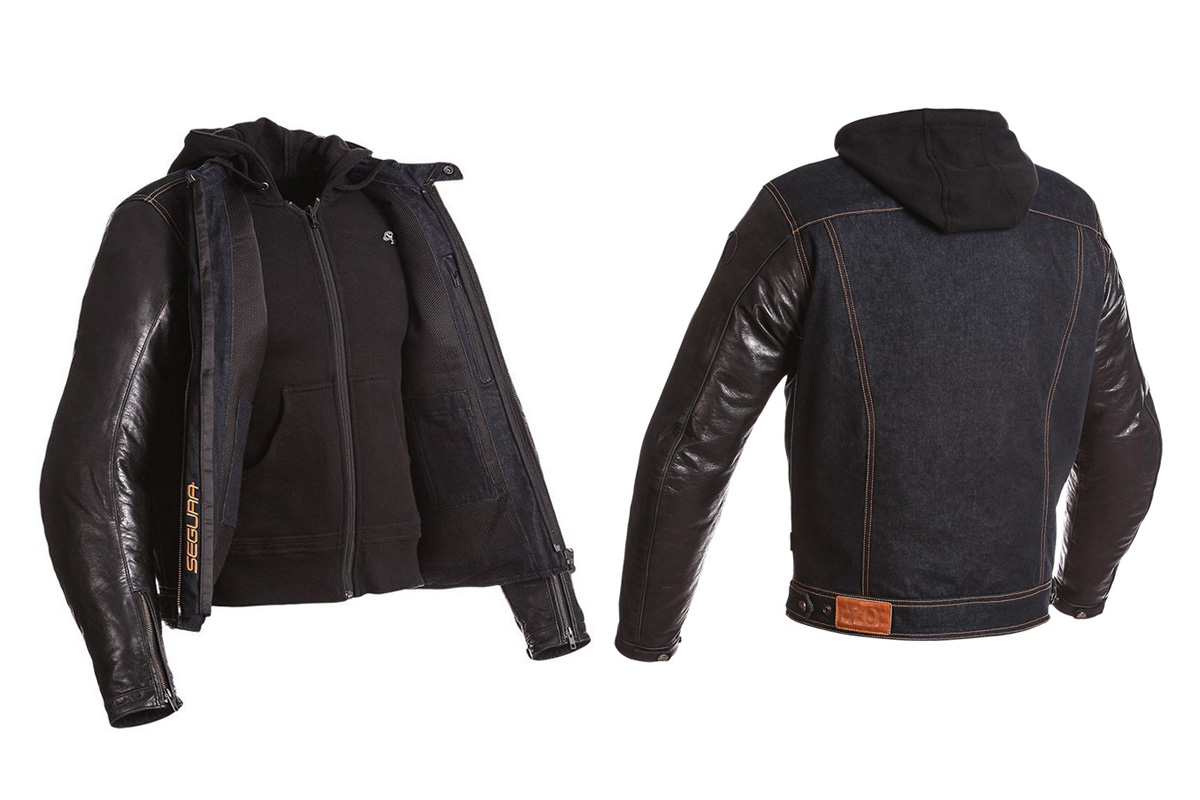 Leather paired with denim never fails to look cool and, unlike most things in life, as they age their looks improve. French manufacturer Segura has created the 'Veloce Motorcycle Jacket' as part of their 70th-anniversary range of riding gear. Featuring a waterproof denim torso and leather sleeves the CE safety approved motorcycle jacket imitates the classic biker vest look without adding extra layers or weight.