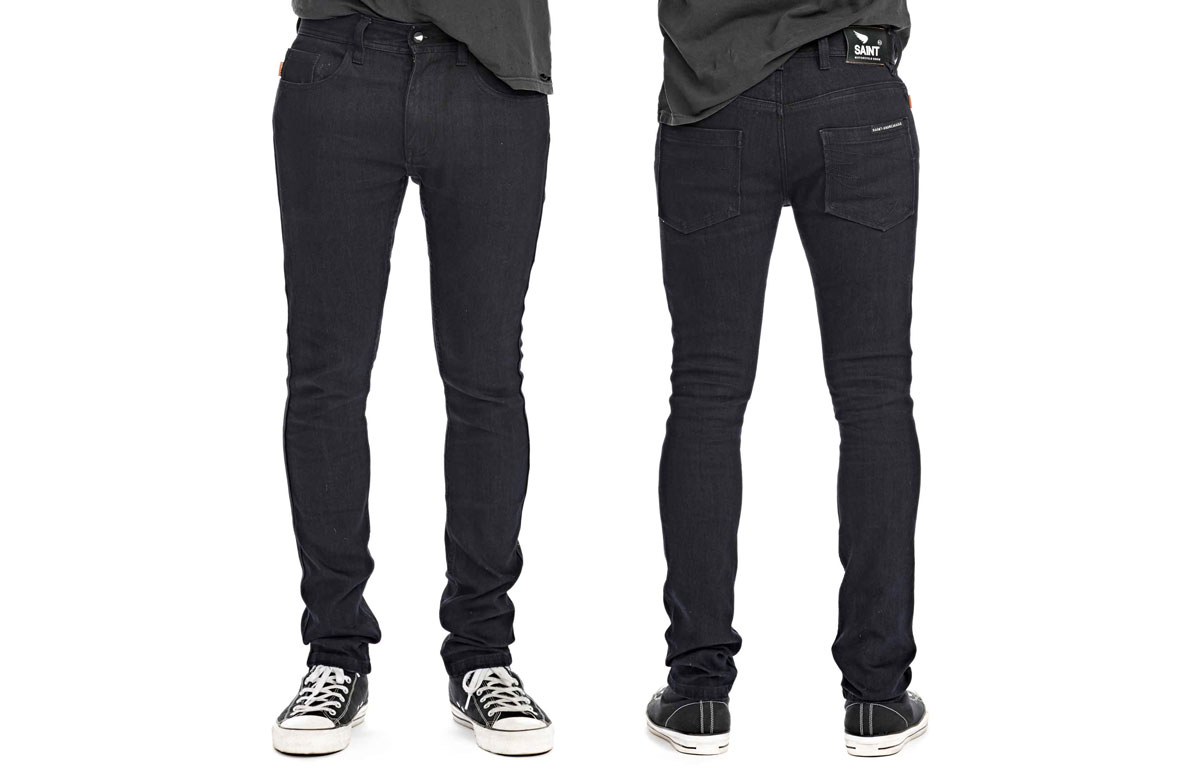 "Obsessed with the mission of creating the perfect pair of jeans for on and off the bike, our Unbreakable fabric development evolves from the world's strongest denim to another world first garment – single layer protective stretch denim."
Similar to the other garments in the Saint range their new stretch denim jeans are designed to be as practical on your motorcycle as they are off it. The new stretch jeans offer 180 degrees of unrestrained movement despite their "stronger than steel" construction. The key to achieving style and comfort without sacrificing safety is in the jeans unique weave. By combining Dyneema fibers and elastane yards the single layer denim offers burst and impact protection in the event of an accident and offer an impressive 4 seconds of abrasion resistance. That's about 45 meters of tarmac.
Available for both men and women Saint's Stretch Denim Jeans are finished in classic dark indigo blue. The women's version also comes in either a mid or high rise waist to really appeal to all tastes.
Slim, skinny, straight, boot. Everyone has a preference when it comes to the style <a href="https://www.returnofthecaferacers.com/category/motorcycle-jeans">jeans</a> they wear, so why should motorcyclists have to make sacrifices? Australian riding gear manufacturer Saint is striving to offer riding gear for every taste. Using their single layer protective denim Saint have already created styles for those who prefer a looser cut and now they've expanded their offering to include styles for those who prefer jeans with a tighter fit.