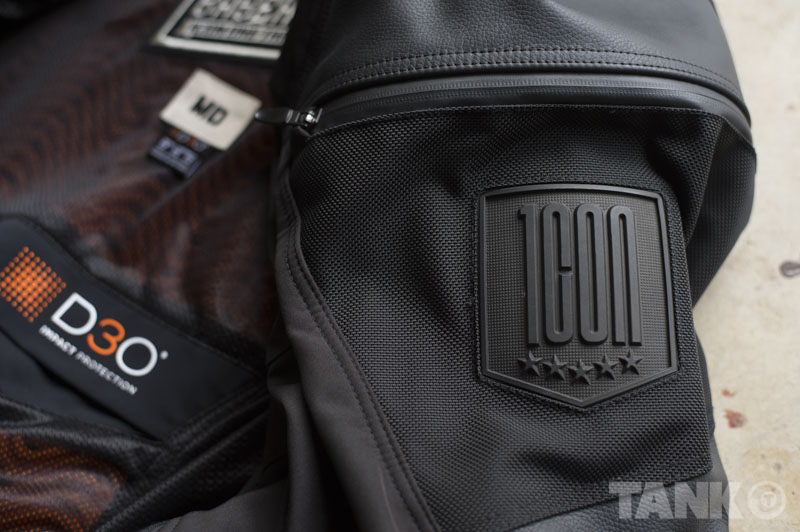 When I unpacked the Icon 1000 Basehawk jacket the first thing that impressed me about it was the jackets design. I'm not a sports bike rider and have never been drawn to the brightly coloured, heavily branded gear aimed at that demographic. Unfortunately until only a few years ago that was the riding gear you were forced to buy if you wanted something really protective. Thankfully all that's changed and we're now almost spoilt for options when it comes to gear that compliments a classically styled ride or matches your everyday, off the bike attire and the Basehawk confidently does both.
The jacket has a hooded design more suited for cooler months and features a murdered out, all black colour scheme. The exterior construction uses a blend of full grain leather and a waterproof, flexible polyester, with the leather strategically placed in higher impact areas. It's warm enough to stop you from getting cold on a chilly winters day and if the temperature rises there are plenty of ventilation pockets you can unzip to cool you down. The waterproof zips are top notch, theres thumb straps to hold the sleeves in place and you can tighten the base with elasticated toggles to stop the breeze getting in. On the inside you'll find a mesh that breathes well to minimise sweating and, best of all, it comes with a full gamut of D30 armour.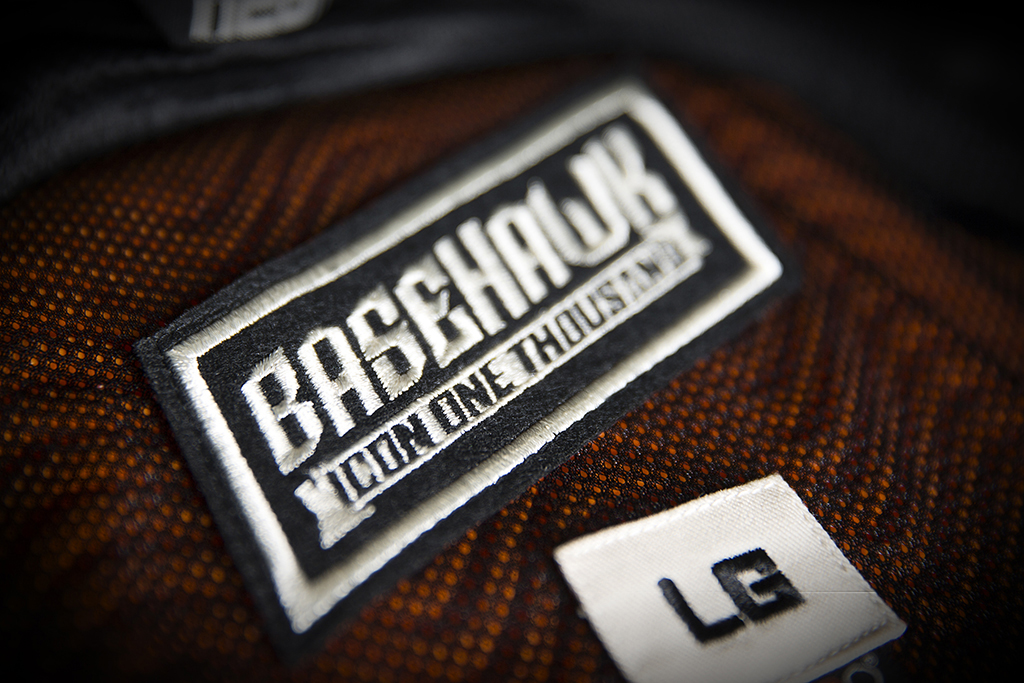 Along with the jackets design the D30 armour is one of it's most appealing features. D30 is a high tech, impact responsive polymer that offers benefits over the hard shell armour you find in other riding jackets. The bright orange material feels a bit like silly putty to touch and will mould to the contours of your body, making it extremely comfortable. In the past I've opted to remove the hard shell armour from some of my riding jackets to make them more comfortable, which is something I've never been happy about doing. However with the D30 in the Basehawk the thought of removing it hasn't crossed my mind.
The D30 is also not as bulky as other armour, so you don't get the Power Ranger body shape that makes some jackets unsuitable for wearing once off the bike. I'm not going to pretend I know exactly how it works, but using some kind of black magic sorcery D30 transforms from "soft and squidgy" to "suit of armour" as soon as it detects an impact, then returns to it's former flimsy self in seconds. I'm yet to put it to the crash test myself, but all the lab coat wearing brainiacs at the D30 factory swear by it; as do Icon who use it across their full range of riding gear.
After riding around Melbourne in the Basehawk for a month or so it was really starting to grow on me. Everything from the comfortable fit to the compliments I received on how it looked had quickly made it my daily jacket of choice. Then, out of the blue came an invitation to attend a press junket in Japan for the unveiling of the 2016 Harley Davidson Sportster range. As part of the junket we'd been instructed to arrange an international license and to bring appropriate riding gear, so I packed the Basehawk in my case and was on my way.
"Light rain and splashes" was the description I found on the Icon 1000 website for the Basehawk's waterproof characteristics. It had been raining on and off in Tokyo for a few days before the event and I was eager to put their description to the test. However as the day of the ride drew closer the weather took an unexpected turn for the worse. Tropical Typhoon 'Etau' was wreaking havoc along the coast of Japan instigating evacuations outside of Tokyo and it was heading our way.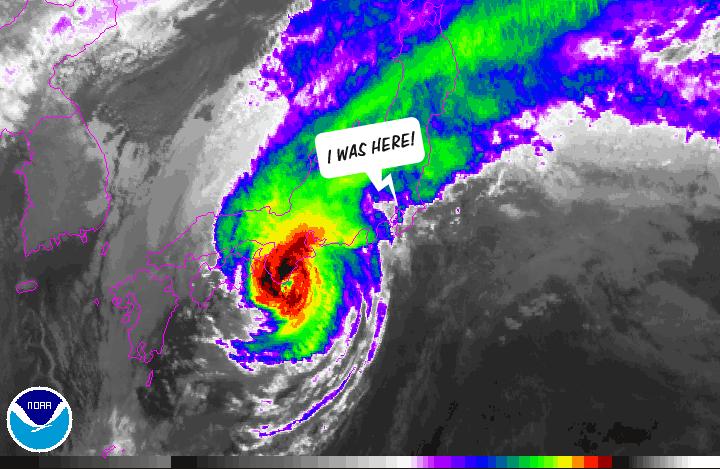 On the morning of the ride the weather was looking acceptable so we all agreed to soldier on with the ride. The first hour was great. We'd only had a few light showers and a couple of strong gusts of wind as we crossed the bay bridge and although it was a humid 27 degrees celcius the vents in the jacket were doing a great job of keeping me cool. After a quick coffee stop we all jumped back on the bikes and no sooner had we turned the first corner did everything take a sudden turn for the worse. Our next hour and a half of riding involved being pelted by almond sized raindrops shot down from the sky and being blown about like rag dolls. With no other option than to power on we slowly navigated Tokyo's traffic, back to our hotel where I was able to asses just how well the jacket held up.
My feet were swimming in my boots, my head had somehow managed to get wet through the tiny vents in my helmet and my leather gloves felt like soggy lead on my hands. Despite Icon's "light splashes" disclaimer though, the Basehawk had done the impossible and kept my torso relatively dry. The tops of my shoulders and neck had sustained some dampening, but the bulk of my body was unscathed by everything that Typhoon threw at me. We later found out that 20 inches of rain fell that day and although it wasn't the road test I was expecting to give the jacket it certainly made for an interesting one!
So to sum it up I think Icon have done a great job with the Basehawk. It's a good looking bit of kit, packed with features and performing well beyond what I had expected from a "textile jacket". In fact my only gripe was that the thumb straps for the sleeves became a bit uncomfortable on longer rides, a small issue that certainly wasn't a deal breaker for me. At $280USD it also happens to be very well priced considering it comes with all that awesome D30 armour.
So if you're on the hunt for a jacket that's packed with features, looks the business and can keep you dry when your town's hit by a typhoon, I'd consider giving the Icon 1000 Basehawk a go.
Images courtesy of Tank Moto
The Icon One Thousand series is all about extremes. Extreme custom builds, extreme materials and extreme riding styles. That doesn't mean you need to be the next Nitro Circus star rider to wear their gear though. As part of my role as editor of Tank Moto magazine I get to review riding gear and a few months back an Icon 1000 'Basehawk' jacket appeared on my doorstep. As I began my review I'm not sure if it was fate or just an uncanny coincidence, but the road test that followed took me through some of the most extreme riding conditions I've ever experienced…