Never in the history of rubber production has there been a tire that is more controversial than the Firestone Champion Deluxe. Over the past couple of years in the custom motorcycle scene it has become one of the most loved and hated tire choices with many a fiery debate occurring around its practicality and application. Regardless of all that nonsense, Firestone tires are an icon of the modern custom car and motorcycle scene. German custom workshop and parts builder Hookie are celebrating this with a range of cool t-shirts featuring the unmistakable tread patterns of the classic Firestone, Corker and Indian tire range.
The T-shirt range features four tread pattern designs including the infamous Firestone Champion De Luxe, Firestone ANS Military, Corker Beck and Indian Script. With a bold black tread pattern rolled down the chest of each shirt you can display your love of vintage tires with pride. Printed on heather grey soft cotton shirts they are available through the Hookie website for 29€.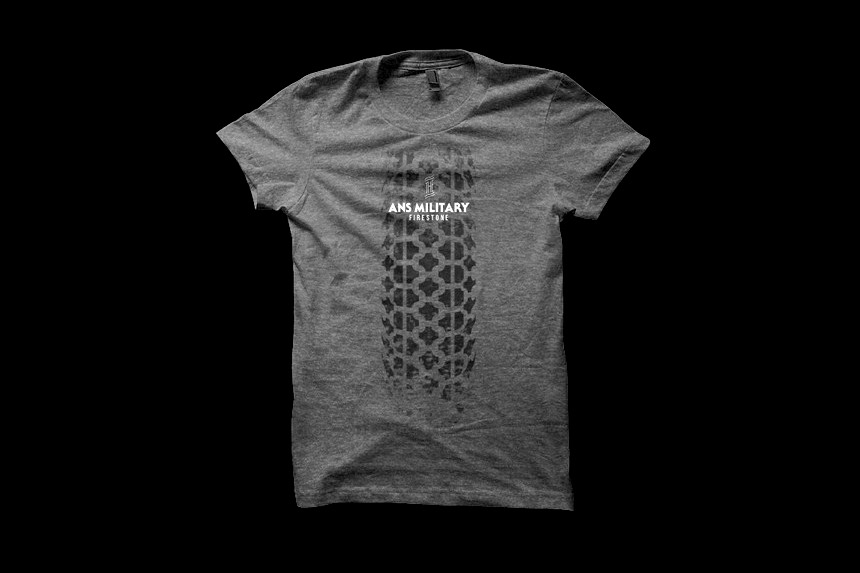 NOTE: I have a medium shirt and at 5 feet 11 inches and 75kg it's a fairly snug fit. If you like your shirts loose it may be wise to order a size up.