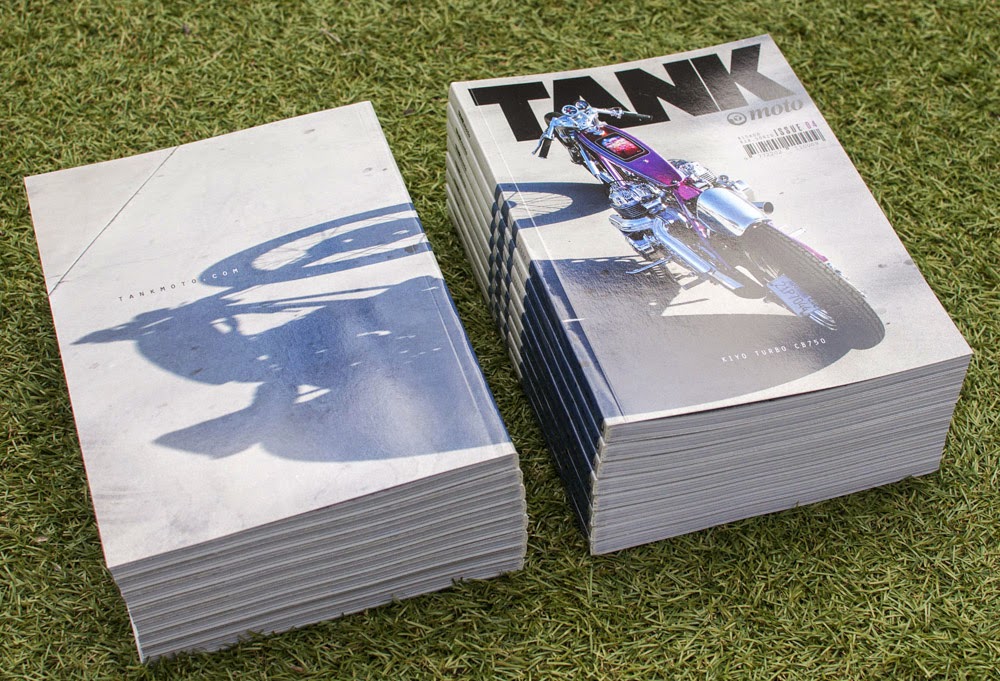 It is with great pleasure that I announce the release of issue 4 of Tank Moto. On friday night we held a hugely successful launch event for the latest issue of our independent, locally produced and printed publication, Tank Moto. Several hundred people joined us along with our great sponsors Bell Helmets, Suus customs, Harley Davidson, Antique Tyres and Triumph Motorcycles for an evening of giveaways, music, custom motorcycle eye candy and of course free drinks (thanks Sailor Jerry Spiced Rum for your ongoing support). Now on to what you'll find in this issue…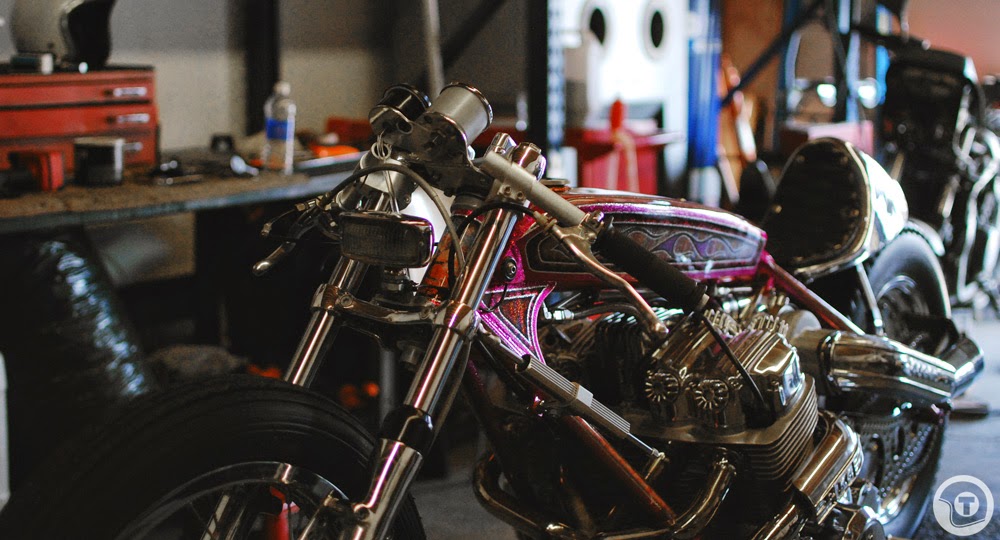 Our cover bike, shot by the talented Jose Gallina is Kiyonaga Mitsuhiro's Turbo Charged, CB750 drag bike that I became obsessed with featuring after seeing glimpses of it at Born Free 5 online. Kiyo is yet another talented Japanese builder residing in the United States who is creating mind blowing bikes. I had the pleasure of interviewing him about this bike and his own bike building history.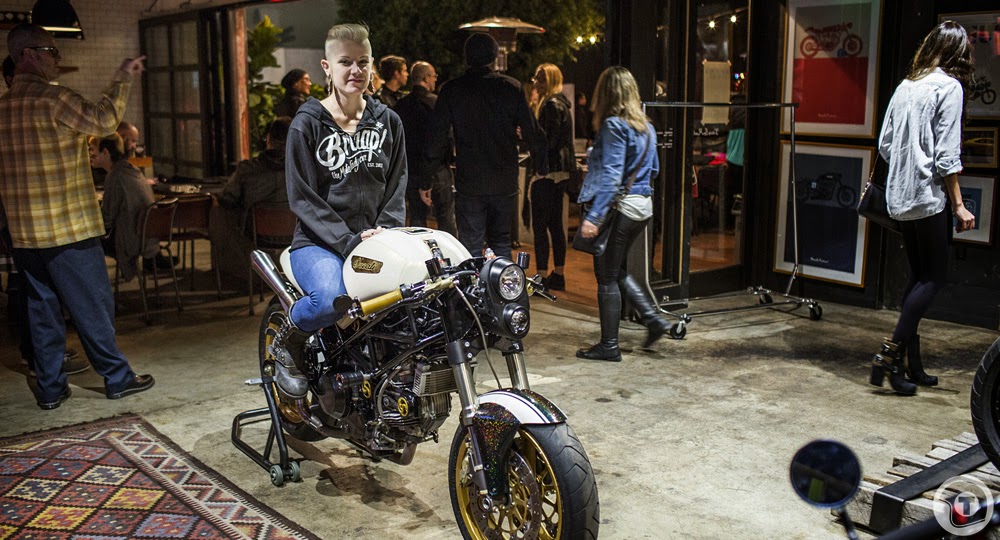 We sat down with the world's most prominent female motorcycle blogger The Motolady to hear about her experiences as a female rider/blogger and her awesome custom Ducati Monster that she completed just a few months ago.
Our newest contributor Ornamental Conifer (Nico) gave us his own account of what went down at this year's One Motorcycle Show in Portland. Despite the sh*tload of snow that mother nature dumped on them and an early closure the show went on and good times were had by all.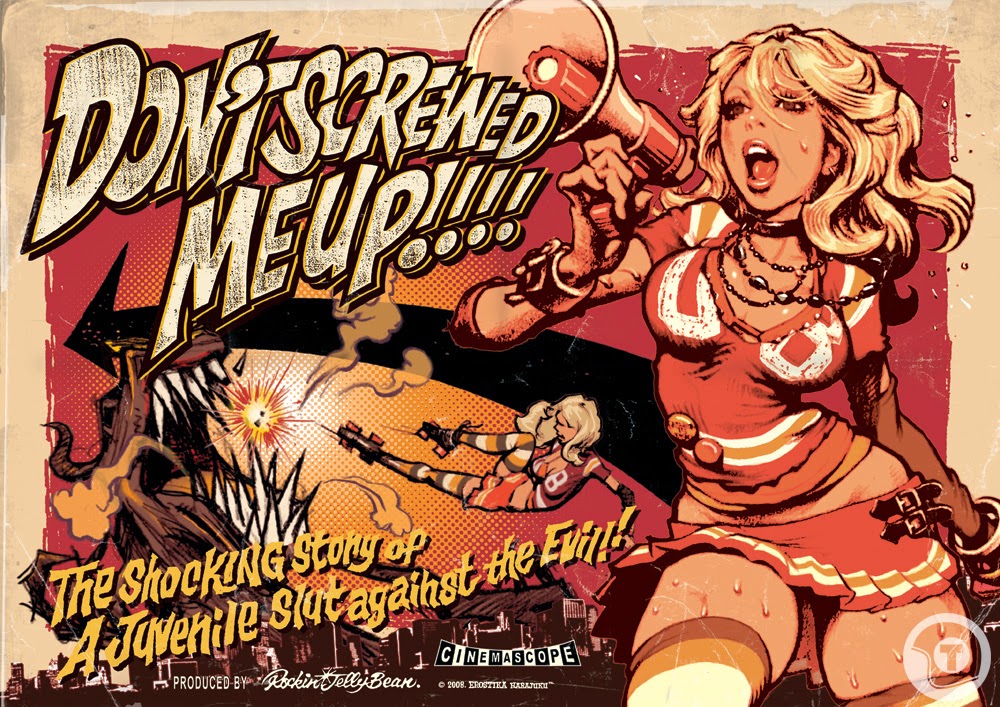 I caught up with mysterious Japanese Low Brow artist Rockin Jelly Bean. Steamy, sexy and stimulating, you'll have to see all the pictures to understand what I mean!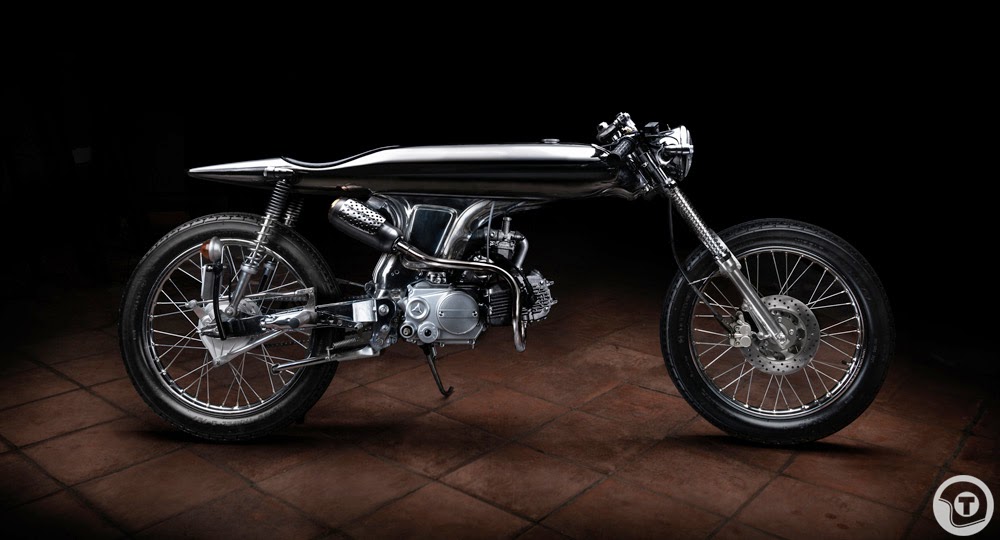 Bandit9 have just completed their latestbuild, the Eve, and you can see it first in this issue of Tank Moto. To say you've never seen anything like this before is not an exaggeration with this build.
Inside issue 4 you'll also find an interview with Japanese workshop Ask Motorcycles, our good friend Vaughan's monster of a CBX1000 Cafe Racer, a perfectly executed BMW R80 Tracker named "The Fox", Dustin Kott's latest CB750 Cafe Racer, a golden Shovelhead from Cohen in Queensland and a look at the Icon 1000 post apocalyptic series of custom motorcycles. Plus I spent some time with a Harley 72 Sportster and wrote a little bit about it in my latest bike review.
You can buy yourself a copy of issue 4 here or subscribe to Tank Moto to make sure you don't miss any of our upcoming issues.