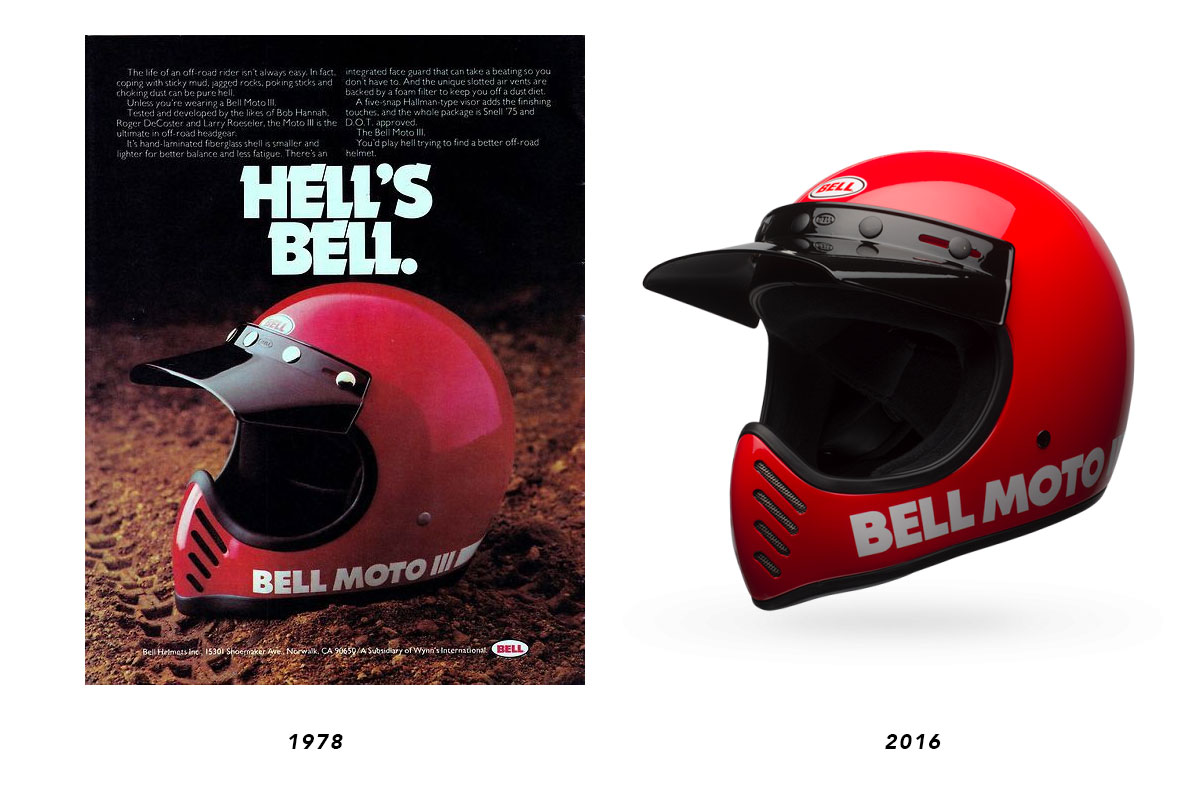 In the world of motorcycle helmets original Moto 3s had reached cult status. Despite brittle outer shells and decaying internals, decent looking examples were fetching ridiculous prices on eBay due to their collectable status. Recognising a market for helmets with the Moto 3 looks other brands had already started to mimic the design producing Moto 3 lookalikes, then, late last year Bell finally came to the party and re-released their new Moto 3.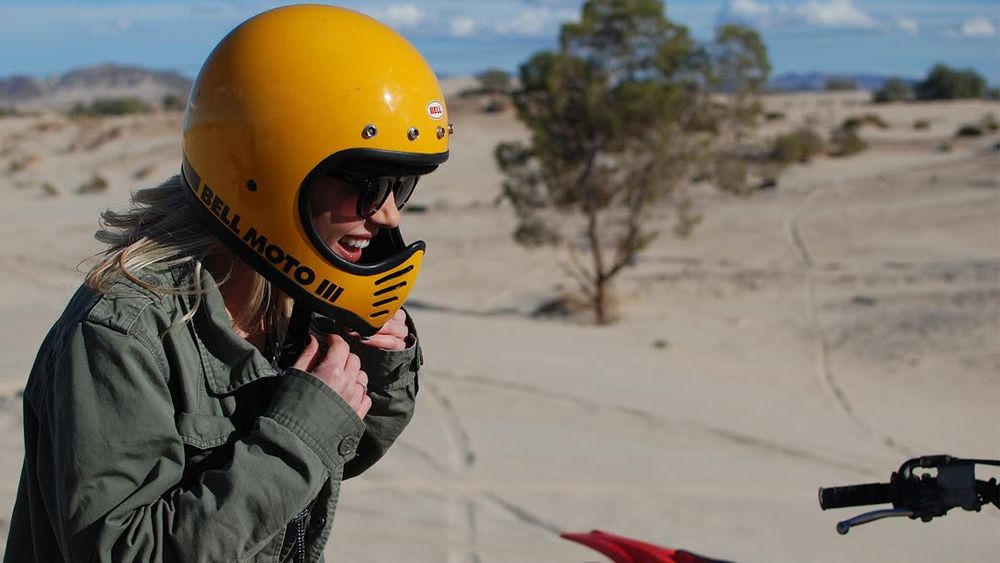 "The legend returns!"
The 2016 Bell Moto 3 was designed as closely to the original as possible, taking into account improvements in safety and design. The outer shell was modelled directly off the original designs, right down to the unmistakable diagonal vents in the helmets chin guard. The shell is constructed from fibreglass and has been designed for a slimmer fit. On the inside you'll find high quality materials such as the leather and micro suede chin strap and a removable/washable lining for extended life. Exterior features are limited to studs for fixing the included visor peak and if you want to keep the bugs out of your eyes you'll need a purchase pair of goggles. The Moto 3 helmet is currently available in 7 different colourways, but if the Bell Bullitt range is anything to go by this is sure to be expanded on in 2017.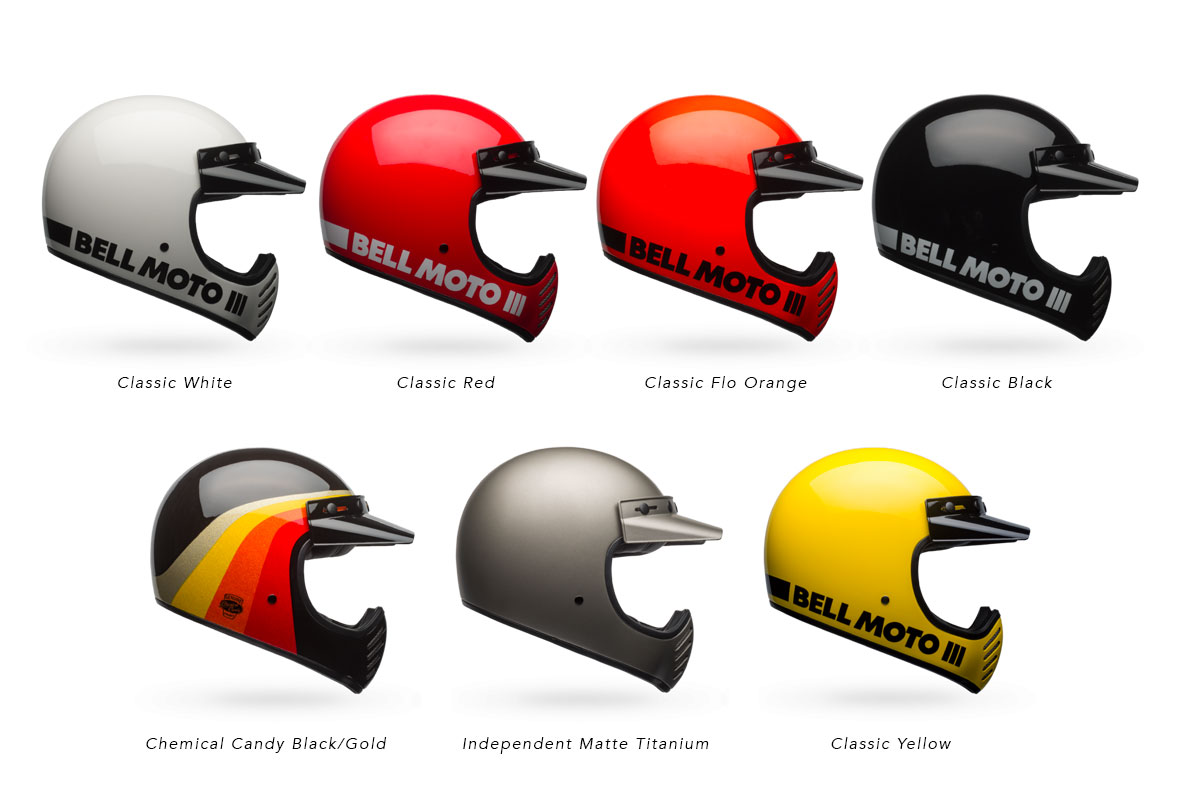 "Not retro. Original" That's a statement few helmet manufacturers can lay claim to. Bell has been manufacturing motorcycle helmets since the mid-fifties and can be attributed with being instrumental in the development of the most important item of safety gear worn by motorcyclists today. During their 60+ years of existence arguably the most iconic helmet design Bell has ever created was in the early 70s. It was their second full faced off-road design available to the public and was coined the Moto 3. Now some 40 years later the Moto 3 is back!