These are the Rev'it! Volcano gloves. They are part of the brand's latest ADV collection of riding gear. Despite that categorisation, the Volcanos are designed for both on and off-road riding. This means these motorcycle gloves are built tougher than your average dirt gloves, so they can handle a spill on the asphalt, while still offering the benefits of a lighter weight, well-ventilated riding glove.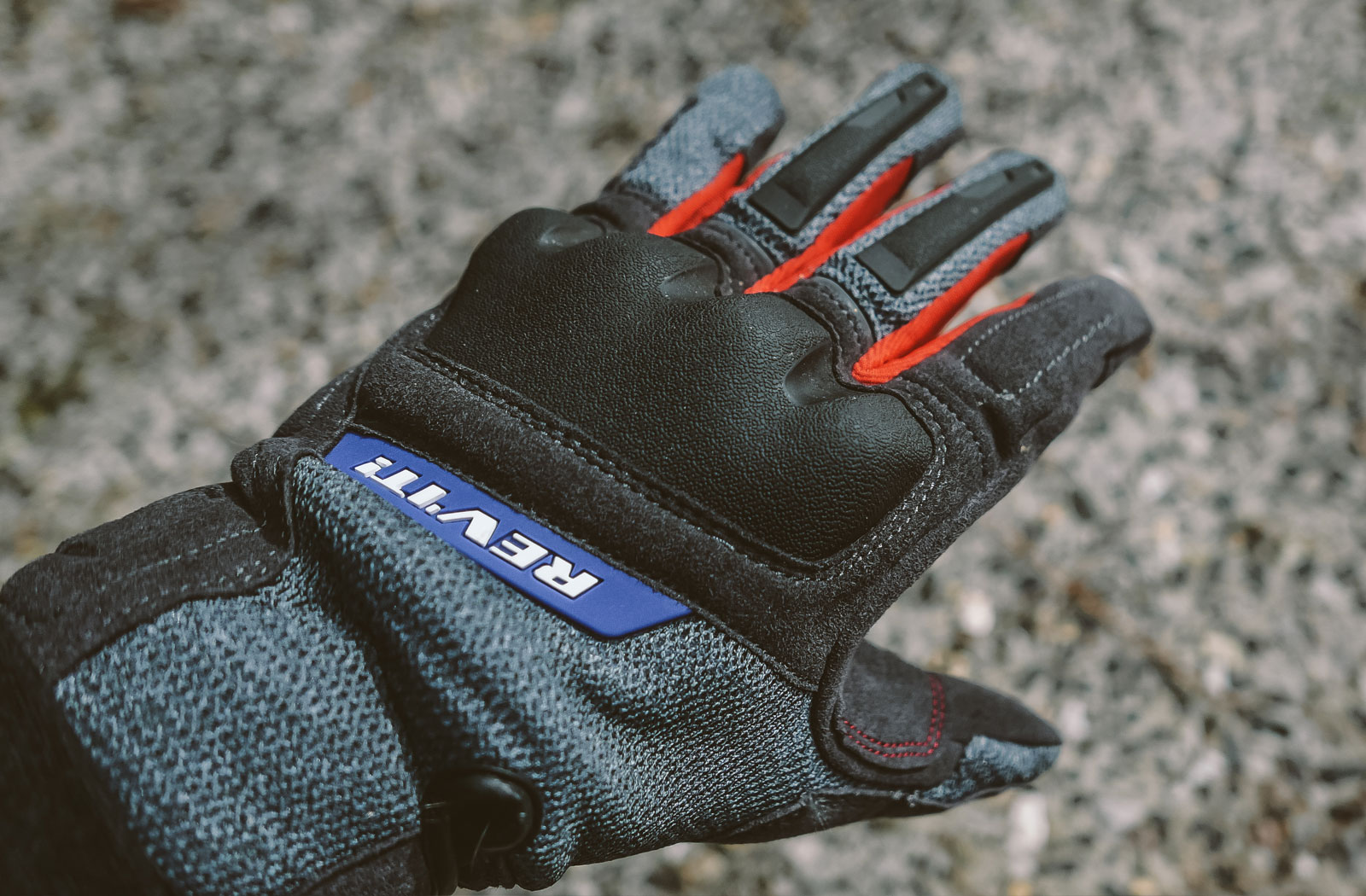 The Volcano glove's main outer body is made up of fortified microfibre and Rev'it!'s own 3D Air Mesh tech fabric.
The microfibre comes into play on the palm and underside of the fingers and across the top of the knuckles and index finger. All of the microfibre panels are reinforced using double stitching and padded using Temperfoam in high-impact zones. The microfibre has a soft texture similar to suede and offers ample unrestricted movement. It also provides plenty of grip for the fingers and palm allowing you to relax your hand on the throttle which aids in reducing fatigue on longer hauls.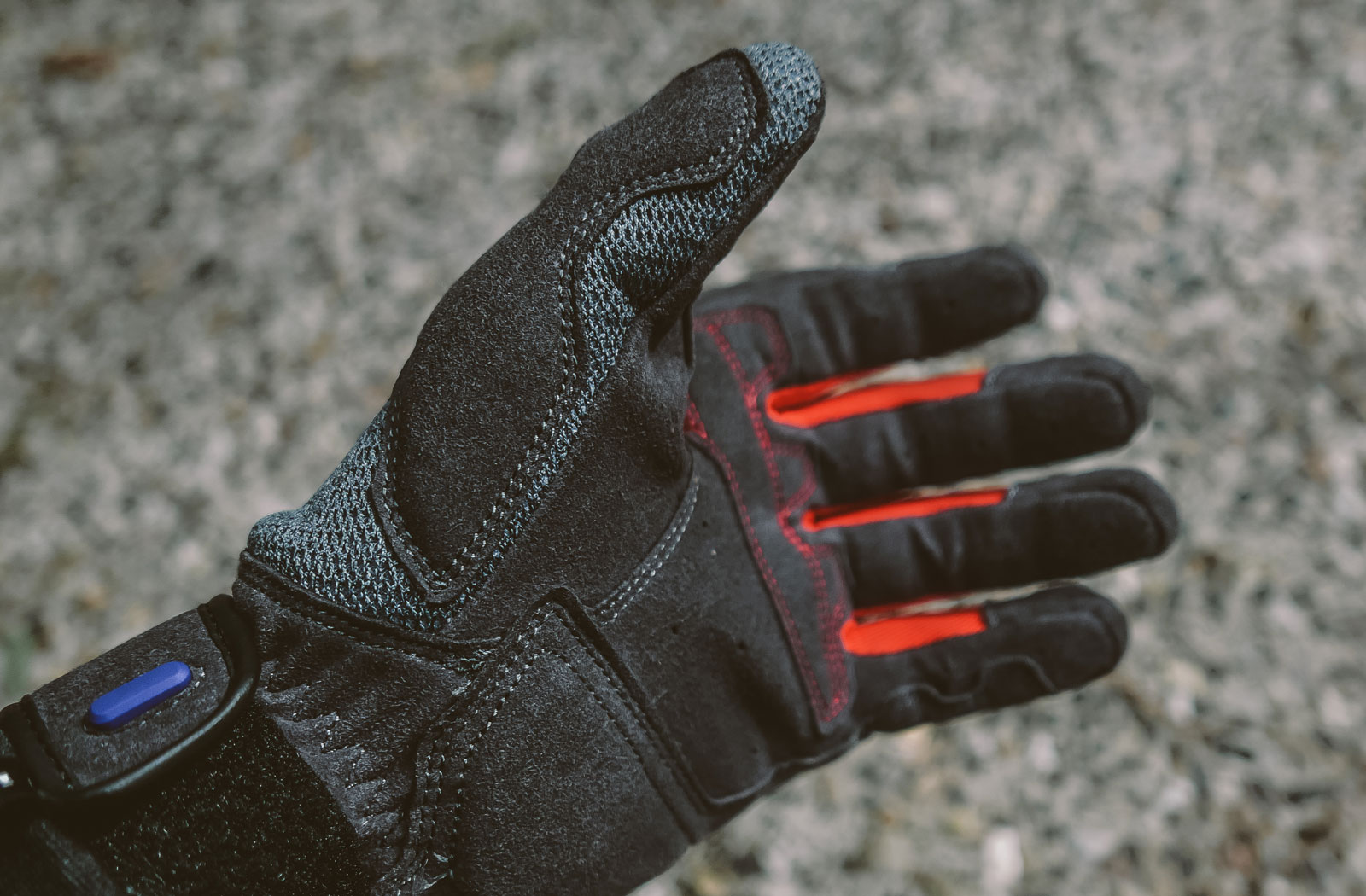 Rev'it! has used their Air Mesh fabric to allow air to penetrate through the body of the gloves and inturn keep your hands cool. The mesh covers the top of 3 of the fingers, between each finger, around the thumb and on the top of each wrist. Inside the gloves is a soft tricot liner which is also breathable and assists with moisture whicking. This of course makes the Volcanos ideal for warm weather riding which my testing has proven.
The Rev'it! Volcano gloves are made up of primarily grey tones. But every so often they reveal a splash of bright colour from the bold red air mesh between the fingers. Branding appears as a blue rubber panel with Rev'it! wording and there's an embossed logo on the side of each hand.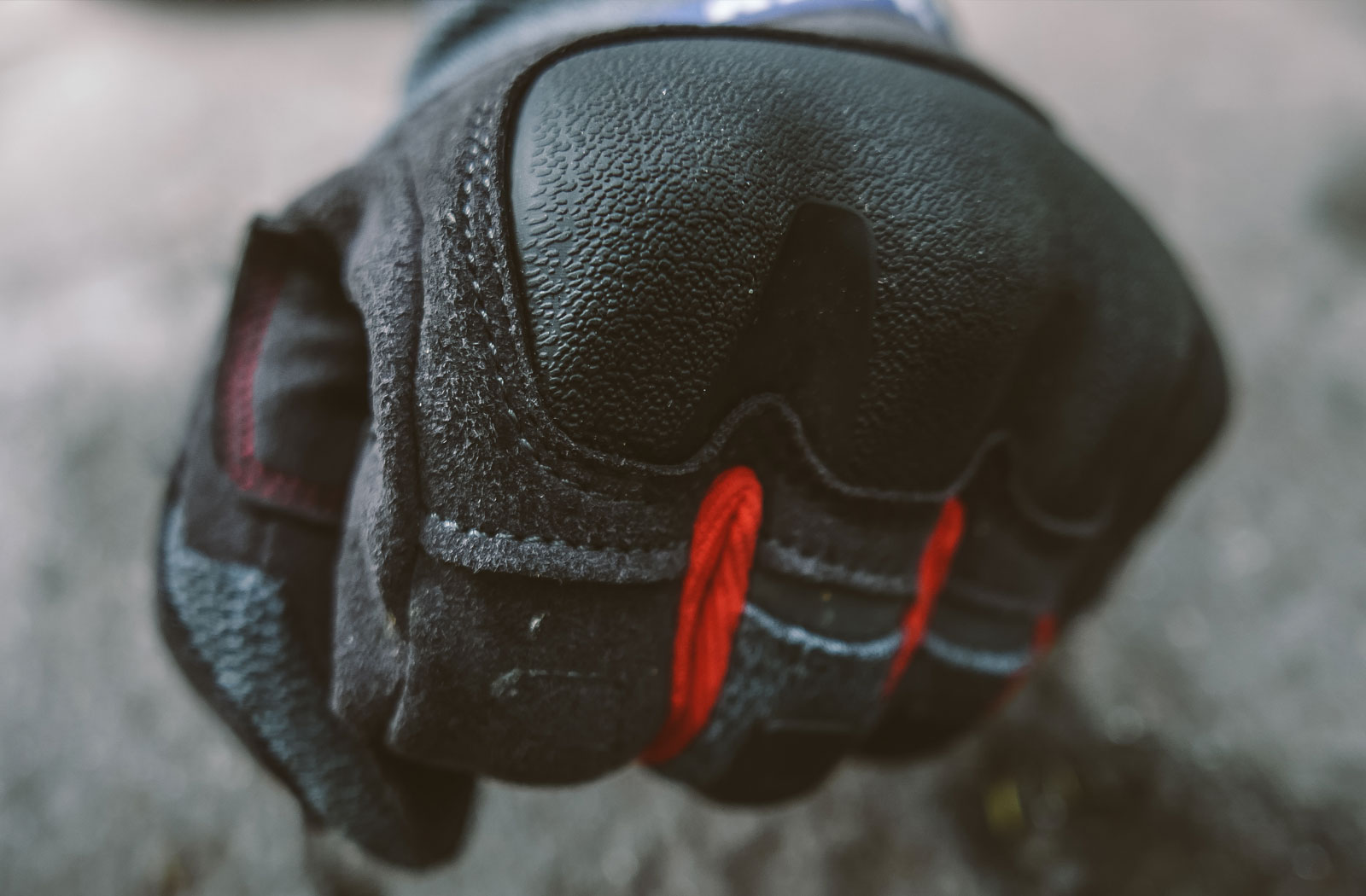 Like almost everything in Rev'it!'s range of riding gear, the Volcano gloves are CE certified (EN 13594:2015). This has been achieved with the inclusion of multiple instances of internal and external impact protection.
Across the top of the knuckles sits a SeeSoft protector that despite its protective capabilities is highly flexible. Beneath the Seesoft lies an additional layer of Temperfoam which is designed to maximise impact absorption. The same material can be found along the top of several fingers and on the inside of the palm slider.
For ease of fitment Rev'it! has added a handy pull loop at the underside of each wrist. The gloves secure quickly and easily using a hook and loop closure and are conveniently touch screen compatible.
What I liked most about the Volcano gloves, aside from the excellent airflow, is that they offer plenty of feel on the handlebars without sacrificing safety. The Rev'it! Volcanos are yet another reason why this brand has a growing presence in my riding gear collection.
Available from: Moto EST.