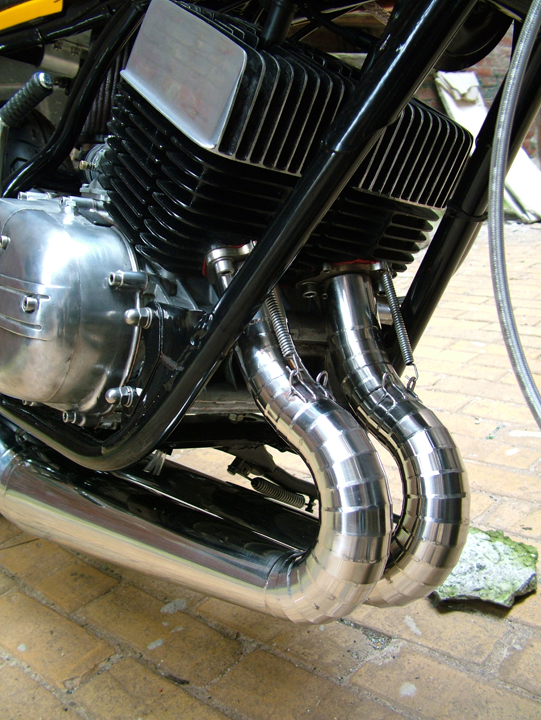 This RD350 Cafe Racer is one of several put together by Nate. It features a Benelli Mojave tank, Yamaha XS650 dual disc brakes, shaved heads, hydraulic clutch conversion and a meticulously built exhaust; each header pipe is made of 20 welded sections before connecting to the hand formed expansion chamber and finally the custom made silencer. This set up pushes the RD's power up to over 40bhp which combined with the Cafe Racer weight loss program  means it's even more of a threat to the big bike riders pride.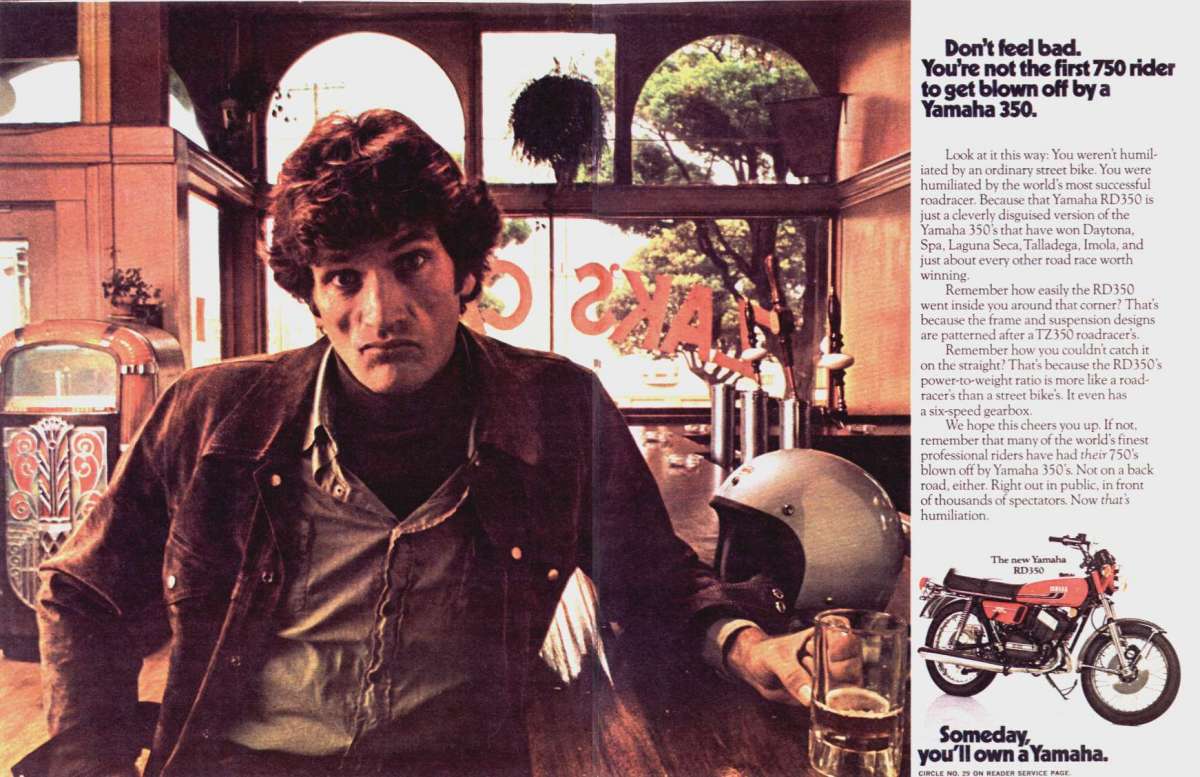 A Cafe seat with frenched in tail light, hidden battery and clip on bars finish off the Cafe Racer styling and that lovely golden orange paint makes it hard to miss out on the street (as would the noise emanating from those stainless pipes!). I want one!!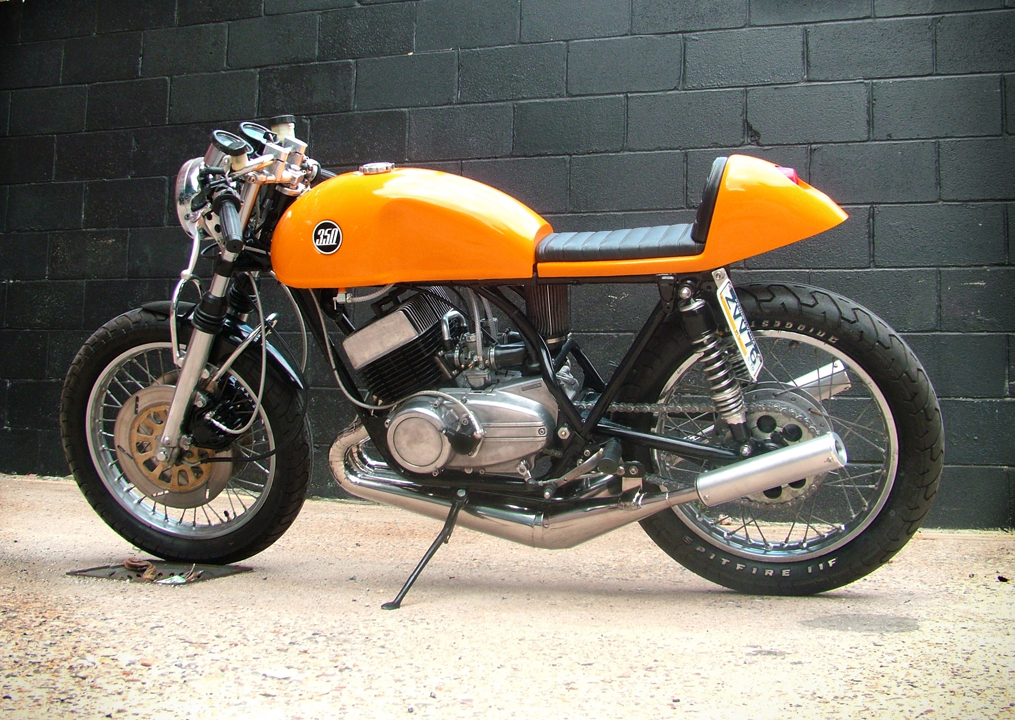 In the two stroke scene the Yamaha RD350 is somewhat of a legend. Known best for it's cheeky ad campaigns featuring the headline "Don't feel bad. You're not the first 750 rider to get blown off by a Yamaha 350" they were quick, light and fun as hell to ride.