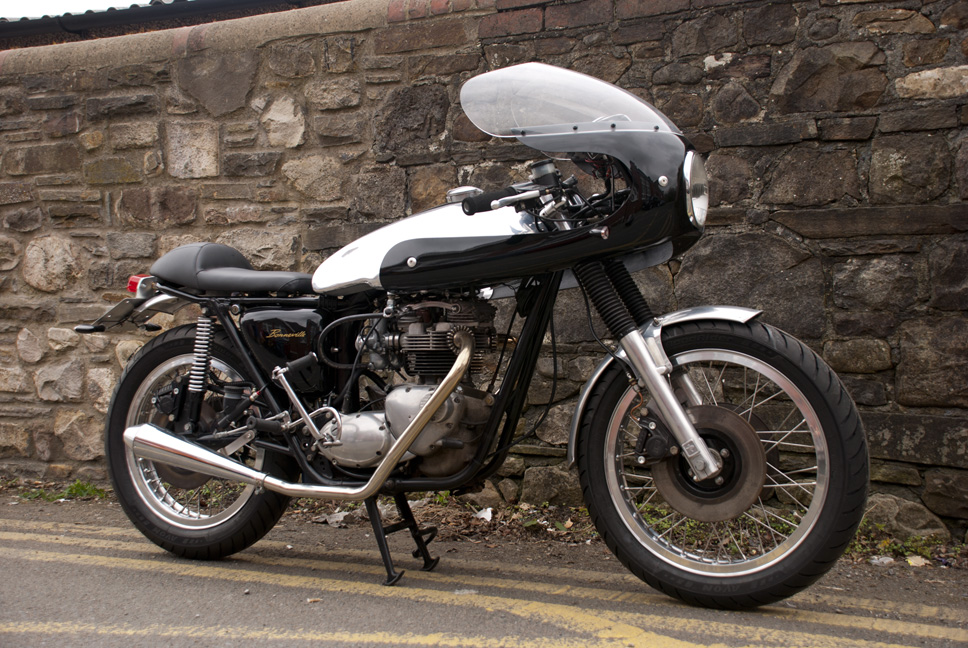 When John Bloor purchased the Triumph Motorcycles Meriden factory site in 1983 he purchased the land, buildings and all the materials still on the production lines. When Triumph went in to receivership the workers just stopped the machines, turned off the lights and left, locking the doors behind them. To keep Triumph in production Bloor gave Torquay businessman Les Harris the licence to build Triumph Bonevilles (and some Tigers) using the remaining parts while he prepared to relaunch a new updated series of Triumph motorcycles that adopted Japanese building techniques and ultimately saved the Triumph Motorcycles from extinction.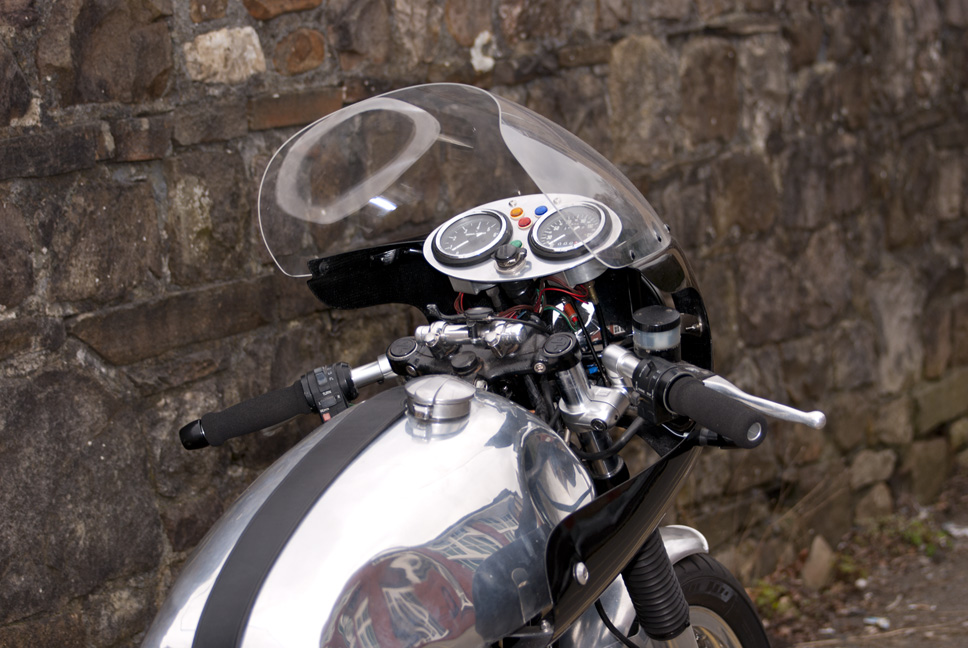 For the time Harris had producing his Bonnies he earned the title of "saviour of the British motorcycle industry" and his efforts allowed Triumph to now lay claim to be the oldest continuous production motorcycle manufacturer in the world. On the flip side though, some Harris Bonevilles were plagued with reliability and quality control issues resulting in a bad reputation amongst some purists. The Harris plant produced around 1300 bikes in total, half of which were exported to the US between 1985 and '88.
This bike is a 1988 Harris T140 Bonneville owned by English reader Clive Fitzgerald. Built using the remaining parts from the Triumph Motorcycles Meriden factory it's a symbol of Triumph's turbulent history, so when Clive set out to restore and customise his Harris Bonneville what better way to do it than to salute another icon of British motorcycling history, the Cafe Racer.
Clive started his Cafe Racer transformation by fitting a Manx style short circuit alloy tank from the tank shop and a custom made seat pan which he had upholstered by a local seat maker. Alloy front and rear mudguards replaced the heavy steel factory items and a Norville front fairing with custom made brackets, an alloy instrument cluster, Tomasselli adjustable clip-ons and stainless levers transformed the front end.