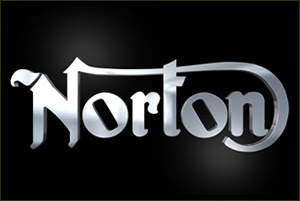 I've posted several times in the past about the New Norton Commando 961 and it seems finally that it's production has become a reality.
The first production run is set for Summer 2009 (UK) and purchases are being handled directly through Norton Motorcycles. The Norton Commando 961will sell for around £16,000 which puts it in the same bracket as a Ducati 1198S and out of reach for many.
"The 961 Commando SE represents a new beginning for Norton Motorcycles. Designed and built from the ground up, this bike continues the Norton legacy of defined style and performance. This modern roadster reflects the soul of the original machine. Classic sculptural forms are combined with raw functionalism, laying beautiful shapes over a structural frame and muscular motor; resulting in a visual language that is both sensual and purposeful. With a very narrow waist and curves in just the right places, the 961 is a bike that feels as good as it looks. "
I have to say though I'm still a little dubious about this actually happening. With all the ups and downs up to this point I need to see them myself to believe it's a reality.
Here's a breakdown of the Commando 961 spec list:
Frame: Steel tubular cradle with integral oil tank
Front suspension: 43mm Ohlins RWU – Adjustable preload, compression, and rebound damping. Rear suspension: Ohlins reservoir-style twin shocks – Adjustable ride height, preload, compression, and rebound damping.
Brakes: Brembo 320mm semi-floating hi carbon stainless steel front discs
Brembo 220mm rear disc
Engine: 961cc, air cooled, Parallel twin with push-rod valve actuation, dry sump
Power: 80PS @ 6500RPM
Torque: 90Nm @ 5200RPM
Gearbox: constant mesh 5 speed
Wet clutch
Electric start
Instrumentation: Norton electronic analogue speedo and tachometer with dual trip meters and 'hidden until lit' warning lights
Fuel tank capacity: 17l
Dry weight: 188kg
It's also nice to know that the company is British controlled again. I don't have anything against the USofA but it just didn't sit right with me having Norton controlled by anyone other than the British.