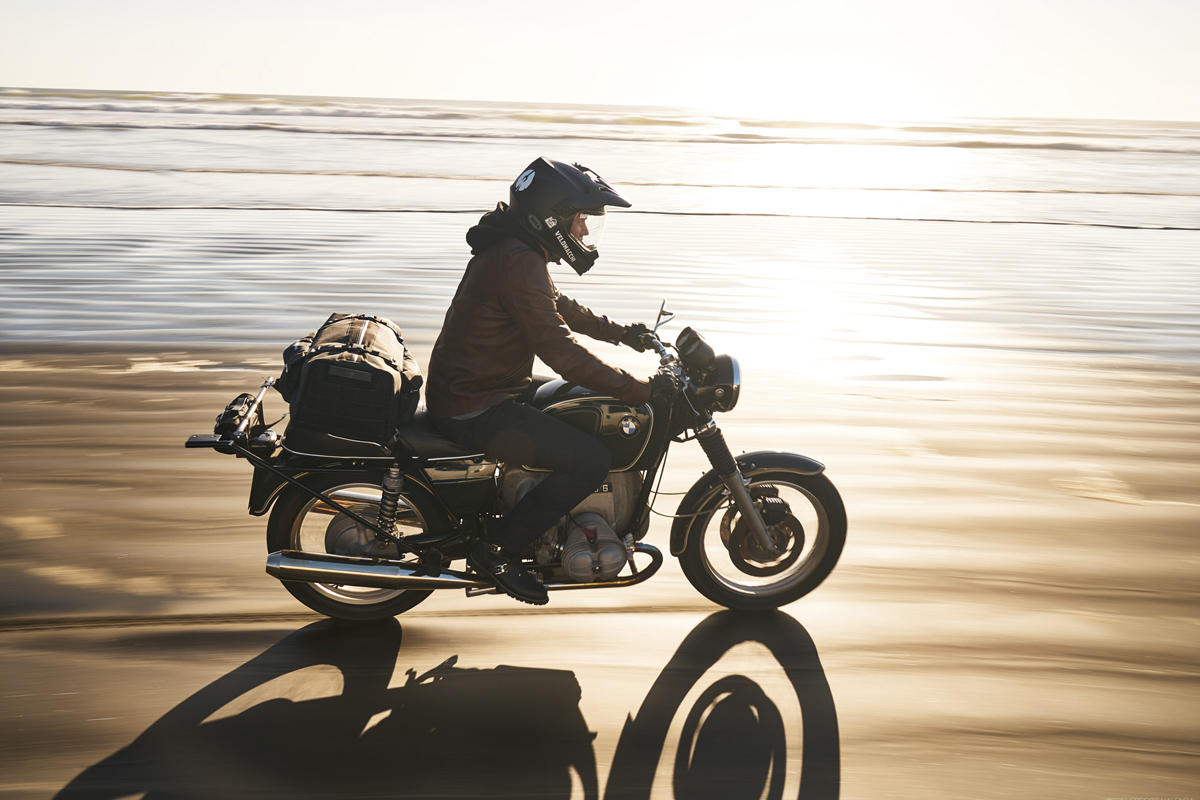 The crew at Velomacchi certainly know how to make a good looking bit of luggage, but what they really excel in is smart design and their new Speedway Duffel bag is no exception. Capable of hauling a comprehensive 50 liters of gear the Speedway Duffel won't leave you struggling to decide which of your favorite t-shirts to leave behind. The main compartment will hold 42 liters of socks and jocks while two side pockets provide 8 additional liters of easy access storage for your favorite EDC items. If packing light really isn't your thing then the bags tension straps will help you close the zipper with ease.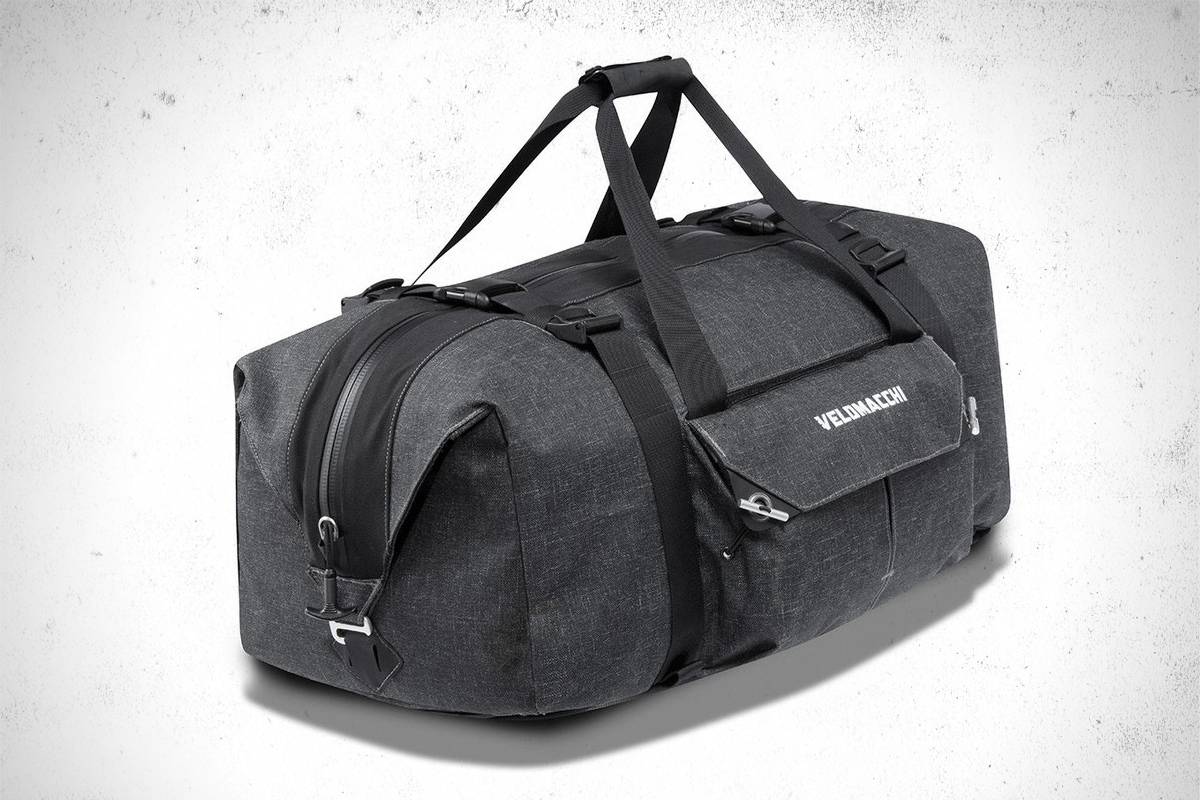 Like the other bags in their range, the Speedway Duffel is made from abrasion and waterproof 1000D "competition fabric". The main compartment closes using a sturdy YKK zipper and all of the bag's compartments are watertight. At 12.5 x 25 x 10 inches, the Speedway Duffel won't pass for carry on luggage during your next flight, but it will strap nicely to the rear of your motorcycle. The included tie-down points make securing the bag to your ride a breeze and its handles can be tucked away behind velcro closures to prevent them from whipping your kidneys at highway speeds.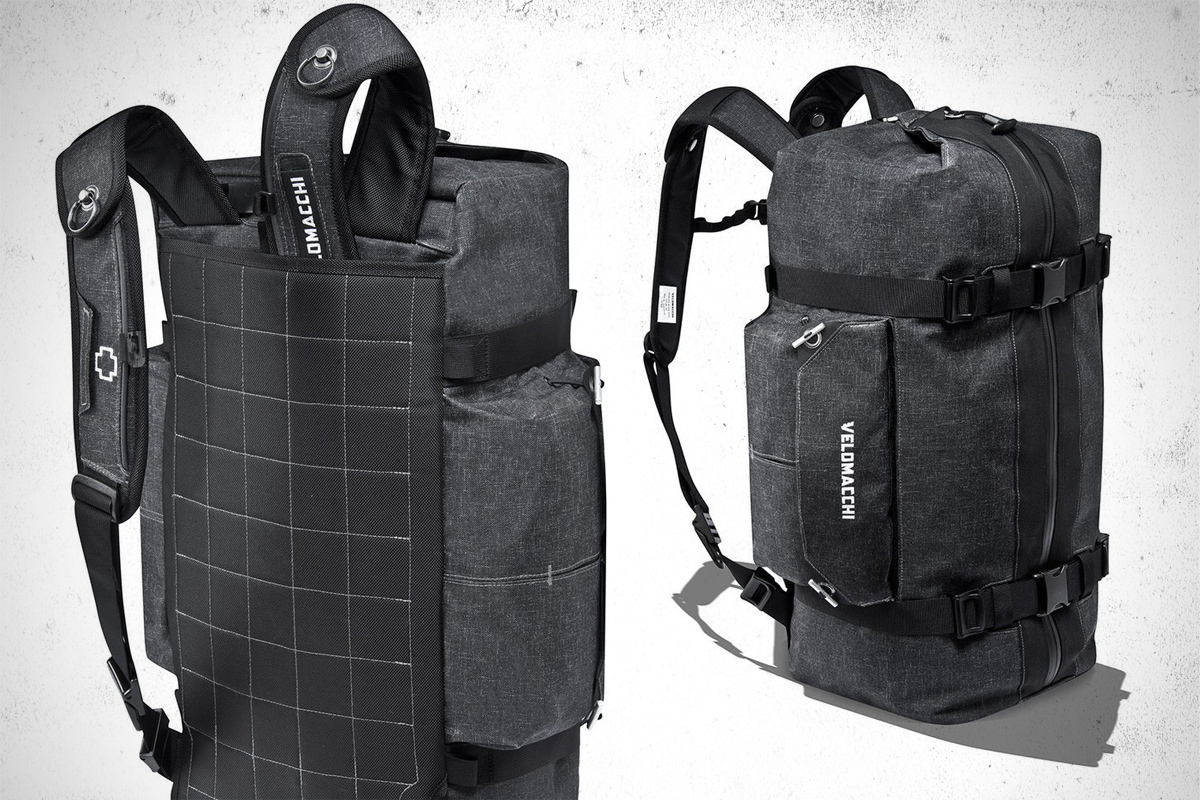 Where the Speedway Duffel really comes into its own is in the alternative carry options it offers. Along with the standard handles, you'll find on any duffel bag the Speedway Duffel can be converted into a backpack. Hidden away beneath the bags quilted base panel are a pair of shoulder straps that utilize Velomacchi's patented clavicle hinge system to ensure rider comfort, no matter what your size or shape. The integrated sternum strap holds helps hold everything in place during more spirited riding and you even have the option of fitting it with a hydration sleeve.
At $279USD the Velomacchi Speedway Duffel is not the cheapest motorcycle luggage option out there. However, if you're looking for a bag that's suitable for just about any journey (on or off the bike) it could be just the ticket.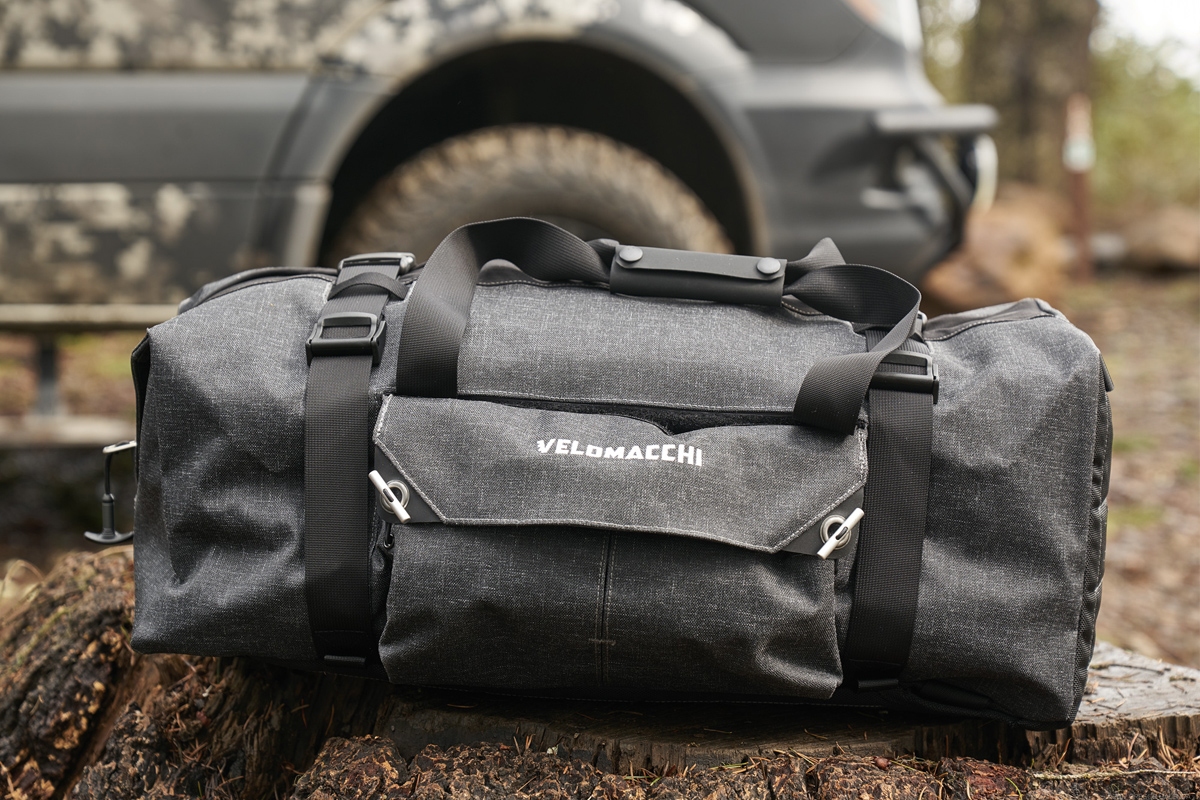 There are two types of people in this world. Those who pack their bag like they're taking part in the World Tetris Championships, and those who like to stuff it like a Christmas turkey. Personally, I'm a stuffer which is why I love a good duffel bag. Unfortunately, duffel bags have never really been a viable option for motorcycle luggage, or at least until now.