The line between motorcycle riding gear and street fashion has been well and truly blurred. California based VKTRE Moto Co. specializes in creating high-end motorcycle apparel. Their catalog is made up of modern interpretations of classic designs built to withstand the rigors of riding. As part of their commitment to making great-looking riding gear, they offer a tailoring service to create a jacket that'll fit you like a glove. Each VKTRE jacket is handcrafted in their LA-based studio where they are able to maintain the highest level of quality control for their customers.
The VKTRE Heritage Road Jacket is a salute to the companies home town of Los Angeles. It captures the spirit of LA both in its styling and by being made from 100% locally sourced materials. The leather is supple, the finish impeccable and its timeless styling effortlessly cool. VKTRE supplied us with a Heritage Road jacket for our latest riding gear review so we tasked Matt McLeod from Krank Engineering with putting it through its paces…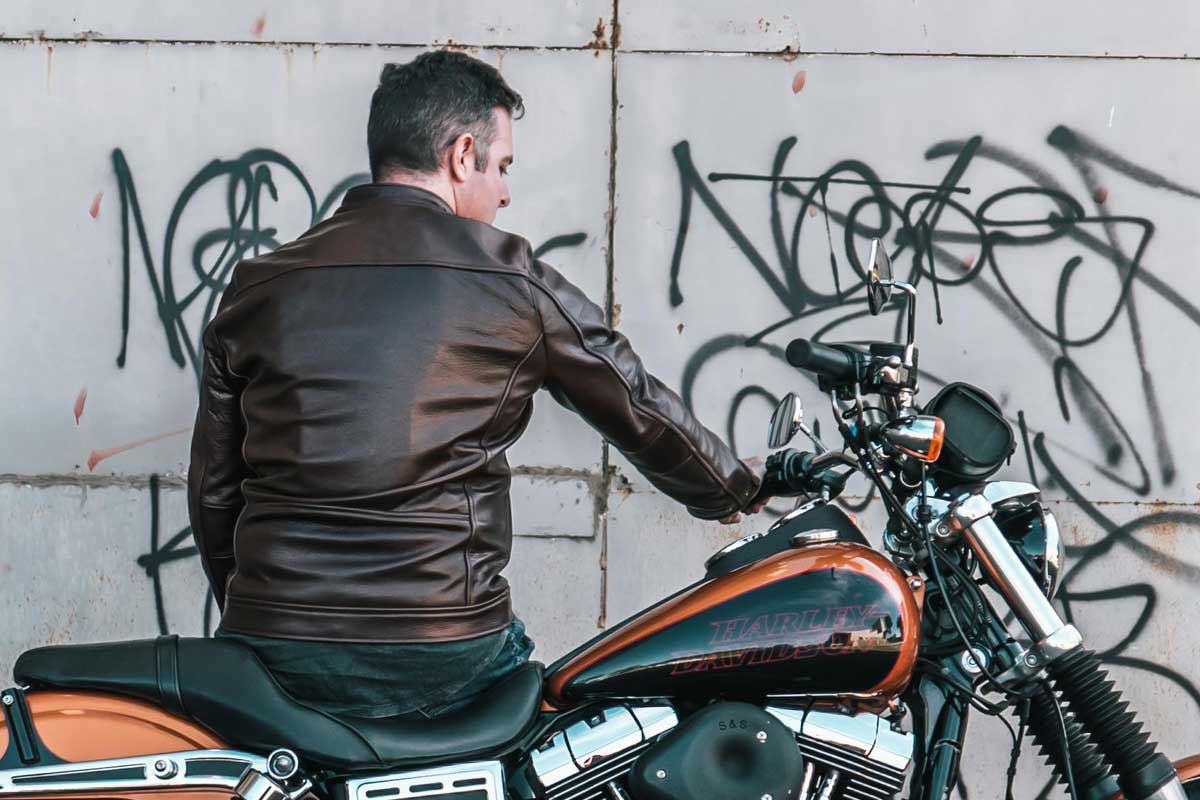 "To test out the Moto Heritage jacket I planned a trip out to the Boogaloo Invitational, a hotrod/chopper show in country Victoria, Australia. I went the long way and covered a total of 300km. The forecast was 18 degrees Celcius and overcast, but it wasn't that warm when I hit the road at lunchtime.
The Heritage Road jacket doesn't come with armor but has pockets to install it. VKTRE does offer it in their store though and a full set (elbows, shoulders, back) will set you back an additional $100 USD. Before I headed off I slipped a full set in from one of my other jackets. The armor pockets are generously sized so no need to fight to get it installed or sitting right. I layered up with a couple of light tops under the jacket and a Kevlar vest over the top. The internal zipped pocket accommodated my iPhone XR nicely, and I slipped my slim wallet in the left external breast pocket, which fastens down with press studs. All up the jacket has 4 external pockets and one internal.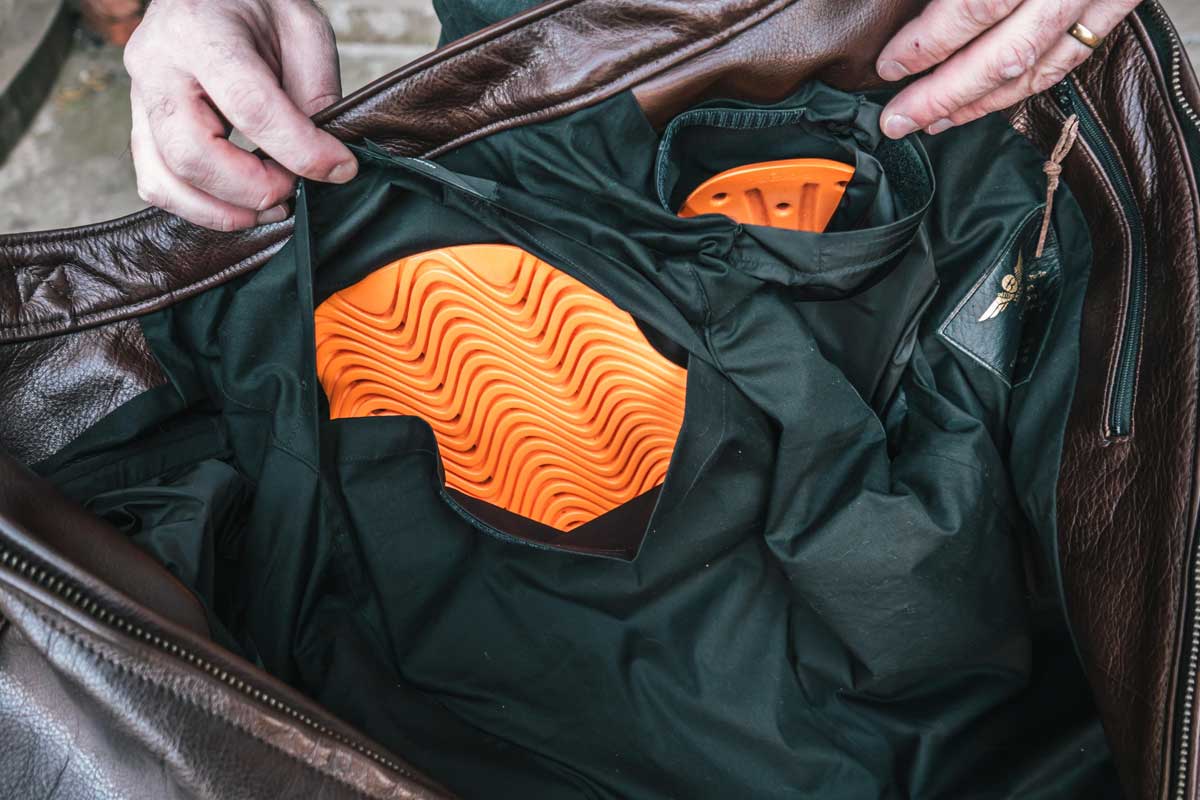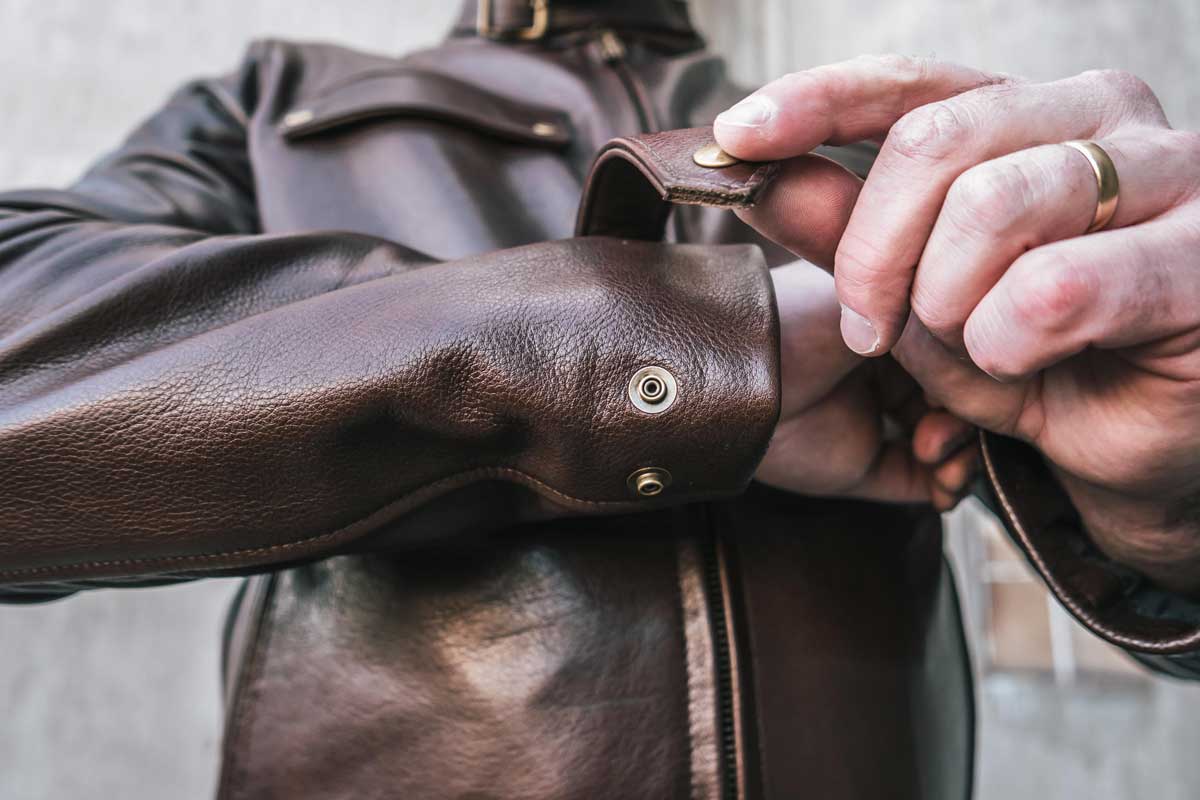 For my 185cm stature, the size "L" jacket sleeves were the perfect length. The torso was a tad longer than I am used to, but not enough so that it looked wrong. Granted, I have long legs and a short torso, so this might be less of a problem for those with more "normal" proportions. To prevent any issues with the jacket bunching up VKTRE has incorporated a two-way zipper into the design. This allows you to open the base of the jacket for a better fit when in a more aggressive riding position.
I found that the fit of the jacket left enough space internally to layer up with a warmer hoodie if I'd wanted to. I'd call the fit "relaxed", not slim (my dad bod was thankful for this!). The jacket's sleeves also feature three press studs to tighten them around your wrists. With my gloves on I couldn't find a comfortable position because of how the jackets 1.2 – 1.3mm leather bunched. So I left them at the widest position for the trip.
The highway section of my chosen route highlighted the fact that I'd chosen the wrong gloves for this ride. I grabbed my shorter autumn/spring gloves and should have gone with the winter gauntlets. My arm position on my Harley is essentially horizontal, so the wind blast traveled directly up my arms. If I'd persisted with cinching the wrist closures it may have proved more comfortable after all. Once I hit the hills and headed through the forest the temperature plummeted. My arms complained about the air blast up my sleeves, but the jacket kept my chest warm during that chilly stretch.
At the Boogaloo show, the temperature didn't reach the forecast high, so I simply unzipped the jacket and wore it throughout the day. This is where the Heritage Road jacket shines. VKTRE has created a cut and finish that doesn't scream "motorcycle jacket!". This makes it a great all-rounder. Off the bike, it doubles as protection against the chill and it won't get you refused entry or laughed out of your favorite bar.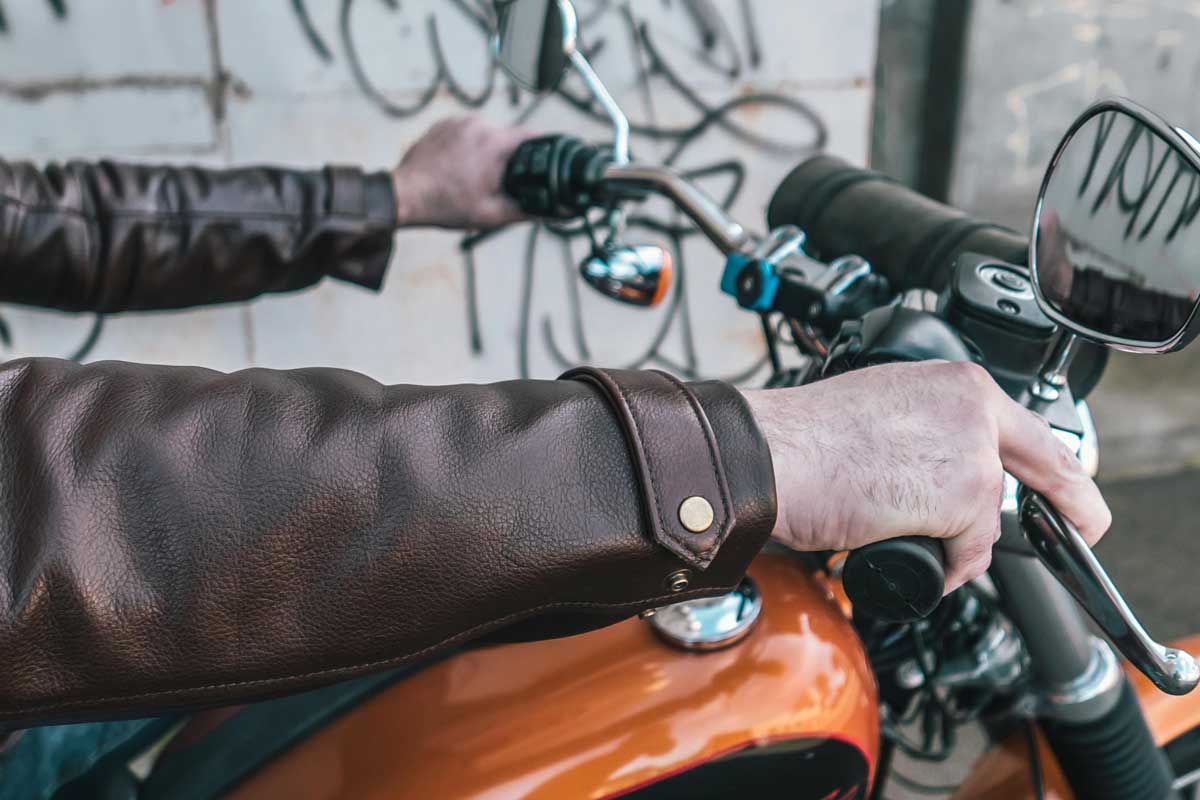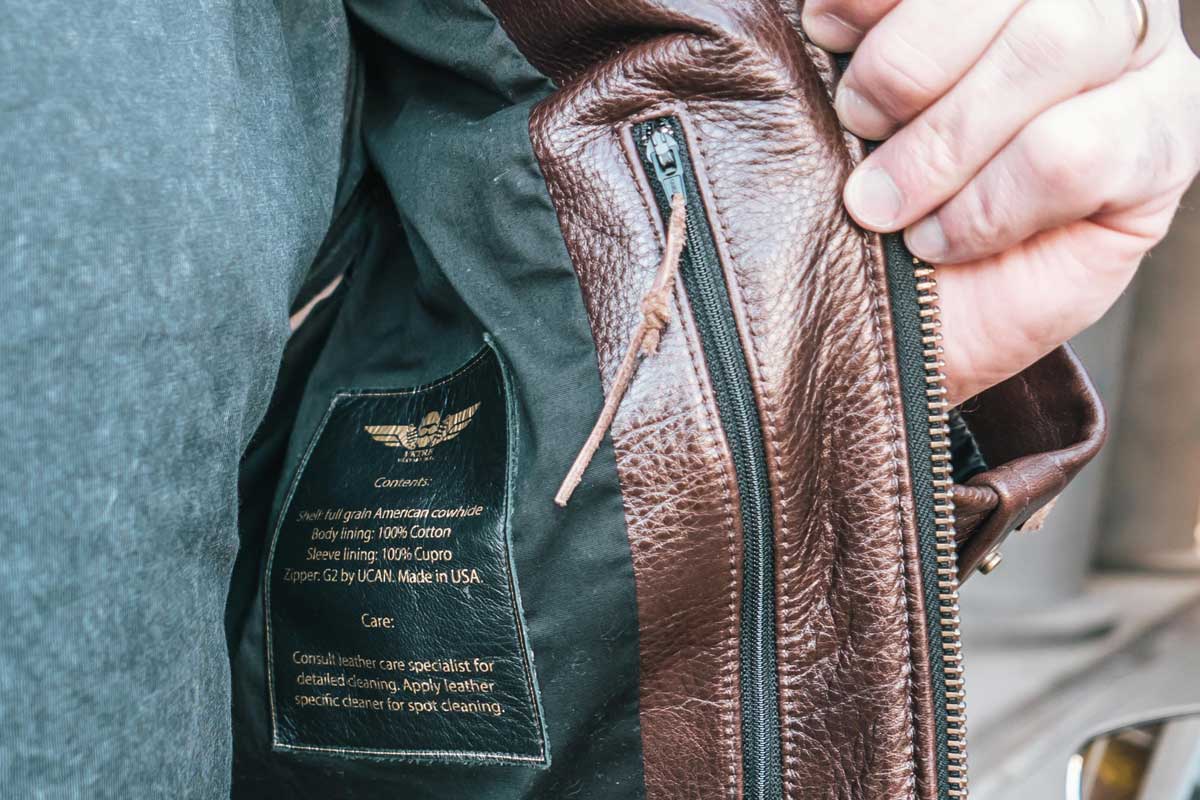 I'd advise wearing this jacket with a t-shirt in temperatures north of 22 Celcius. Anything below and some extra layers will really help. Above 30 Celcius I suspect it would be too hot, as would any leather motorcycle jacket of this weight. If you're riding in arctic conditions you'd probably have more appropriate winter riding gear to properly stave off the cold. That said I'd position the Heritage Road jacket as the perfect jacket for long rides on warmer autumn or spring days, but bar hopping around town is where this great looking jacket really excels.
My only real gripe with the whole design of this motorcycle jacket is the buckle closure for the neck strap. It takes on average about 30 seconds of fiddling to get it done up. Don't even attempt it once you've put your gloves on. For that reason, I'd prefer to see press studs on the collar, but perhaps that would detract from the style VKTRE has set out to capture. As for sizing, I found it to be true to the chart on their website. The photos of the model on the website show a fit that is much closer than the Large-size jacket I tested, but I'm happy with that. I prefer to layer-up under my jackets in Melbourne's unpredictable and often chilly weather. If you want a snug fit it may be best to go with a smaller size.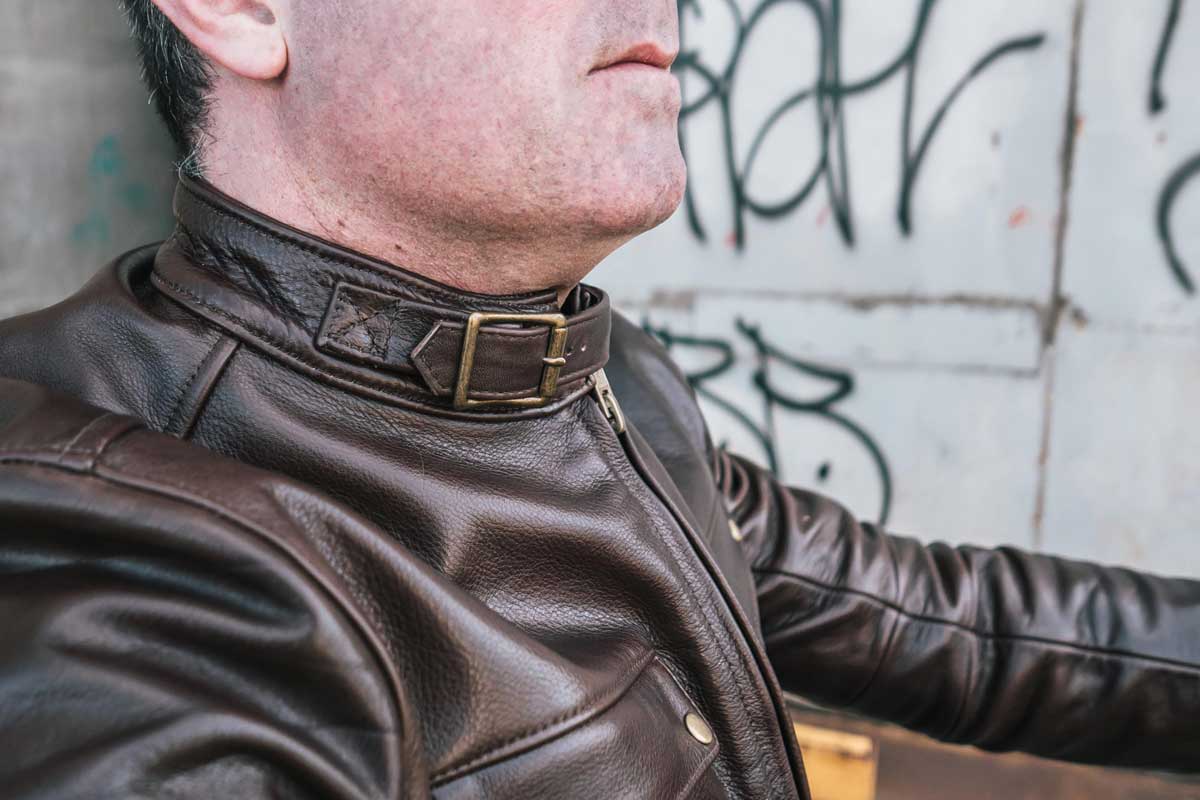 Finished in a rich "café" brown leather sourced locally to VKTRE's HQ the Heritage Road jacket is a beautifully-styled bit of ridging gear. Best of all it's functional on the bike or at the bar, cafe or perhaps even to wear to the office. I'll give it 5-stars on appearance alone!"
Special thanks to Krank Engineering