Let's be honest. Being cold and wet isn't anyone's idea of a good time. So if you're planning to ride during winter you'll need the right gear to be comfortable. There's plenty of options out there designed to keep you dry, but staying warm is a little more challenging. Riding gear experts Gerbing have been producing heated motorcycle clothing since 1975. With over 40 years of product testing and development under their belts, it's fair to say they are experts on the subject. With winter well underway down here in Australia, we decided to give a pair of their heated motorcycle gloves and jacket liner a go. The results have changed our seasonal riding habits forever.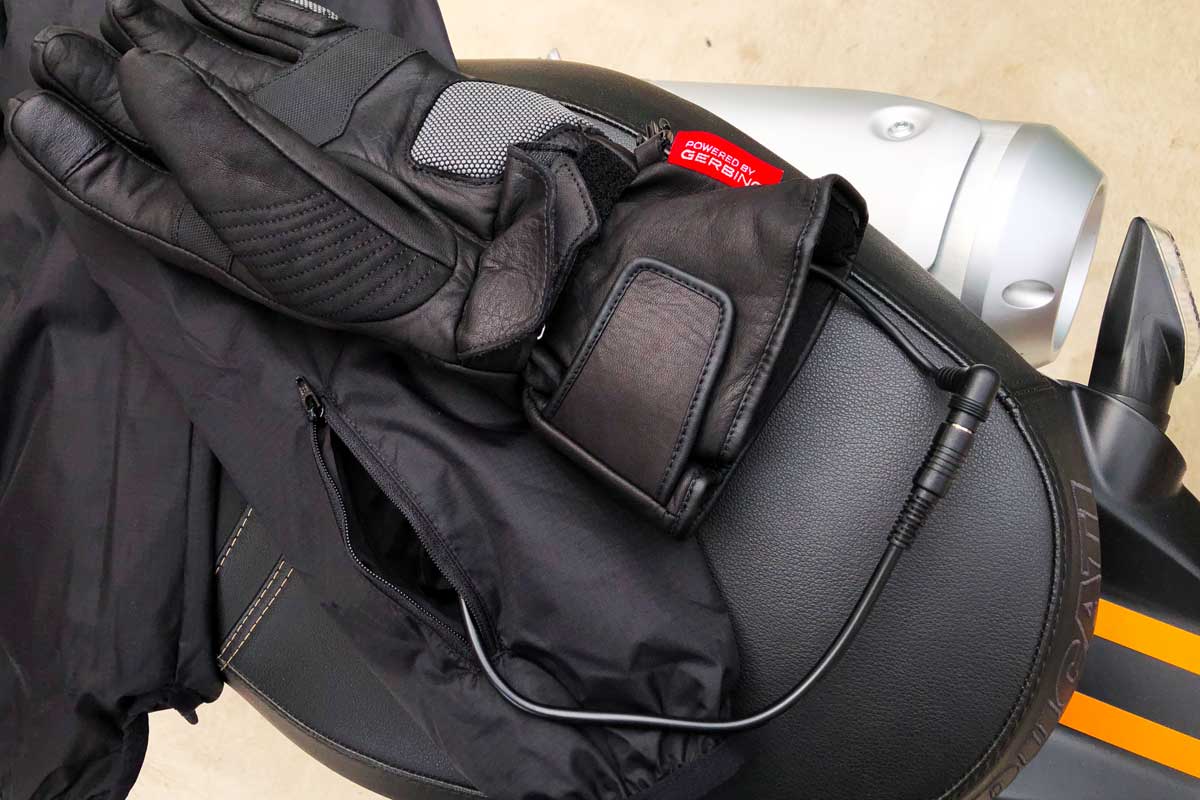 Installing Gerbing Heated Riding Gear
The equipment we tested during our Gerbing Heated Clothing review included a pair of 12-volt Vanguard heated motorcycles gloves and a 12-volt Heated Jacket Liner. The most challenging aspect of using gear like this is that it requires being attached to a 12-volt power source. Gerbing offers several different options for installing their gear on a motorcycle, in our case we went with their battery harness adapter. The system has to be connected directly to your motorcycles battery terminals so you'll need some basic tools. With the battery exposed it's simply a matter of attaching the positive and negative cables and calculating which fuse you require using the included chart. We went with the recommended 10 amp fuse to run both the jacket liner and heated motorcycle gloves simultaneously. Gerbing also offers a few alternative connection methods such as a 12V DC plug if your bike is equipped with one.
Once the cables are attached you then need to fit a controller. With 2 separate items of heated gear, we opted for a dual-channel controller and also grabbed the Gerbing Dual Wireless Temperature Remote to make things easier while on the go. Along with fitting the harness to the battery the other big challenge you will face is arranging the cables. Since we had the wireless remote we opted to stash everything under the seat leaving only the 2 connectors exposed at the back of the fuel tank.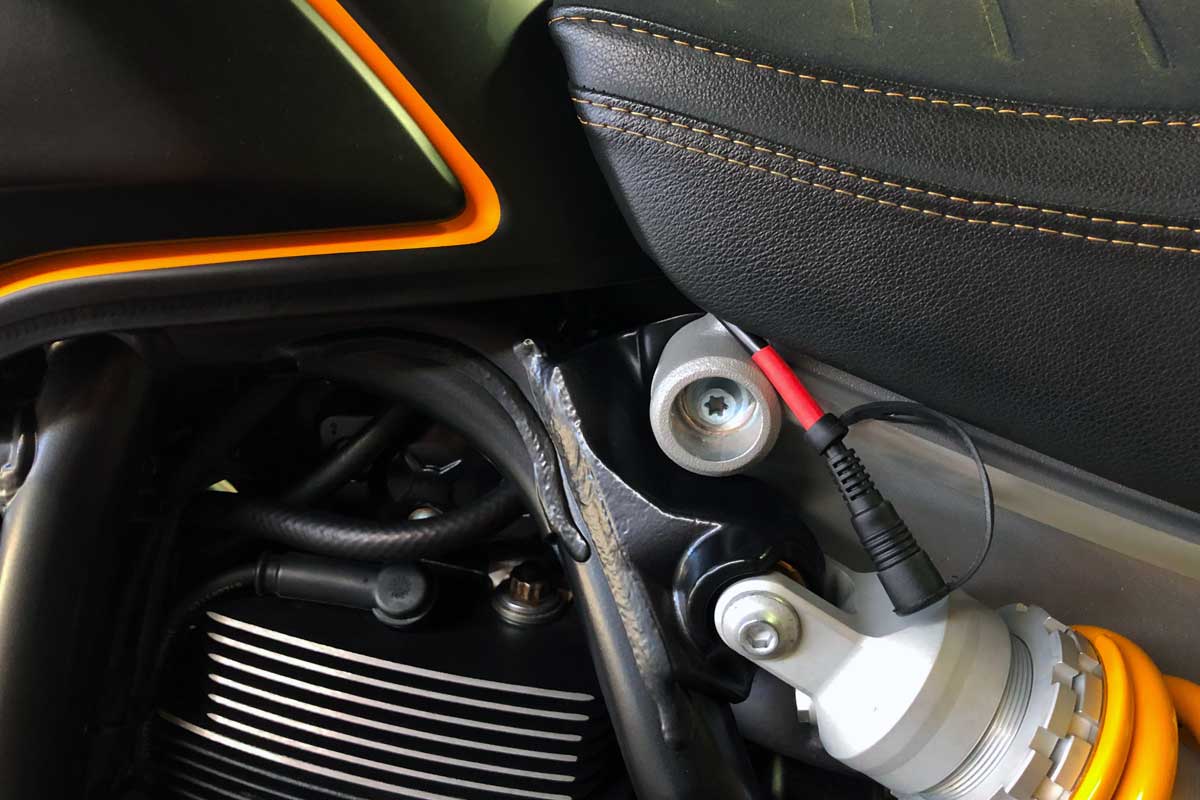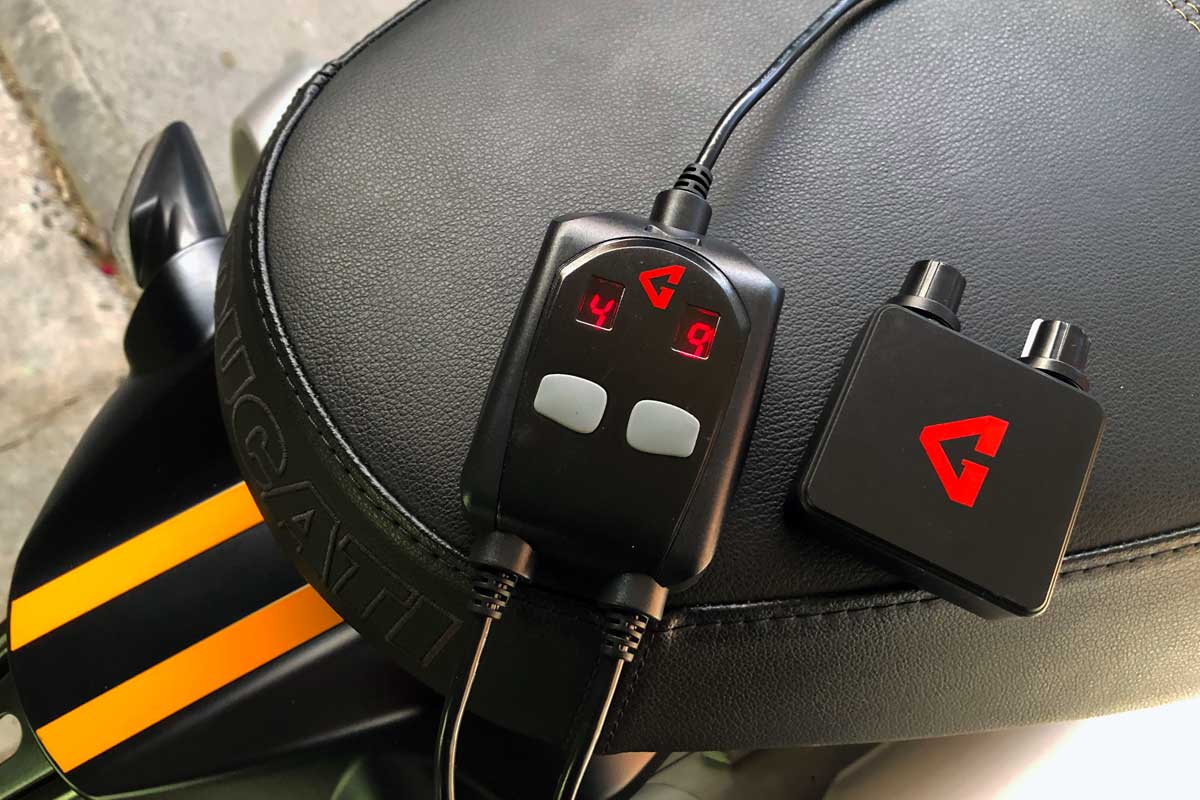 Putting it to the test
With everything installed it was time for a test run. First, fire up your motorcycle and connect the wireless controller to the wired controller. This involves pressing two buttons simultaneously – they couldn't have made it any easier. On the lower inside left of the jacket liner is a pocket containing all the connector cables. When you're in the saddle you plug each lead into its corresponding plugs. The gloves are connected by accessing more cables found inside pockets on the jacket's arms. Being wired to your motorcycle is a rather strange feeling. Obviously you need to be mindful of the connectors when you dismount and you can't stand up in the saddle unless you've left enough free cable to do so.
There are 10 different heat level settings available on each channel of the controller. Once activated the heat from the Gerbing Microwire inside the gear is almost instantaneous. Gerbing Microwire is a durable and highly efficient heating system that uses stainless steel wires woven into a waterproof casing. The wire is run through heating panels within the gear to spread the heat evenly over your body. On the day of our test temperatures ranged between 12 – 7 degrees Celcius (54 – 45 f) and we found that level 4 was more than enough to stay comfortable. For the purpose of the test, we also ran the gear at level 8 for part of our 4-hour journey. At this setting, it felt like sitting up close to a campfire. In a word, toasty! If you crank the settings all the way up temperatures max out at around 57c (135f).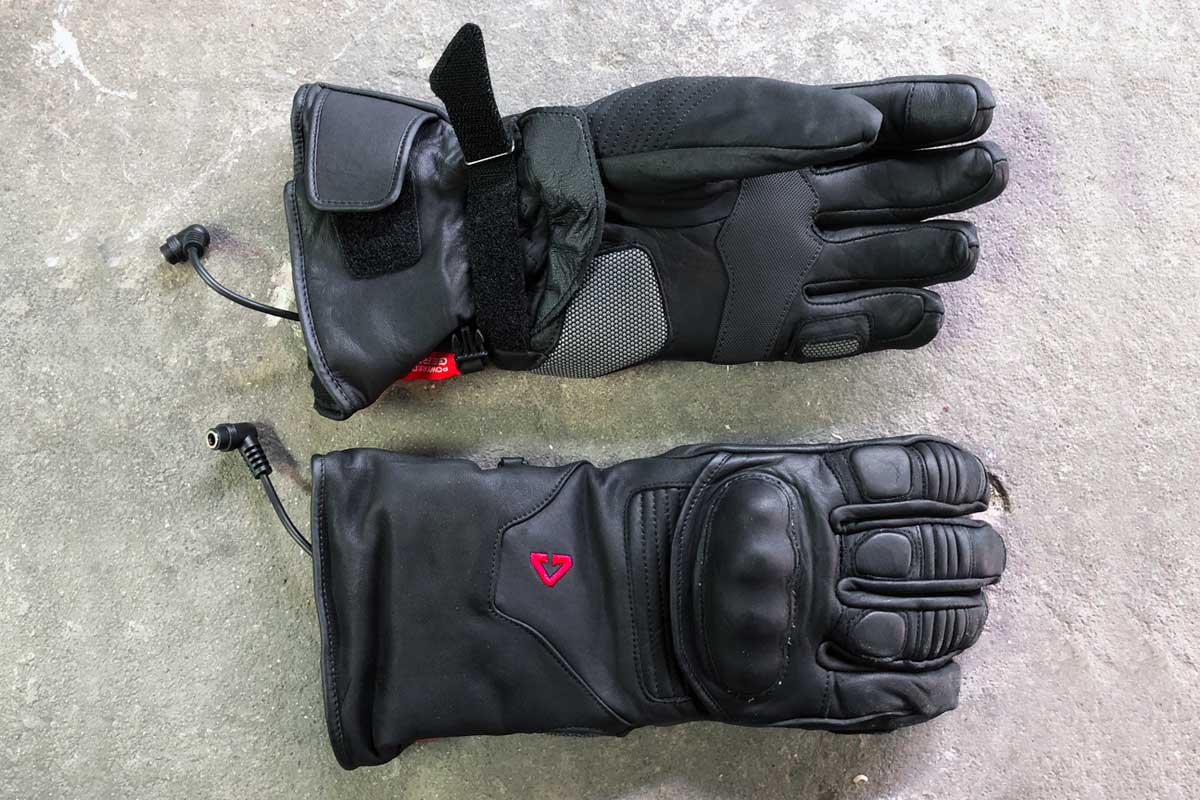 Heating and beyond
Gerbing hasn't cut any corners in terms of quality or safety when developing their heated riding gear. The Vanguard heated motorcycle gloves feature gauntlet styling to keep the wind out of your sleeves. The gloves are constructed from premium cowhide leather and are lined with a waterproof membrane. Then there's reflective piping, reinforced palms, impact gel panels and TPU knuckle armour to keep your hands safe. As for heating, Microwire runs throughout each glove from the back of the hand around to the palm and all the way down each finger to the tips. The Gerbing heated jacket liner is made from Ripstop Nylon for durability and wind-resistance. It's cut long at the back to keep your kidneys covered and secures using sturdy YKK fasteners. Elasticated cuffs prevent wind draft and there are 7 internal heating panels that will warm your chest, arms, back and neck.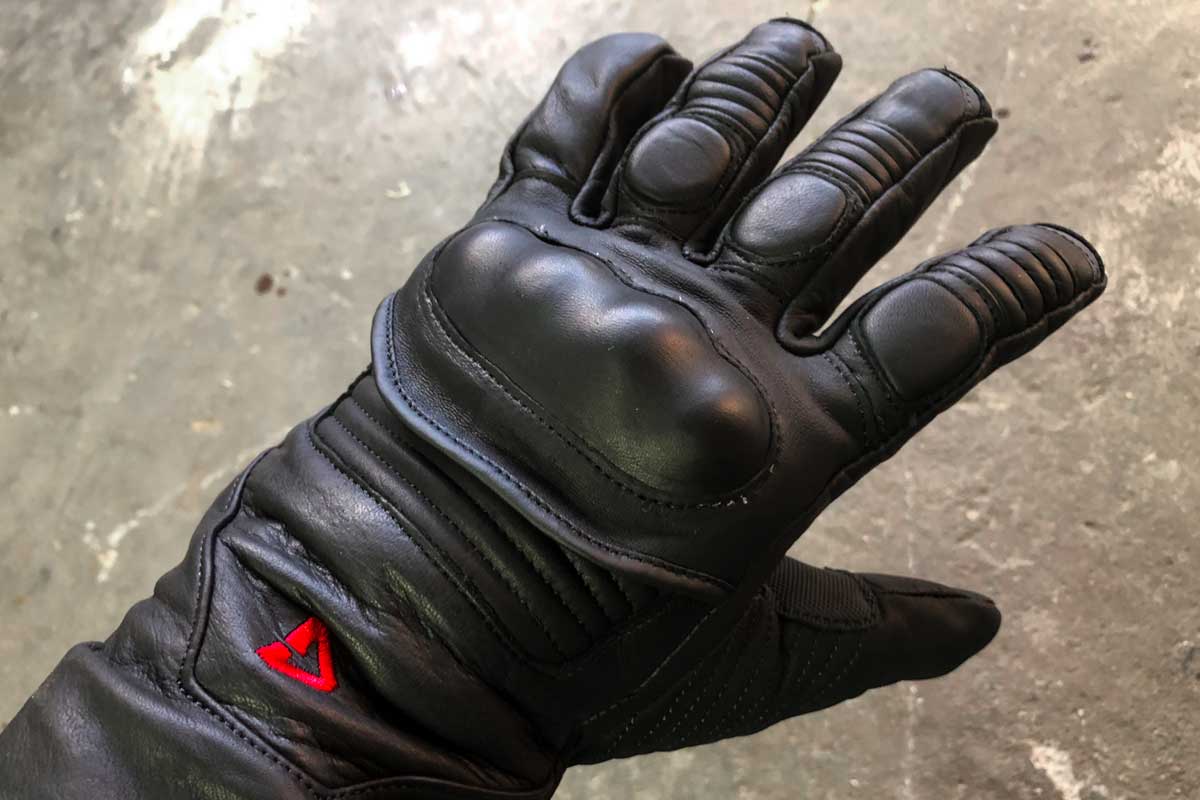 Final Verdict
Anything that adds bulk to a bike is generally frowned upon in these parts. However, in this instance, we are prepared to make an exception. Yes, having wires running from your bike to your jacket and each glove is a little awkward at first. And yes, you need to remember to turn everything off to avoid battery drain. But neither of these points outweighs the benefits. The Gerbing heated motorcycle gloves and jacket liner will enable you to ride comfortably all year round. For us, that's a gamechanger.
Along with the gear we tested, Gerbing offers everything from heated pants to socks and insoles. If you want to avoid the installation process they also offer a range of 7-volt gear that utilises lithium battery packs. However, if you're after all-day riding comfort 12 volt is the only way to go.