The Bell Bullitt wasn't the first helmet to venture into this realm, but it was certainly the most talked about and was soon followed by their rehash of the motocross styled Moto 3. Amid all of that hype a new company called Hedon was establishing itself in the United Kingdom. Unlike the larger manufacturers, Hedon took a more bespoke, high-end approach to helmet manufacturing. Their name was a testament to this, being borrowed from the word hedonism meaning "the pursuit of pleasure; sensual self-indulgence", and their helmets utilized quality materials and handmade construction. The result was a product that went beyond its basic function as a helmet to become a motorcycle fashion item of sorts.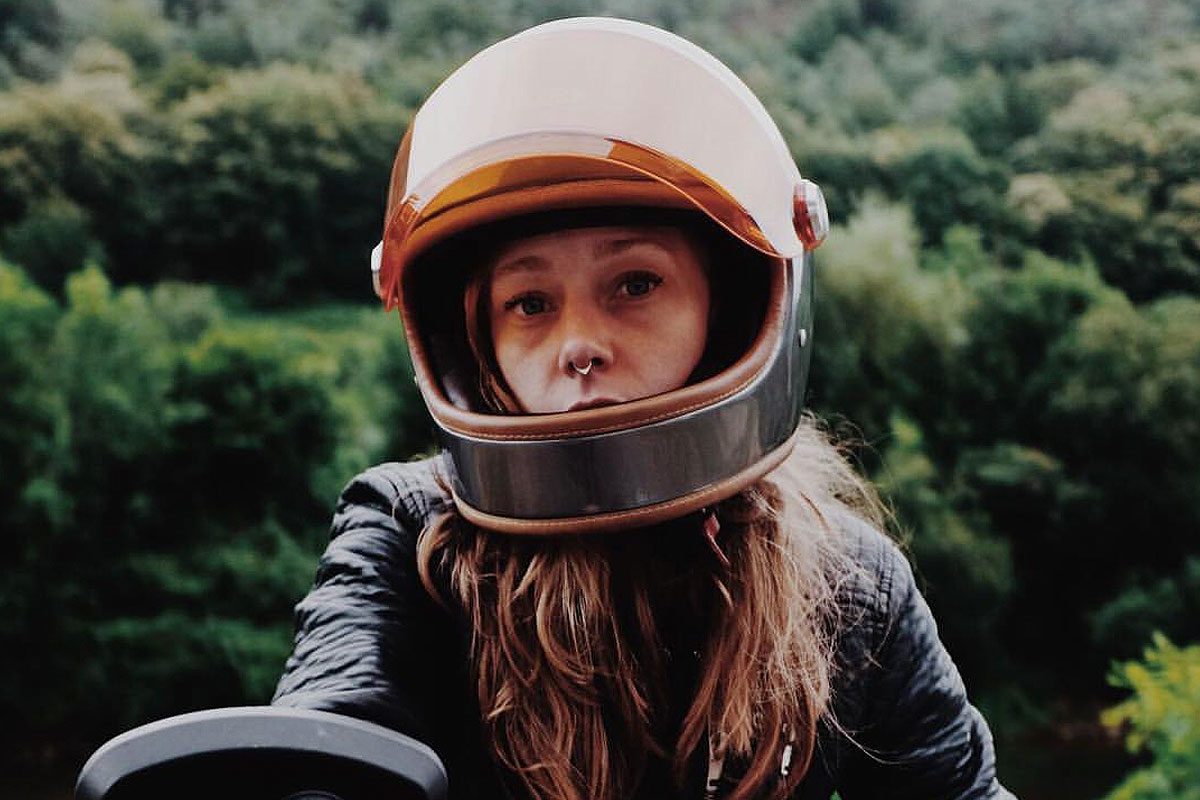 Hedon's first helmet was the open-faced 'Hedonist' which was available in a wide range of colorways and internal lining options. Their latest helmet, the full-faced 'Heroine' has been produced to the same exacting standards of quality and appearance. Typical of most retro style helmets the Heroine features a wide front opening and solid chin bar. The boxy shape of the shell is also reminiscent of vintage racing helmets and is scaled to size to prevent the helmet from looking oversized on its wearer.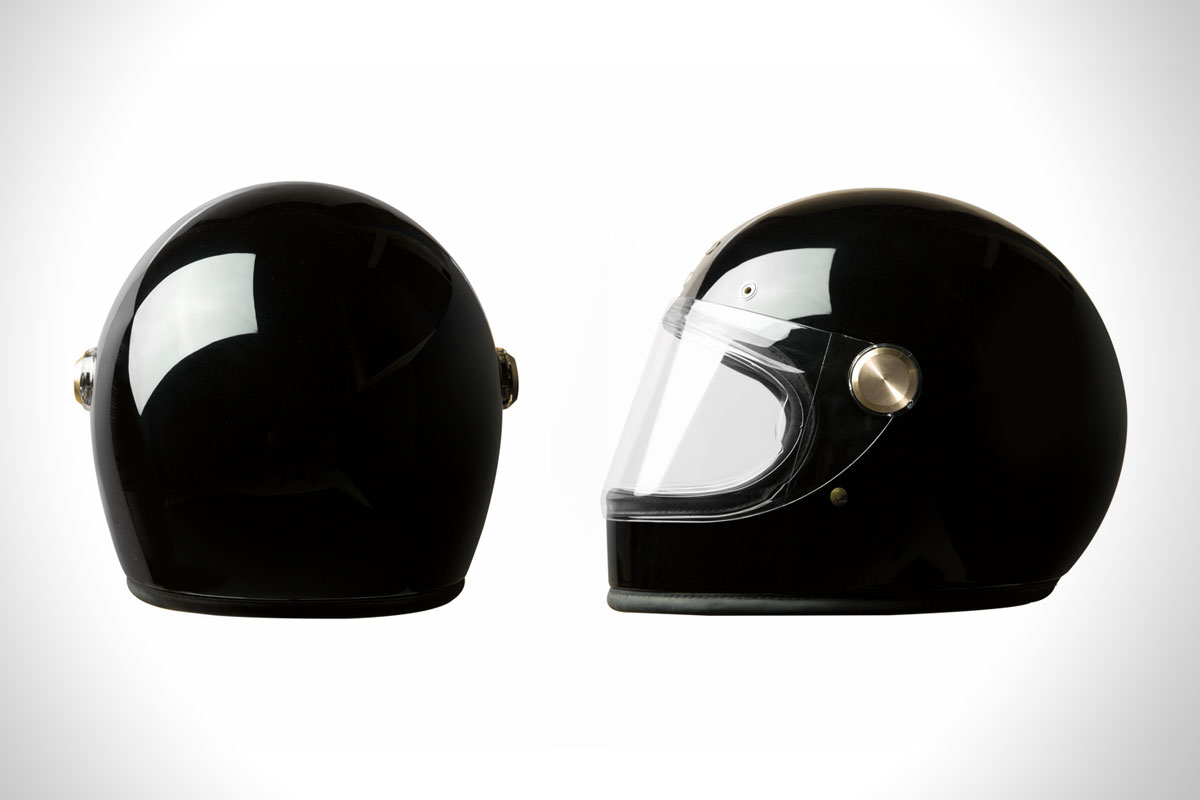 The 'Racer' is the integrated visor version of Hedon's Heroine helmet. It features a fiberglass and carbon fiber shell finished in either gloss or matte paint. On the inside, there is 360-degrees of padding that's lined with luxurious calf leather for the ultimate in comfort. Contrasting details such as the forehead mounted HEDON emblem, fastening strap buckles and visor hinges come in brass, silver, and copper depending on the chosen colorway and the visors can be switched between clear, smoked or 3 different color options.
Hedon states their visors are anti-fog thanks to a specially designed double lens and we can safely assume it functions as it should since it's been tested in the perfect environment, the United Kingdom. A 3 channel ventilation system also helps prevent fogging and keeps internal temperatures down for those living in warmer climates. Each Heroine Racer helmet tips the scales at around 1190 grams, around 100 grams lighter than the Bullitt and meets ECE and DOT safety standards.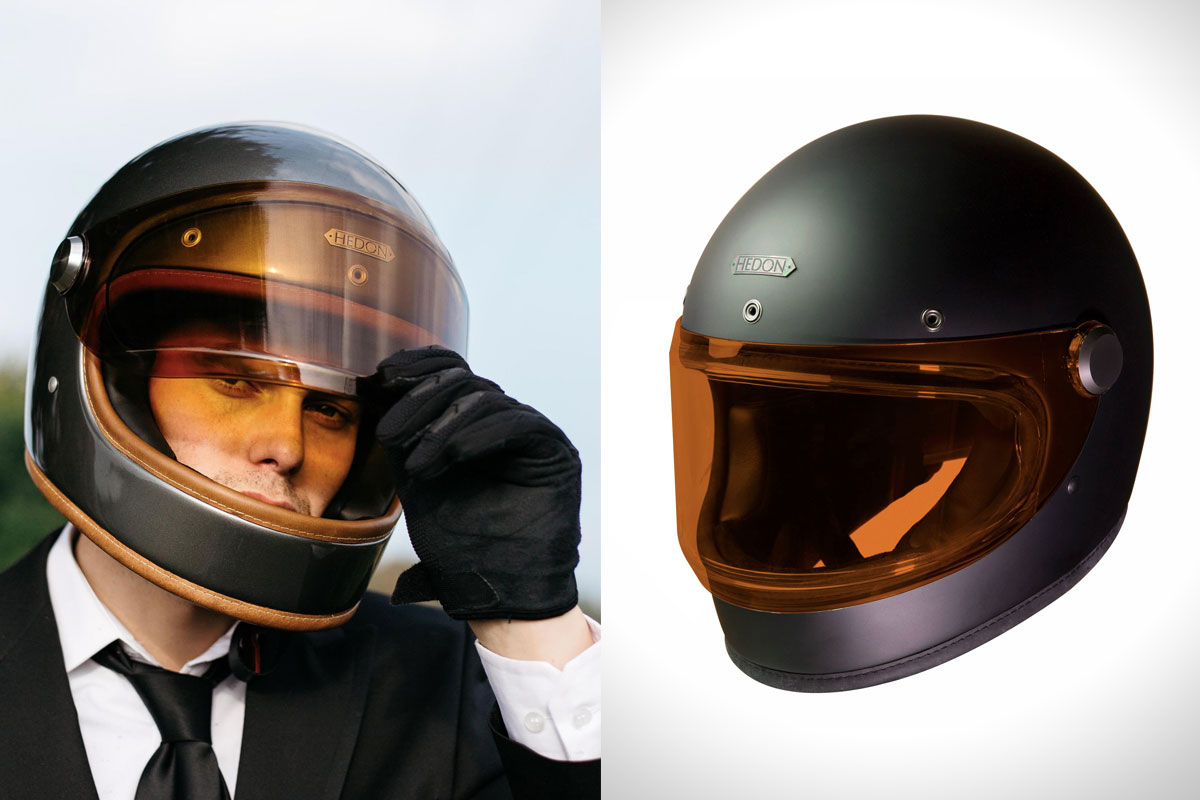 As with any fashion accessory, options are essential and Hedon has given their customers plenty to choose from. Over time the range is sure to expand further to include some of their more unique finishes such as gold and silver leaf and, more than likely, some tasteful, racing inspired livery.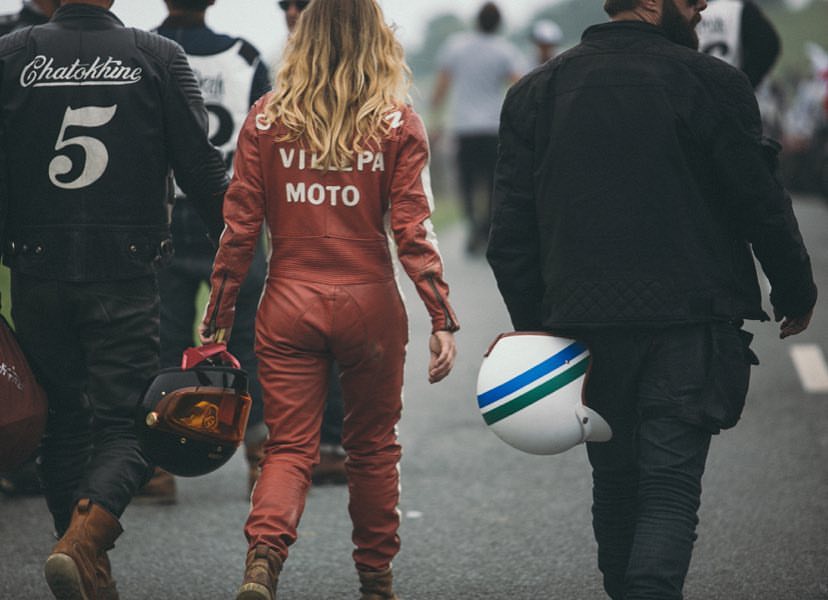 Retro styled motorcycle
helmets
have definitely become a 'thing' in the custom bike scene. Once people realized how much better an old school lid looks on a retro-styled ride every man and his dog started scouring eBay for second-hand examples. Thankfully manufacturers cottoned on to this pretty quick and started making their own. Not only did this fulfill demand, it also meant improved safety.