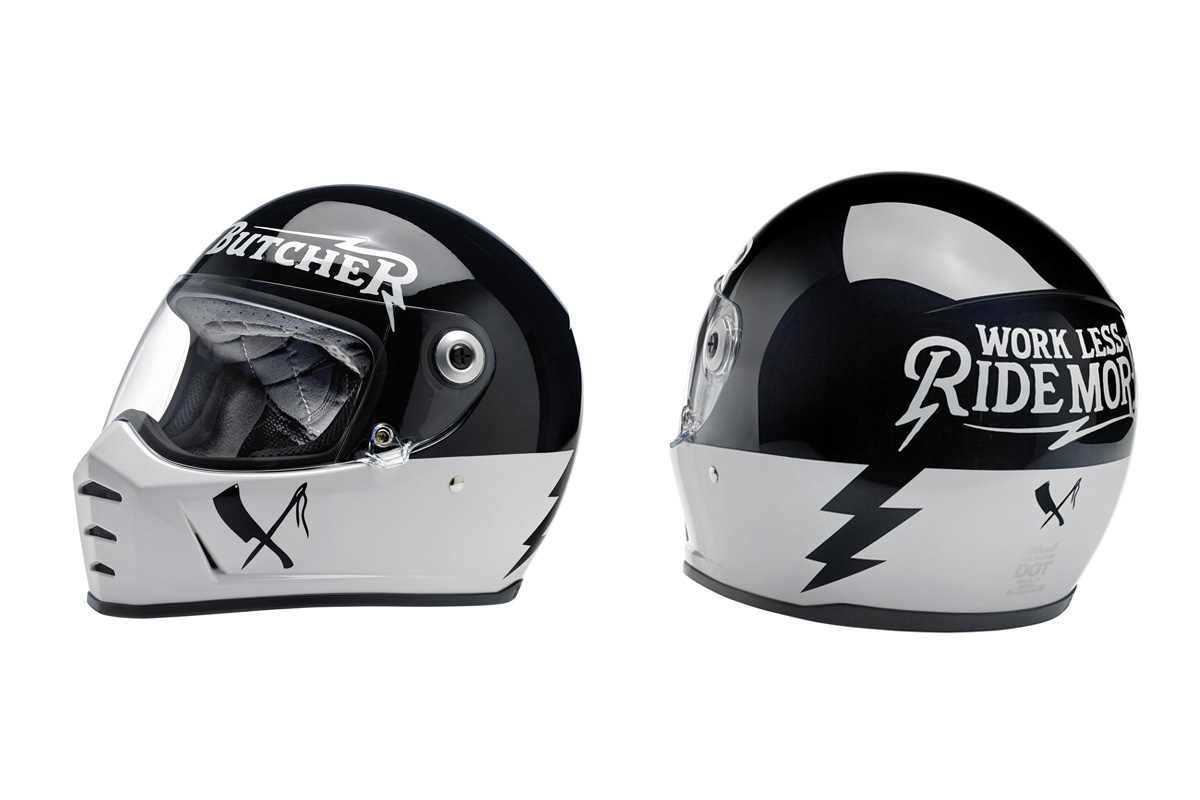 Along with passing strict ECE safety requirements, the Lane Splitter was designed to suit the Biltwell teams own helmet needs. Constructed using a tough ABS outer shell the helmets are lightweight and special attention has been paid to the interior lining for optimum comfort. The hand-stitched fleece Lycra interior is removable for cleaning and includes pockets for installing communication devices. The helmets scratch resistant polycarbonate visor secures with a simple pin latch and includes a thumb tab for easy opening. For the cooler months, the helmet comes with a removable chin panel that reduces wind draft and vents in the front, side and rear help to keep your head cool in summer.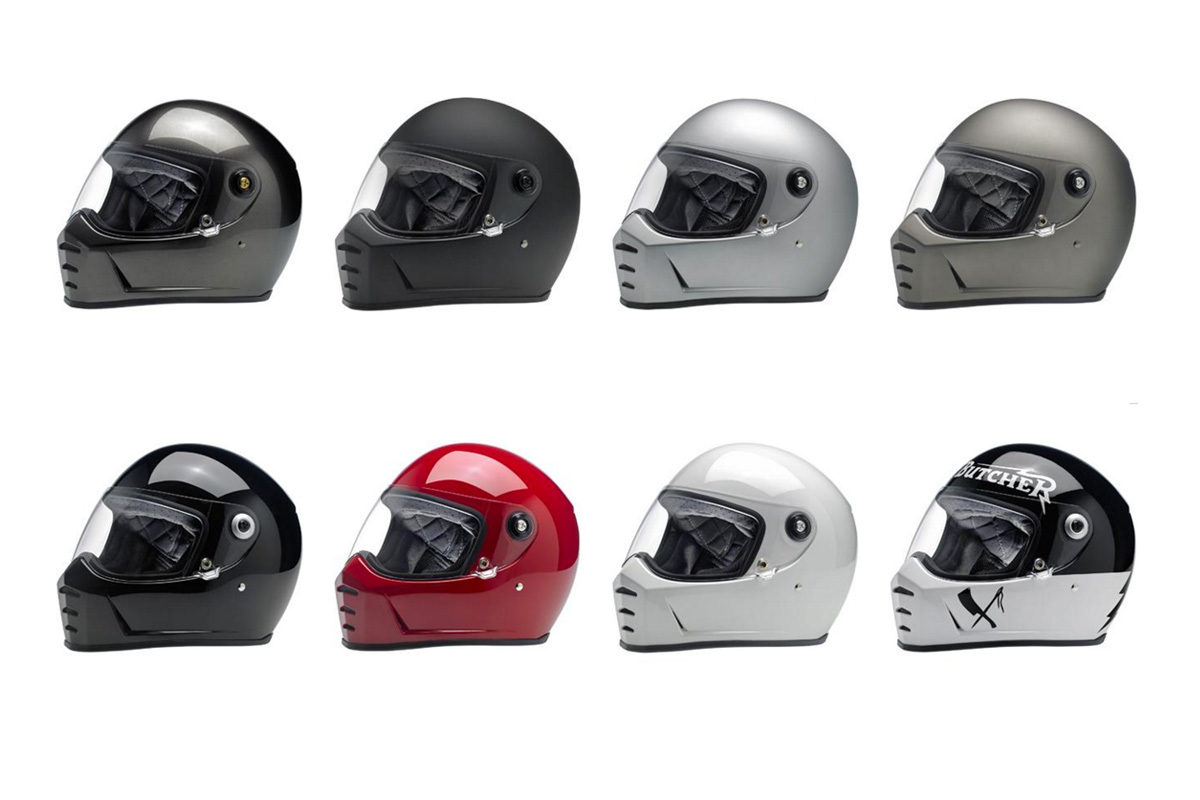 The Biltwell Lane Splitter is available in a series of hand-painted finishes including gloss blood red, flat or gloss black, flat titanium or silver and bronze metallic. Biltwell also teamed up with stunt rider Mark Atkins aka "Rusty Butcher" to create a unique black and white design available this Summer. Biltwell will also be adding smoke, mirror and gradient tint shields to the Lane Splitter accessory range in the near future.
The Biltwell 'Lane Splitter' is the newest addition to the aftermarket suppliers range of riding gear. The Lane Splitter is the second full face
helmet
in the Biltwell range and blends elements of modern sportbike helmet construction with a design inspired by top fuel drag racers of the '80s. This time round Biltwell has stepped things up by securing DOT and ECE safety standard certification for the new helmets which we hope they'll also be applying to the Gringo S in the near future.