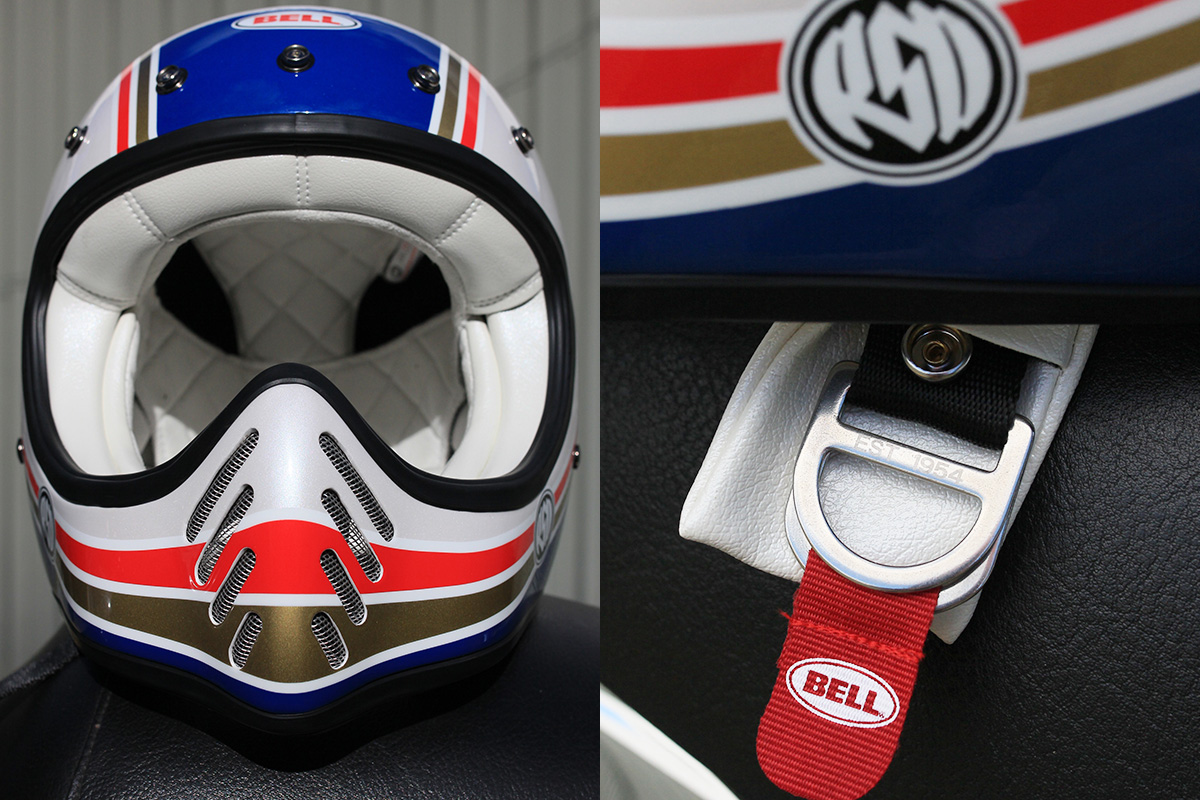 First the Bell Moto 3 backstory…
American racecar driver Roy Richter was obsessed with speed. After seeing firsthand how poor safety equipment was at the time he designed his first helmet in the mid-fifties. By the 1970's his company had become globally recognised for its achievements. Their helmets were worn by racers, commuters, stuntmen and almost the entire US police force. They had expanded their range to include full-face helmets and when Richter recognised a need for a specially designed helmet for MX racing the Bell Moto 3 was born.
Todays Moto 3 isn't all that dissimilar to Richter's original design. It features the same shape, similar dimensions and those unmistakable diagonal grills in the chin guard. Of course, Bell has updated several aspects of the design to bring it up to modern safety standards, but as far as retro-styled helmets go this is as close to original as they come.
First impressions count.
Well, you certainly won't go unnoticed wearing a Moto 3 Malibu! With a paint scheme reminiscent of Honda's Rothmans racebikes or perhaps Evel Knievel's white leather onesie, the helmets blue, red and gold pinstripe livery isn't for the attention-shy. To bring even more bling to the package Bell has also used metal flake paint on the Malibu that pops in full sunlight and its interior follows suit, upholstered in all white terry cloth and pearlescent faux leather.
The helmet secures using a run of the mill double D-ring chin strap with a button for securing the loose end. That flashy white interior is completely removable and washable (I'd hate to see one after a year of use if it wasn't!) and you have the option of removing the 5 button visor. Tipping the scales at just over 3 pounds (1.4kg) the Moto 3 is nice and light and is constructed from a fibreglass shell. If their other helmet ranges are anything to go by we can also expect to see a carbon version of the Moto 3 coming out in the future.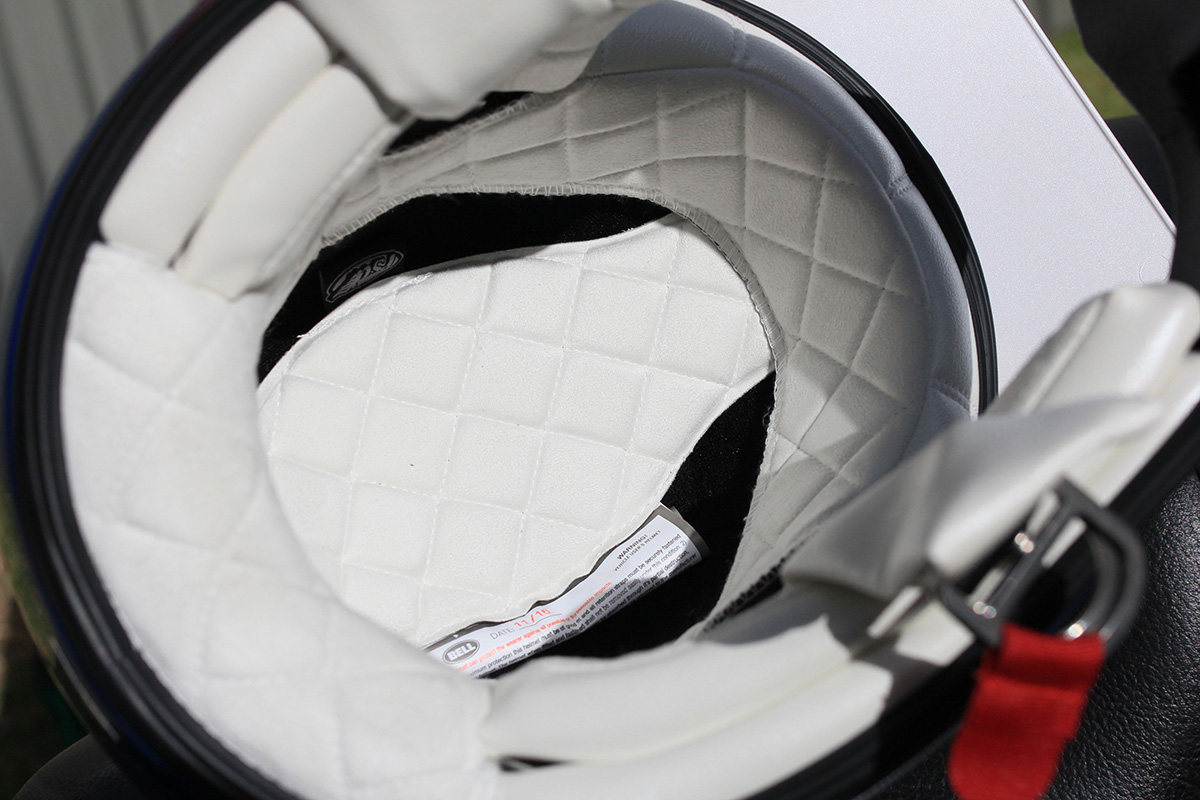 Fit and finish.

First up let me say I have had mixed experiences with the fit of Bell helmets in the past. The Bullitt, for instance, didn't suit my head shape at all and I look like an orange on a toothpick wearing any of their open face helmets. I do however own a Bell Carbon Star which is my favourite helmet (out of the 10 or so I own) and the medium fits me like a glove. So when I placed my order for the Moto 3 I went for a medium.
Due to the narrow design of the Moto 3 getting it on to my head was a bit harder than expected. Without using a fair amount of outward force when inserting my head into it, my ears felt like they may tear off, but so far I've spent less than 30 minutes with it on, so I'm expecting it to loosen up a bit. Once I've managed to cram my ears into the helmet it fits exactly how I'd like. My forehead fills the space perfectly, my cheeks are suitably puckered and there are no uncomfortable pressure points. The terry cloth also feels nice against my hairless scalp (yes, I'm bald) and despite the open chin bar design I get minimal sideways movement.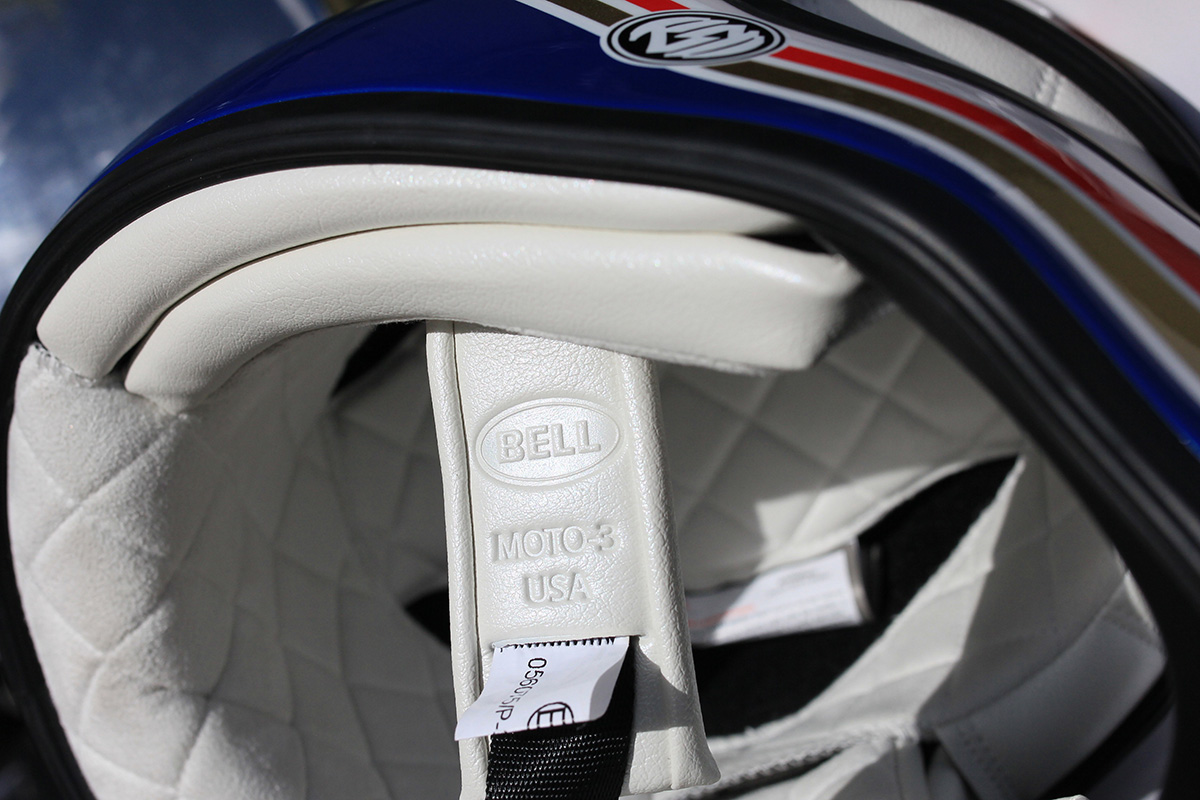 At $350 USD  ($490 AUD) the Moto 3 Malibu isn't the cheapest helmet money can buy, but it is certainly one of the coolest and you can rest assured the quality is there to back up the price. With or without the visor it looks great and be sure to grab yourself a pair of cool MX goggles to make it really practical.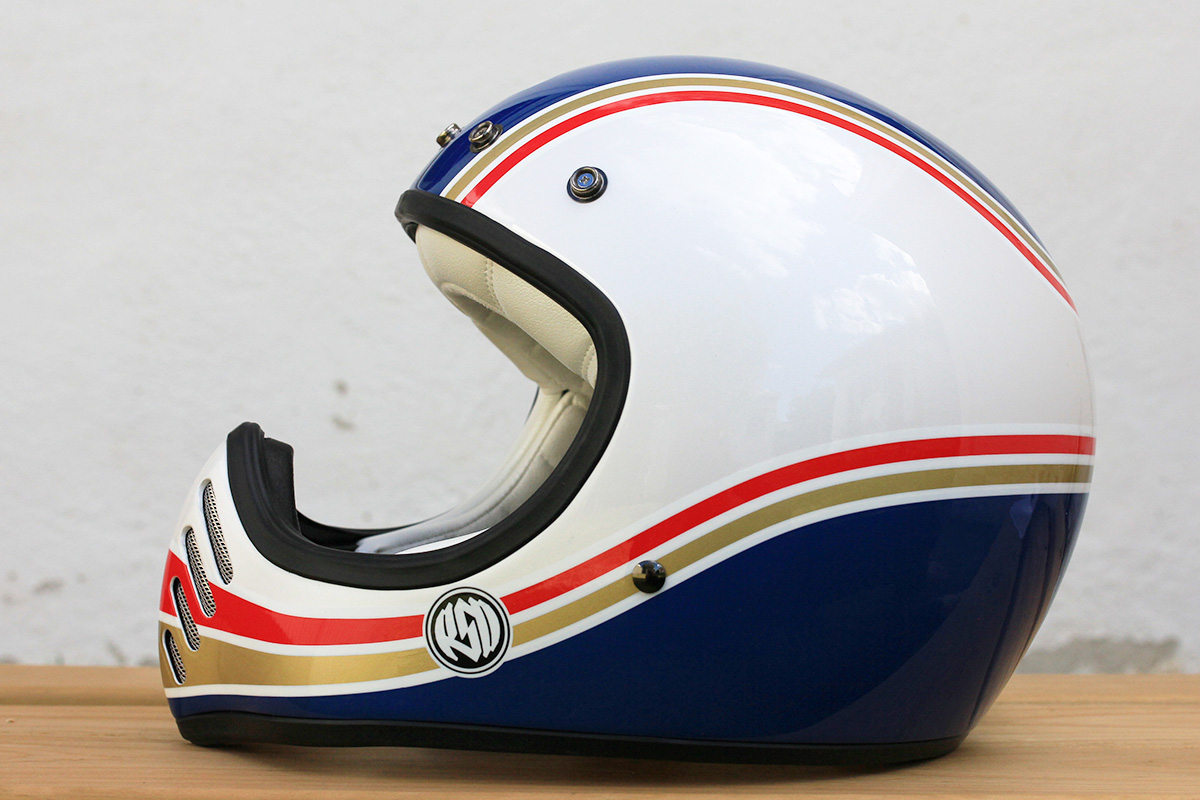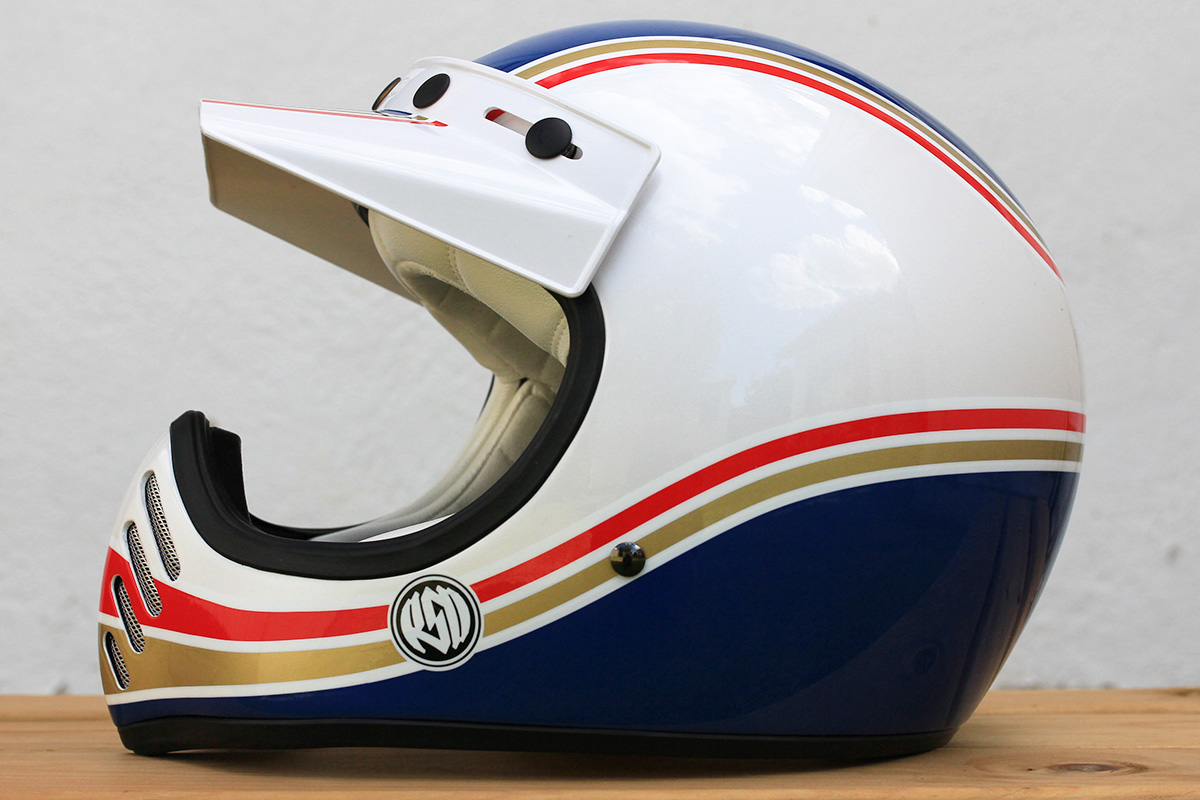 A knock at my front door this morning announced the arrival of my latest bit of riding gear to review. This is the Bell Helmets Moto 3 'Malibu', a design created in collaboration with  Roland Sands Designs and the newest addition to the Moto 3 lineup.
When the Moto 3 was re-released last year there was so much hype surrounding it that I decided to let the dust settle a bit before I got my hands on one. There had been plenty of rumours being passed around that Roland Sands would be doing his own design and when images started surfacing online I arranged with Bell to get one of the first examples of the RSD 'Malibu' to reach Australian shores.