Any helmet company can build a retro-styled helmet. But Bell Helmets has the history to back up all claims to a vintage aesthetic. The first to market with a mass-produced lid, the first to come out with a full face helmet, the first to make helmets fire retardant, the first to add a chin bar and top-vent ventilation — they've had a lot of firsts. The new Bell Eliminator Helmet is the latest addition to the companies Culture Classics collection where it joins the hugely successful Bell Bullitt.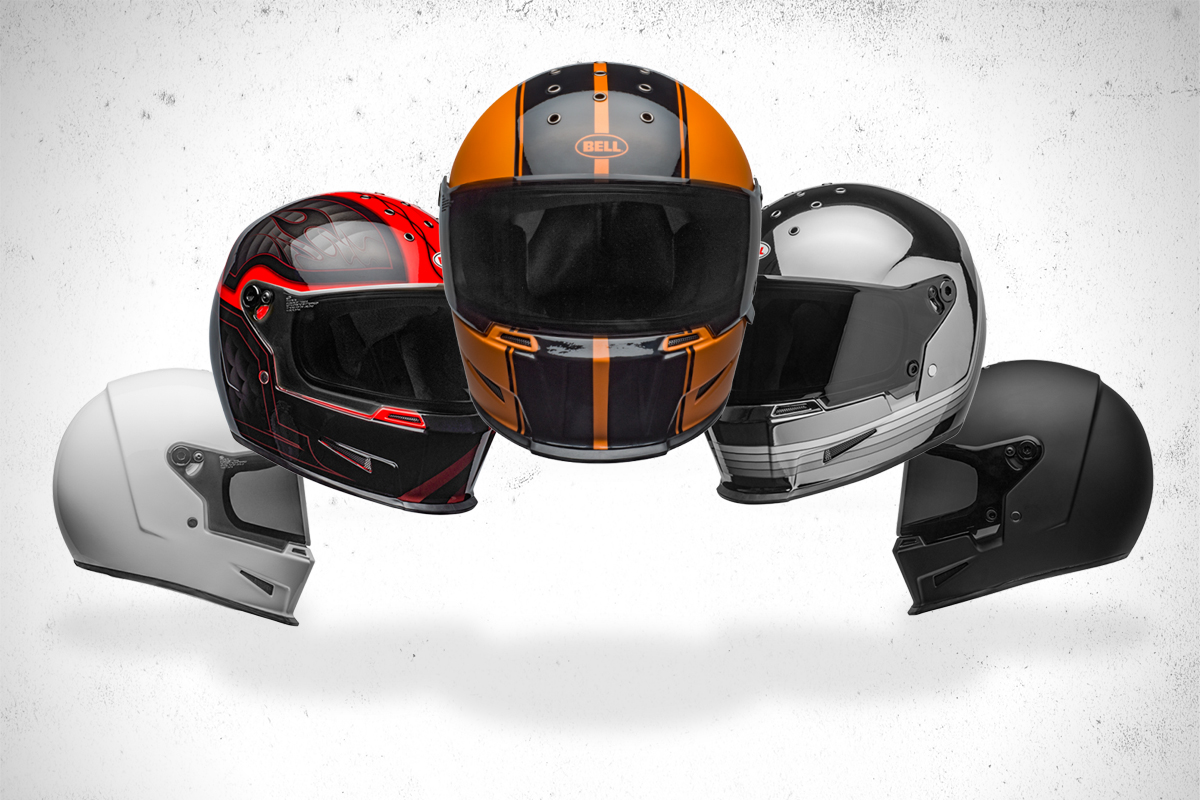 The Bell Eliminator helmet is a ride-ready dome protector made with a fibreglass or carbon composite shell, open top vents, and an antibacterial liner with contoured cheek pads. Two face shields are included — a ProVision dual pane, anti-fog shield and a Dark Smoke shield for sunnier days. The Eliminator tips the scales at 1500 grams, just like the Bullitt and is both DOT and ECE compliant.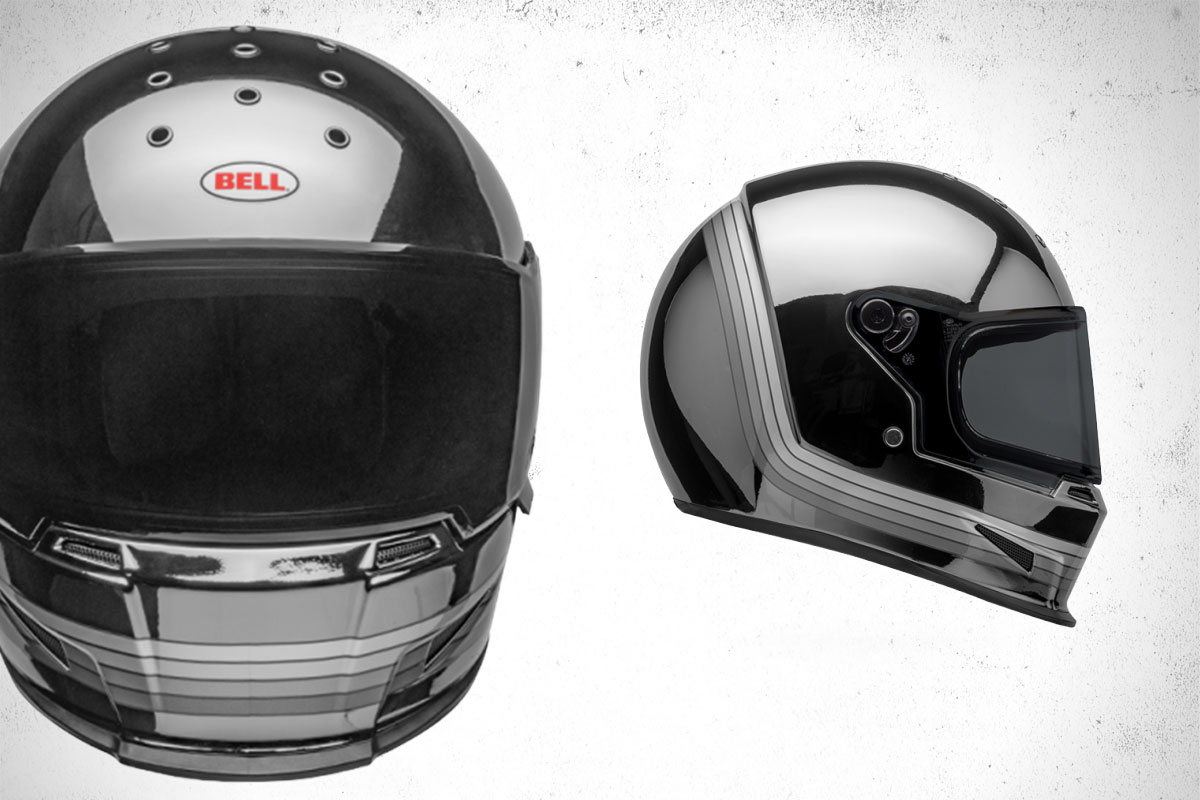 The Bell Eliminator helmet will be available in a variety of different finishes. It's the 'Spectrum' colourway that we're most interested in. It features a set of subtle greyscale racing stripes over a striking black chrome base. Looks-wise, it's a pared-down helmet that wisely leaves the bells, whistles, and any other unnecessary stuff out of the equation. All that's left is a good looking lid from a company that's known what they're doing for a good long while.
Pre-orders for the Eliminator are being taken now. Get in line for a helmet styled after auto racing gear from back in the day.