After the success of the 'Speed' and 'Sakura' motorcycle gloves English riding gear outfit, 78 Motor Co, has released an all-new design. 78's customers asked for a glove that would be better suited to colder conditions and they responded with the new Sirocco motorcycle gloves.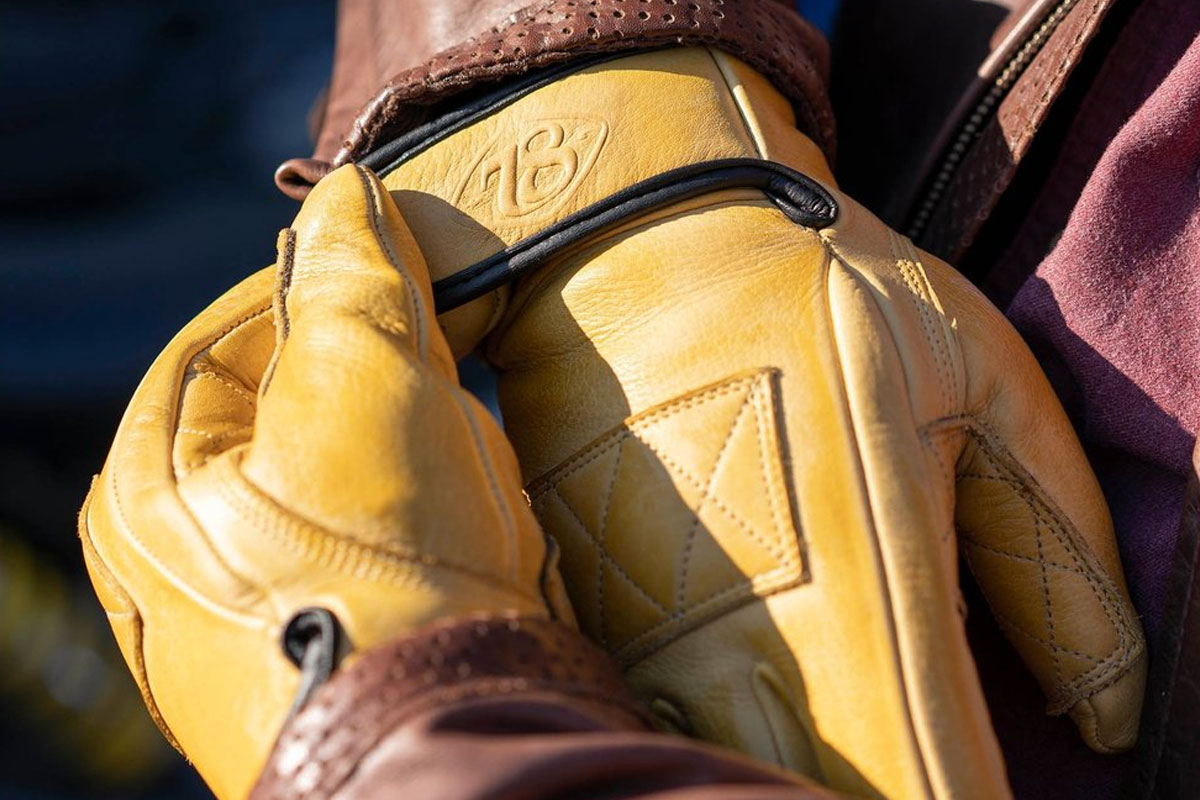 Leveraging their learnings from developing the other gloves in their catalogue, 78 Moto Co has created the Sirocco motorcycle gloves. The gloves exterior is constructed from tough 1.4mm top grade cowhide offering excellent abrasion resistance. By limiting the design of the gloves to 4 seam configuration they've also reduced the chance of bursting. To further back this up the structural stitching is internal and it's triple stitched with extra strong waxed cotton thread.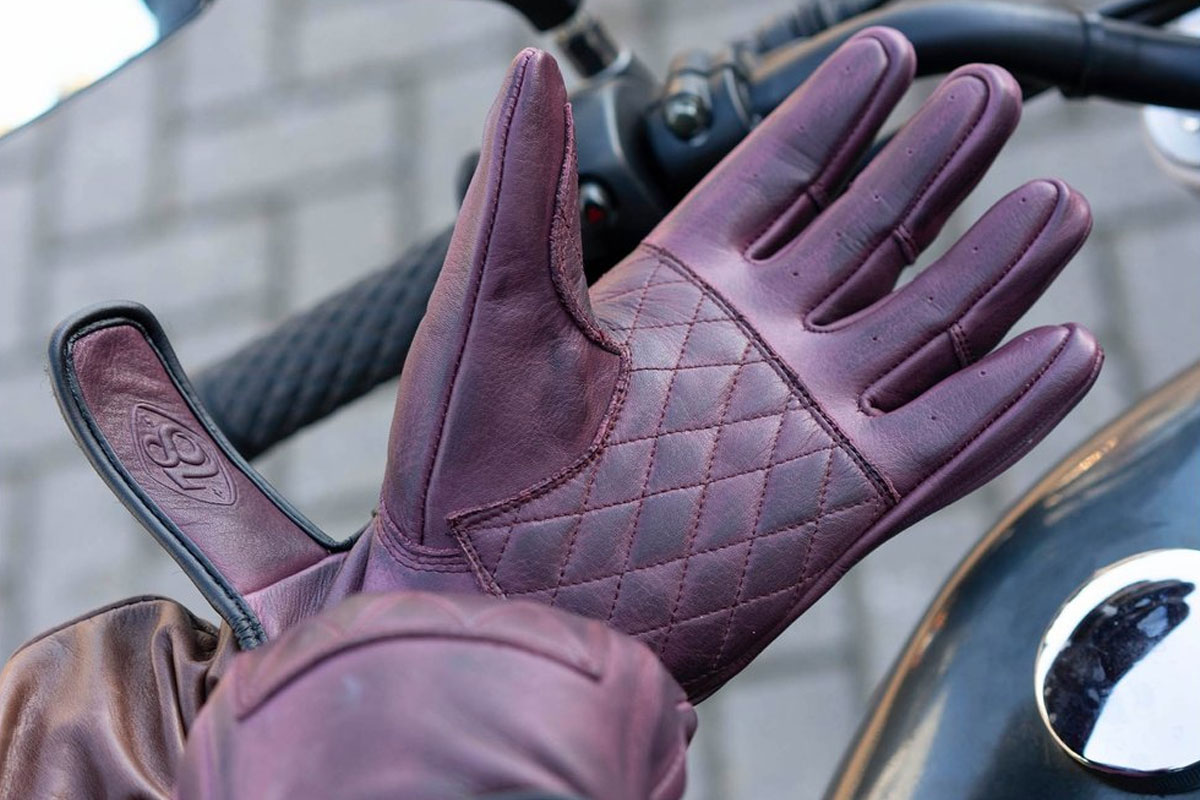 Further protection can be found on the palm and over the knuckles of each Sirocco glove. Additional layers of diamond stitched leather add protection and contribute to the gloves retro aesthetic. Along with offering great protection, each pair of Sirocco motorcycle gloves also features a unique finish. A special wax coating on each glove develops a unique patina over time to brings out the leathers natural grain.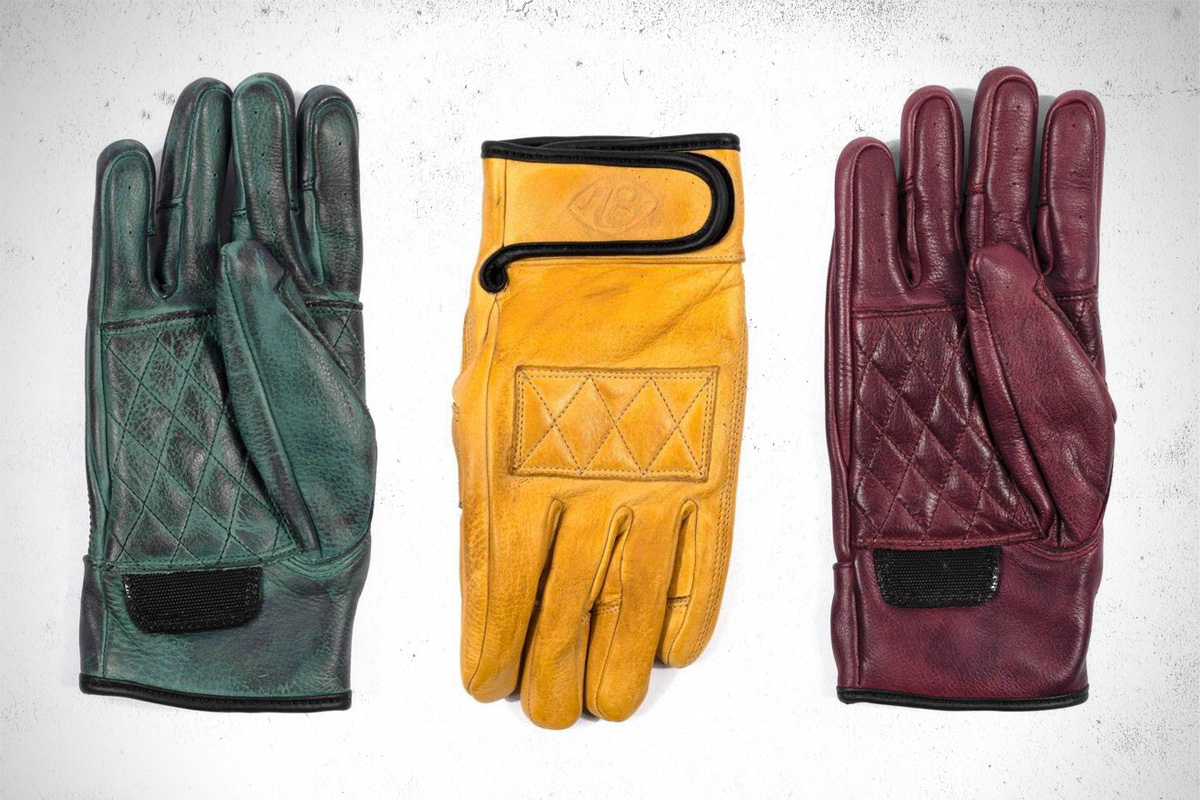 On the inside of the Sirocco gloves, 78 Motor Co have incorporated a microfleece lining. Microfleece offers superior insulation against the cold without reducing comfort or dexterity. The lower lining is also perforated to prevent too much heat from building up when the sun comes out. As with all their motorcycle gloves, the Sirocco secures using a sturdy wrist top velcro closure. Available in 3 bold colours of Sahara yellow, emerald green, and blackcurrant the Sirocco motorcycle gloves are a great addition to your retro riding gear. Numbers are limited though so get in quick!