Preventing your motorcycle from being stolen means outwitting would-be thieves. Sure your average thief may not be the sharpest tool in the shed, but if they're experienced they are sure to have some very capable tools in their arsenal. Take for instance an angle grinder. Thanks to battery technology it's very easy for a thief to carry an angle grinder in a backpack. The problem is that when combined with a quality metal cutting disc, an angle grinder will make short work of even the most highly rated motorcycle locks on the market. 
The good news is that there is now a motorcycle D-lock that can withstand a grinder attack and thwart even the most vigilant of thieves. It's called the Hiplok D1000 and according to the manufacturer and independent testers, it's one of the best D-locks money can buy.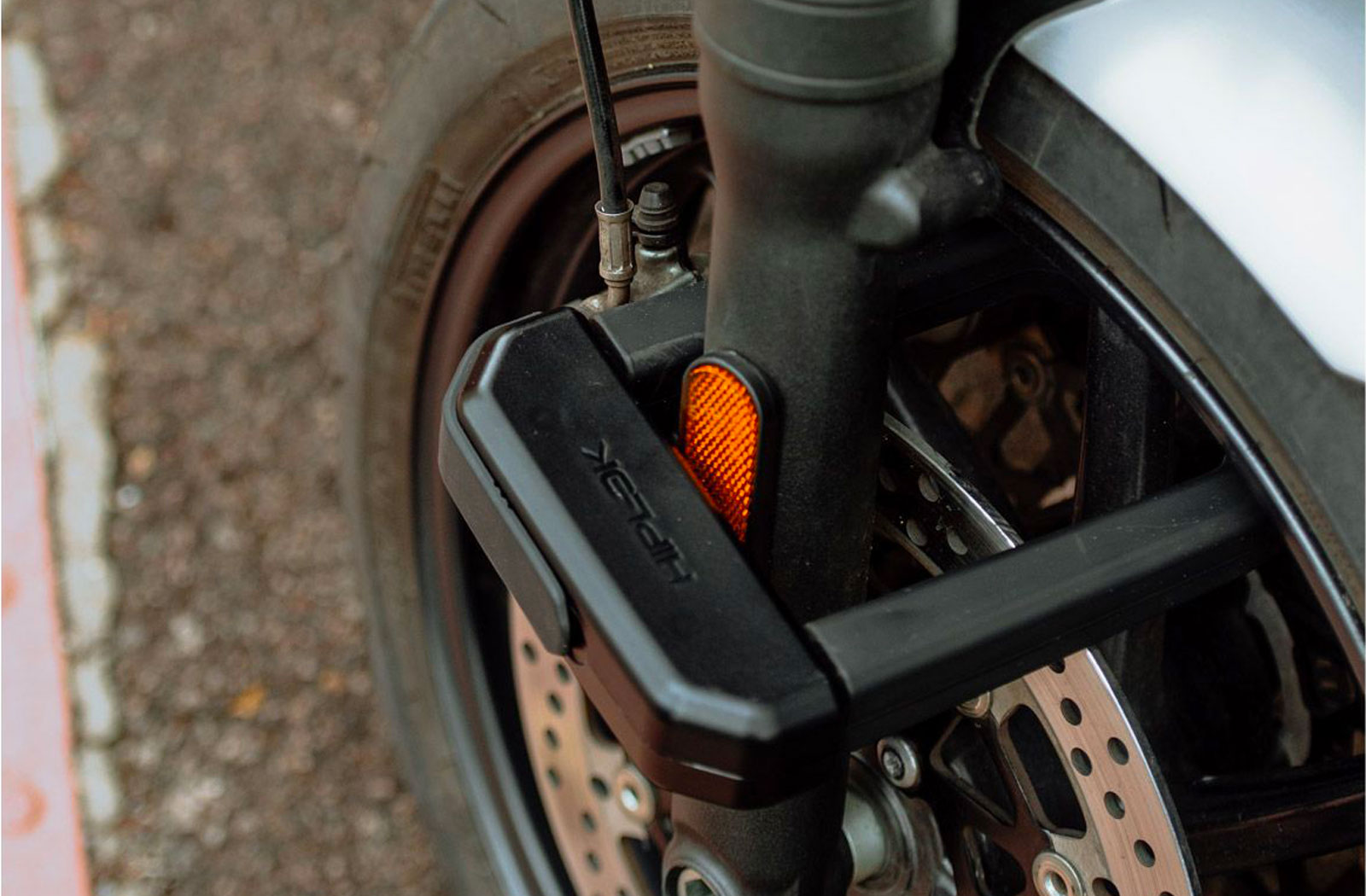 Along with Hiplok's own test videos I've witnessed several independent reviewers do their best to destroy the D1000. I've seen huge bolt cutters thwarted, power drills equipped with carbide bits put to shame and angle grinder discs literally turned to dust. It sounds implausible that such tools could be hindered useless by a relatively lightweight and compact wheel lock, but rest assured they can. Don't just take our word for it though, the real proof comes in the form of a very special rating by a highly regarded independent testing body.
The Hiplok D1000 has been awarded the coveted Sold Secure Diamond rating. This rating is reserved for the most capable locks on the market and is new to the testing body's rating system as of June 2022. According to Sold Secure, a lock can only receive a diamond rating when it offers, "The highest level of theft resistance including the use of specialist tools (aimed at preventing the most destructive attacks that could include angle grinders)", which the D1000 proved more than capable of doing.
The D1000's secret to defending against angle grinder attacks is a relatively new material called Ferosafe. Developed by advanced material and component manufacturer Tenmat, Ferosafe is a composite made from a tungsten carbide that provides a high level of wear resistance. The material has proven excellent when used in security applications thanks to its ability to withstand grinders and drills.
Hiplok has integrated Ferosafe into the design of the D1000 in the form of a 20mm reinforcement housed within a hardened steel shackle. This enables the D1000 to withstand a sustained angle grinder attack for over 20 times longer than a standard D-lock as demonstrated in the video below.
Along with the Ferosafe-backed chassis, the D1000 features a specially designed anti-rotation double locking tab mechanism that can't be opened by simply drilling the lock. As for bolt cutters, the square profile of the shackle and the material it is made from prevent them from being used effectively against the lock.
The D1000 features a rubberised outer casing so it won't damage your wheels or paintwork and it comes with 3 specially coded keys and a lifetime warranty. To top it all off, the Hiplok D1000 weighs a mere 1.8kg, so carrying it with you at all times isn't going to be cumbersome.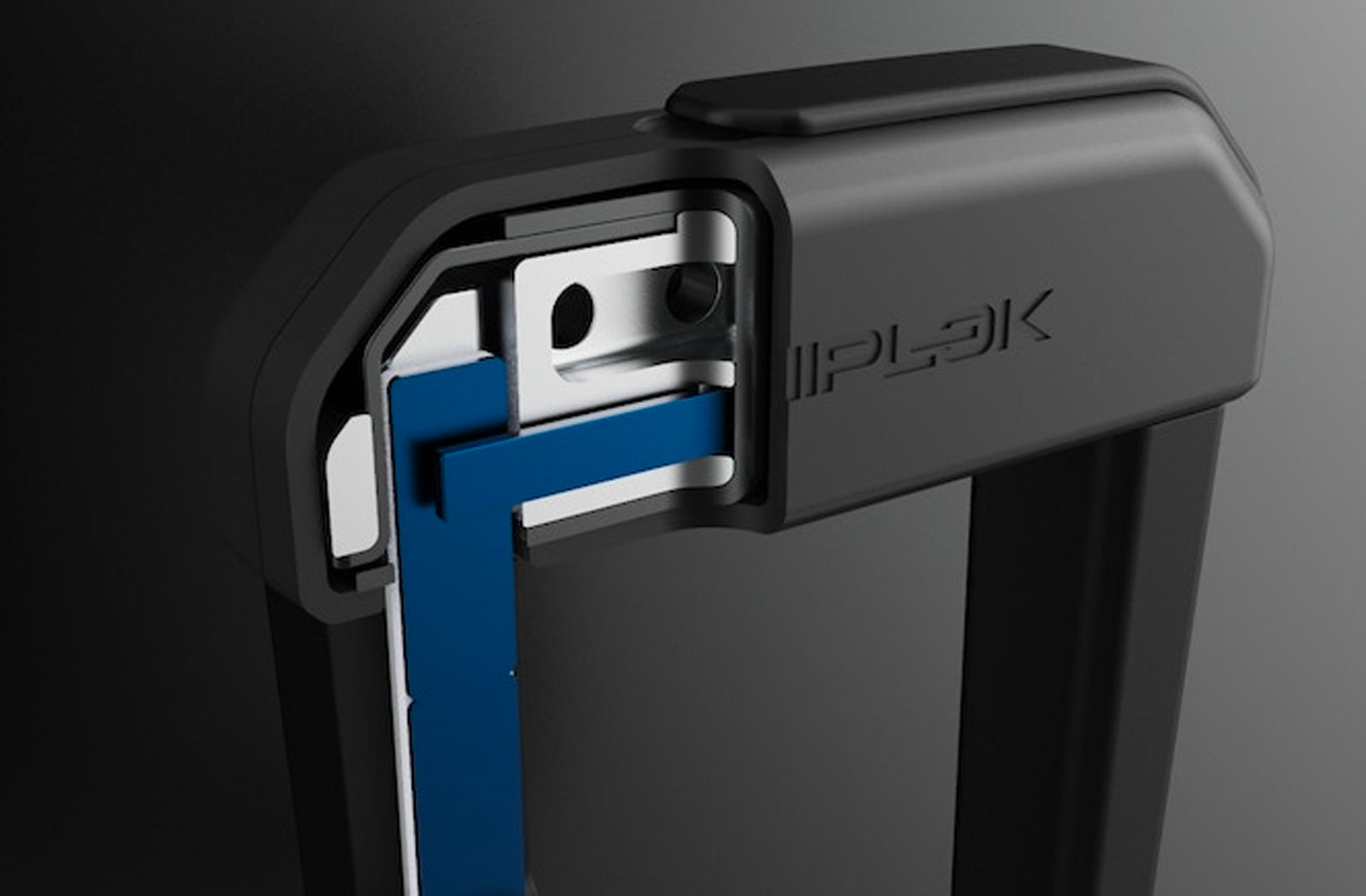 The Hiplok D1000 retails for $253 USD and they're manufactured using a low carbon footprint process. The internal lock dimensions are 155mm high by 92mm wide so it will fit most standard motorcycle wheel sizes. It isn't wide enough to be bolted through a wheel and around a pole, but a wide link chain can be added to further secure your motorcycle. Alternatively, you can use the D1000 in conjunction with something like an anti-theft GSP tracker to add serious peace of mind.
Available from: Urban Rider / Hiplok