Motorcyclist airbag suits are compulsory for MotoGP riders and are soon to be required for American Flat Track racers as well. Now more everyday riders are considering acquiring some of that safety tech for themselves – and more than a few riding gear companies are willing to oblige. With numerous ways to strap responsive airbags to your body, Dainese is aiming to set itself apart. Their Smart Jacket offers a few unique features and is backed by a long history of protecting riders (and astronauts*) with air.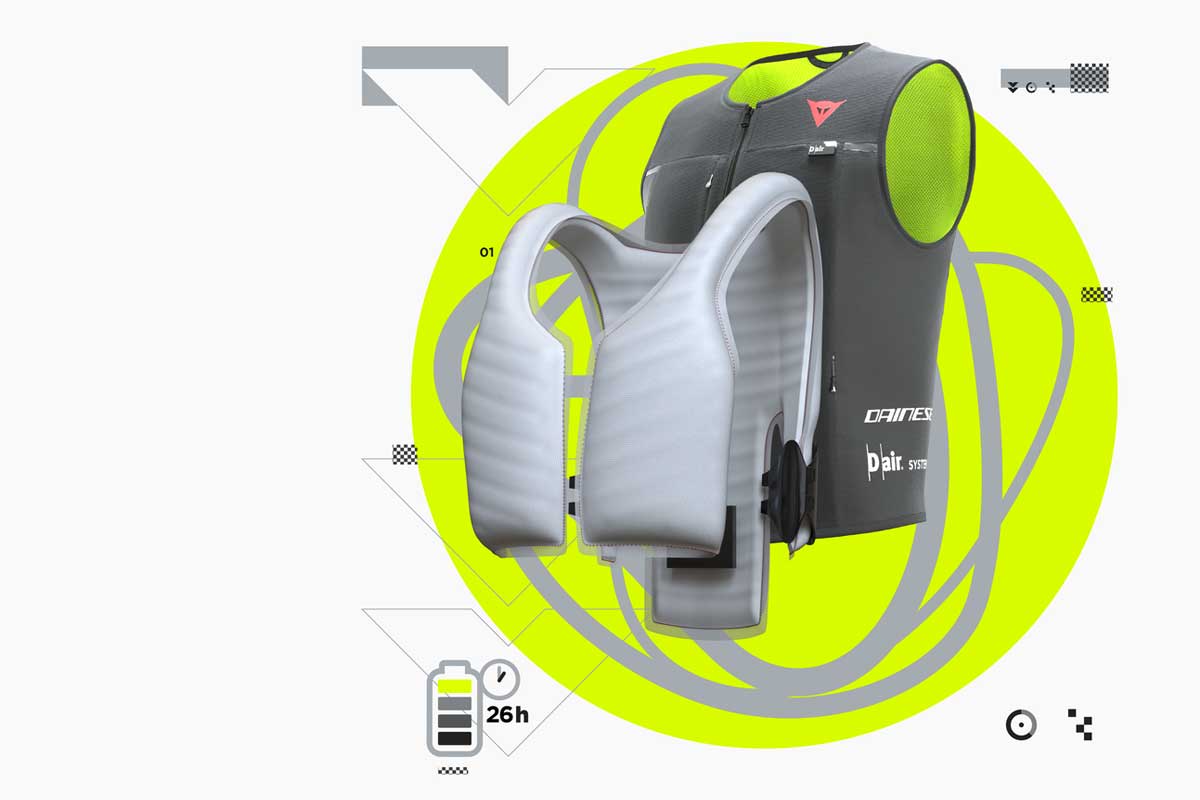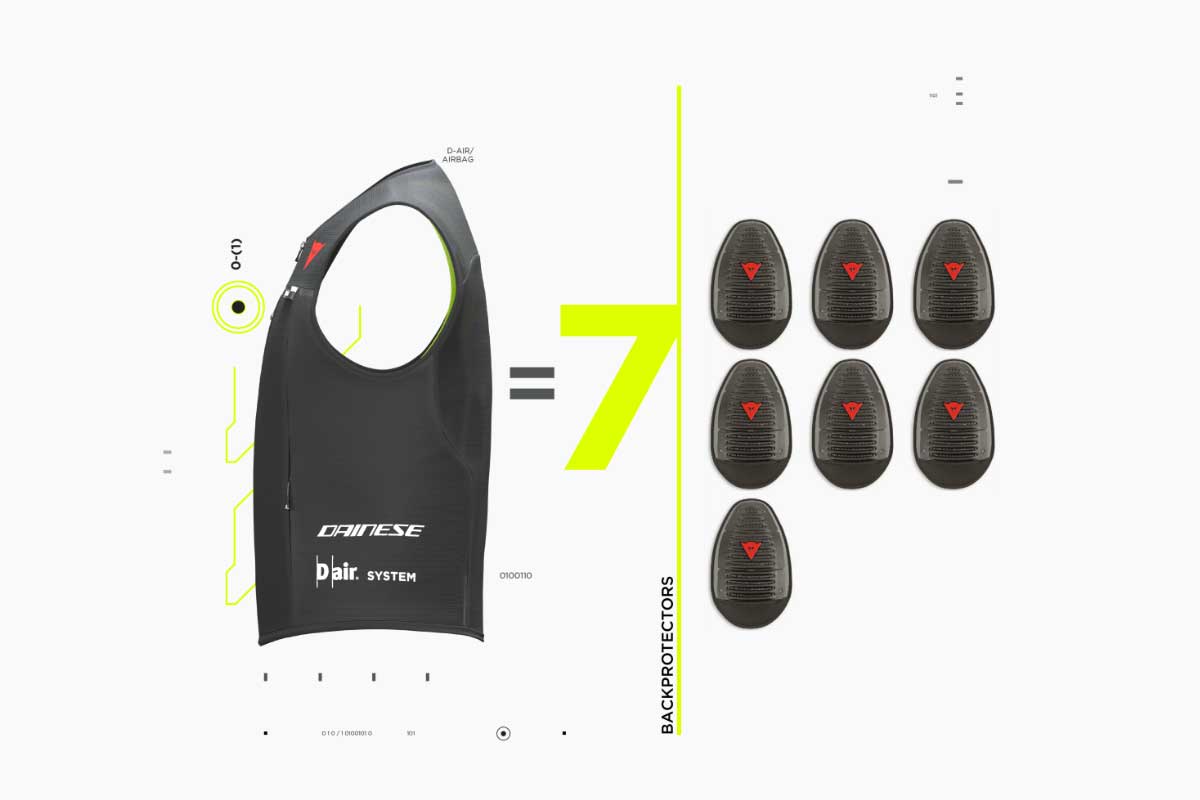 To start, the Dainese Smart Jacket, which comes in the shape of a vest, is autonomous. That means it doesn't need a pull strap attached to your bike to know you've taken a spill. Instead, sensors activate a thousand times per second, using accelerometers, gyroscopes, and GPS to detect dangerous situations. When they detect an accident the sensors trigger the Shield, Dainese's patented, microfilament-filled airbag. The protection that the Smart Jacket motorcyclist airbag system provides translates to the equivalent of seven softshell back protectors. And to ensure you're safe at all times a fully charged battery will vigilantly monitor for impacts for up to 26 hours.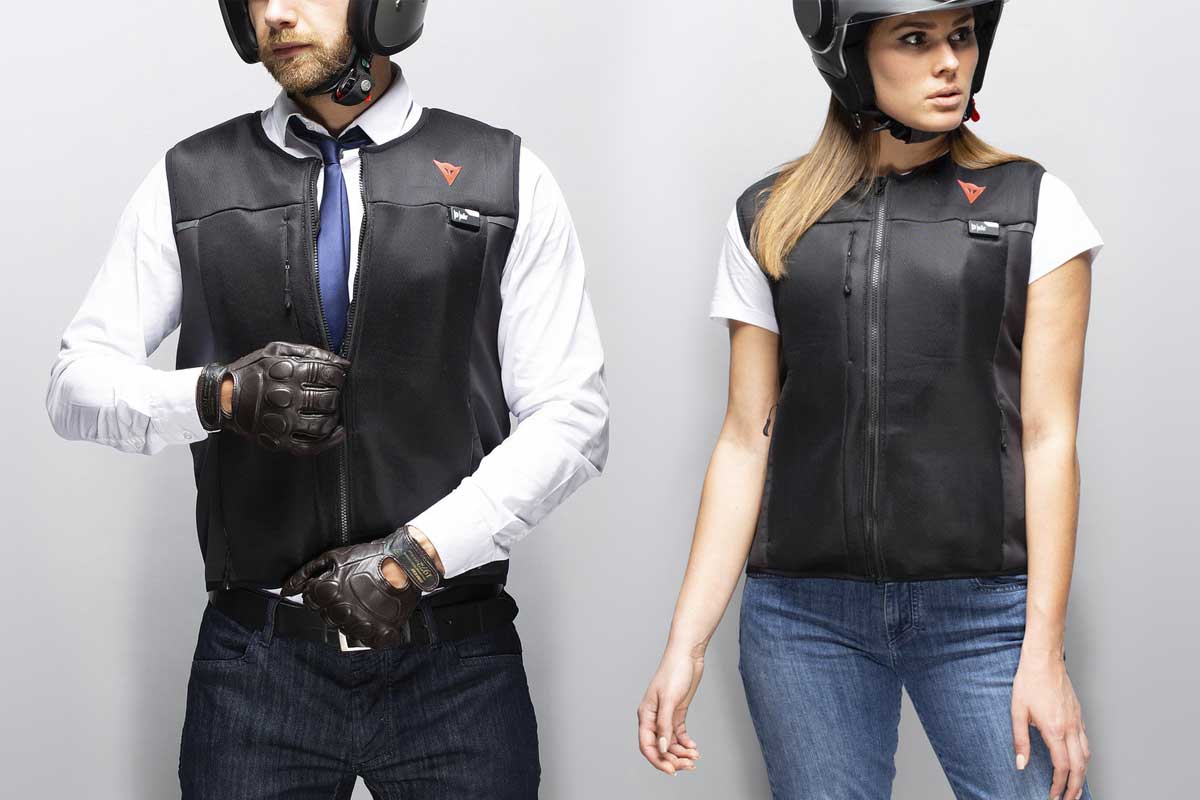 While some motorcyclist airbags look like you're preparing for a space mission, the Smart Jacket is relatively inconspicuous. The sleek ventilated vest is designed to unobtrusively fit beneath whatever riding gear you prefer. The Smart Jacket is also the only certified motorcyclist airbag that doesn't require hard shells on the torso. This means the Smart Jacket is foldable and packable. That makes it even more effective at protecting you wherever your two-wheeled adventures take you. After all, it can't keep you safe if you don't bring it with you.
*As an interesting side note, Dainese technology has actually made it to the International Space Station a couple of times.