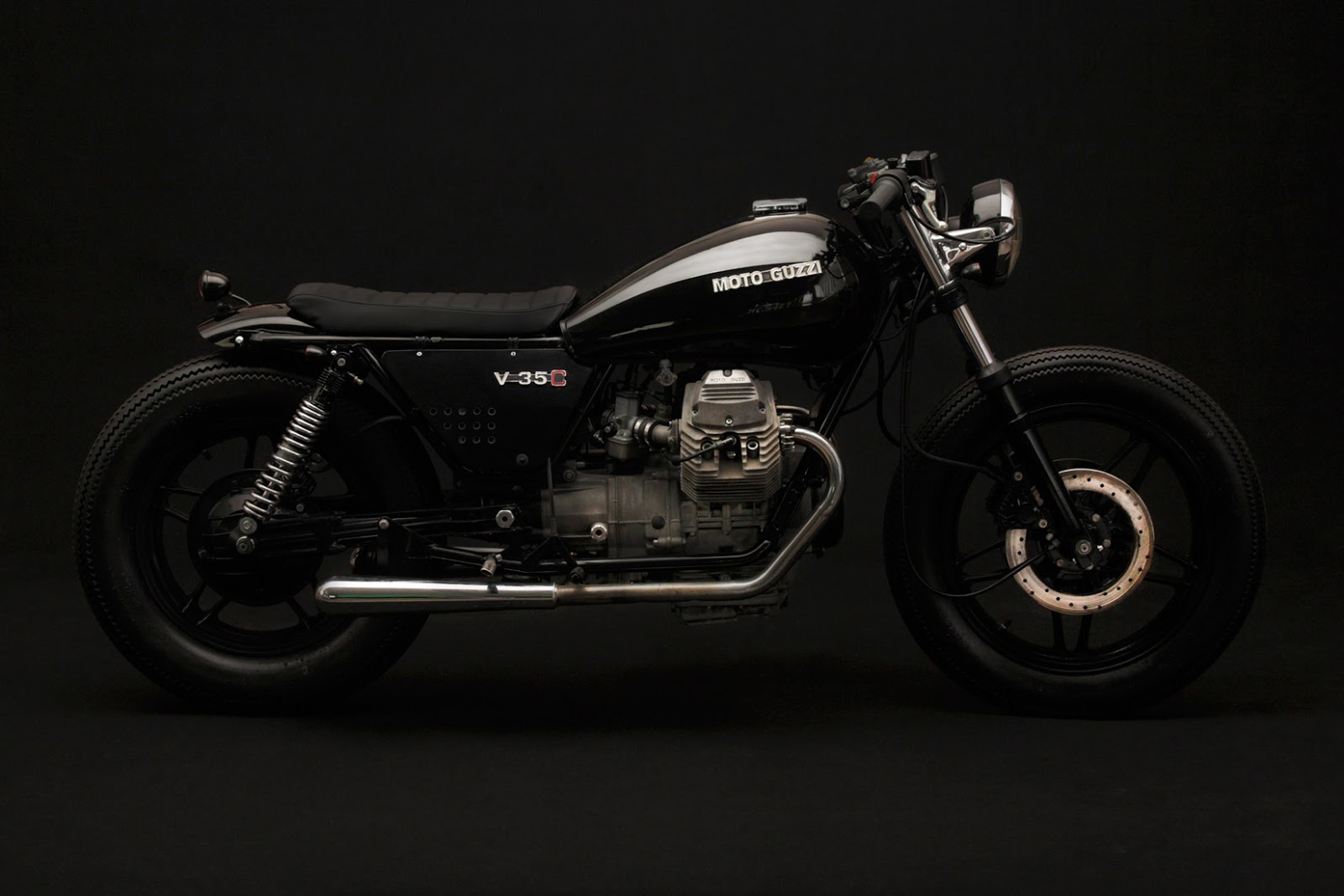 If you're a subscriber to Iron & Air magazine you will recognise this beautiful Guzzi from the cover of their latest issue. The Moto Guzzi "Diabola" is the first bike to roll out of Venier Customs workshop and is based on an '87 Moto Guzzi V35C. The bike was sent to me by Stefano Venier who founded the unique custom workshop that has it's garage in Pordenone (Italy) where the bikes are "re-born" and the design/sales office in New York, where Stefano is based. Stefano shared the story behind his new venture with me along with the build details of the Guzzi Diabola so I will let him take it from here…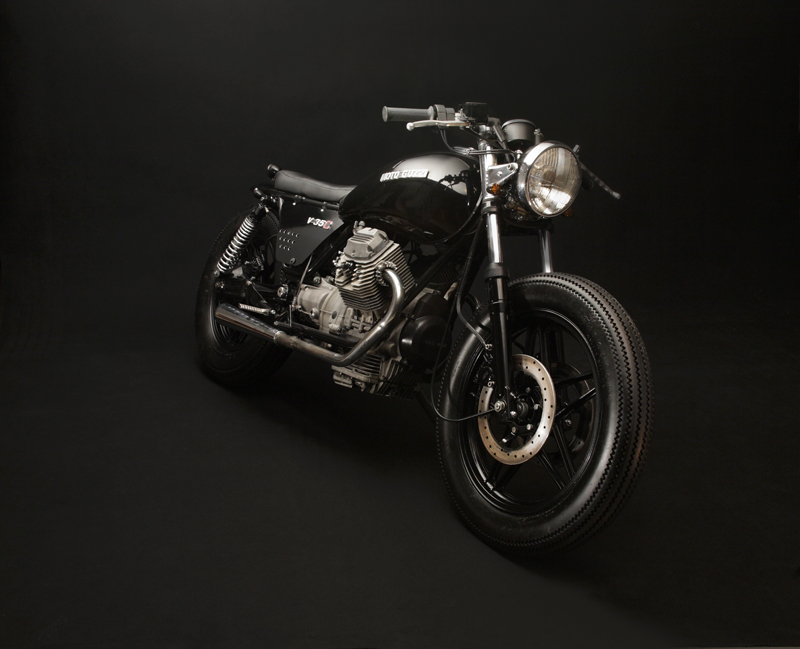 About Venier Customs:
"Our motorcycles are remade in Italy by a crew of designers, mechanics and body workers. Our intent is to shed all the problems that mass production gave these incredible machines. Too often beautiful motors and frames were covered up by cheap and undeveloped parts. Our motorcycles are restored, redesigned and rebuilt using top quality parts while keeping the original structure of the bike intact. We think that even if we don't like the original form of the bikes, they deserve to keep their historical value.
I started modifying and drive motorcycles from an early age, always customizing whatever motorcycle I was driving. After a masters degree in product design and years of experience in the field, my passion for motorcycles became my business and I now use my education to bring motorcycles that aren't quite ready for the junkyard back to the streets.
Depending on the final design, Venier motorcycles are made with custom hand made seats, tanks, fenders, sides panel, brackets, etc. Everything is made out of steel or aluminium. Any parts that are purchased from other companies have all come from artisanal Italian shops and manufacturers."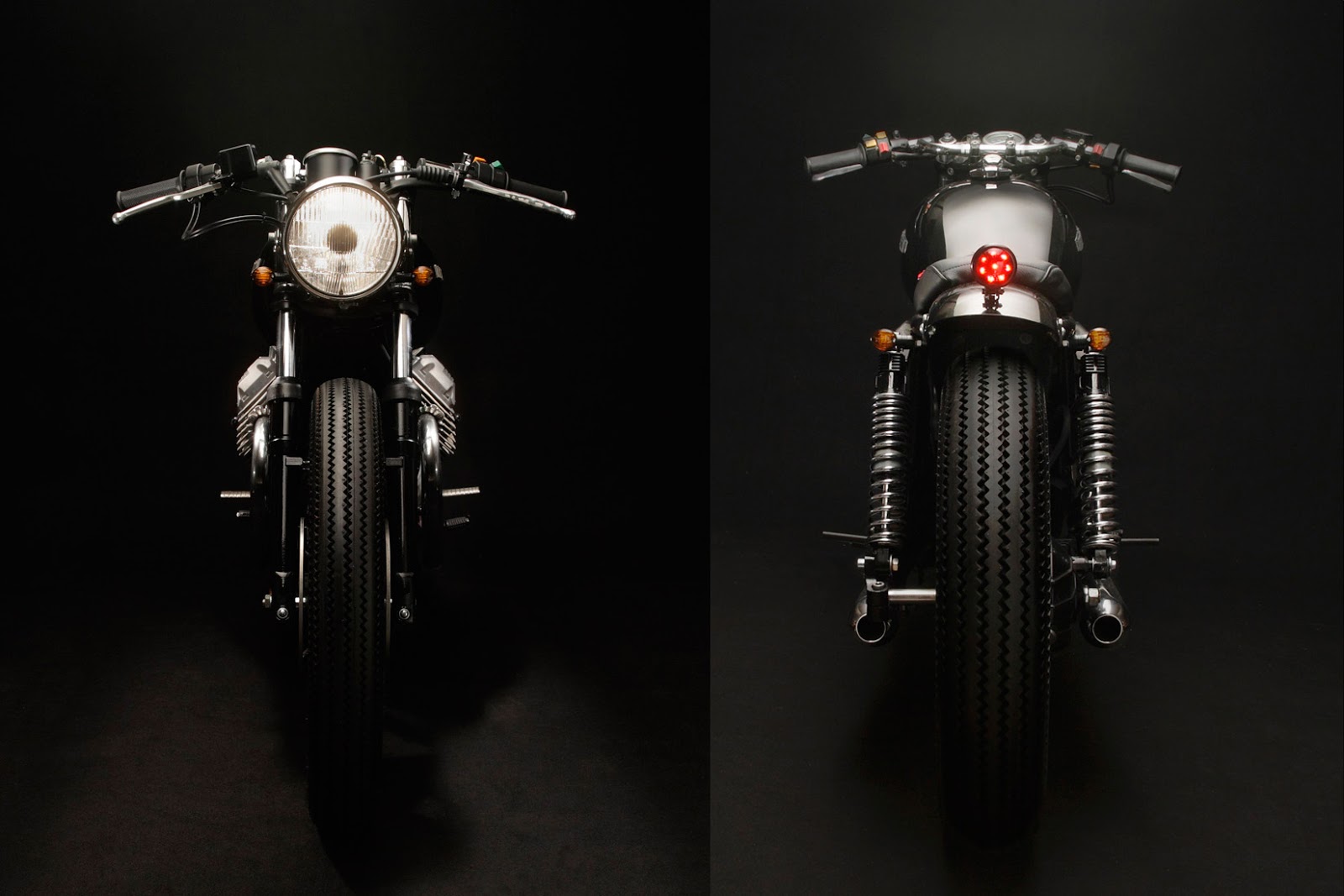 When it came to building the Diabola the Moto Guzzi V35C engine was the first point of call. While the original motor was retained it underwent a full rebuild and acid wash to clean off 25 years of grease and grime. The Guzzi's original front and rear suspension was deemed suitable for the build so they were reconditioned rather than replaced. Modern Michelin tires were wrapped around the rims and a set of 3 drilled discs and overhauled brakes now provide the ample stopping power. The Handlebars are Tommaselli and the lights were all replaced with unobtrusive parts.
The seat pan and rear cowl are one off Venier custom parts as are the brackets used to relocate the headlight and tacho. After cleaning the frame and remaining bodywork everything was finished in classic gloss black with the exception of the Moto Guzzi tank badges. They were left in their aged and weathered state to ensure this Guzzi's past is not forgotten.