Not only did the 850 T appear to be little more than an exercise in mimicking style trends its performance was hampered by bad handling. By the mid-eighties, Guzzi had begun to learn from their mistakes, making improvements to the motorcycle that saw them introduce a revised wheel configuration along with additions to stiffen the front end. The new model, coined the T5, was now a solid performer powered by Guzzi's tried and tested 850cc longitudinal v-twin. As with anything that's designed to fit trends though its styling had lost its edge.
Italian custom builder Mirko Tovazzi saw potential beneath the Guzzi's outdated exterior. After acquiring a 1990 model T5 he set out to create the Guzzi he wanted to ride. Rather than looking to other bikes or trends for inspiration though he started with little more than flat sheets of aluminum, hammers and his own two hands.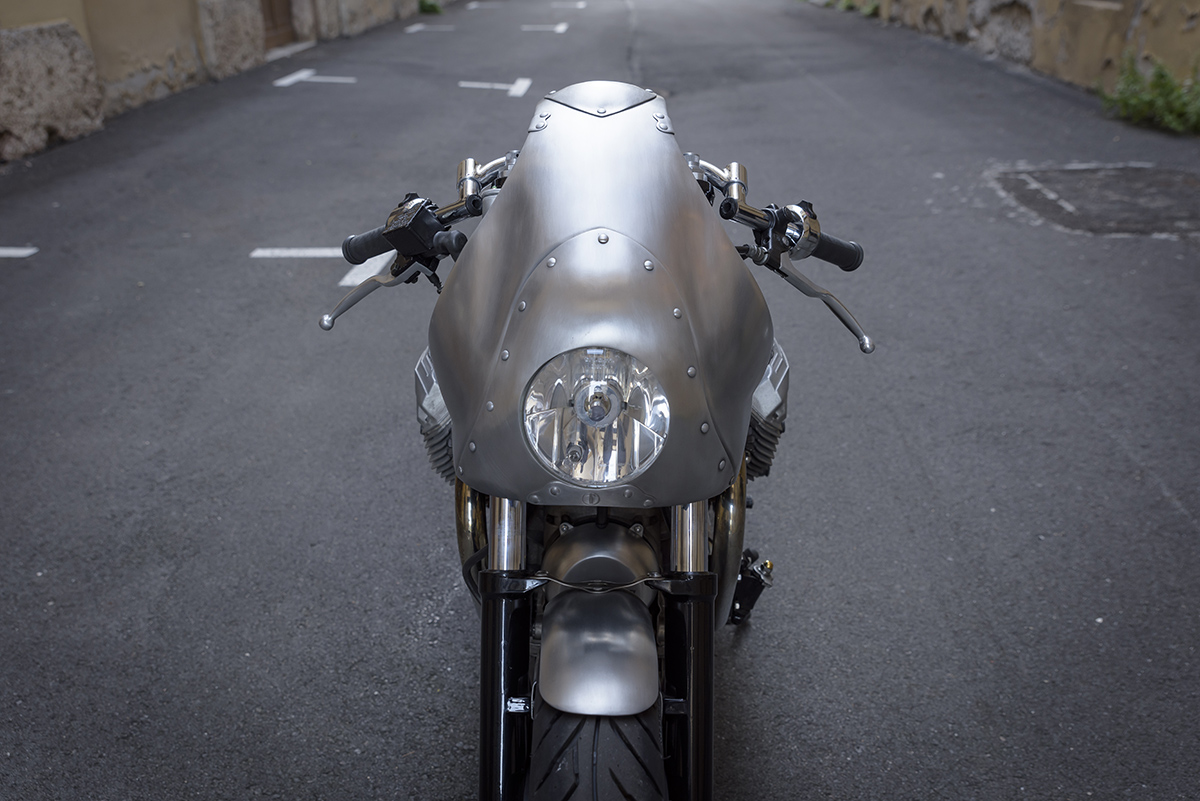 The donor bike was an unmolested example in decent condition so he stripped away the staid bodywork to give himself a clean palette to work with. Opting to skip creating any design sketches he was free to let each piece evolve freely. To challenge his skill set he limited himself to fabricating individual components using single pieces of aluminum and join any separate pieces using rivets as opposed to welding. As each of the new body panels evolved Mirko compared the bike's appearance to a submarine and had soon christened it after Verne's fictional vessel.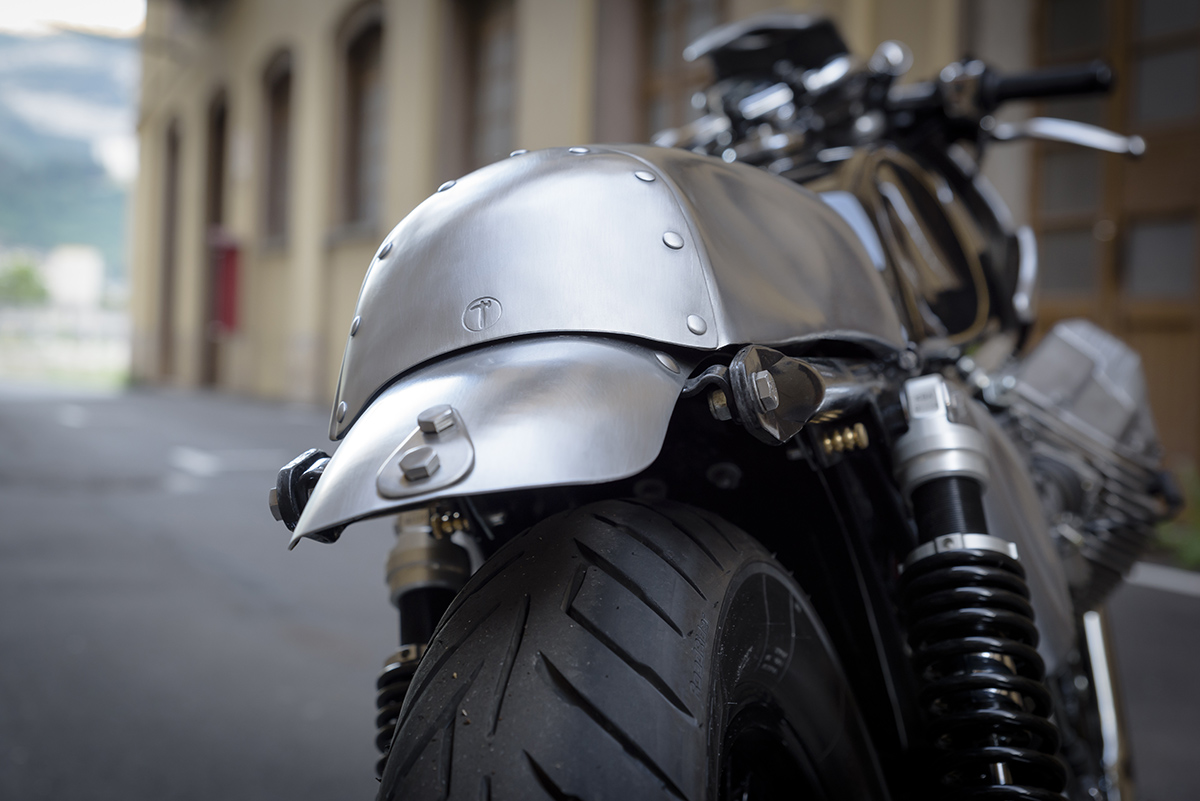 The bodywork that Mirko made for his T5 Nautilus includes the unique front cowl that wraps up and over the handlebars as well as around them. The new side panels and front fender were each beaten from single sheets of alloy and the custom-made alternator cap is stamped with the bikes Nautilus moniker. The tail unit features Mirko's Tovazzi Battilastra workshop emblem and its seat pan is covered in timeless black suede leather. The svelte fuel tank was also a custom made piece and with its gloss black and gold pinstripe paintwork is the only piece of bodywork that hasn't been left raw.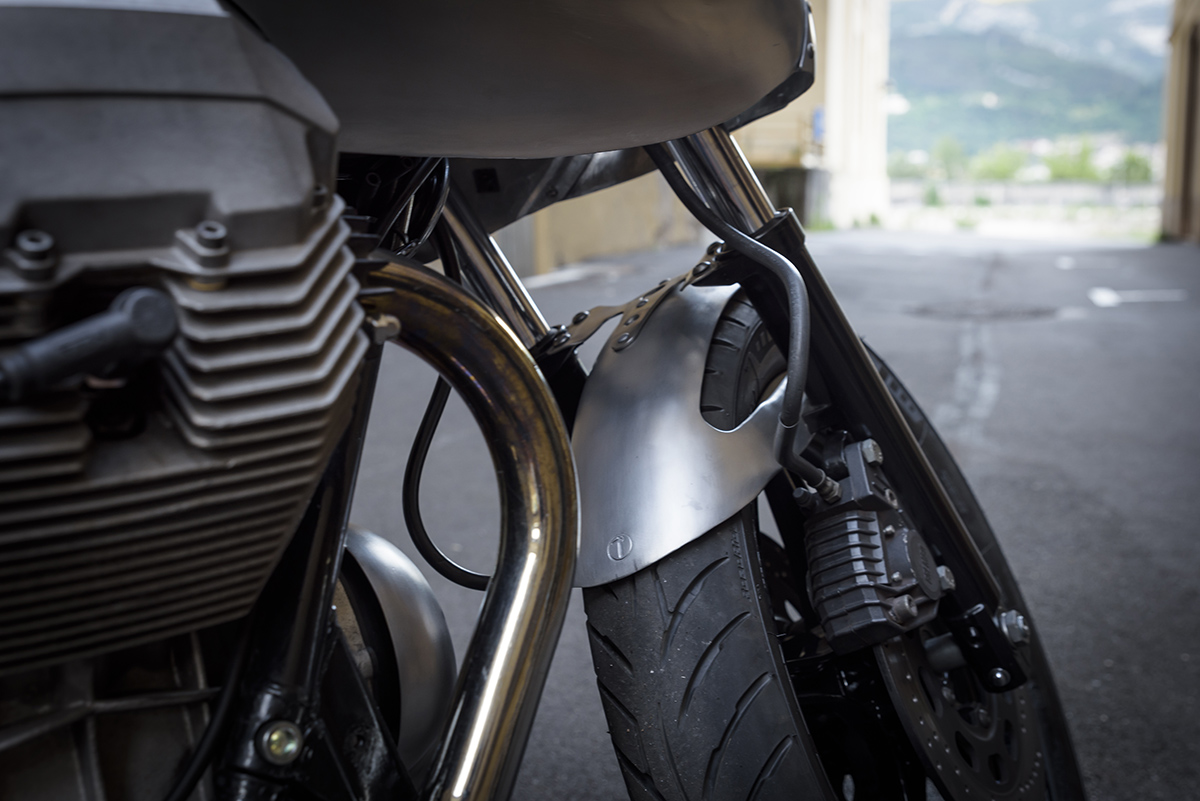 To allow fitment of his custom front cowl Mirko has fitted a set of Tomaselli adjustable Condor handlebars wearing aftermarket switches to the front end. The front headlight was sourced from a Piaggio Vespa and the rest of the lighting is all aftermarket and is hidden from sight until they illuminate.
Has Mirko created his own Moto Guzzi masterpiece? We certainly think so.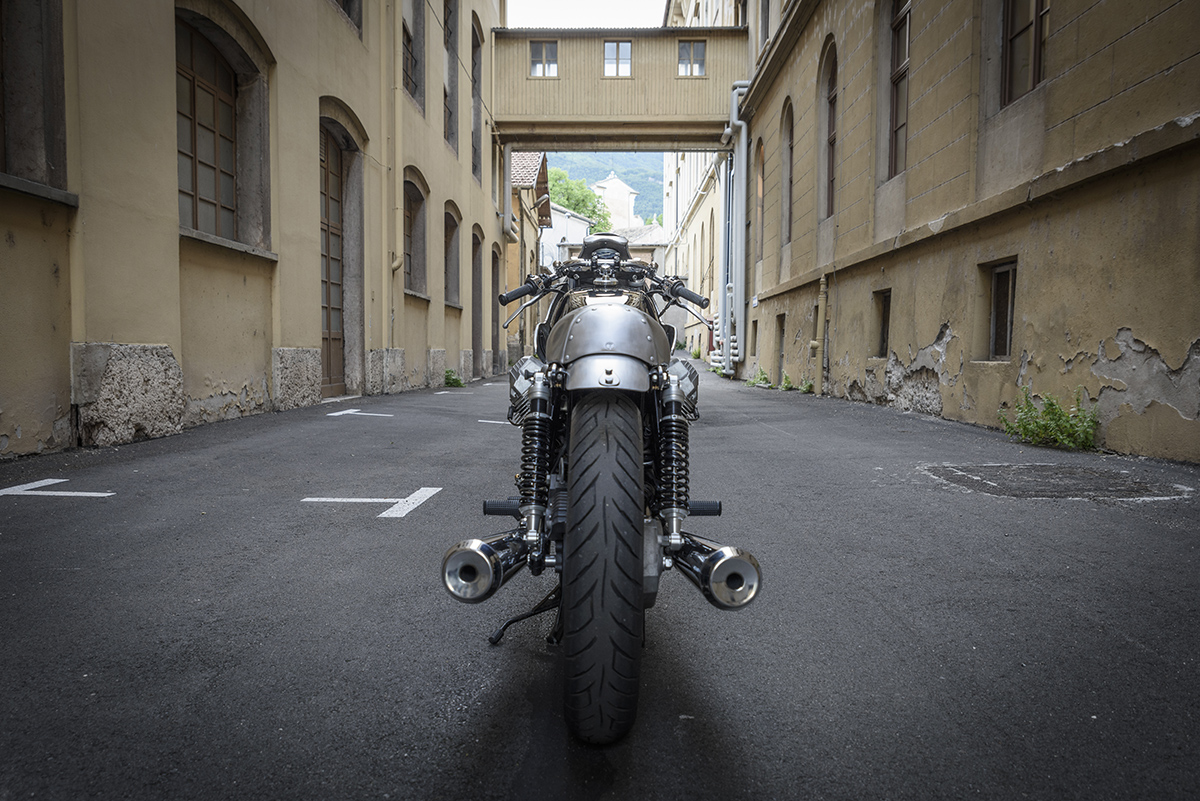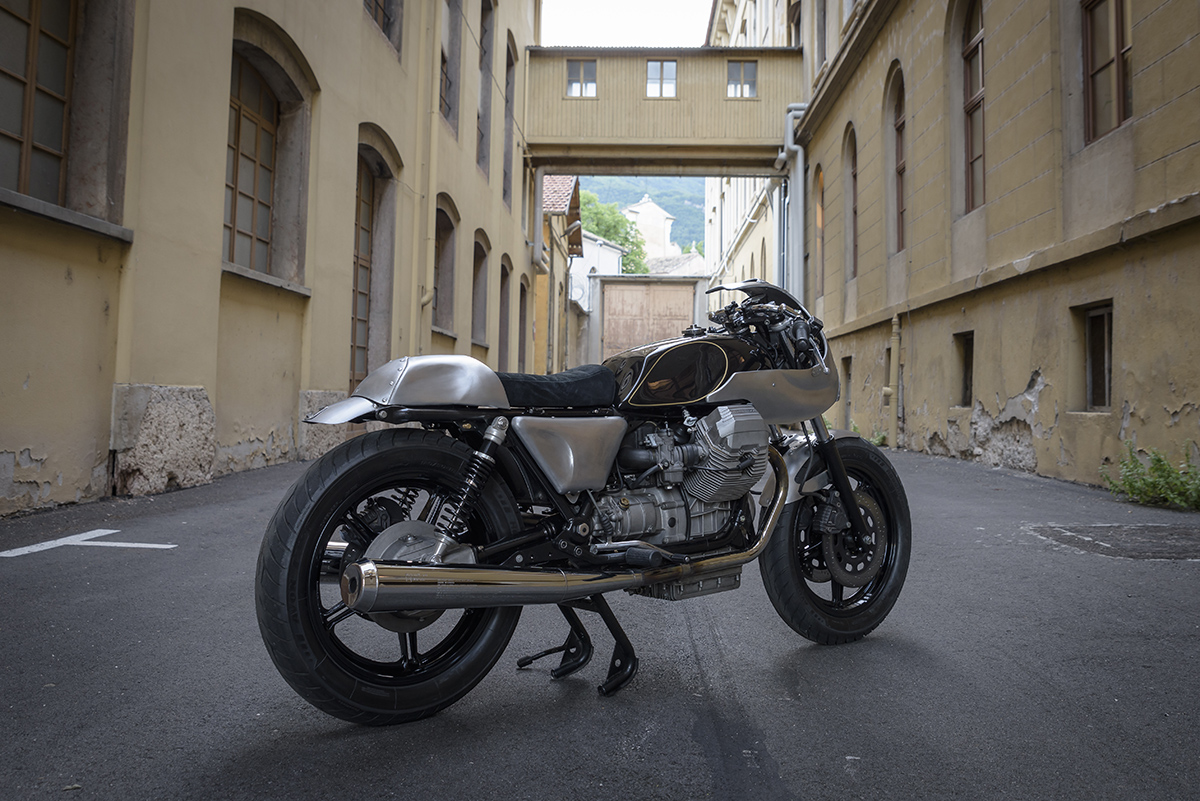 Jules Verne described Captain Nemo's submarine, the Nautilus, as "a masterpiece containing masterpieces". It was a machine unlike any other, decades ahead of its time and awe-inspiring to those who witnessed it.
Lino Tonti had probably hoped for a similar reaction to his Moto Guzzi 850 T when it was revealed to motorcycling public. Unfortunately, that was not the case.