Back in 2015 Christian Möhring came up with a unique concept. It involved making helmet customisation accessible to everyone. To do this he leveraged his knowledge of mass product customisation which he acquired while working at Nike iD. He then merged it with his passion for motorsports and two wheels and his custom helmet service, helmade, was born.
helmade now has a rapidly growing team of highly skilled staff. They produce bespoke custom helmets for everyone from professional racers to custom builders and everyday riders. Recently they teamed up with helmet manufacturer Bell who now offer their customisation service at the point of purchase.
Today we're sitting down with Christian to find out more about this remarkable business model.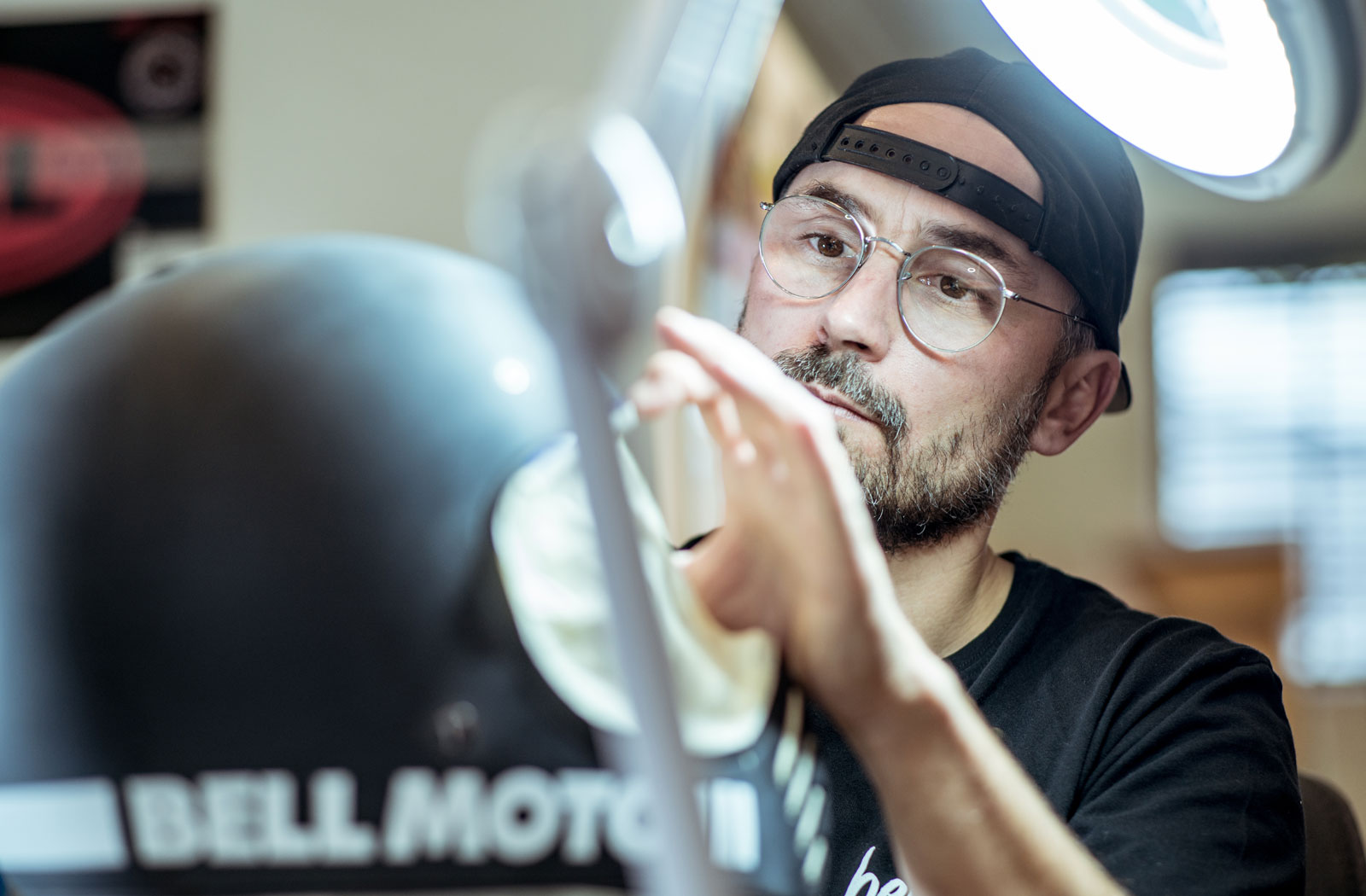 Where did the idea for helmade come from?
Helmet design is something recognizable, something people get exposed to. Many people, even non-motorsports enthusiasts, have an idea of Ayrton Senna's or Michael Schumacher's helmet. As custom helmet design started on the race track so did helmade.
We have been into racing since day one, from motocross to karting, regardless which vehicle or engine, we believe racing is life and can be an inspiration in many different ways. helmade is inspired by the world of design and our enduring passion for racing, because we are born from motorsports.
The high complexity of the product, combined with the safety aspects of it, made it the perfect product to start with. Enabling customization for such a product was a thrilling challenge for me and my team.
Why paint helmets?
For us a helmet is way more than a life-saver, it is moreover a style-icon and expresses the very own style of each rider.
Where did the name 'helmade' come from?
helmade is the combination of the words 'helmets' and 'handmade'. What makes a helmade product so different from other helmets you can buy, is the handmade process behind it. Each and every helmade product is hand painted. Painting a helmet requires a high qualitative product and unique handcrafting skills.
helmade stands for custom helmet design and true passion for handmade quality.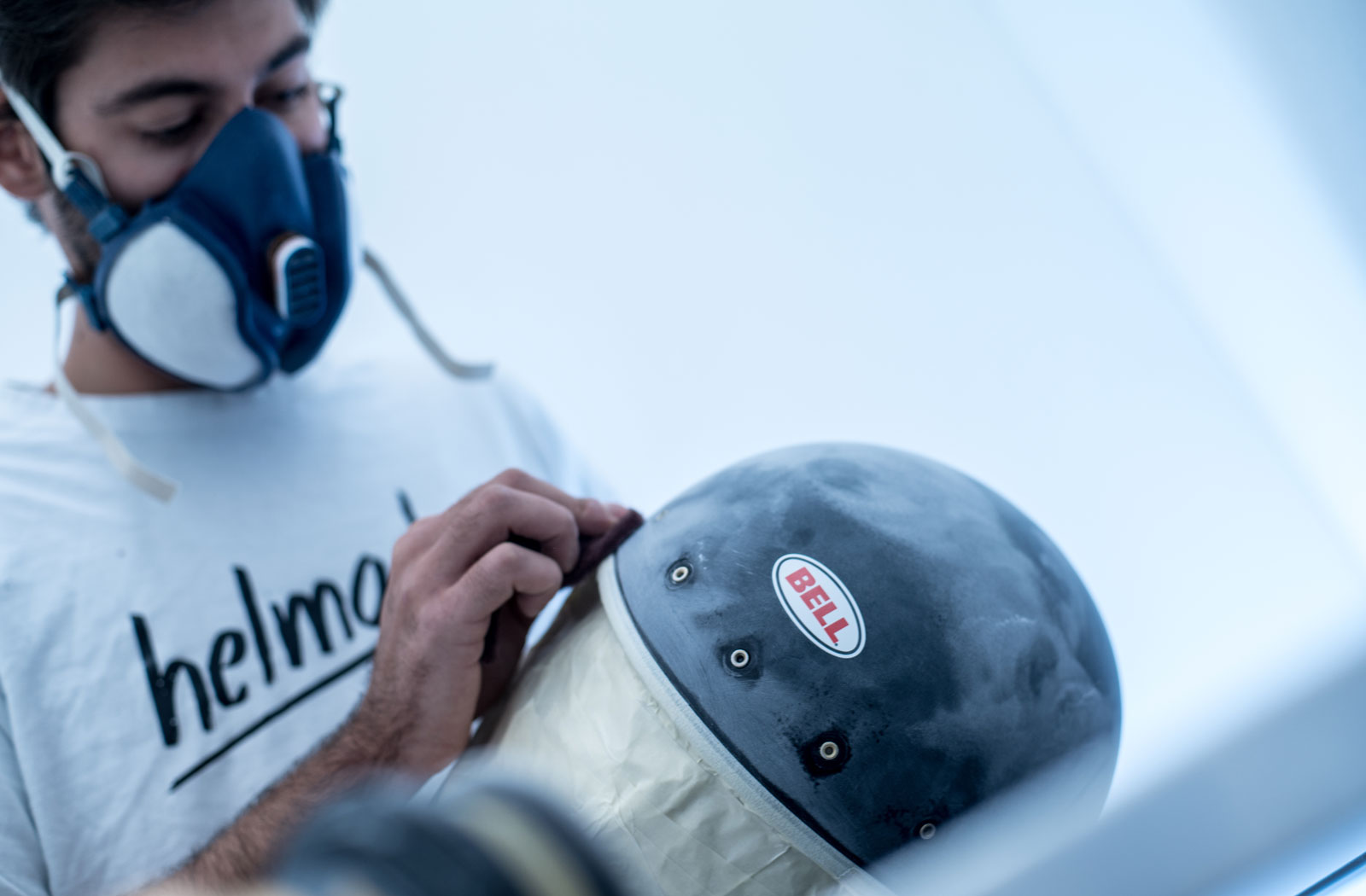 How many people are there in the helmade team and what are their backgrounds?
This year our team grew to 15 people. Our customization service is constantly evolving through our own experience with digital business models in various industries such as motorcycle and automotive, sporting goods, fashion, home furnishings and glassware.
In doing so, we also take care of one of the most important prerequisites for the establishment and smooth running of a successful customization business: the production process. For this purpose, we have built up our own production team which we call madeone, which is passionate about the manufacturing of your custom product.
At madeone every employee is a creative and entrepreneurial person. We combine different perspectives – digital designers, custom painters, developers, 3D artists and customer service experts – with the aim of acquiring the best possible know-how in dealing with customization. Our workplace is not a creative office or highly specialized custom workshop. It is both.
We are constantly expanding our team to ensure that we live our mission and provide you with an unforgettable product and service experience.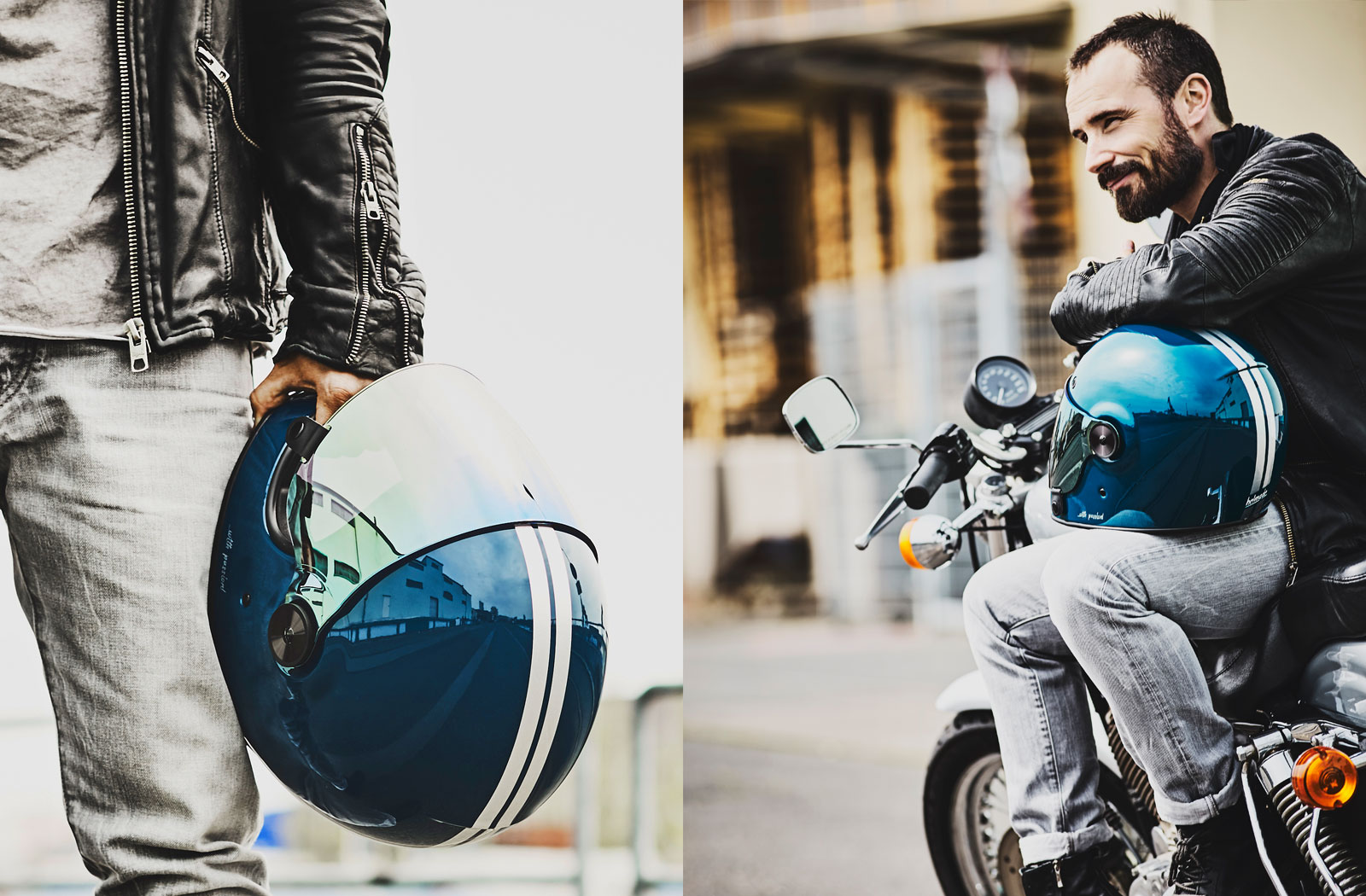 How has your business model been received by manufacturers?
Through our own customization business we have gathered lots of experiences and insights over the last years when it comes to digital frontend solutions of customization experiences, 3D product visualization and the end-to-end process including the production side of things.
Right after launch, we started receiving requests for making use of our concept from outside the helmet industry and we realized we were onto something interesting. As I witnessed by working in large corporations and consultancy projects, there's a significantly growing demand for more personalized product and service experiences.
But when you look at these big companies and even for SMEs, it's very difficult for them to disrupt their efficient production lines and build such a complex business dimension on their own, hence our platform business model of helmade.com.
Tell us about your work with Bell helmets
We are more than happy to count Bell Helmets, one of the leading helmet brands with a long tradition, to our strategic partners on our way forward. As the world's only online helmet customization service we are enabling visitors of bellhelmets.com to design their very own Bell helmets.
helmade and Bell share a passion for racing and a keen understanding of what riders are seeking, and it's thrilling to provide everyday riders with access to the same customization benefits that have long been exclusive to professionals. Launching this partnership was a critical step in our ongoing mission to make next-level custom helmet designs more accessible to riders of every level, and we're still honored that we took this step with a brand as iconic as Bell.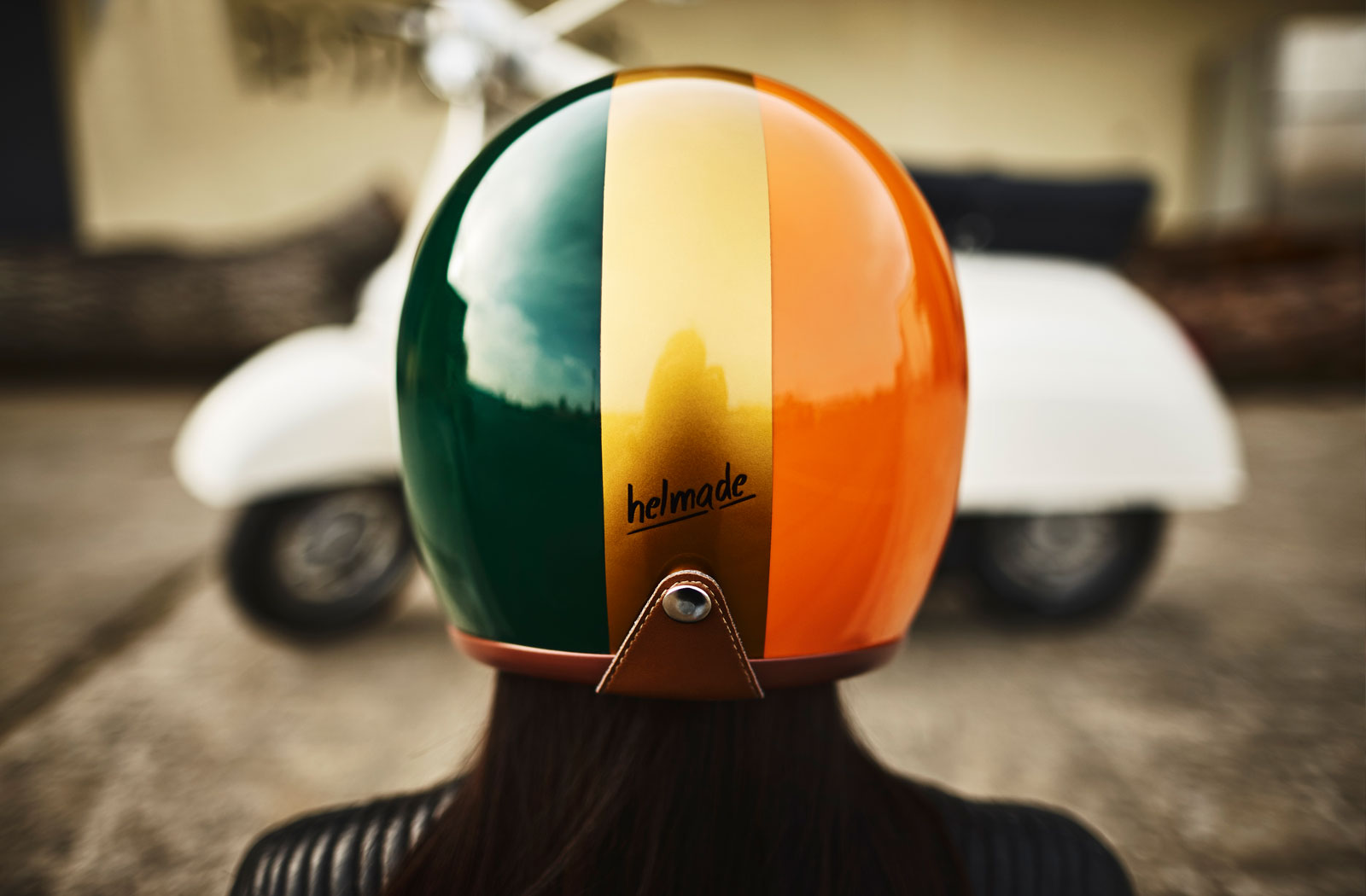 Are most helmets your own designs or customer requests?
All designs people are able to choose from on helmade.com are our own creations which people can customize in 3D to their individual wishes. We're also creating 100% individual designs for customers or bringing to life helmet designs created by corporations or helmet manufacturers.
What have been some of your most memorable projects?
Over the last years, we have brought to life countless helmet designs for creative people around the world, from motorsports athletes to musicians, artists, actors or stylish riders. Every single design is unique and makes me proud of our achievements so far.
How many helmets are in the helmade portfolio now?
So hard to say. I had to look it up in our backend. We are now offering around 1,800 helmets with individual designs to customize on helmade.com.
How does someone go about ordering a helmade helmet?
The order process as well as our design approach is as straightforward as we are. Go on to helmade.com, choose your helmet, choose your favorite design, customize it to your very own needs and order it right away online in true 3D.