The 8 challengers have built an eclectic mix of high powered customs from a full faired, blown Buell to a stripped down, speedway style Jawa, but none of this seems to phase Séb who has accepted the challenge on his facebook page saying " Super happy to face some new, talented and exciting challengers for a special sprint during Glemseck 101 next week!".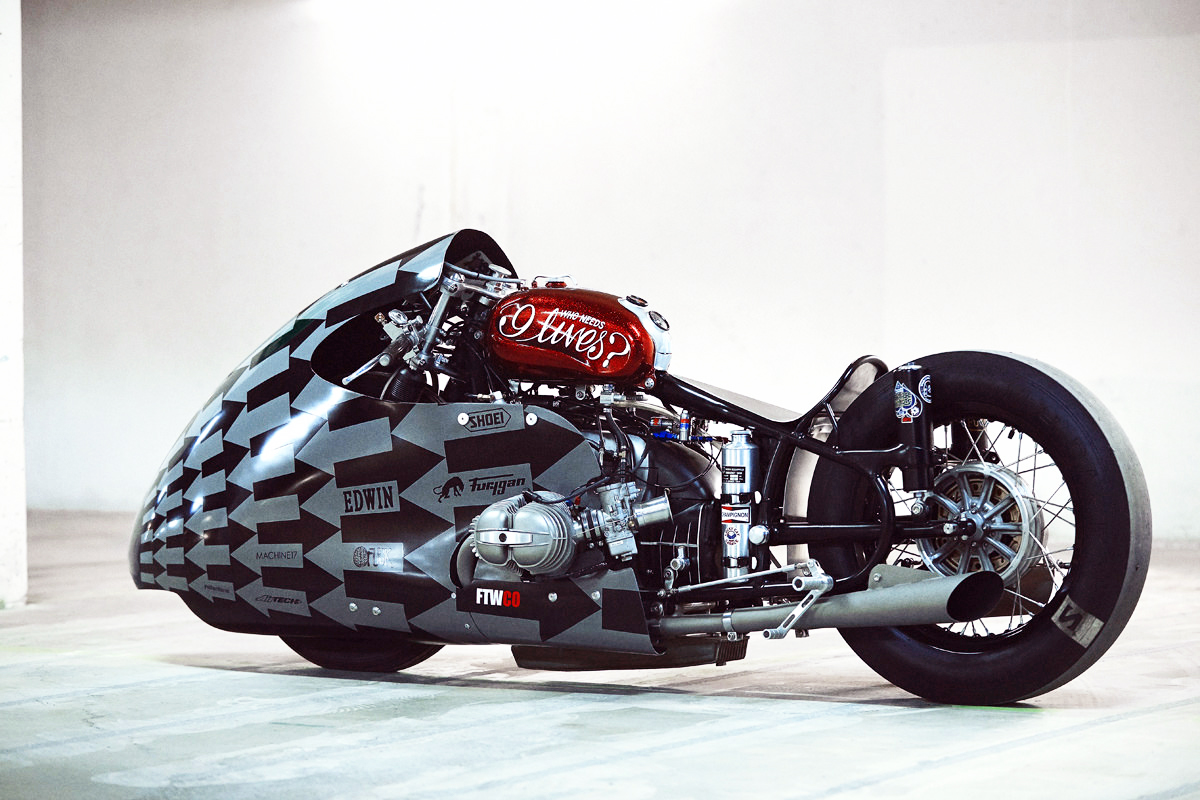 Lucky Cat Garage 'Sprintbeemer'
The 8 builders will first battle it out in elimination rounds until only one victor remains. The winning bike will then be lined up alongside of the Sprintbeemer for the chance "Kill the Cat" and lay claim to this years fastest classic and custom in the over 1000cc class at Glemseck 101.  Here's the line up…
Along with seeing the Plan B Cherry Salt in action for the first time at Glemseck 101 it'll also be sporting it's new paint job which we've seen teasers of appearing online over the last couple of weeks. Powered by a naturally aspirated, hotted up Buell 1203cc motor this bike is both a contender for best looking and cat killer.
Reducing weight was the top priority with this build so the new fuel tank and monocoque style seat/tail are constructed from aluminium. The tank also features large top recess and a narrow profile to allow its rider to tuck in behind the dustbin style fairing to reduce wind resistance.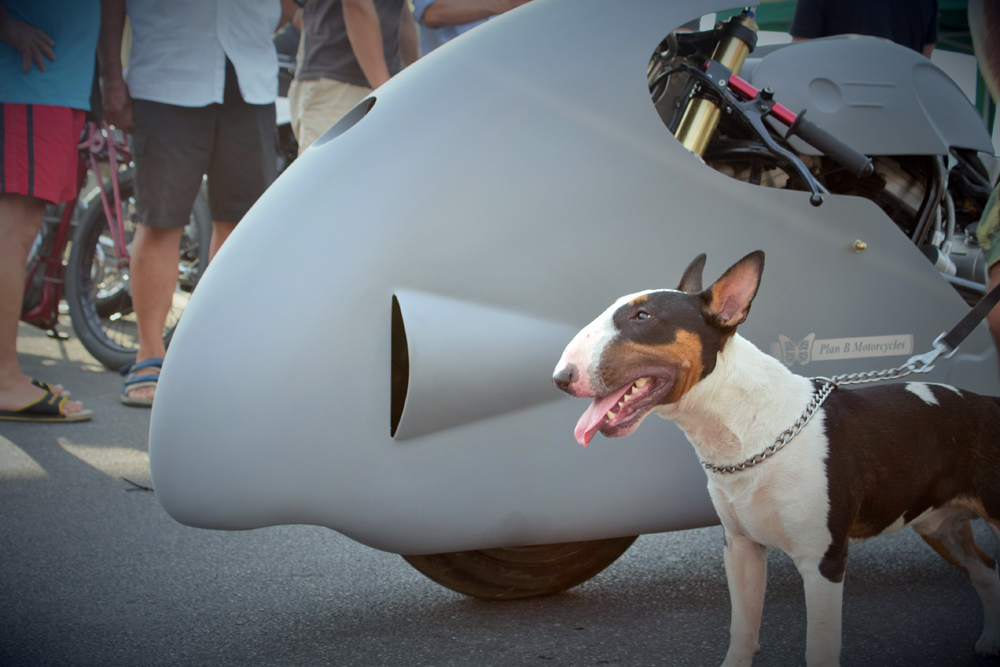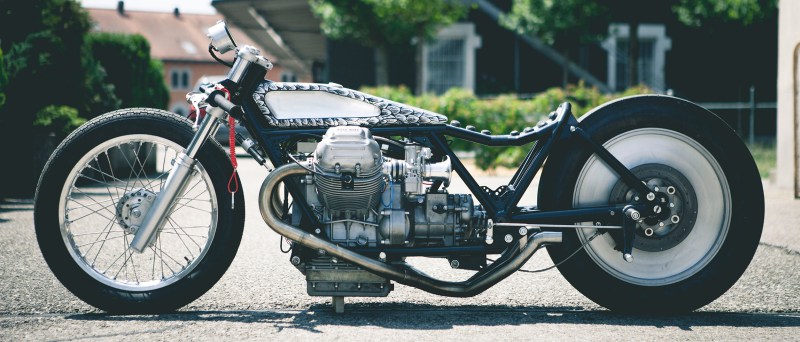 Created especially to challenge the Sprintbeemer the Young Guns Speedshop Moto Guzzi certainly looks the part. Dubbed 'Ferdinand the Sparrow' the bike was put together over 5 short weeks and features a '71 Le Mans 1 frame running an '07 Guzzi Norge block.
Other modifications include a custom steering head, modified frame, Moto Guzzi California swingarm, custom made wheel cover and Metzler racing rubber, modified Le Mans forks and a custom made fuel tank. To tease the Lucky Cat bike into chasing them the Young Guns good friends at 'Atelier Zweilicht' also added a custom hand painted feather paint scheme to the tank and its riders helmet.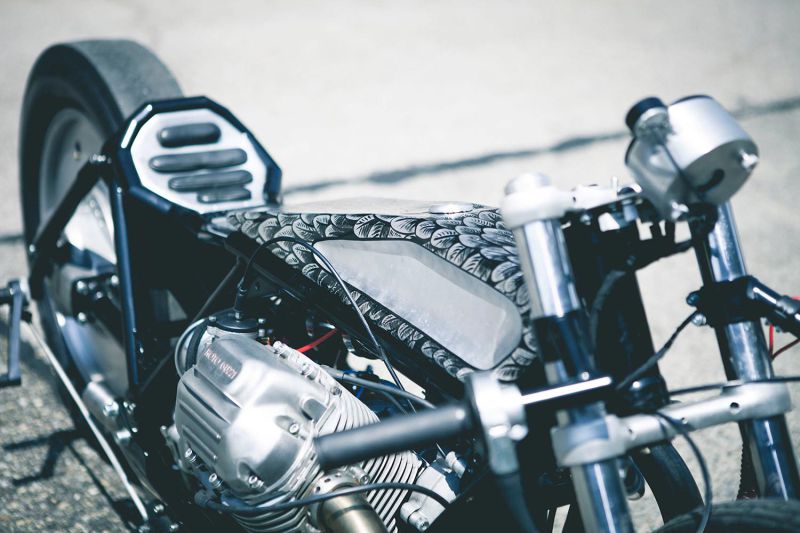 Details have been hard to come by for this beauty, but what I can tell you is that it's powered by 1100cc of finely tuned Yamaha technology. The TR-1 R "Skinny Beast" looks more like a street bike than some of the other competitors, but that doesn't mean it'll be any slower.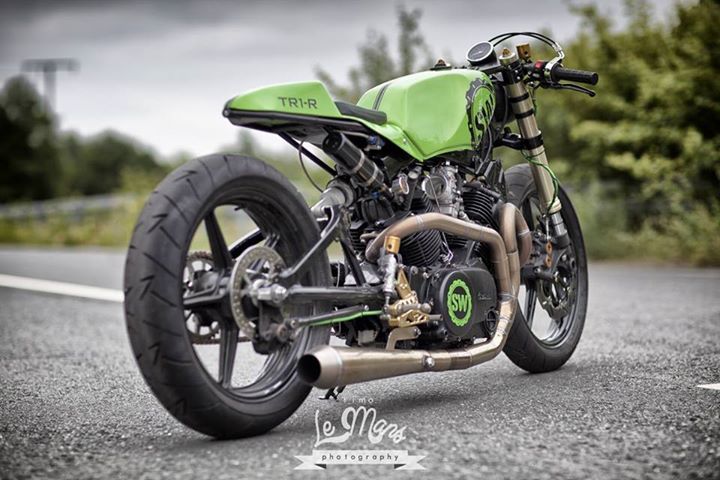 VTR Customs describe their 'Polizia' RT80 BMW as "slightly modified", but I'm willing to bet that's an understatement. This bikes been to the Glemseck 101 Sprint races before and VTR Customs are well aware of what it'll take to beat the Sprintbeemer.
The ratty looking, Police bike themed BMW features plenty of go fast bits including a launch controller, quick shifter, a turbo running 1 bar of boost and a Wizard NOS system…for good measure.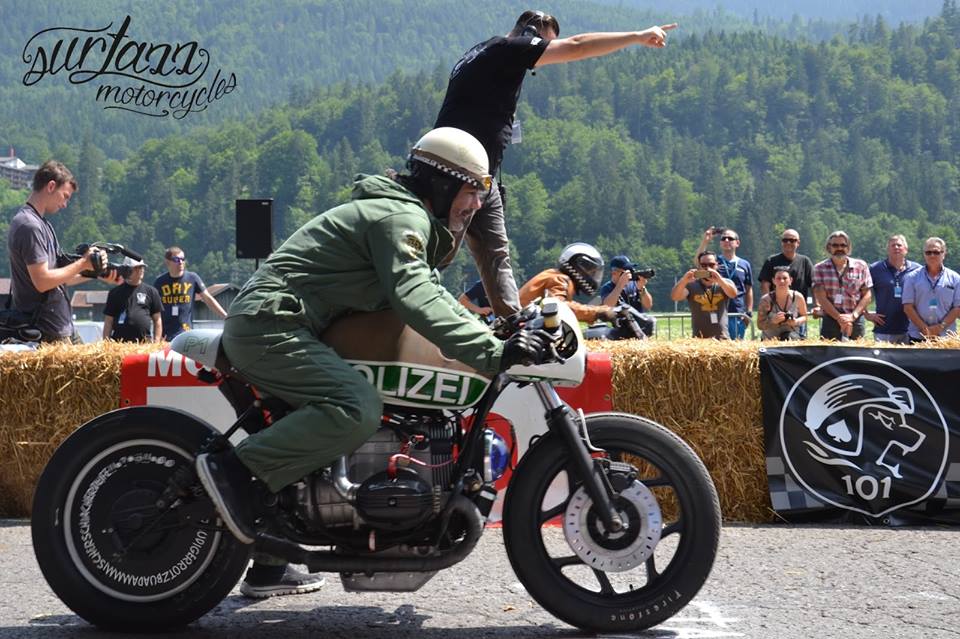 Mecatwin may be better known for their Triumph builds, but this Jawa will be a force to be reckoned with during the sprints. Mecatwin head honcho Franck Depoisier raced this bike recently at the 'Festival Café Racer' in Montlhéry and it laid down a 7.9 second run over 200 meters. Not bad, not bad at all…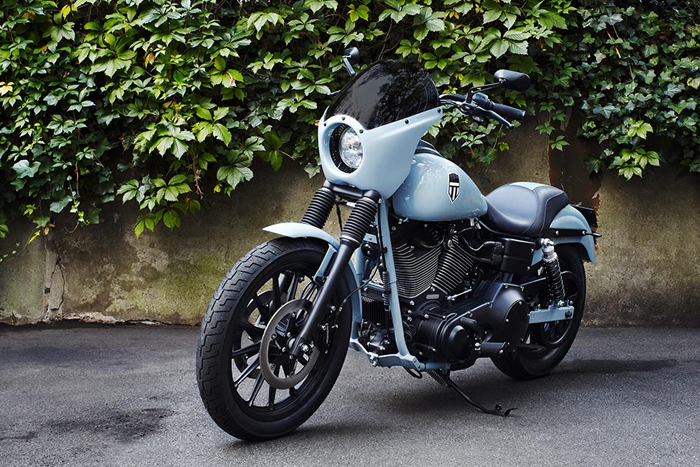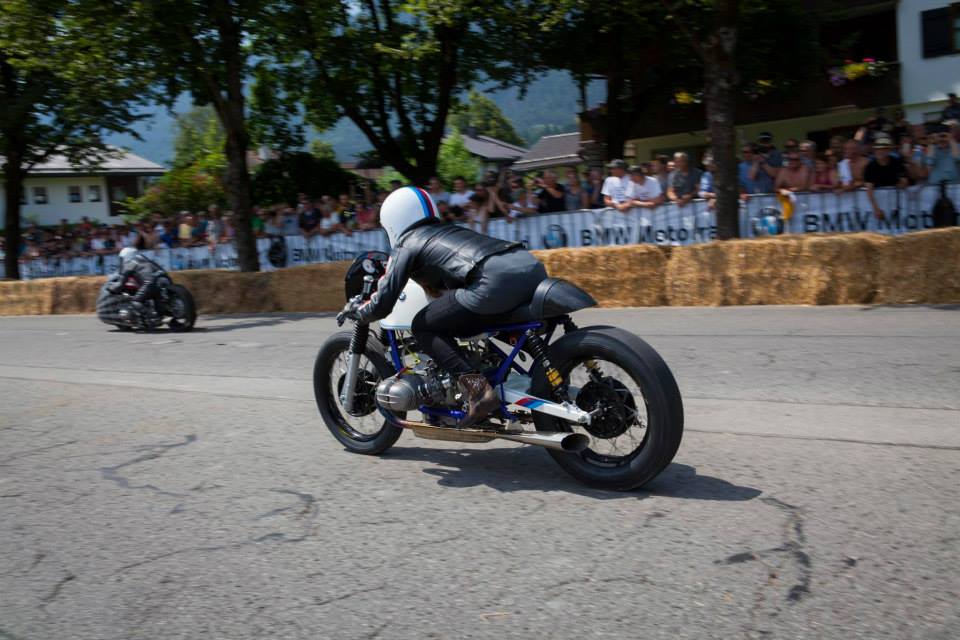 Last, but not least is the Kraftsoffschmiede BMW. All I know is that this bike has some serious race breeding behind it. As you can see from the photo above though, the Sprintbeemer has put it in its place once before and nothing makes a better competitor than one that has something to prove!