Gentleman, button your collar and start your engines. The first ever Gentleman's Ride will be happening this Sunday, 30th of September. Now's the time to break out your suit and join other local custom and classic motorcycle enthusiasts for a fun ride through your city.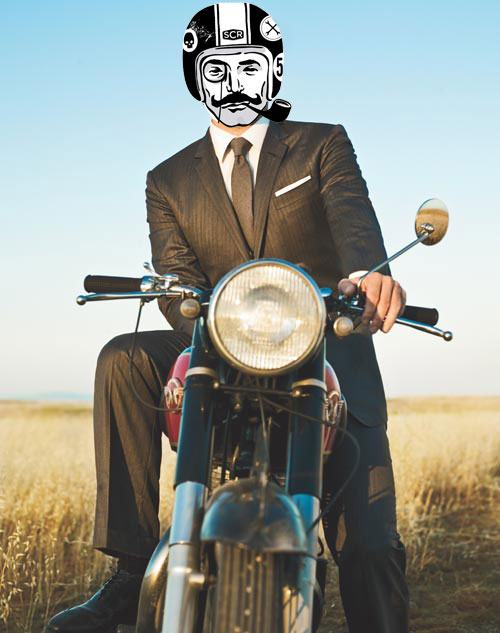 "The 30th of September 2012 will see Cafe Racers, bobbers, Flat Trackers, Street trackers, retros, classics, modern classics and vintage bikes unite for a few hours of Distinguished nonsense. Some rides will take their Distinguished Men (and Ladies) through the bosom of the city, some will see a game of crochet played on manicured lawns. No matter what the situation it will all be done in a distinguished attire. Get out the suits or blazers and polish those shoes gents!"
Here in Melbourne, Australia (weather permitting) they are expecting between 30 – 60 gentlemen to take part in the ride before gathering at a final meeting place for a civilised drink. Rides have been organised in more than 50 other cities around the world so if you're keen to take part head over to the Distinguised Gentleman's Ride website for more details. Remember to ride safe as the only thing covering your hide will be tweed and cotton.