I've just returned home after attending Malaysia's premier custom automotive lifestyle event 'Art of Speed' and it was a helluva good time! After my first visit to the show in 2018, I was counting the days till I headed back to Kuala Lumpur. The 2019 show would be a chance to reconnect with my new Malaysian friends, escape the cold weather here in Melbourne and immerse myself in the eclectic custom craziness that is Art of Speed.
Last year Art of Speed left Luke from Fuel Magazine and I so inspired that we created our own event. This year was no less inspiring. A record-setting 55,000 people (yes you read that right) attended the 2-day event making it the biggest custom automotive event in Malaysia.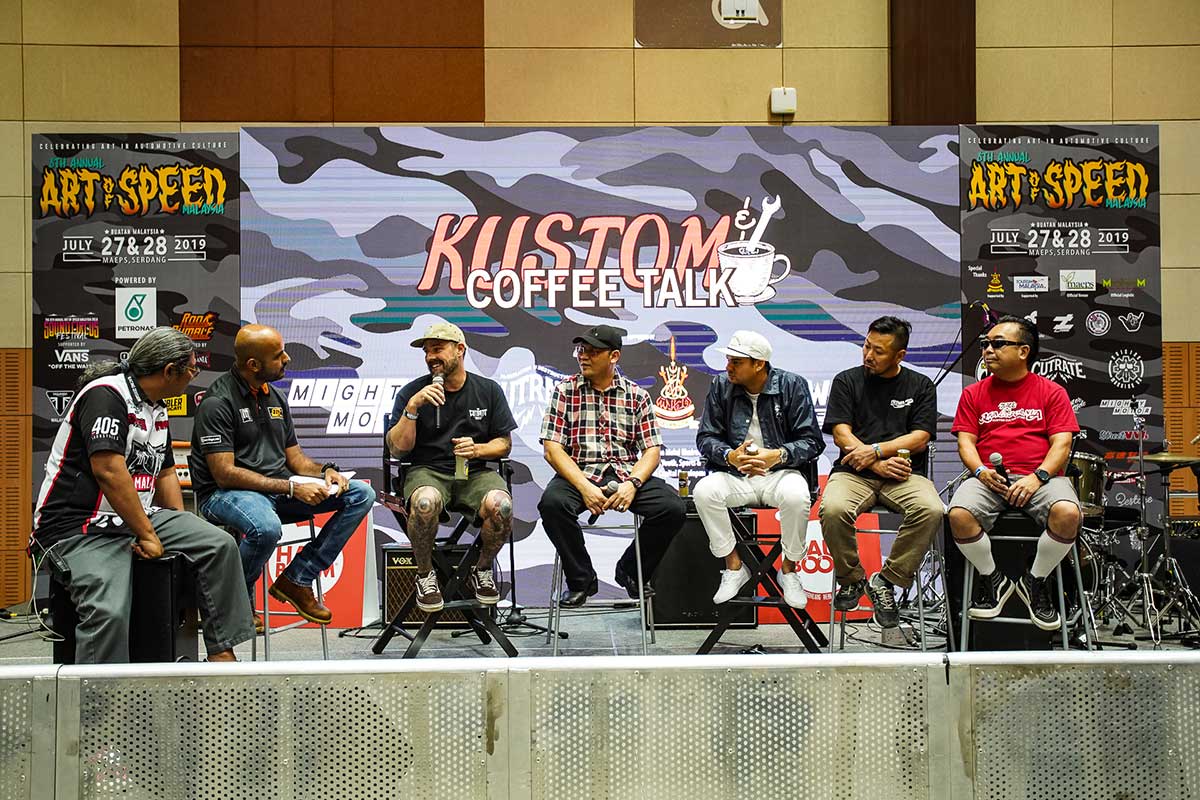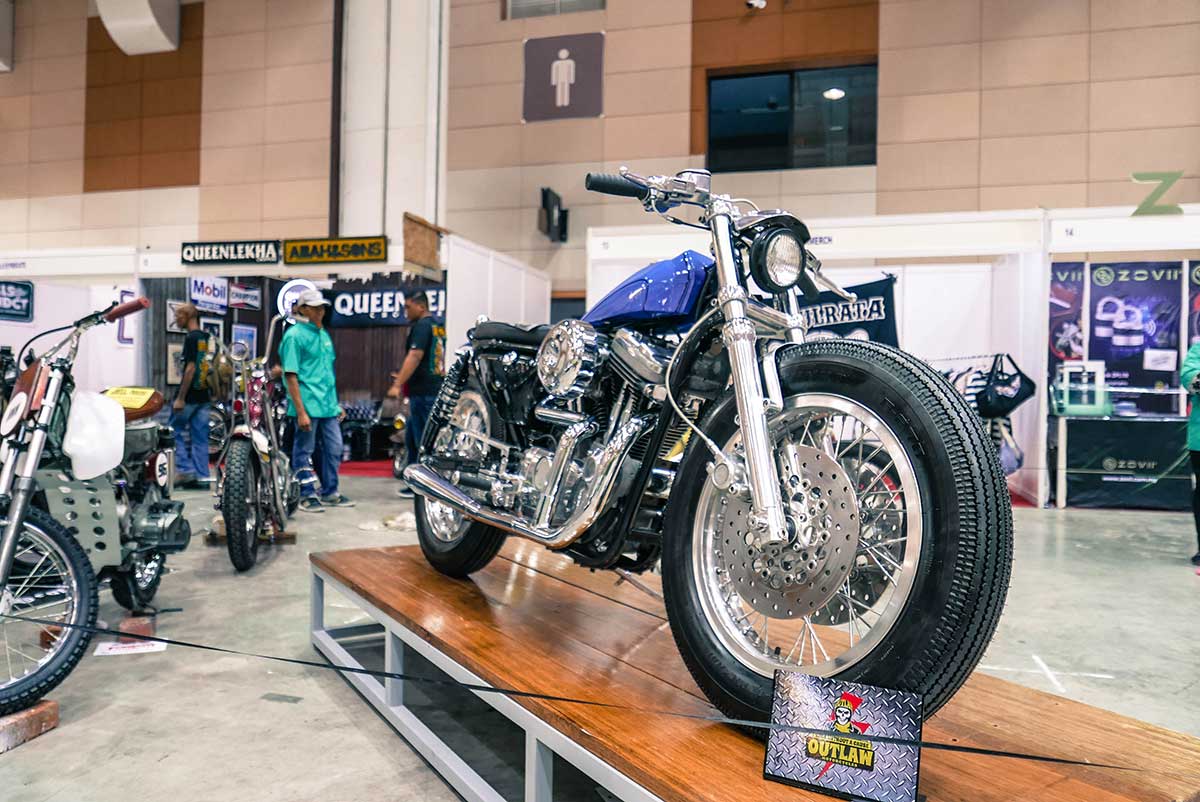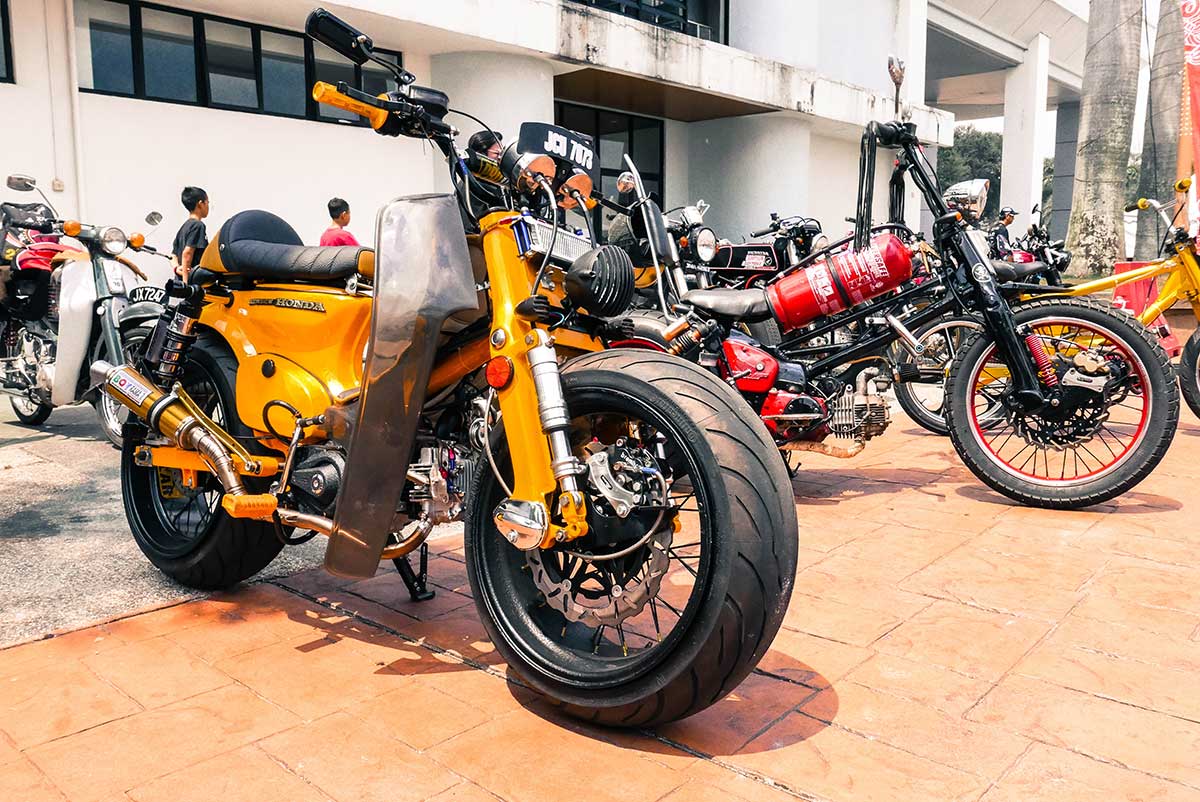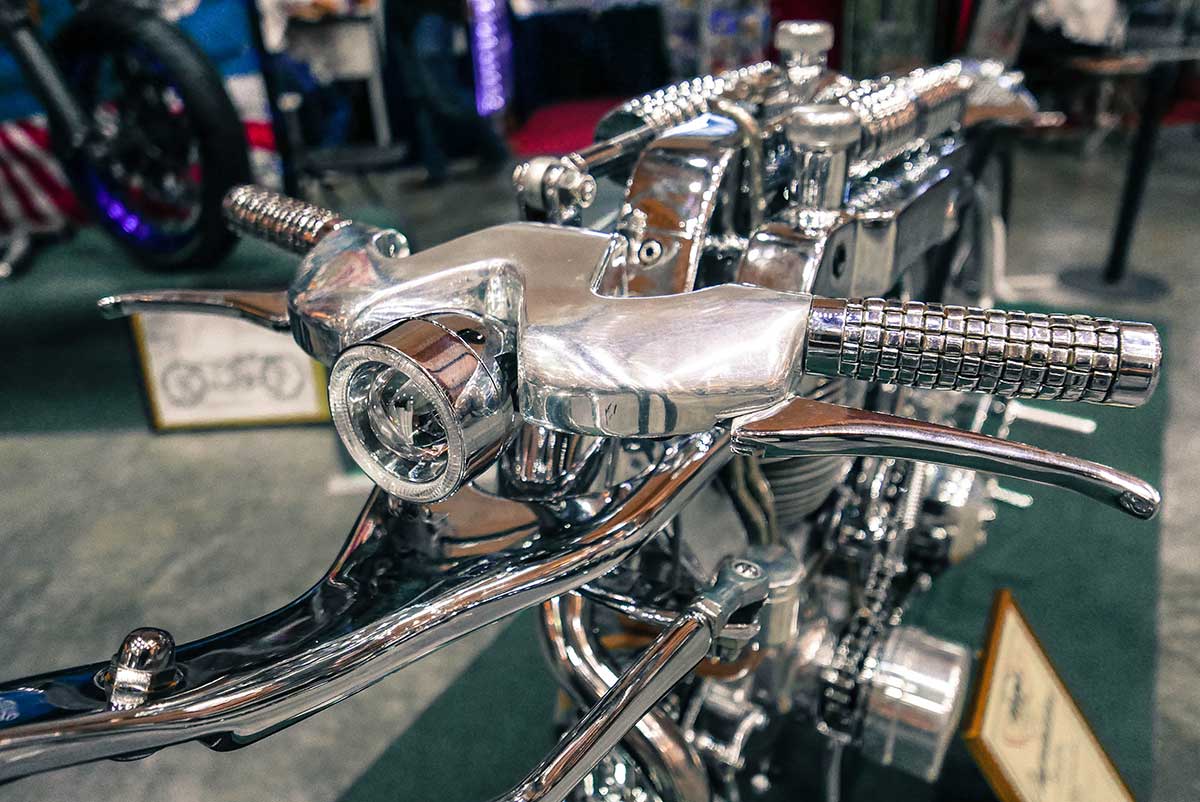 Art of Speed motorcycles
The custom bike scene is of course what attracts me to the Art of Speed show. This year I teamed up with the event organisers and Triumph Malaysia to create a special 'Best of British' display. The display featured both vintage and custom motorcycles from Old Blighty that had been gathered from personal collections and workshops around Kuala Lumpur. The ten bikes in our display were joined by around 100 other custom motorcycles scattered around the events main hall. The 'something for everyone' showcase featured everything from choppers to tricked out scooters and of course, cafe racers.
As a special guest, I had the honour of choosing my pick of the show. However this year it wasn't a cafe racer that won my vote. Sitting alongside a converted Citroen H van coffee truck was a tastefully restored and modified BMW R75/5 by local workshop AB Garage. The bike had been faithfully restored with just the right amount of custom work to make it special. The BMWs matte grey frame and cream bodywork with black pinstriping won me over the moment I set eyes on it.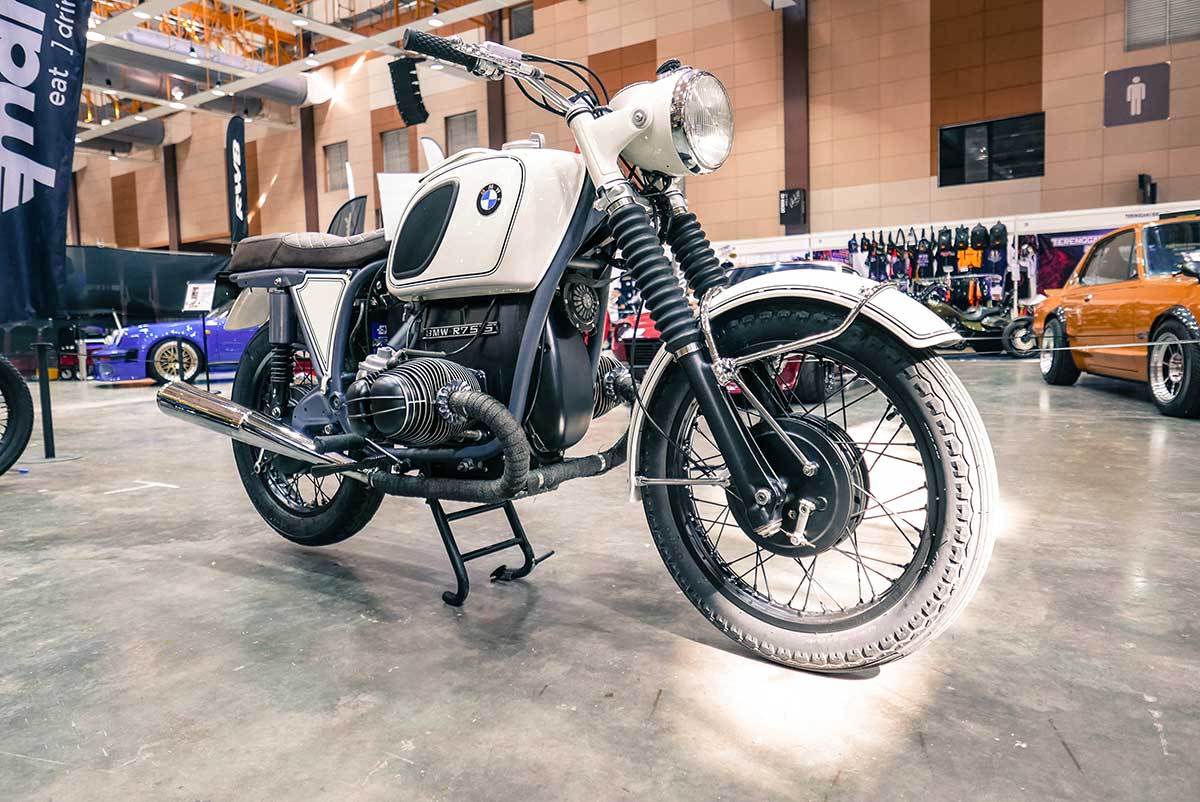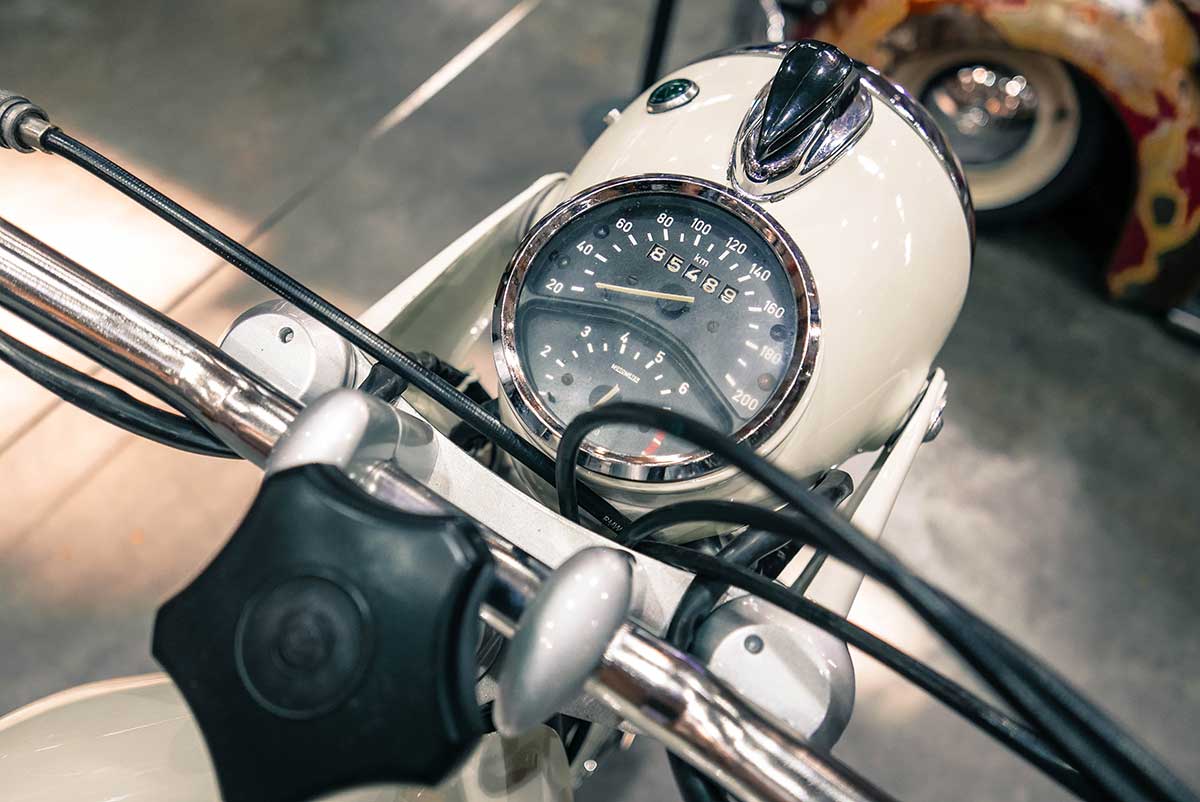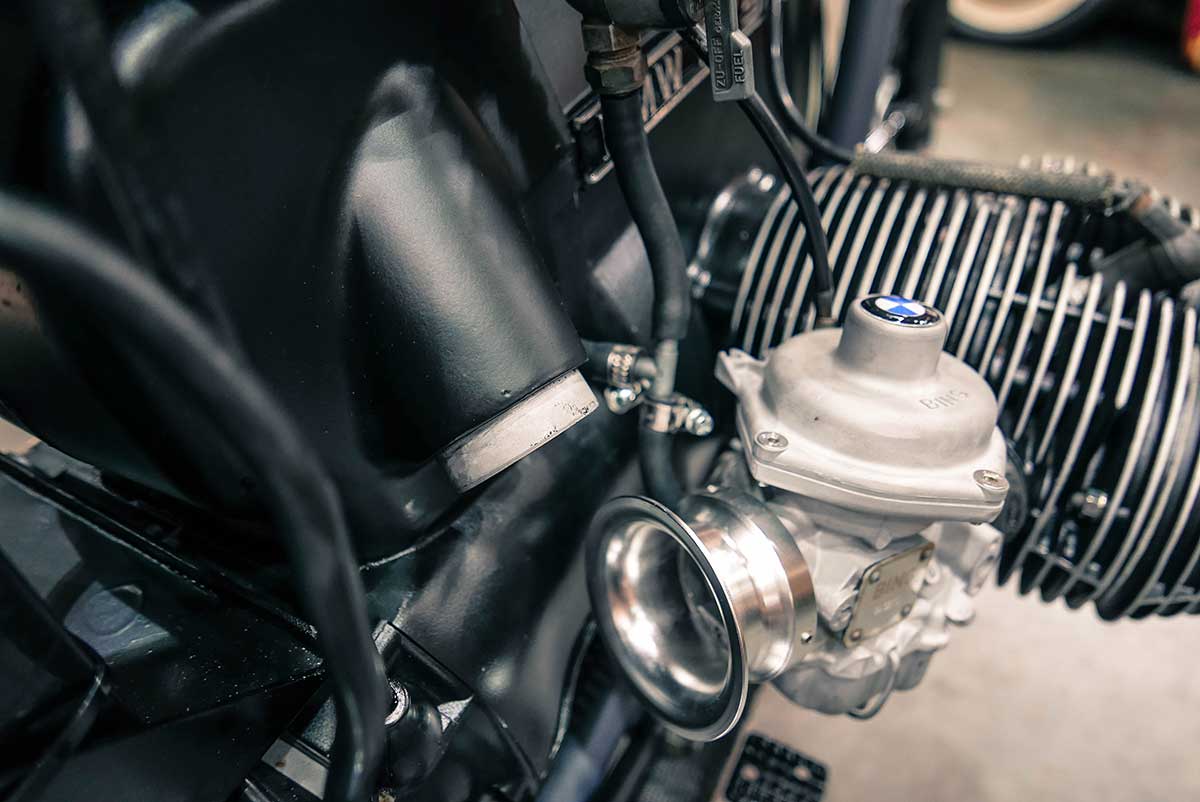 For the 2019 edition of Art of Speed, they flew in a couple of guest builders and their bikes from Japan. Kengo Kimura of Heiwa Motorcycles displayed his awesome BMW R Nine T 'Scrambler'. The bike was built in conjunction with BMW Motorrad Japan and has graced the pages of many custom bike sites including the venerable Bike Exif. Kengo was accompanied by Keiji Kawakita of Hot Dock Motorcycles with his prize-winning StG Nautilus Harley Davidson.
Art of Speed cars
4 wheeled entrants dominate the Art of Speed event space. Japanese built rides are clearly a favourite but they were accompanied by a spattering of Euro performance vehicles. Hot Rods and American muscle cars are few and far between, but the show makes up for it with an eclectic mix of styles. Along with a huge selection of stanced out modern and classic JDMs were wild Kaido Racer inspired creations. These were sporting outrageous bodywork, wild paintwork and more exhaust pipes than cylinders. RWB Malaysia was also in attendance again with their 8th project, a twin-turbo Porsche 964.
The events second hall housed an impressive collection of Japanese classics. Most vehicles were lightly modified compared to the main hall, but a few standouts included a Calsonic styled Nissan R32 GTR and a beautifully restored Toyota AE86. For those who braved the heat, there was also an incredible outdoor display of Minis. The venues lower parking lot had been dedicated to a Mini 60th anniversary gathering and literally hundreds of Mini's had amassed in recognition of the occasion.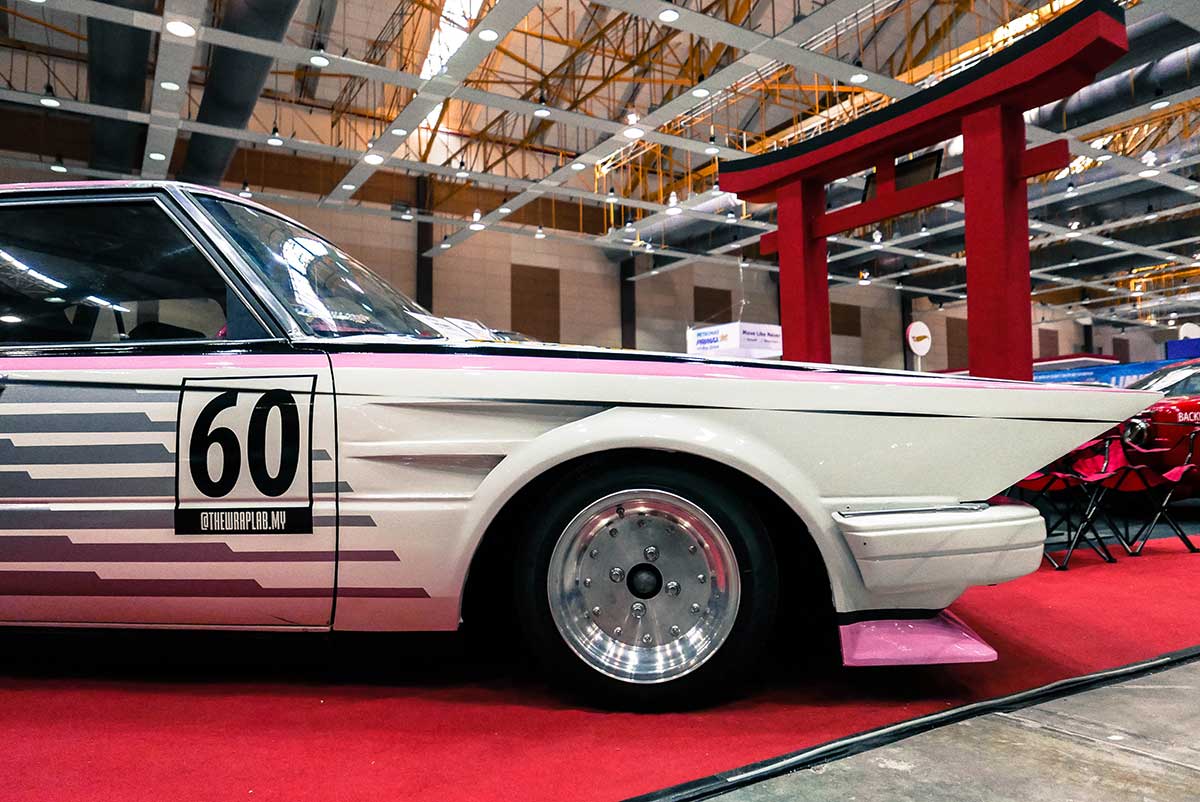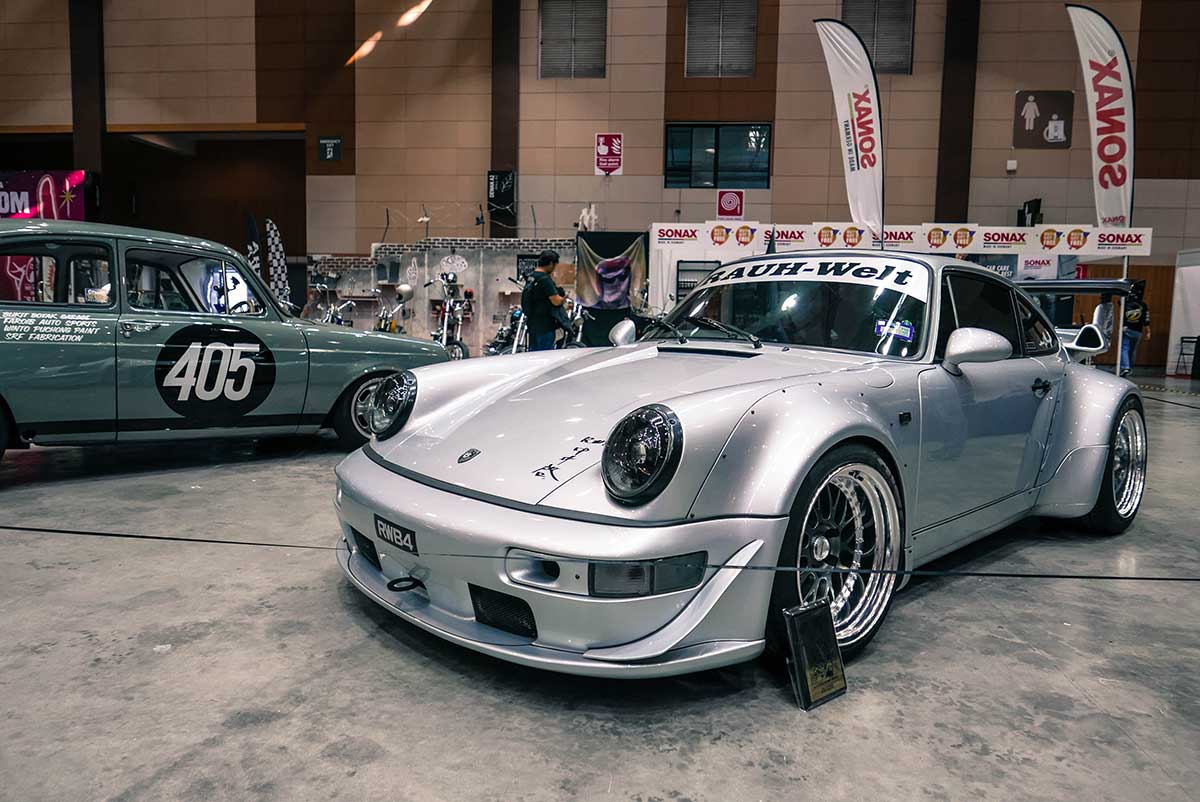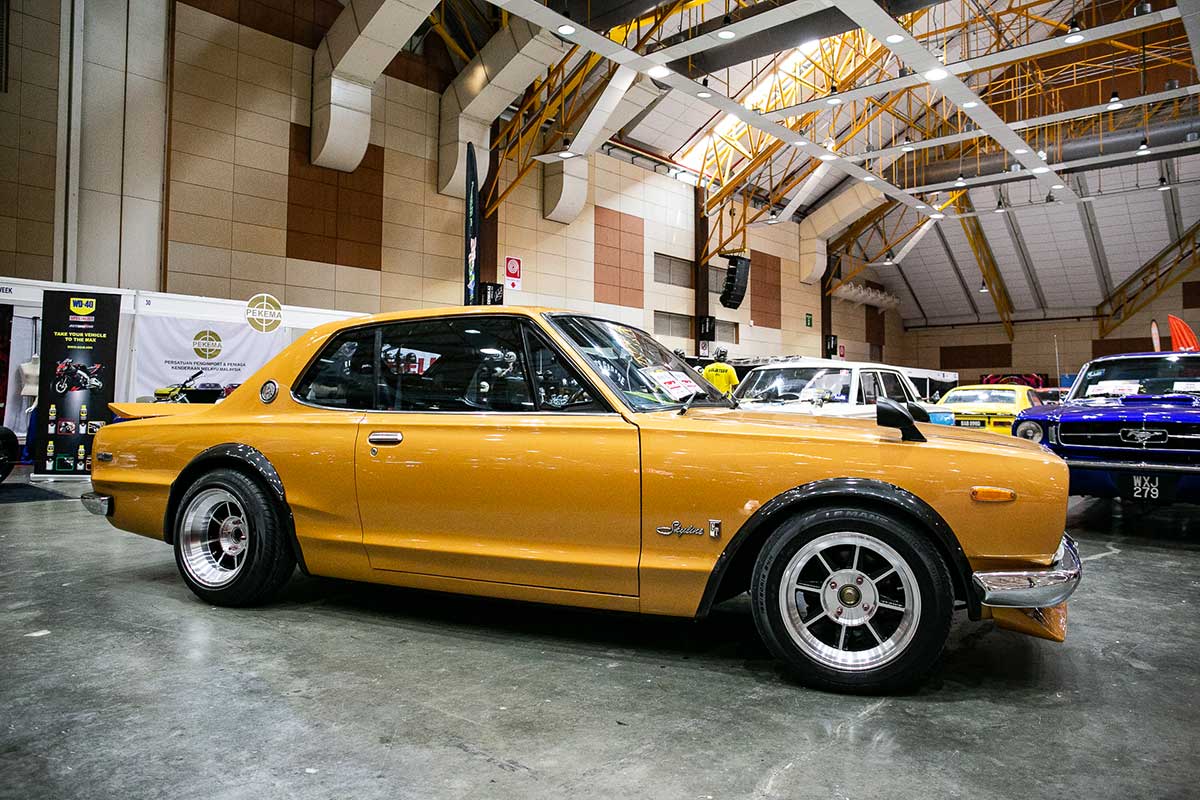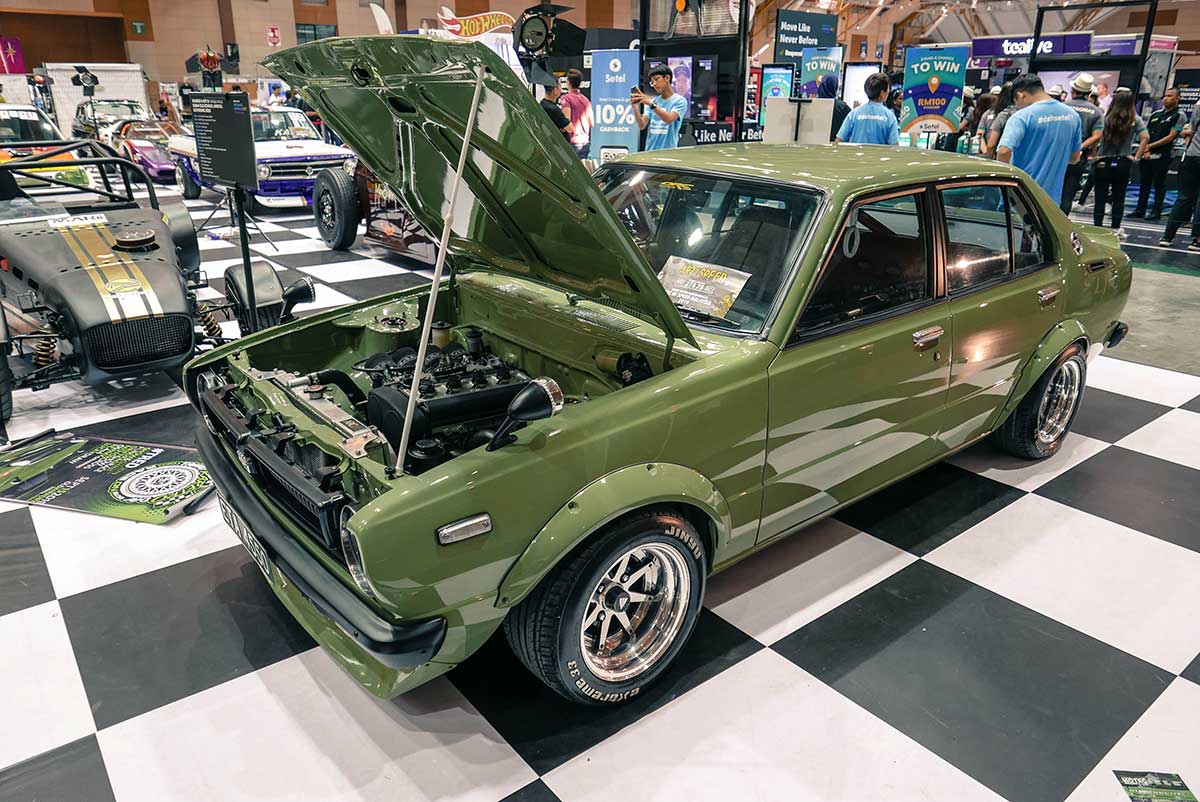 Art of Speed attractions
Art of Speed's goal is to represent all aspects of the custom scene including the lifestyle that surrounds it. A huge Tattoo arena, diecast and scale models displays, fashion retailers and motorcycle manufacturer booths filled the floor space between the show vehicles. Hot Wheels are a major sponsor of Art of Speed and have a huge local following. As per previous years, they used the event to launch new editions to their catalogue and sell limited-edition collections. A new feature to the Art of Speed offering for 2019 was the Vans 'Sound Circus' concert. The line up starred some of Malaysia's top bands and was sold out well before the first performance began.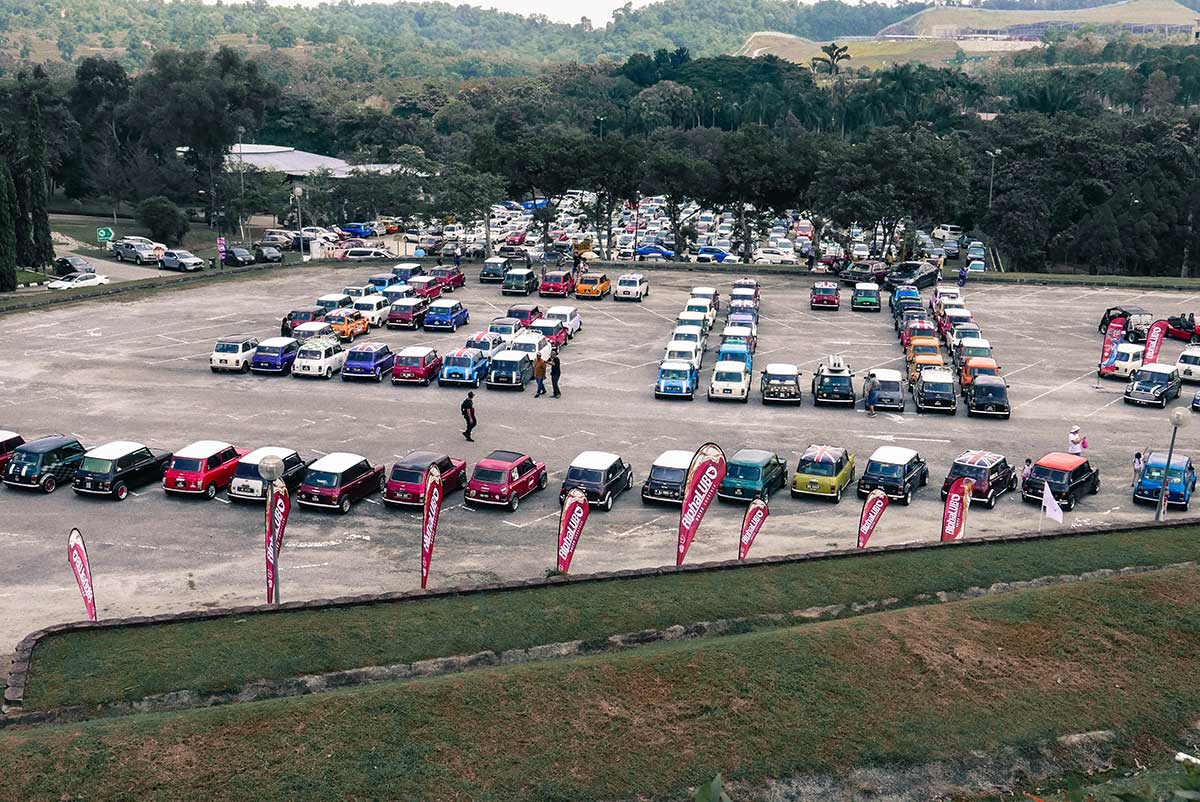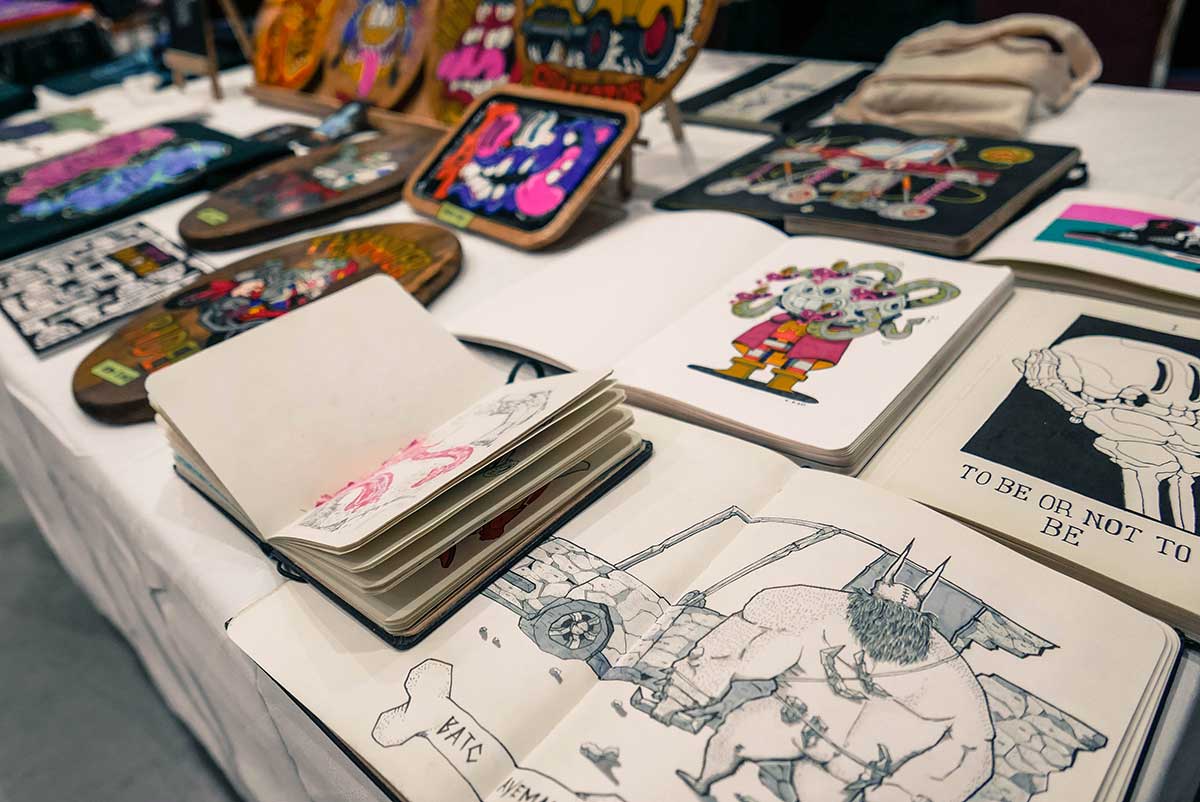 Art of Speed will be on again in late July 2020 and promises to be even bigger. The organisers are discussing plans to showcase flat track racing which will take the primarily static event into motorsport territory.
If you've ever considered a visit to Kuala Lumpur I'd recommend timing your visit well. Oh and be sure to pack some shorts!