While most aspects of motorcycle design have come a long way since the 70s, there and several that haven't. Take for instance indicators. On many modern bikes, we are still seeing oversized blinkers jutting out like babies arms with clenched fists. Then there's the run of the mill big round plastic mirrors, obligatory pee cup brake reservoirs and oversized fenders. These are the areas most aftermarket brands focus on improving and Italian parts specialists Rizoma are leading by example. The latest addition to the Rizoma catalogue is this range of aftermarket parts for the Kawasaki Z900RS Cafe.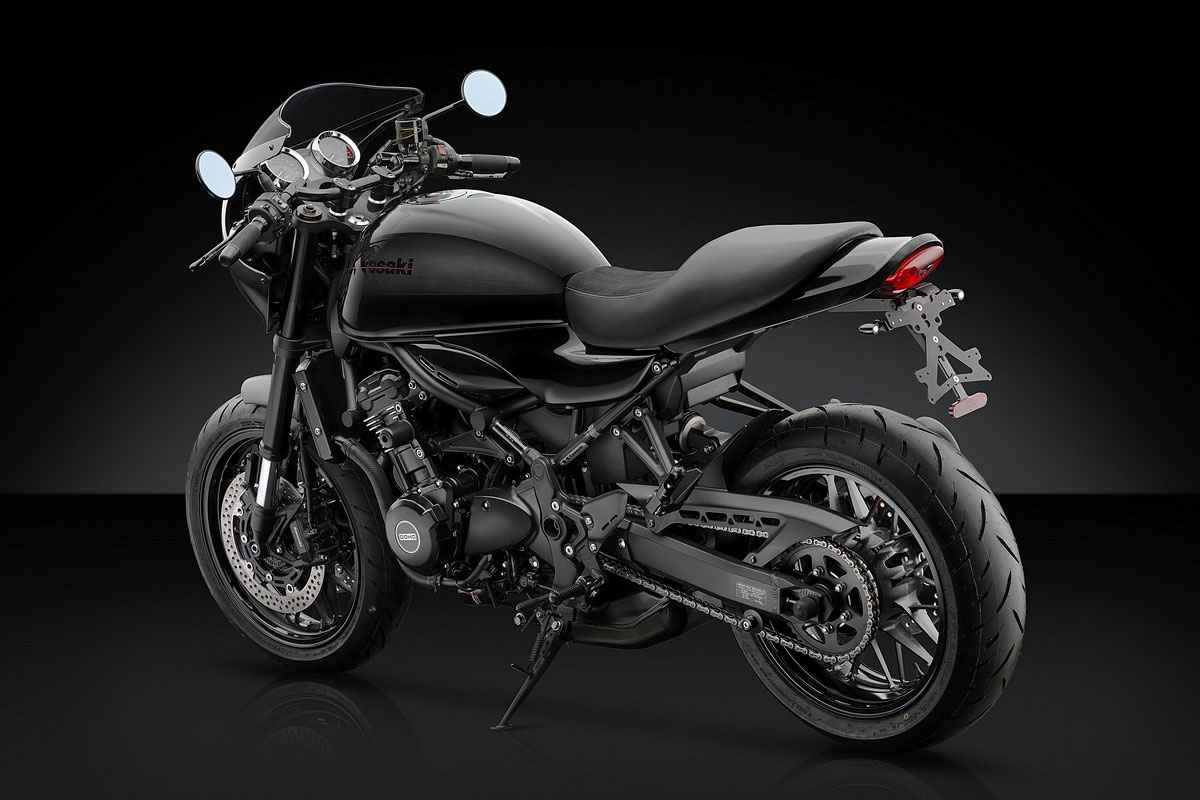 Now don't get me wrong, the Z900RS Cafe is a great looking machine. There's always room for improvement though and Rizoma have done it with a few subtle changes. As with all the products in their range, the parts are milled from aluminium and finished to exacting standards. To showcase the range Rizoma has built their own custom Z900RS Cafe that sports all the new parts and is finished using a customary all-black scheme.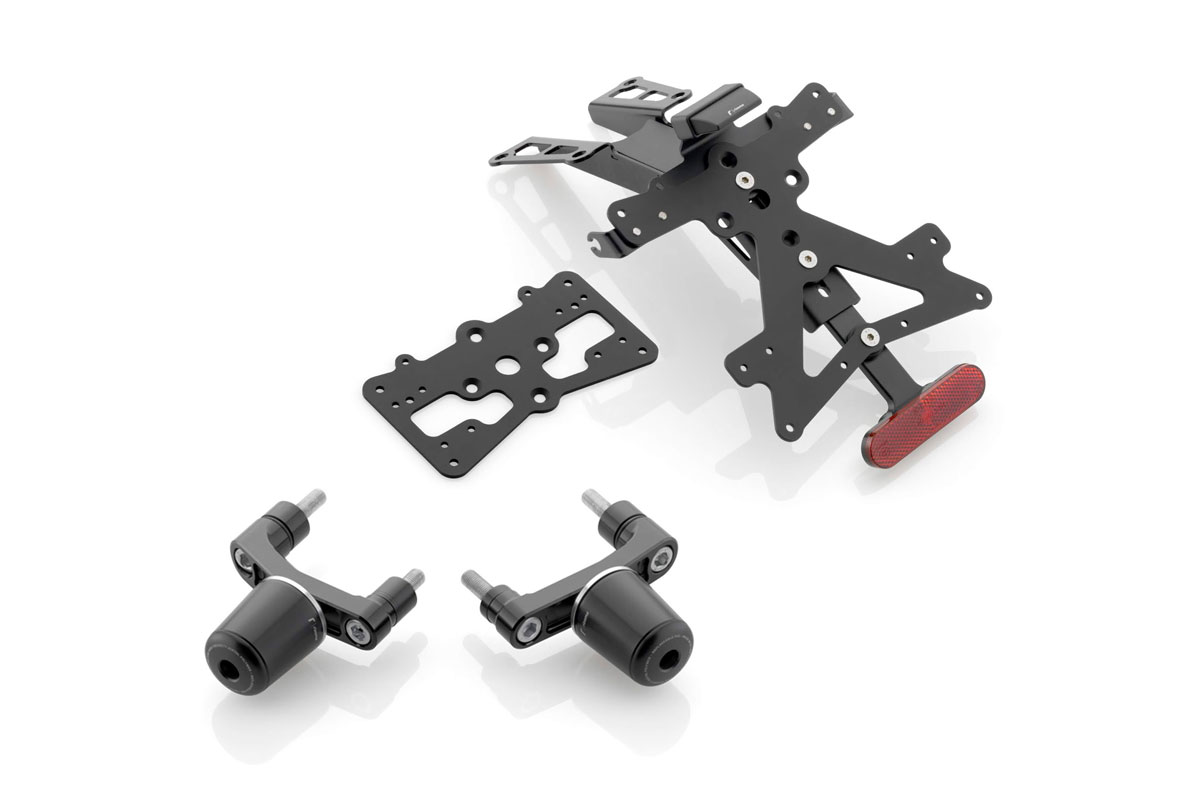 The Rizoma Z900RS Cafe wears parts created specifically for the model as well as several universal application components. Zed specific items include a set of 'Retro Race' handlebars that sit lower than the stock version. These can be paired with Rizoma Pro rearsets to set up a more aggressive riding position. Rizoma has also lightened the look of the bikes front end with a shortened aluminium fender and in the rear, there's a neat tail tidy kit. Crash protection has been added by developing inconspicuous guards for the engine and rear axle and the standard fuel cap was swapped for a race style keyless filler.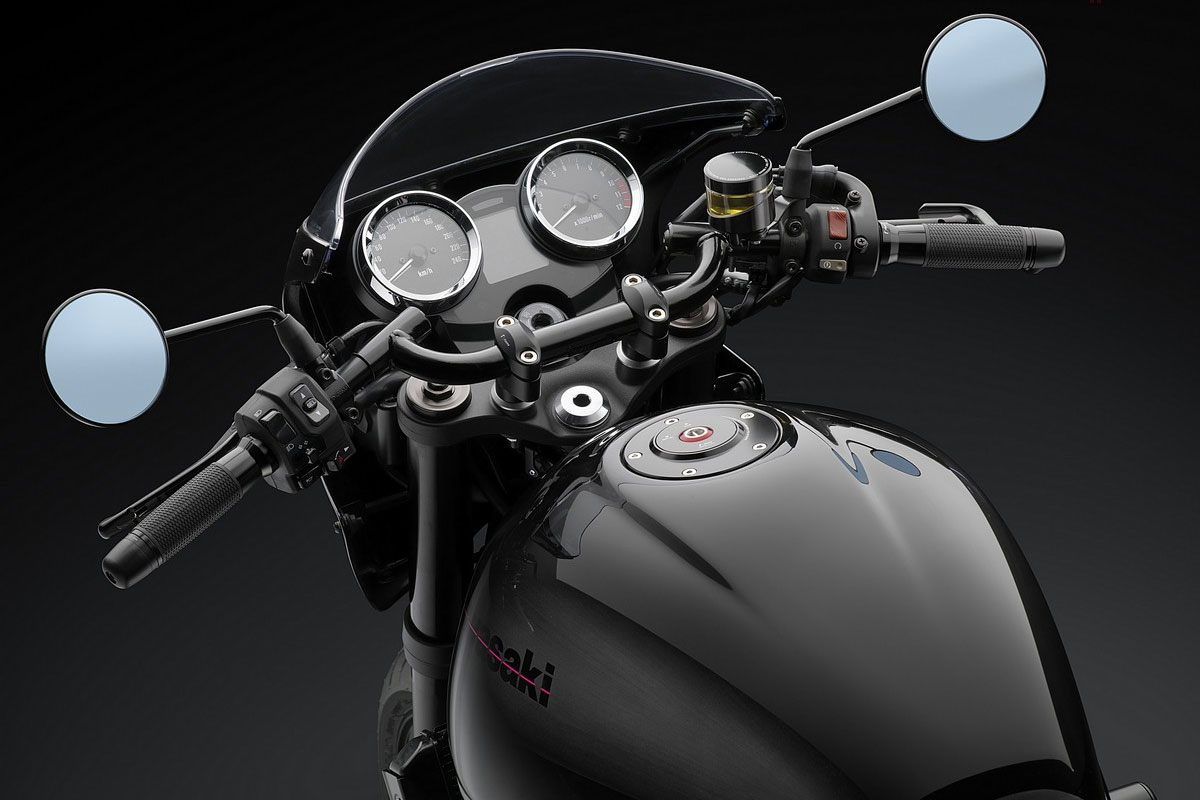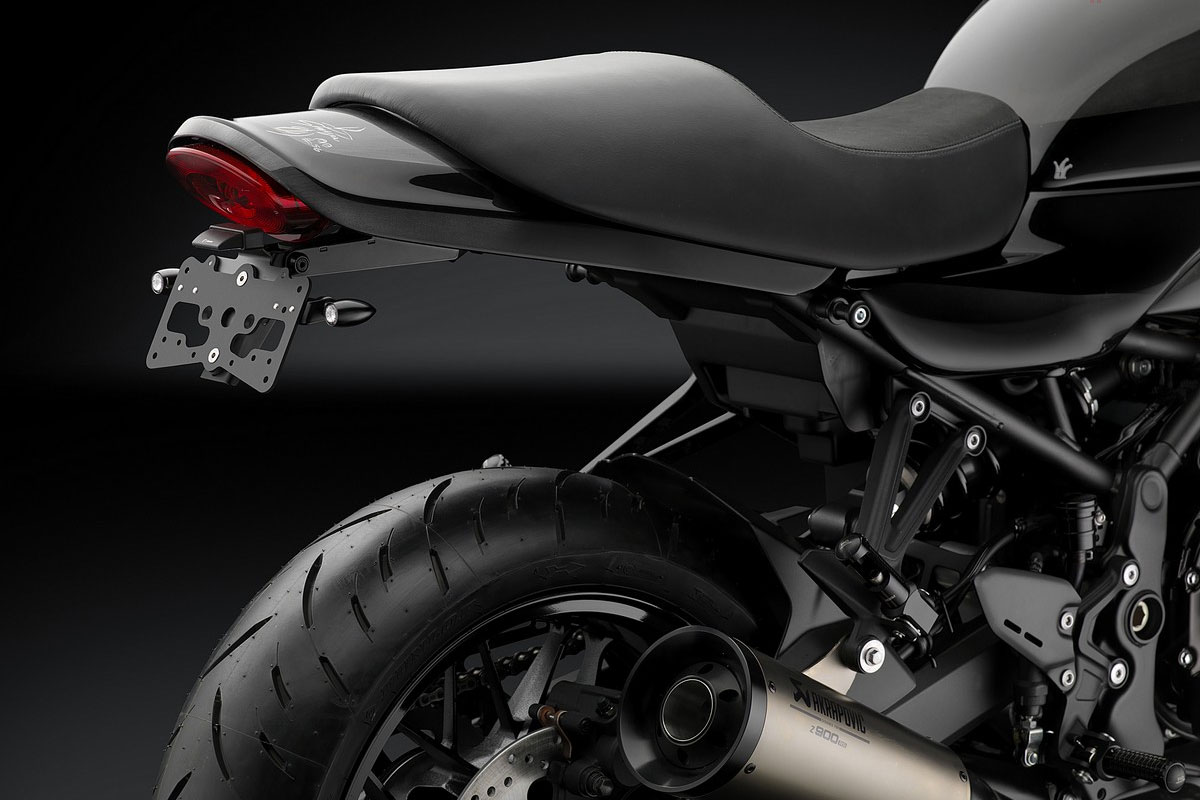 Universal Rizoma components on the demo bike include retro styled Urlo grips, adjustable clutch and brake levers, milled alloy fluid reservoirs and lower profile mirrors. While they look better than most, the LED indicators on the Z900RS look too modern for their application. Rizoma has addressed this using their low-profile retro styles Club indicators. Lastly, the bike wears a set of Pro-Guard System lever guards, the product that launched the Rizoma brand. All these items can be swapped out for different versions from the Rizoma catalogue and are all bolt-on applications.
Aside from the striking black paint scheme, the changes to the Rizoma Z900RS Cafe are subtle, but, as Rizoma well knows, it's the small details that make the biggest difference. Along with their Z900RS Cafe Rizoma have developed parts for other modern classics such as the BMT R Nine T Racer, Triumph Thruxton R and Ducati Scrambler. To see a wide range of Rizoma universal application parts hit the button below.