There are several amazing custom motorcycle shows happening in the United States right now that have made it onto my bucket list. To name a few, the One Show (which I just missed…again!), the Brooklyn Invitational, Born Free and the Handbuilt Show. After each show, I religiously scour the internet for coverage from each of these event and usually end up feature a bike from each one that catches my eye. One bike that I stumbled across when conducting a post-event search was this KZ400 cafe racer from Salt City Builds. It was one of the stars of the Revival Cycles 'Handbuilt Show' in Austin, Texas and I had the opportunity to talk to Rev from Salt City Builds about its creation.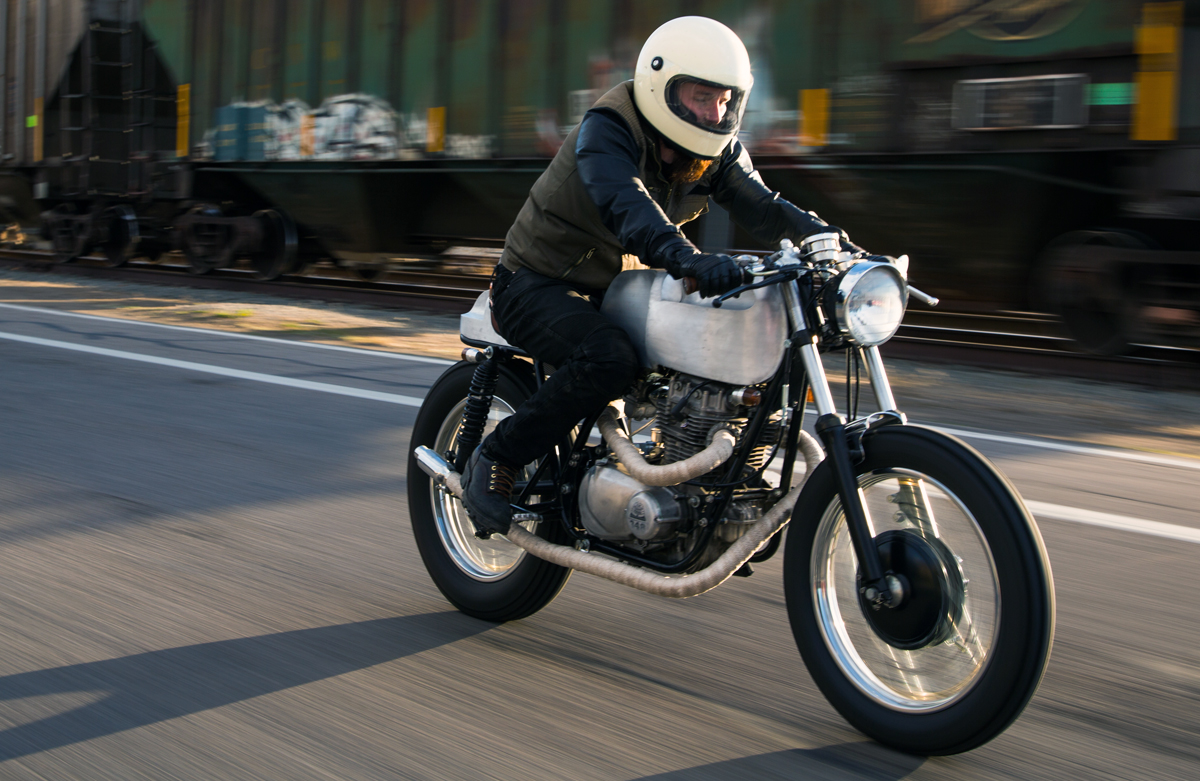 Rev and his brother Seth had a long running history of riding dirt bikes, but in 2009 and they made the transition to street bikes. It wasn't belong before they got their hands on a couple of old clunkers ('80 Honda CX500C and a '79 Honda CB750K) and started rebuilding and customising them for themselves.
"Soon a bunch of our friends bought bikes as well and it was up to us to get them running right and looking cool" explained Rev when I asked him about the evolution of SCB. "At the end of that first year we had probably 30 bikes scattered around our little one-car garage. It grew pretty damn fast and the neighbours hated us. After about 3 years of late night metal pounding and firing up loud bikes, the neighbours filed a grievance with the city to get us evicted. So we had to move into a real workshop and start a legitimate business. We weren't too mad about it though, everything seems to be working out."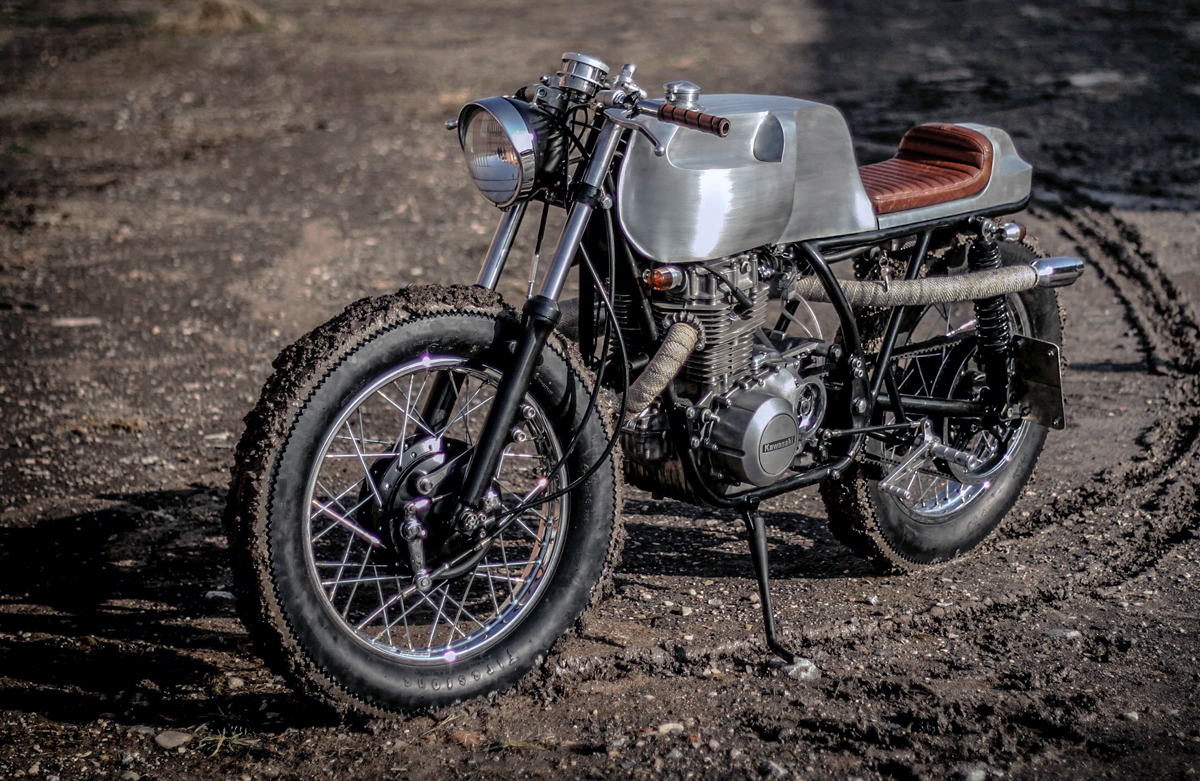 'The Officer' Kawasaki KZ440LTD was their first commissioned custom build. It came to them after the owner of the bike found Salt City Builds Facebook page.
"The bike has a very interesting and very sad story behind it. It was purchased by our client's father, brand new off the lot back in '81. He was a Utah Highway Patrol Bike Office. Around 2 weeks after buying it he was involved in a high speed chase down a dangerous canyon in Utah. Unfortunately during the chase his patrol bike left the road and he was killed. After his death the KZ stayed in the family and eventually our client decided to build it into a café racer."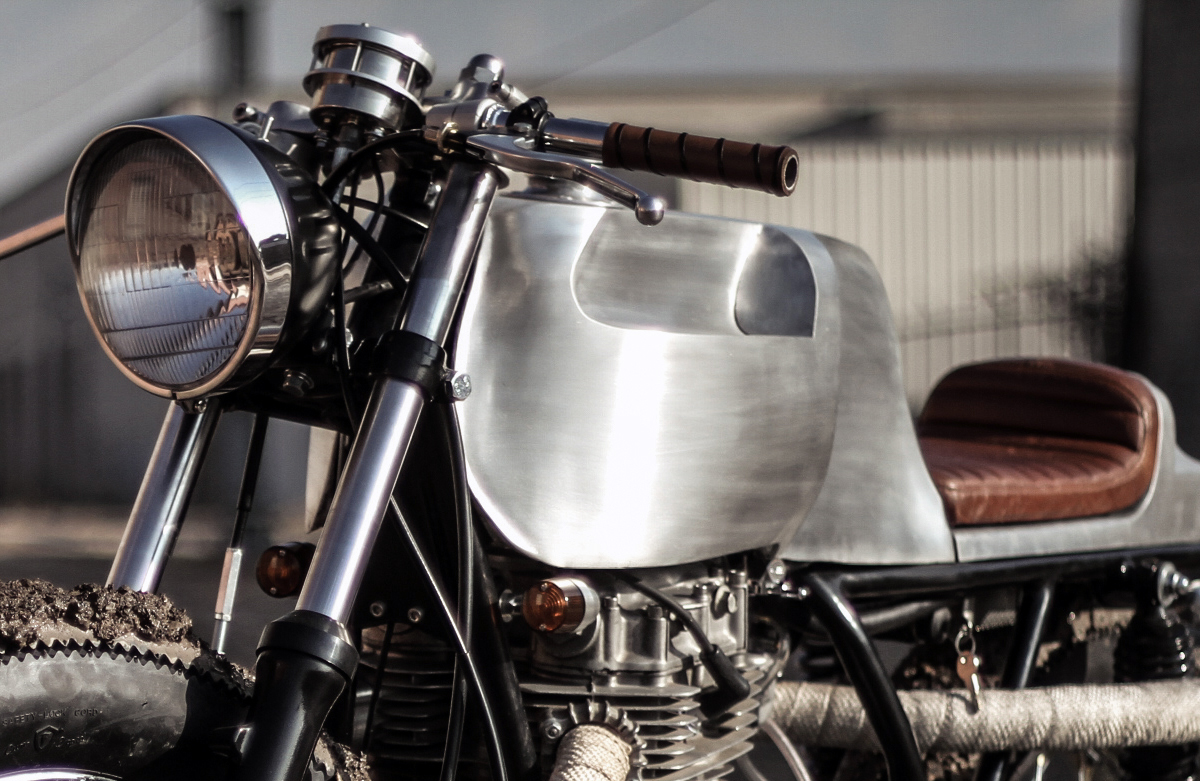 After building the bikes exhaust and modifying the subframe the brothers drew up a design for the bodywork that complimented its lines. Influenced by the metropolis styled luxury cars of the 1950's the bodyworks flowing lines and intersecting sharp edges, add both function and form, giving the cafe racer a refreshingly unique look.
At the time SCB weren't equipped to do a lot of aluminium shaping or welding so they collaborated with other accomplished builders to get the job done. The seat work was done by Ian Halcott (of Twinline Motorcycles fame) in California and the tank was fabricated by Trent Sanders of Lekka Cycle in Salt Lake City, Utah.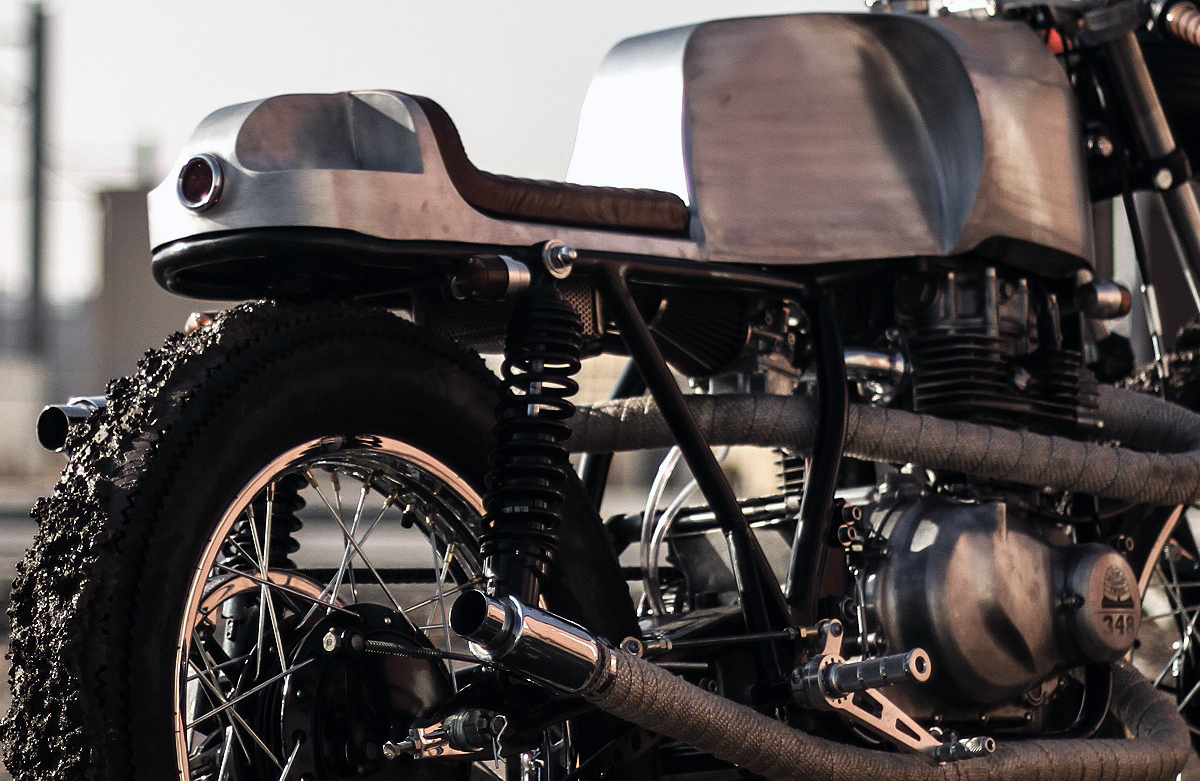 Build sheet:
C5 Optical Ignition installed
The Intake manifold is a custom 2 into 1 with a Mikuni VM34 carb
Full Custom and chromed exhaust
We converted the wheels from the ugly mags to spoked
Suspension all around upgraded
Went through the entire motor, no bolt untouched.
The ignition cover has his dad's UHP number engraved on it
Stainless steel battery box
Full custom subframe
All up it took around a year and a half to get the bike done before it's debut at the Handbuilt Show in 2015. The brothers now have 9 other custom motorcycles in the works along with organising their own events (Salt City Revival and Motos in Moab), which have been incredibly well received.
As with most workshops, servicing and repairs keep Salt City Builds turning over an income, but the custom bikes are the heart of soul of their business.