Motohangaris a custom motorcycle workshop based out of Vienna, Virginia. With services ranging from general maintenance through to specialised custom builds, fabrication and even custom paint and graphics, their team can pretty much complete any project you put in front of them. So when a group of guys as capable as this decides to build their own custom motorcycle you can bet it's going to be something pretty unique.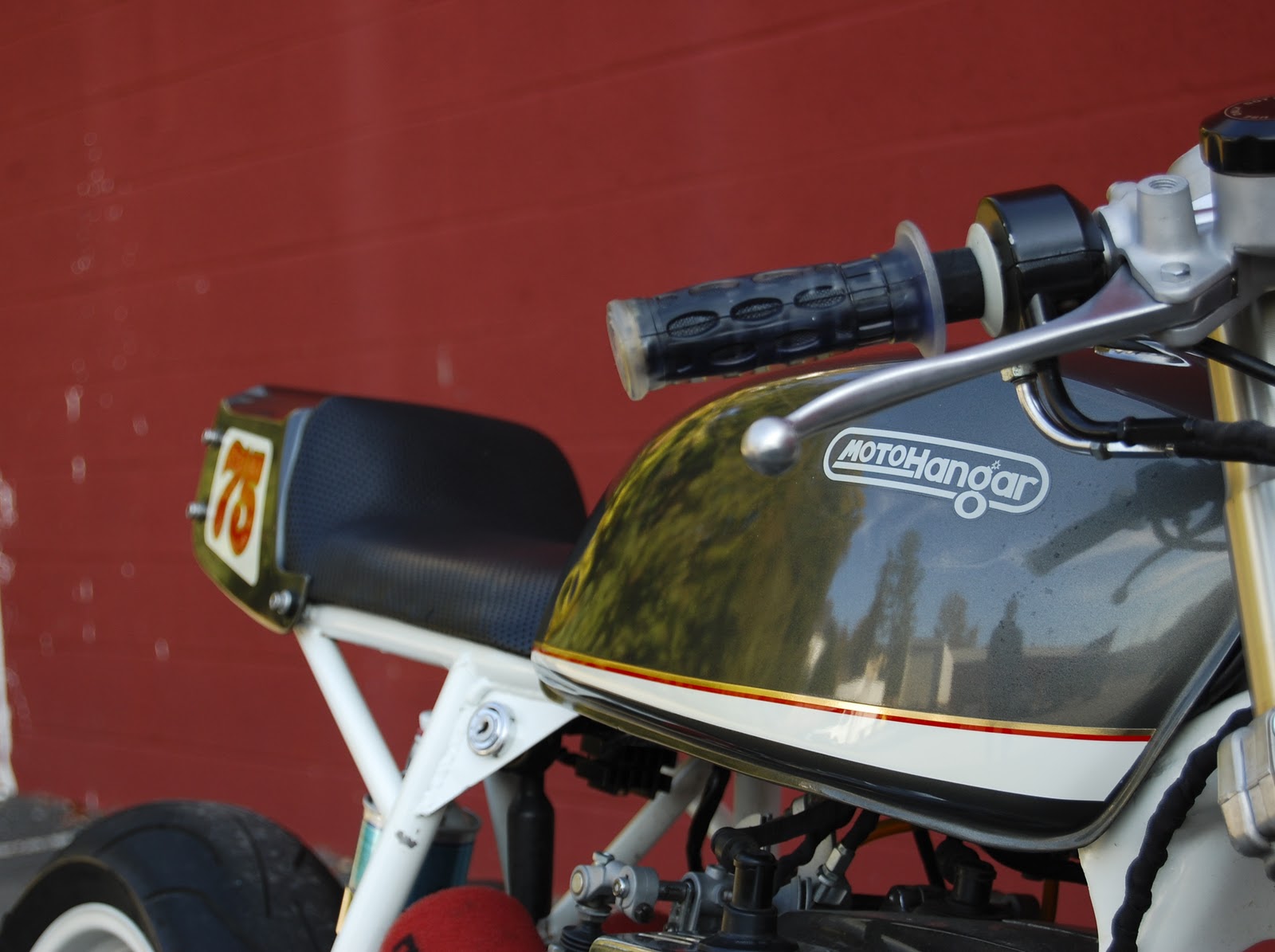 This is the Motohangar Honduki. It's their solution to the fact that you can't find many new two stroke road bikes any more. The Honduki is a Frankenstein bike made up of parts from various Suzuki and Kawasaki motorcycles but it's no fallen angel. It's a well thought out, performance focused build that's sure to put a smile on any riders face.
The Honduki was originally a 3 cylinder 1975 Suzuki GT550 which produces around 48HP. The engine and the gas tank are the only unmodified components on the bike with everything else either being pulled from other bikes or fabricated by the Motohangar team. The build includes a completely custom subframe, seat, and tail section all built in house. The front suspension is from a 2005 Suzuki GSXR600 while the rear swingarm and wheel are from a 2006 Suzuki SV650. The rear suspension is from a Kawasaki 636 and the expansion chambers had to be taken from a Kawasaki H1 to fit the frame and work with the engine.