By definition, the Kawasaki ZRX1100 is a Universal Japanese Motorcycle, otherwise referred to as standard. But in our opinion, there was nothing standard about it. Based around a ZZR1100 motor the ZRX1100 had the look of an eighties muscle bike, but with the added benefit of a decade worth of technological improvements.
Although retuned for low-end torque and to be more manageable on the street, the ZRX was no slouch. On paper, it equated to a modest top speed of 230km/h, a 1/4 mile time of a touch over 11 seconds, 106bhp and ample torque. This may not sound all that impressive, but once you were in the saddle it became apparent there was much more fun to be had. So much fun infact that MCN had this to say about it – "It's an old school, take-no-prisoners hoon machine..". What more convincing could anyone need?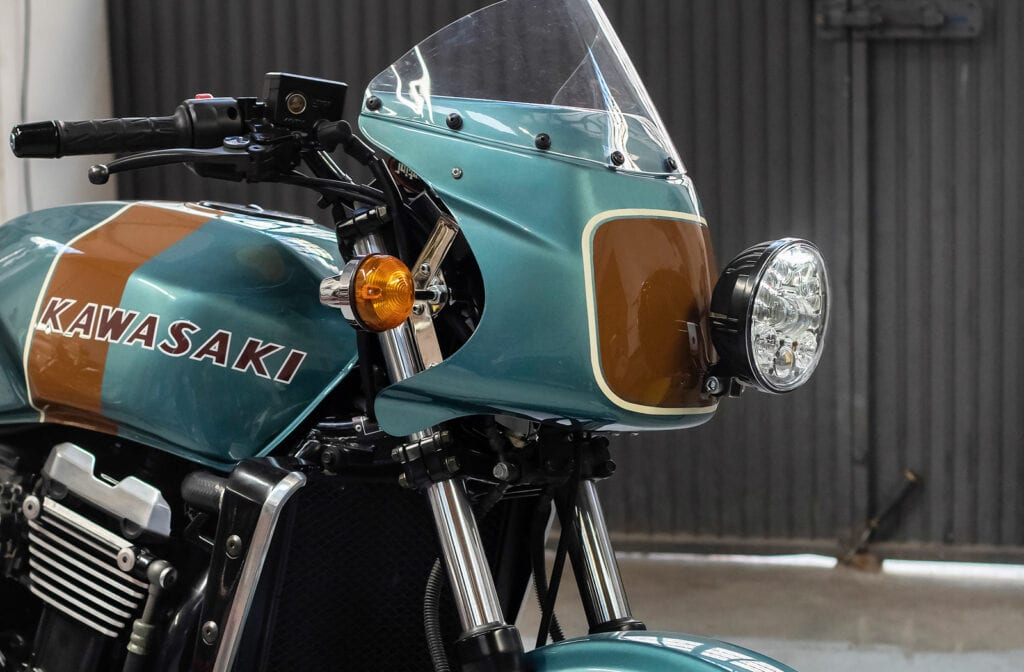 The ZRX1100 was in production from 1997 to 2001 and for a few extra dollars, you could secure yourself the ZRX1100R. The R designated the Eddie Lawson replica version of the ZRX1100 and it wore Eddie's iconic green, white, blue livery and a period-correct bikini fairing.
Now, two decades after it ceased production, the ZRX1100 is due for a renaissance. They represent an era when outright power reigned supreme and, thanks to bulletproof Japanese engineering, they promise good times for decades to come. Most importantly though they are an affordable alternative to the bikes that inspired their creation.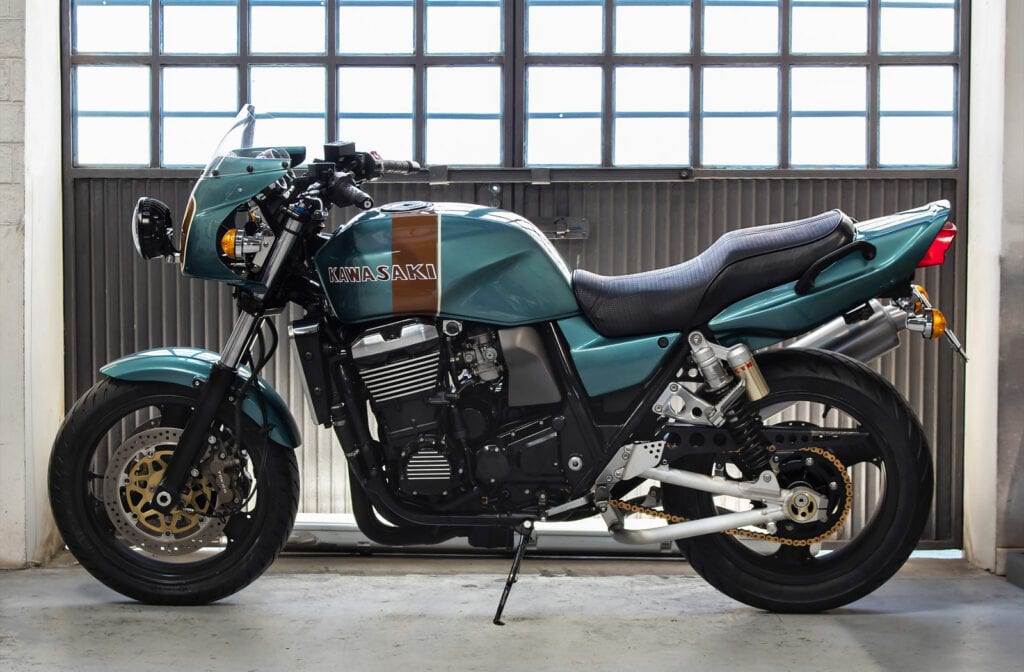 This lightly modified and meticulously rejuvenated 2001 Kawasaki ZRX1100 is the work of Italian builder, Mr Martini.
Those familiar with Mr Martini may question his restrained approach with this build. His two-wheeled creations are customarily radical, but the ZRX has clearly made an impression on him. "The reason for making a soft special on this base it's because we wanted to respect the original line and style of the motorcycle, giving life and renovating with respect to the tradition," says Martini; and he's done exactly that.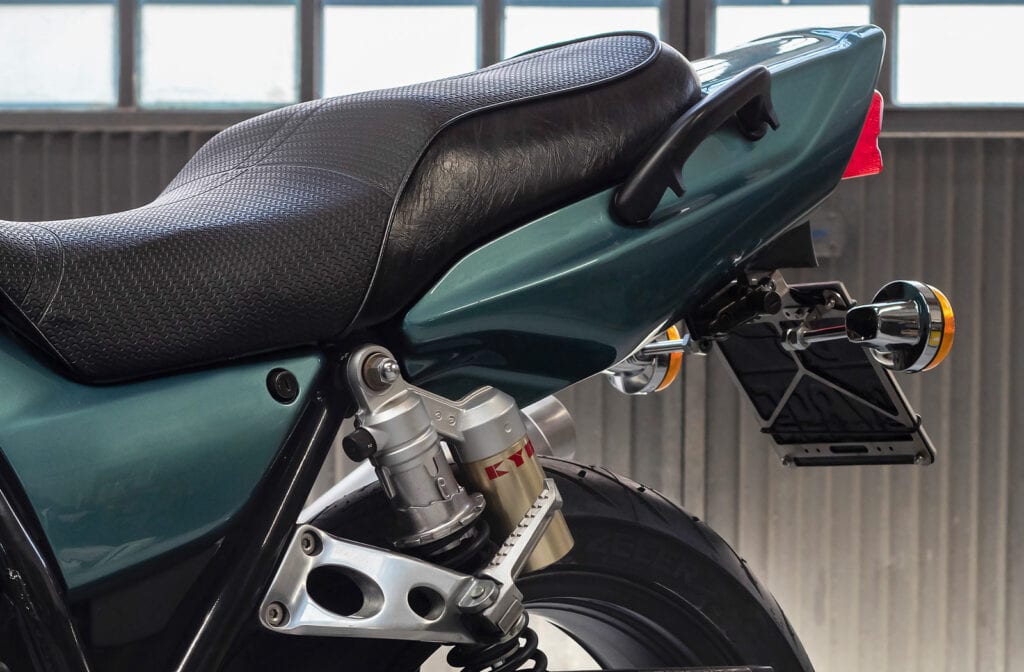 The first stage of this "soft special" involved a thorough clean up of the Kawasaki. The engine, frame and running gear have all been given a refresh and look as good as the day they rolled off the factory floor. The most significant performance improvement comes from the use of modern rubber, which in this case, is Metzelers Roadtec 01 tyres. Once satisfied the bike was running to the best of its ability Martini turned his attention to styling.
All of the ZRX1100 bodywork remains stock with the exception of the front end arrangement. There you'll find a 70s Moriwaki Engineering endurance racing style half fairing. Wearing a trimmed down perspex screen and an offset LED headlamp it's just the right amount of different to make this bike unique. To further bolster the ZRX1100's retro styling it also wears '70s style Kawasaki turn signals, a retro colour scheme and graphics.
Despite this being a relatively low key transformation, Mr Matrini has given the ZRX1100 a whole new look of its own. It's a look we're sure many of our readers will appreciate and you may be interested to know it's currently up for grabs. If you're as smitten as we are you can contact Mr Martini here.
Photography by Carlotta Martini